As close as the Metropolitan Division race has been all season, it would have been easy to believe the Pittsburgh Penguins would still be playing meaningful hockey over the final weekend of the regular season. But that won't be the case.
The Washington Capitals have won nine of their last 10 and locked up the Presidents' Trophy. That means, under the broken NHL playoff system, the best Pittsburgh can do is finish as the No. 2 seed in the Metro despite also owning the second-best record in the NHL.
And that's a foregone conclusion too after Thursday's results. Pittsburgh won and Columbus lost in regulation, so the Penguins moved five points ahead of the Blue Jackets with two games left. Pittsburgh will have home-ice advantage in the first round. Pittsburgh also secured home-ice should they face any team from the Western Conference in the Stanley Cup Final.
The #Pens reach 50 wins for the fourth time in franchise history. Sullivan joins Bylsma and Bowman as the only coaches to win 50 with PIT.

— Pittsburgh Penguins (@penguins) April 7, 2017
With nothing to play for, Penguins coach Mike Sullivan might want to seriously consider "resting" some players NBA style in order to avoid further injuries to an already depleted Pittsburgh club. But as most fans realize, it's more complicated than yanking players off the ice. Sullivan can't sit all regulars and play 18 new players in the final two games. He has to pick and choose who to rest, and for some players too much rest can be a bad thing.
Important game so we could clinch second and rest players with bumps and bruises for the next two games

— Jake (@NationPenguins) April 6, 2017
How should Sullivan and the Penguins approach the final weekend of the regular season?
[irp]
Saturday Means Something to Toronto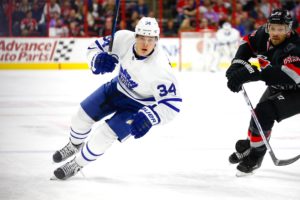 In Pittsburgh, Saturday's matchup between the Penguins and the Maple Leafs will be billed as the Sidney Crosby versus Auston Mathews showdown. More specifically, it's a matchup between two of the top goal scorers in the league this season, and the Rocket Richard Trophy will be on the line.
But the Maple Leafs have other things on their minds, and quite frankly, so should the Penguins. Even if Tampa Bay loses to Montreal on Friday night, Toronto needs a victory in order to clinch the last remaining playoff spot in the Eastern Conference.
Some might disagree, but Pittsburgh owes it to the Lightning and Islanders, both of whom could still leap frog the Maple Leafs for that spot, to dress everybody. Yes, it might be in Pittsburgh's best interest to prevent a tough playoff team such as Tampa Bay from making the postseason, but it's still never a great message to send to a club not to play hard in a game that means so much to the opponent. Besides, it's in Pittsburgh's best interest to help ensure Washington gets the toughest matchup possible in the first round and that could be the battle tested Lightning.
Will be the same problem over the next 2 games for Lightning too. Penguins/Columbus will rest players against Leafs https://t.co/kWQ5oXrBz4

— Josh Dreith (@jdreith) April 7, 2017
Besides, Sullivan likely didn't appreciate the Rangers sitting six regulars in Wednesday's game versus the Capitals. New York made no effort to win that game, which is why Pittsburgh can no longer win the division. The Penguins should do the same thing to the Islanders and Lightning.
Therefore, Sullivan should probably dress anyone who is currently 100 percent. Matt Murray should be his choice in net too.
Opportunity to Work on Things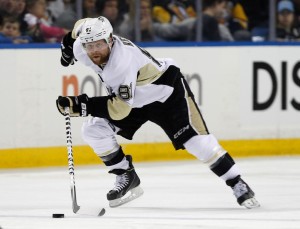 Sullivan and the Penguins can also view Saturday as one final tune-up before the postseason. If he rested Sidney Crosby and Phil Kessel, then they would have at least five days off before the playoffs. That's too much time. Pittsburgh has won four straight and would like to carry that momentum into next week.
And with Saturday's game not meaning anything, now is a perfect time to experiment with something. Perhaps the Penguins want to add a few wrinkles to their power play or practice a new faceoff play. Now is the perfect time to do that in live game action.
It's also a great opportunity for a struggling player like Kessel to find a goal and break out of his slump. Pittsburgh would like to have him feeling good about himself before elimination rounds.
In particular, the Penguins need to clean up their defense after yielding four goals to the lowly Devils offense on Thursday.
[irp]
Rest Everybody on Sunday
As for Sunday, there's absolutely no reason to dress everybody against the New York Rangers. Both teams are already in the playoffs and can't change their seeding.
It would be very wise of Sullivan to avoid the situation he put the Penguins in last season on the final day of the season. He started Murray in net at Philadelphia, and the 22-year-old suffered a concussion, causing him to miss the beginning of the playoffs. Even with Marc-Andre Fleury as the team's backup, the Penguins can't afford an injury in net with everyone else out.
https://twitter.com/TMLCentral/status/742200974656319488
That almost causes me to argue Fleury should start both games this weekend. He could use some work and a boost of confidence after not playing since the Blackhawks debacle over a week ago. But Murray could probably use a little bit of work as well since he yielded four goals Thursday, so I'm all right with Murray in net on Saturday.
On Sunday, no star should be in the lineup other than Kessel. He clearly knows how to avoid injury since he hasn't missed a game in seven years. Let him play and work on his shot. Sit Crosby, Murray and anyone else remotely battered or bruised. Clearly, Crosby has nothing to work on:
REALLY!?

Sid and the @penguins are actually ridiculous. pic.twitter.com/kerHSI8PG7

— NHL (@NHL) April 7, 2017
Sullivan might want to consider sitting Patric Hornqvist, Justin Schultz or Ron Hainsey as a precaution too. Hornqvist's style of play is grueling so he doesn't need to play a meaningless game, and without Kris Letang, Pittsburgh's most important defenders are Schultz and Hainsey. They must remain healthy.
Although the Penguins would rather be playing for the division title this weekend, Pittsburgh sits in a good spot and should take advantage of this opportunity to stay fresh and ensure everyone healthy remains so.