The Pittsburgh Penguins needed to do something. After a four-game road trip across Canada in which the Pens went 4-0 and completely dominated their opponents, they have completely fallen off course. Since that four-game stretch, which ended on Oct. 27, the Penguins are 1-5-1 and have been outscored 25-13. Toward the end of October, they looked like a favorite in the Eastern Conference, but now, this team doesn't even look like it belongs in the playoff picture.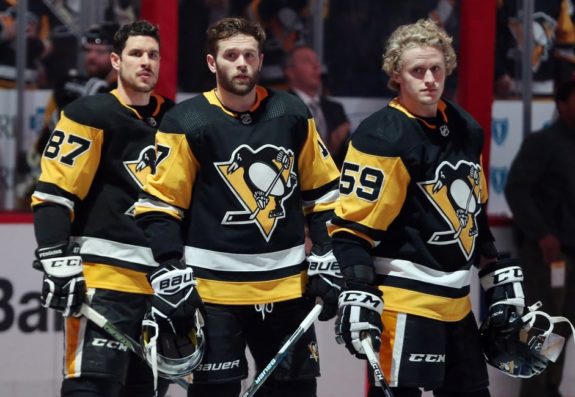 Penguins general manager Jim Rutherford, who recently signed a three-year extension, had made some comments about potentially moving around some players. In a recent interview with Adam Gretz of NBC Sports, Rutherford alluded to perhaps needing to shuffle some things around. After being asked about whether he believes the team needs a big change, Rutherford said:
We really believed coming out of camp we were a contending team. We start those first four or five games and we were very inconsistent, then we played very well for four games, and then we went back to being a bad team where we didn't play well at all. We have the players that can work through it. Sometimes they can. Sometimes they can't. I wonder if this group has been together for too long and maybe we need to change it up, but that's what I will watch for in the next game games.
On Wednesday, Rutherford made the first of perhaps many moves by trading Carl Hagelin to the Los Angeles Kings for Tanner Pearson. While the Penguins' faithful seem to be torn on the trade, I believe this move is a huge mistake.
Speed Kills
The Penguins haven't been doing a lot of things right since returning from their Canadian road trip. They haven't forechecked well, their secondary scoring has been non-existent, and they have turned the puck over far too frequently. However, the one thing the Penguins have been successful at is creating opportunities through the offensive zone with speed on the outside. Speed kills in the NHL, and Rutherford just traded away the fastest guy on the roster.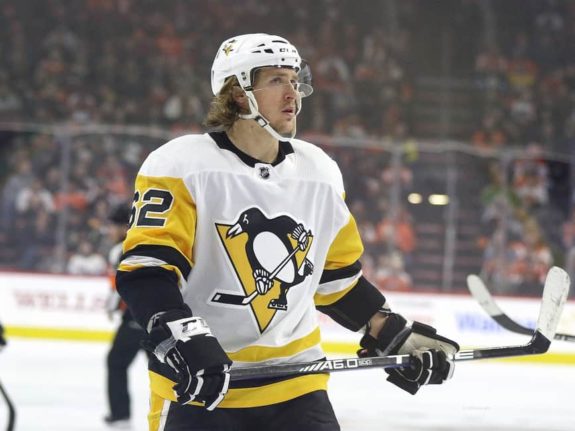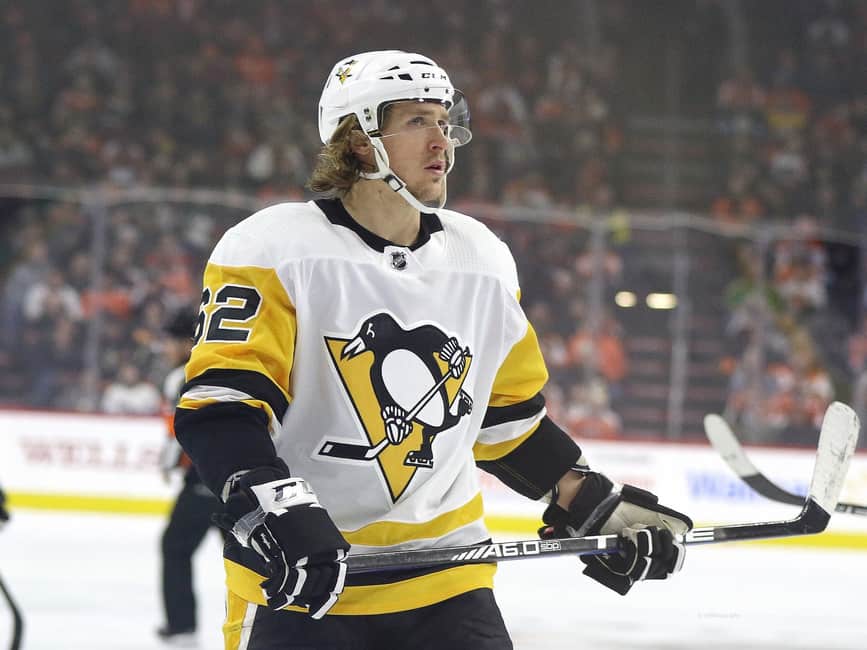 On top of speed, Hagelin was arguably Pittsburgh's best penalty killer as well, and while there aren't too many bright spots when you look at the Penguins' team stats, they currently rank sixth in the NHL with an 84% conversion rate when they're a man down. While he plays consistently on the second line, Hagelin was still seen by Rutherford as a disposable depth guy, but there are plenty of other depth guys who should have been put on the trading block before him. Bryan Rust and Derrick Brassard are two players who will surely be a little nervous whenever they hear their phones go off for the next few weeks as Rutherford likely continues to make changes.
Hagelin hasn't had a stellar year statistically – only three points in 16 games – but his speed opens up the zone for guys like Evgeni Malkin and Phil Kessel to be successful. When you have a guy with burners on the wing who is a threat to get behind the opposing defensemen, it makes them take an extra step back and gives the forwards more room as they enter the zone. That extra foot or two of space may not seem like a lot, but it's the difference between a casual dump-in from center ice and a quick rush that leads to a quality scoring chance.
Locker Room Guy
While the Penguins will surely miss his speed on the ice, Hagelin will also be missed in the locker room, as he was a huge presence. When trades happen, many analysts are quick to focus solely on stats and use that as the sole basis for whether or not a trade was good or bad, but the Hagelin trade's biggest impact can't be found on any stat sheet – it wouldn't be shocking to see Hagelin's absence have a major effect on team chemistry. Patric Hornqvist, a fellow Swede whose wife is also close with Hagelin's wife, is likely the one taking this news the hardest.
Penguins players were able to say goodbye before Hagelin left for L.A., which isn't always the case when a player gets traded, and Hornqvist had a lot to say about it. "This is a tough day for me and my family," Hornqvist said. "I lose a friend. He's been here for a long time and we like each other a lot, we hang out a lot. But this is part of the business. If you don't play well there's going to be changes and that's exactly what happened. For me personally, too bad it was him."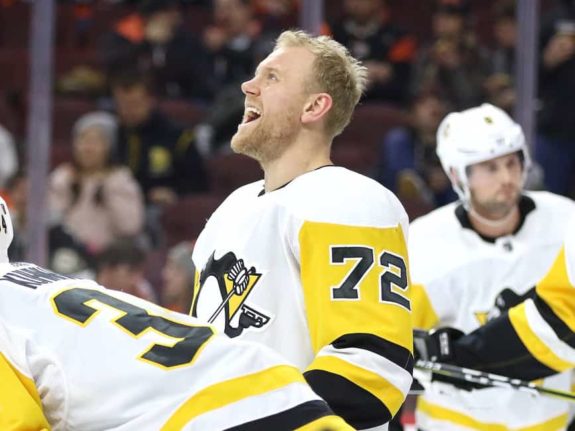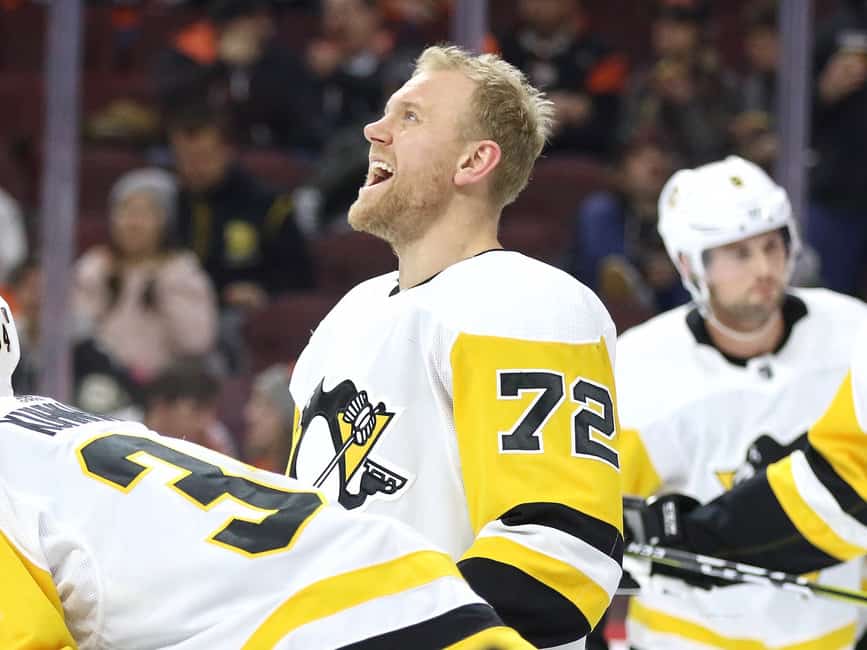 Kris Letang was another guy who came forward and addressed the fact that Hagelin was one of the most popular guys in the room. Letang even compared Hagelin to Marc-Andre Fleury. "He brings so much joy to the dressing room," Letang said. "He's always happy, always comes in with a good attitude, always giving his 100 percent out there, working hard. It's fun to have a guy in your dressing room like that. It's hard to see him go."
He may have been having a down year statistically, and at 30 years old, it's hard to know how much gas Hagelin has left in the tank, but it's obvious that he will be dearly missed in the locker room and his departure could leave an unfixable dent on team chemistry.
Only Time Will Tell
As with any trade, it will take a lot of time for anyone to put together who won this trade, but I think Penguins fans will see a noticeably slower product on the ice without Hagelin. Not only could he absolutely fly on the ice, but he also was a huge locker room guy who was certainly a huge boost to overall morale.
His contract was set to expire at year's end, and Pearson is locked up until 2020-21, so there are contractual advantages to this trade for the Penguins; moreover, Pearson is four years younger than Hagelin, and while I mentioned that speed kills, it never hurts to get younger. Penguins fans will be praying that Pearson, who has only recorded one point this season, will be like Justin Schultz, who completely elevated his game almost as soon as he put on the Penguins crest, but I believe this is a trade that Rutherford is going to regret.