The Pittsburgh Penguins have acquired forward Tanner Pearson from the Los Angeles Kings in exchange for forward Carl Hagelin, the Kings announced Wednesday. Pearson is in the second year of a four-year contract worth $15 million. Hagelin, on the other hand, is in the final year of a four-year contract worth $16 million.
TRADE ALERT: The LA Kings have traded Tanner Pearson for Pittsburgh Penguins forward Carl Hagelin.https://t.co/OYqjbrQ71g

— LA Kings (@LAKings) November 14, 2018
Both the Penguins and Kings are struggling this season and a deal seemed inevitable for both sides. The Penguins are still very much in contention for the Metropolitan Division but their 7-6-3 record leaves a lot to be desired. For that reason, general manager Jim Rutherford seemed keen on making a change sooner rather than later to try and right the ship.
For the Kings, the problems seem to be bigger than just one player or even one coach. The team already made a change in their coaching staff earlier this season when they fired head coach John Stevens and assistant coach Don Nachbaur, replacing them with interim head coach Willie Desjardins and Marco Sturm as a new assistant on the staff.
The Kings are currently dead last in the NHL by a fairly significant margin with a 5-11-1 record and only 11 points. To put that in perspective, the team immediately ahead of them in the standings, the Vegas Golden Knights, have a 7-10-1 record, good for 15 points. Looking around the league, the team in last place in the Central Division is the St. Louis Blues with 15 points, the New Jersey Devils in the Metropolitan with 15 points and the Ottawa Senators in the Atlantic with 17 points.
Ideally, this trade helps both teams get some production from two veteran forwards who could potentially use a change of scenery.
Pearson and Hagelin Looking for Change
Pearson has played his entire career in Los Angeles since the team took him in the first round in 2012 as an overage player which seemed to finally start paying dividends in during the 2016-17 season when he would score 24 goals and 44 points in 80 games though he had shown promise previously as a member of the Kings 70s line that featured himself, Jeff Carter and Tyler Toffoli.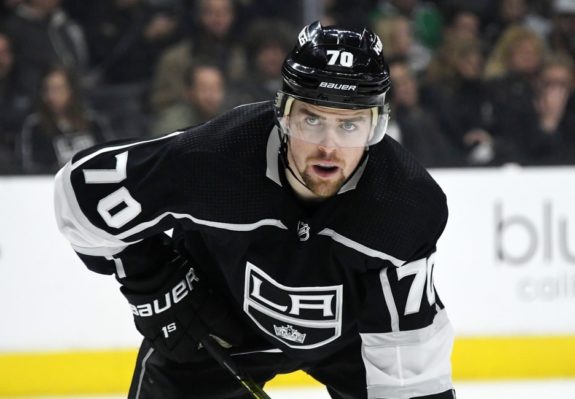 In 17 games this season, Pearson has one assist and has failed to find the back of the net. At 26 years old, there's still a lot of time for him to figure things out and recapture his scoring touch. He'll get a good chance to do so with a Pittsburgh team that's won two of the last three Stanley Cups as well.
For Hagelin, the story is a little different. The sixth-round pick from 2007 has proven to be one of the NHL's fastest players since joining the league with the New York Rangers in 2011-12. In his rookie season, he'd shine with 14 goals and 38 points in 64 games. While he's never been able to score more than 17 goals or 38 points in a season, Hagelin's consistent production year after year has stood out.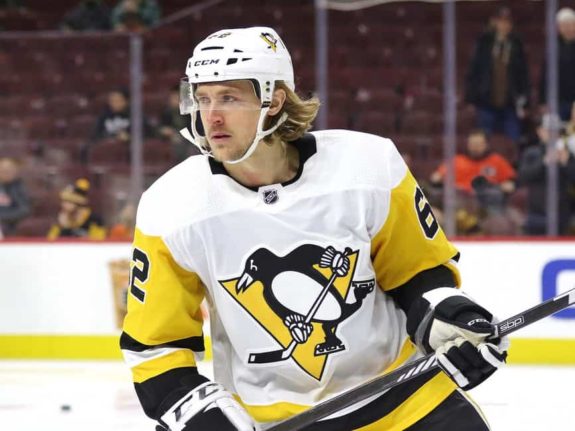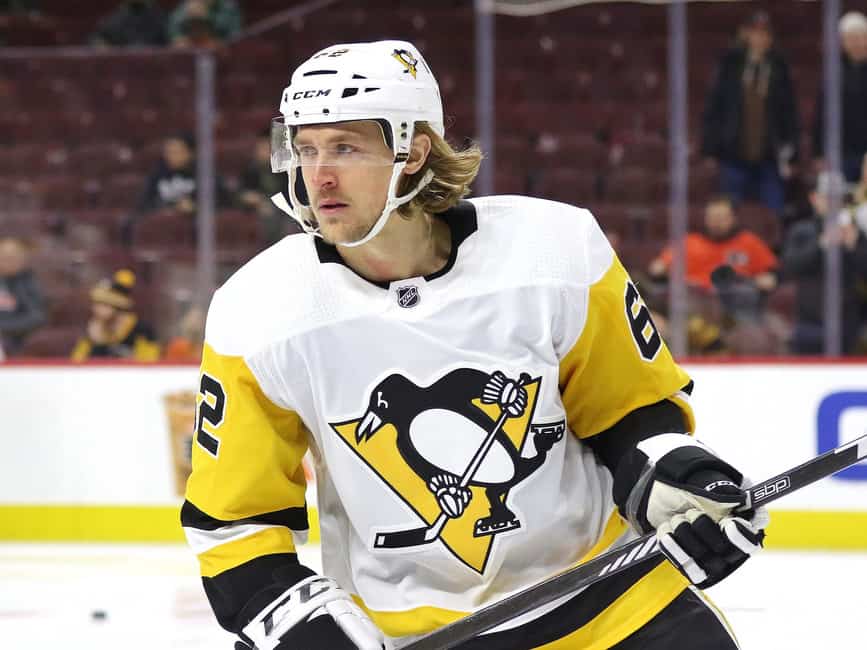 In Pittsburgh this season, the 30-year-old Hagelin has only scored one goal and three points in 16 games and has failed to make much of an impact for a Penguins team looking for a spark.
While the Penguins may be saving $250,000 this season on the cap due to this trade, they're also committing to another two extra seasons for Pearson's deal that has a $3.75 million cap hit through 2020-21 as opposed to Hagelin who's $4 million cap hit would have been off the books by the end of the season.