The Philadelphia Flyers have been without a crucial piece of their roster for what seems like forever. Now, with that piece ready to be put back in place, it could provide the team with a spark needed to propel them to the next level.
That piece is James van Riemsdyk.
Missing the last 16 games due to a knee injury, the forward could return to the Flyers' lineup as soon as Thursday against the New Jersey Devils. As per Philly.com's Sam Carchidi, head coach Dave Hakstol isn't sure if 'JVR' will return then. However, he did practice with the team's third line and first power-play unit Wednesday.  (from 'James van Riemsdyk appears set to return, should boost Flyers power play', Philly.com – 11/14/18).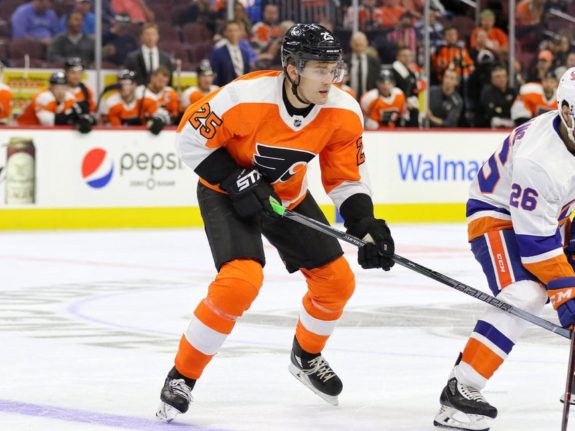 Reigniting the Power-Play
Speaking of power play, van Riemsdyk should indeed get the Flyers' man advantage out of its recent funk. Philadelphia's power play is running at just 13.6 percent, ranking at No. 28 in the league. In their last five games, the team has had 14 man-up chances with only one goal to show for it. Luckily, JVR is an elite net-front presence not only at even strength but on the power play, too. Last season, the former Maple Leaf put up 20 points on the man-advantage. What's more of a comforting factor is that Claude Giroux, Shayne Gostisbehere, and Jakub Voracek were all top 10 in the league for power-play scoring. That being said, the winger's return may keep that trio rolling in special teams production.
Lined Up to Succeed
Potential line-mates in Wayne Simmonds and Jordan Weal should also improve offensive production at even strength with van Riemsdyk. Simmonds has put up 10 points so far this season and will need to keep producing. The gritty winger's contract is up at the end of the season so he's looking to earn another deal with the Flyers or possible other clubs. Weal is off to a somewhat slow start with just five points in 14 games played this season. Hopefully for him, a new line-mate will up his numbers.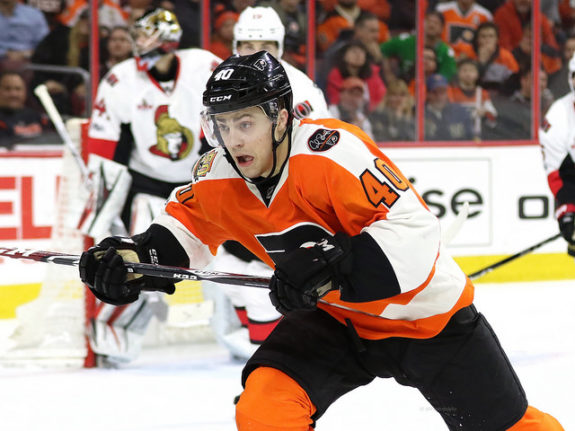 On the Offensive
Offensive depth is another factor that van Riemsdyk brings back to the Flyers' roster. The team hasn't had much trouble with scoring depth this season with 57 goals for and a No. 11 spot in the NHL. However, the 29-year-old will only add to the offensive muscle. In the previous campaign, he posted 36 goals to snag the No. 13 spot in the NHL. From NBC Sports Philadelphia, his total surpassed that of multiple superstars such as Sidney Crosby, Auston Matthews, and David Pastrnak. Also, over the past two seasons, Van Riemsdyk's 65 goals matched that of John Tavares. With numbers like that, it's hard to believe that Philadelphia's offense won't receive a significant upgrade.
Striving for Strong Starts
Perhaps the most important factor that JVR could bring to the Flyers is a sense of consistency. With an up and down season so far, having the highly-touted forward back in the lineup should strengthen the team's ability to show up night in and night out. Chasing games has been a huge pitfall for Philadelphia this year as they've given up the first goal in more than half of their games. Most recently, the team fell short once again after failing to come from behind against the Florida Panthers on Tuesday night. Aided by a returning star, the rest of the team may giddy up and go right out of the gate more often, thus leading to better play all-around.
The Flyers have been yearning to become a next-level team for some time now. With van Riemsdyk back in the lineup, that dream may become reality. Offensive skill, power-play lethality, and an overall team impact makes the 29-year-old anything but a one-dimensional forward. JVR may very well cause smooth sailing in an otherwise bumpy ride for Philadelphia.