During the late morning on Tuesday, the Pittsburgh Penguins announced netminder Matt Murray had been diagnosed with a concussion, the third of his career and his second in less than eight months. Of course, concussions have no set timetable for recovery, and it puts the Penguins in a difficult position.
That's because Murray's list of injuries has become lengthy and concerning, there's no proven goalie behind him and the team has limited options to find a replacement if it becomes a long-term issue.
Murray's List of Injuries Gets Longer
During his brief NHL career, Murray has suffered three lower-body injuries, one upper-body injury, a broken hand (from the 2016 World Cup of Hockey) and three concussions. Of course, the concussions represent the biggest concern with the lifelong impact they can have, and the fact that Murray has suffered three of them at 24 years old. Let's break down when his concussions have happened, how much time he missed and his performance after returning.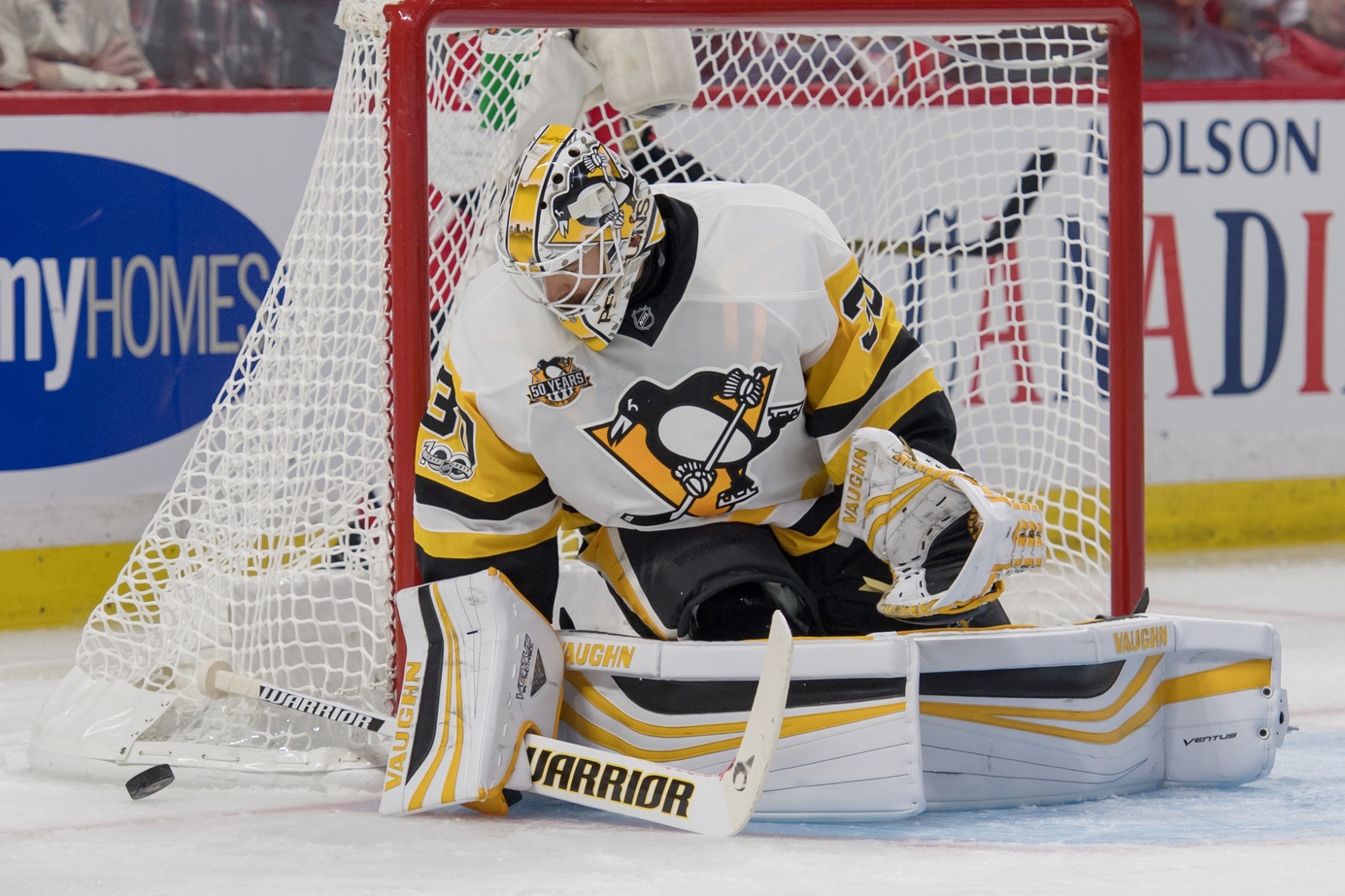 The first concussion of Murray's career came during the final game of the 2015-16 regular season on April 9, 2016, when Brayden Schenn — then of the Philadelphia Flyers — collided with Murray in the crease. The concussion caused him to miss the first two games of the 2016 playoffs and ten days in total. He showed no ill-effects as he posted a 15-6-0 record with a .923 save percentage (SV%) and 2.08 goals-against average (GAA) with two shutouts in 21 games, leading the Penguins to a Stanley Cup championship.
His second concussion occurred on Feb. 26, 2018, when he took a shot from defenseman Olli Maatta off his head during practice. Murray missed just under a month, returning on March 20 against the New York Islanders. He struggled after returning, going 4-3-1 with an .898 SV% and 3.38 GAA in eight regular season games. He also had the worst playoffs of his career, going 6-6-0 with a .908 SV% and 2.43 GAA with two shutouts in 12 games as the Penguins were eliminated by the Washington Capitals in the second round.
As for Murray's latest concussion, it was initially believed to have occurred on Saturday against the Montreal Canadiens after Murray caught a knee to the head from Brendan Gallagher following a first-period goal. Head coach Mike Sullivan later said the injury happened during practice on Monday, putting these beliefs to rest.
Coach Sullivan on Murray: "The injury happened in practice yesterday. There is currently no timetable on his return."

— Pittsburgh Penguins (@penguins) October 9, 2018
It's likely the Penguins will take their time with Murray's recovery because of how short the window between his second and third concussion was. It also makes no sense to rush him back during the early part of the season. While Murray got off to a rough start in 2018-19 (1-1-0, .831 SV%, 5.47 GAA) and struggled in 2017-18 (27-16-3, .907 SV%. 2.92 GAA), he's still the best goalie in the organization by quite a bit. The Penguins need Murray to be healthy and on top of his game if they want to be championship contenders. With that being said, Murray has been injured often during his career and with no timetable for his latest setback, it has to have the Penguins wondering if he can be a long-term number one.
Back in April of 2017, THW's Mike Necciai compared Murray's injury history to another promising young Penguin, Beau Bennett.
The Penguins have experienced similar situations with promising young talent. Beau Bennett, originally drafted in the first round (20th overall) by the Penguins, is a great example of how a promising young player can have issues staying healthy in the NHL.
Lack of Experienced Goalies Behind Murray
If this was two seasons ago, the Penguins could insert Marc-Andre Fleury in net and have nothing to worry about until Murray returned. This isn't the case this season, though. Before people bring out the pitchforks, this isn't advocating for who the Penguins should've protected in the expansion draft; keeping Murray was the right choice at the time because of his track record, lower cap hit and youth. Though in year two without Fleury and no proven goalie behind Murray, the Penguins need him to play well and most of all stay healthy.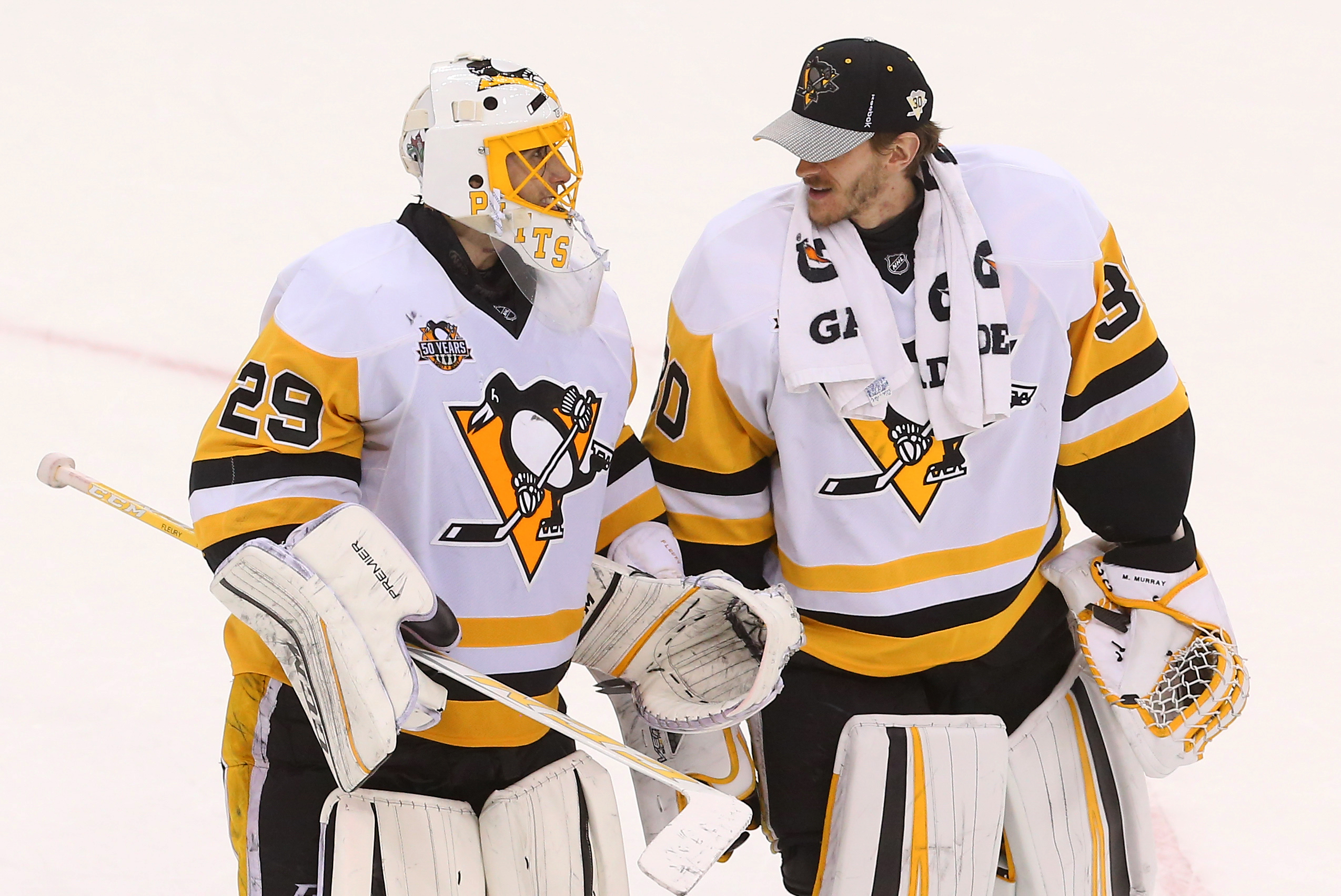 The Penguins' two in-house options to share the workload while Murray is out are Casey DeSmith and Tristan Jarry. It's likely DeSmith, who started the season as the backup, will receive the first chance at holding down the fort. The 26-year-old made his NHL debut last season and played well in his 14 games, going 6-4-1 with a .921 SV%, 2.40 GAA and one shutout. Though he was less impressive during his 27 games with Wilkes-Barre Scranton of the AHL, going 16-8-1 with a .910 SV%, 2.73 GAA and two shutouts.
Jarry was recalled from Wilkes-Barre following the news and will serve as the backup for the time being. The 23-year-old made his NHL debut against the New York Rangers in the final game of the 2016-17 season, stopping 22 of 25 shots in a 3-2 loss. In 2017-18, Jarry saw extended run with the Penguins and produced mixed results; at times he looked like a future number one goalie, and others he looked like he was still developing, posting a 14-6-2 record with a .908 SV%, 2.77 GAA and two shutouts in 26 games. He didn't exactly dominate the AHL either, going 9-5-0 with a .901 SV% and 3.05 GAA in 16 games. Talent isn't a question for the 2013 second-round pick; however, he's still finding his footing at the highest level.
An impressive showing from either Jarry or DeSmith during Murray's absence could also provide clarity on the backup position when he returns. The Penguins were hoping they'd find an answer during the preseason, but neither of stood out meaning it continues to be a question mark.
Related: Penguins Goalie Dilemma: Jarry or DeSmith?
A cause for concern is the fact Jarry, and DeSmith have 41 games of NHL experience between them. Meanwhile, Murray's 113 games are nearly triple that number. The only other goalie with a contract is John Muse, a 30-year-old who's a career AHLer, so if one or both of them falter over an extended period; the Penguins will find themselves in a tough situation.
Low-Cost Replacements If Jarry & DeSmith Struggle
This is the worst-case scenario for both Murray and the Penguins. Though, with an injury as tricky as concussions and two unproven goalies, it's not impossible it gets to this point. The team doesn't have many prospects or draft picks to spend on a goalie, but if this does become a long-term issue or Jarry and DeSmith fall flat on their face, the Penguins will likely have to make a move in a thin goalie market.
Kari Lehtonen
The Penguins could dip into the free-agent pool, with former Atlanta Thrashers and Dallas Stars goalie Kari Lehtonen is still unsigned. The 34-year-old struggled badly from 2014-15 to 2016-17, going 81-52-19 record with a .904 SV%, 2.86 GAA and ten shutouts in 167 games (156 starts.) To be fair, the Stars weren't exactly the model of consistency on defense. Lehtonen did have a rebound season to some level in 2017-18 as he backed up Ben Bishop; going 15-14-3 with a .912 SV%, 2.56 GAA and one shutout in 37 games (30 starts.)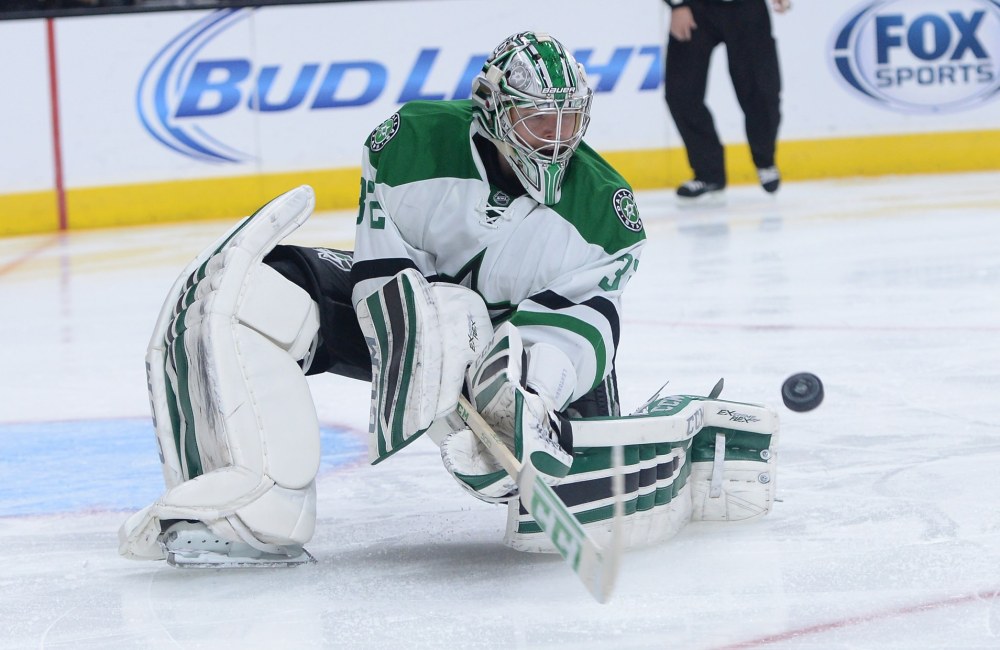 The native of Helsinki, Finland, has a career line of 310-233-67 with a .912 SV%, 2.71 GAA and 38 shutouts in 649 games (619 starts.) Interestingly enough, Lehtonen's career numbers against the Metropolitan Division — where the Penguins play — are some of his best. As he holds a 30-14-3 record, .916 SV%, 2.53 GAA and four shutouts in 51 games. So he has the experience and success the Penguins lack without Murray.
Nobody should — or would — expect Lehtonen to be a starting goalie at this point, but he could find some success in a split with Jarry or DeSmith. It would likely cost the Penguins about $800,000 or so, to bring in a low-cost, medium-reward option in Lehtonen. So the team would have to clear some cap space, but they'd find a way if it gets to that point.
Michael Hutchinson
Before signing a one year contract with the Florida Panthers in July, Hutchinson had spent his first eight professional seasons with the Boston Bruins and Winnipeg Jets organizations. He began 2018-19, with the Springfield Thunderbirds of the AHL but was recalled following a knee injury suffered by Panthers starter Roberto Luongo. He's expected to miss about two-to-four weeks so Hutchinson will be sent back to Springfield once Luongo returns.
Related: Luongo's Injury Impacts Panthers Profoundly
The 28-year-old opened eyes during his first 41 games (39 starts) in the NHL between the 2013-14 and 2014-15 season, going 23-11-5 with a .916 SV%, 2.33 GAA and two shutouts. His success was short lived as he went 20-28-6 with a .905 SV%, 2.89 GAA and one shutout in 61 games (49 starts) from 2015-16 to 2017-18. For his career, he possesses a record of 43-39-11 with a .910 SV%, 2.65 GAA and three shutouts. He spent most of last season with the Manitoba Moose of the AHL where he went 17-5-1 with a .935 SV%, 2.08 GAA and two shutouts in 26 games.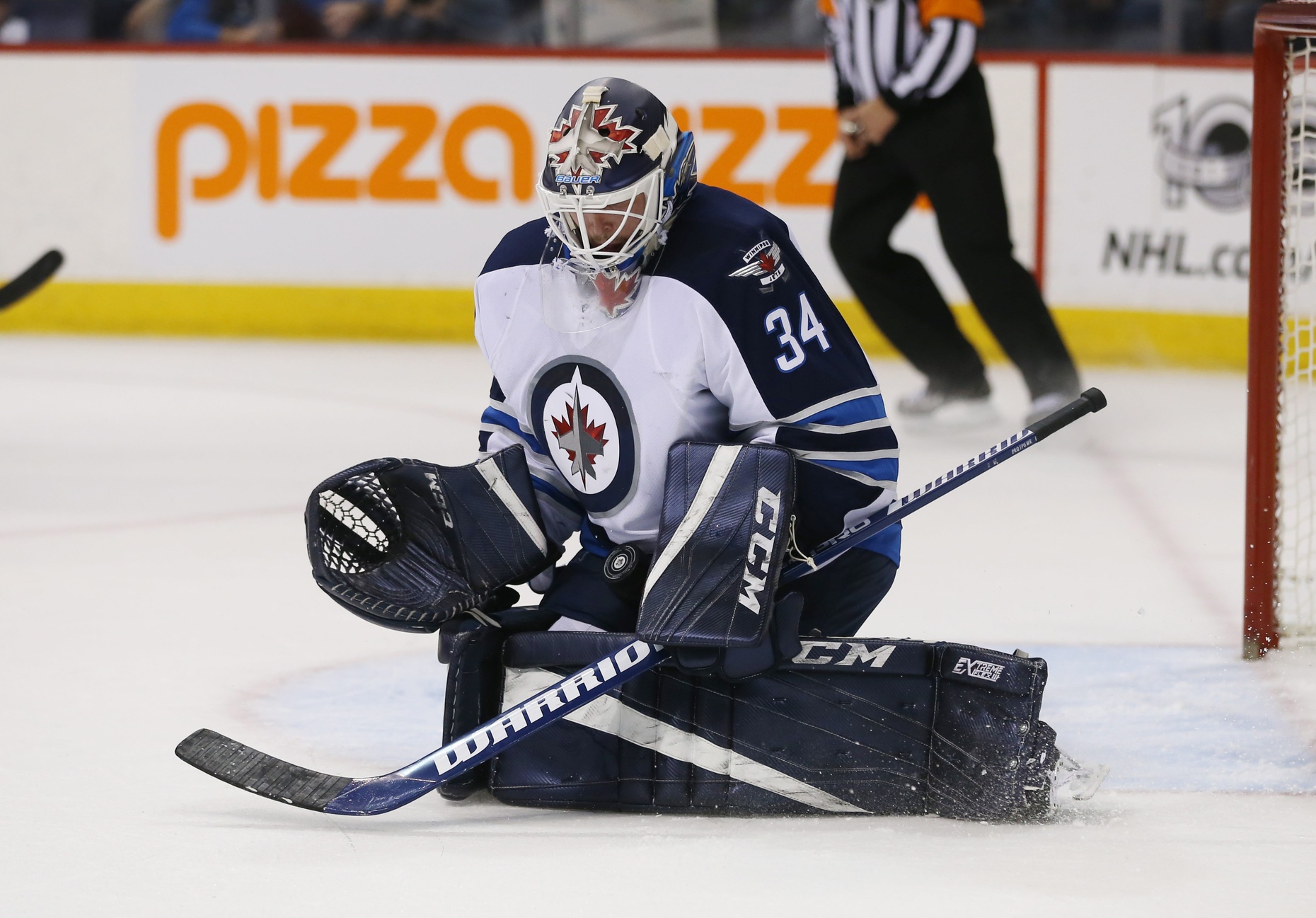 Much like Lehtonen, Hutchinson wouldn't be a starter in Pittsburgh, but he could hold his own as a backup. His cap hit is $1.3 million, which is just under $600,000 more than the Penguins have available, so claiming him off waivers — if he's on the Panthers' roster for more than 30 days since last being waived — when Luongo returns isn't a viable option. They'd have to trade for him, but with both the Penguins and Panthers near the cap ceiling; some maneuvering would have to take place. Though it likely wouldn't take more than a late round pick and a low-level prospect to land Hutchinson if the Penguins were to go that route.
Murray's concussion is going to have an impact on the Penguins whether he's out for two weeks or five months; because no guarantee he's the same player when he returns. His injury — and concussion — history is concerning for a player who's only 24, the Penguins don't have a proven goalie to rely on, and in a worst-case scenario, they may have to make a move if it carries on for more than a few months.