Despite winning back-to-back Stanley Cup Championships, the Pittsburgh Penguins are being anything but complacent. Currently occupying the first wildcard spot in the Eastern Conference (and one game out of the third playoff spot in the Metropolitan Division), the Penguins know that they'll need to play their best hockey all season if they plan on turning their repeat into a threepeat.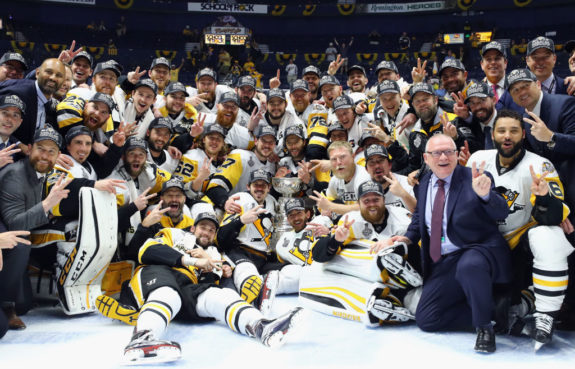 Expressing interest in Matt Duchene prior to the three-way trade that saw the center shipped off to Ottawa, the Penguins may now have their sights set on another talented player in the prime of his career. As Elliotte Friedman mentioned in his most recent edition of his "31 Thoughts" column, the Penguins' new target could be coming from the Atlantic Division.
"I could see Pittsburgh, which wanted Matt Duchene, keeping an eye on Max Pacioretty – if he becomes available."
As Friedman mentions, this in no way indicates that Pacioretty is actually available in a trade. Still, the discussion has certainly been out there in recent days as the Canadiens continue to struggle. When talking about the potential for a full rebuild in Montreal, Nick Kypreos of Sportsnet mentioned that Pacioretty is "drowning in Montreal" prior to comparing his situation to that of Phil Kessel's prior to being traded from Toronto (coincidentally to the Penguins).
It's an interesting prospect – the Canadiens moving on from their captain and the Penguins acquiring yet another top-tier scoring talent to complement their current group. It's also one that would make a lot of sense for both sides.
Pacioretty Holds a Ton of Value
Since the 2011-12 season, few players have scored with as much consistency as Pacioretty. Scoring at least 30 goals in each of the last five full seasons (not including the 2012-13 shortened season in which he scored 15 goals in 44 games), Pacioretty's scoring touch is unquestioned. Recently turning 29 years old, Pacioretty is right in the prime of his career. Unfortunately for the Canadiens, the team now sits at a crossroads.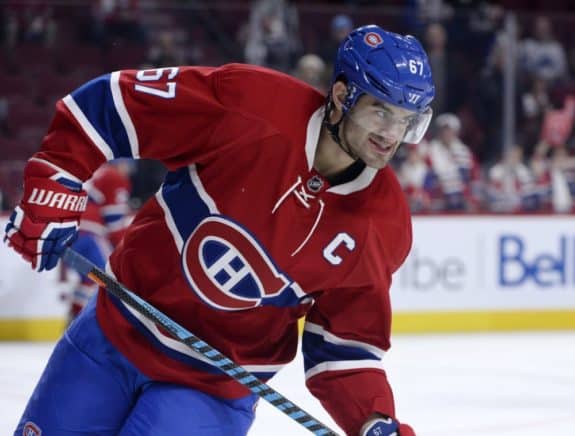 Are they a contender? Are they a team in need of a full rebuild? The latter seems far more likely and as such, Pacioretty could find himself on another team at this stage in his career as Montreal looks to fix their current and long-term situation. Outside of the Pacioretty being in his prime now, his abilities on the ice and contract make him arguably the Canadiens most valuable trade chip and a likely player to be moved.
With another year beyond this season on his current deal that pays him a modest $4.5 million per season (one of the best contracts in the entire NHL), many teams will likely be interested in a player like Pacioretty should he become available.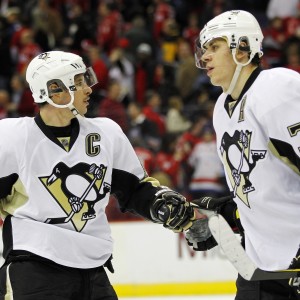 Putting Pacioretty alongside either Sidney Crosby or Evgeni Malkin should give him the legitimate top-center to play with that he's been hoping for throughout his career. It's a luxury that he hasn't been granted in Montreal and it would be intriguing to see what he could do with a legitimate star feeding him for the first time in his career.
If the Penguins are going to trade to acquire a player like Pacioretty, a few things would have to go into making such a deal work. For starters, the Canadiens won't be trading away their captain and best scorer for nothing. The Penguins will undoubtedly need to part with valuable prospects, picks or some combination of the two to peak the interest of the Habs, and even then, salary comes into play.
Penguins Up Against the Cap
The fact that the Penguins had interest in Duchene and now potentially in Pacioretty is a curious one given their salary cap situation. The Penguins are up near the cap ceiling, and unless cap space is being sent the other way, the Penguins will likely have to wait for the deadline to approach before they can afford to fit Pacioretty in their plans.
In terms of future cap space, the contract of Patric Hornqvist will expire after this season, giving the Penguin enough space to fit Pacioretty under contract next season. Hornqvist has had almost an identical season so far to that of Pacioretty's. The 30-year-old Swedish-born player has scored seven goals and 12 points in 22 games while Pacioretty has scored seven goals and 12 points through 23 games in what has undoubtedly been a down season for him so far.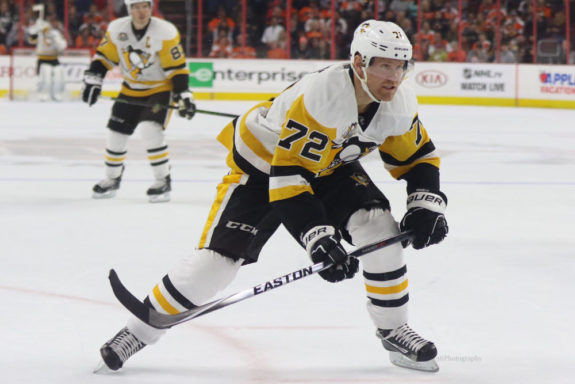 There are obviously other players that the Penguins will have to deal with following this season who will be in search of new deals. Still, if the opportunity exists for them to potentially add another star to their lineup, there's no way they'll pass it up if the price is right.
Making Sense of Things for the Canadiens
For the Canadiens, a deal involving Pacioretty would signal the beginning of a rebuild that fans have been on the fence about for years. At some point, a team simply has to make the decision to go all-in and then suffer the consequences of a potential rebuild.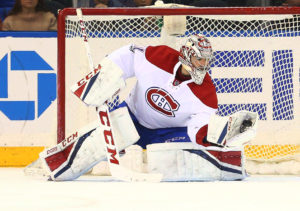 Marc Bergevin, the general manager of the Canadiens, started the process of going all-in when he traded P.K. Subban for Shea Weber and Mikhail Sergachev for Jonathan Drouin in consecutive offseasons. Unfortunately for the Canadiens, Bergevin wouldn't fully commit. Coupling that with some questionable drafting by the Canadiens as a whole over the last decade and the result is the Canadiens current situation.
Pacioretty is just the tip of the iceberg too. One of many names that has been circulated around in recent days, Pacioretty joins the likes of Carey Price, Shea Weber and others who could find themselves on the outs if other teams express interest. The Canadiens haven't yet fully committed to a rebuild or a Stanley Cup one way or the other, but a decision will need to be made sooner than later. When that decision is made, the Penguins will be waiting.