The Pittsburgh Penguins are only a few depth pieces away from becoming the favorites to throw another parade next June. Still, for a team with a surprisingly stable roster, there are a lot of questions as we enter the heart of the NHL offseason.
John Tavares, John Carlson, and James van Riemsdyk headline this year's free agent class, however, it's unlikely any of them are on the Penguins' radar. There are a few players down the line that could fit well in Pittsburgh, but moves need to be made first to free up cash and roster spots in order to acquire them.
Driving Factors Behind Penguins' Trade Rumors
I have been surprised by the large number of trade rumors and the motivations behind them. Yes, the roster needs tweaking and the salary cap is tight, but the way people have been talking, you'd think this was the Pittsburgh Pirates instead of the Penguins.
Phil Kessel and the Penguins have expressed or at least hinted at their discontent with the current situation. I am apprehensive of trading such a dynamic player, but I am warming up to the idea as long as the return is right.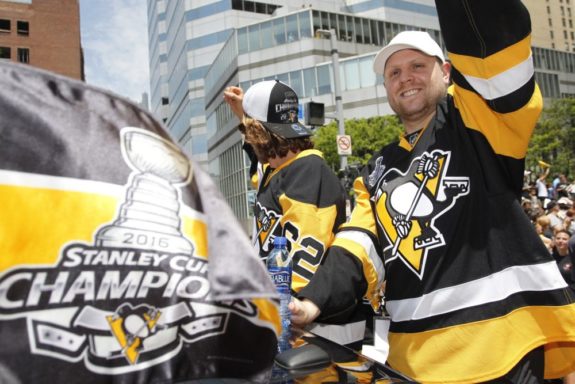 Kessel is set to have a cap hit of $6.8 million in 2018-19 per Cap Friendly which is a lot of money that could be spent on other players. The return on a trade would have to include a combination of current impact players and some young players in the vein of Daniel Sprong and Zach Aston-Reese.
Here is a nod to all of my coder friends as we approach an if-then situation. If Penguins' general manager Jim Rutherford trades Kessel and it isn't a one-for-one trade for, say, James Neal for Patrick Hornqvist, he will need to go out and get a dynamic player in free agency such as Neal or van Riemsdyk. Spreading talent across the roster and saving money is nice, but you will hurt the lineup if you remove an elite talent without replacing it with another.
Conor Sheary and Carl Hagelin have cap hits of $3 million and $4 million respectively according to Cap Friendly, which are big numbers for two players that struggled for large portions of last season. I am still hesitant to trade either one of them.
Updating RFAs, trade possibilities, buyouts and more … a bit of an offseason re-primer for the Pens: https://t.co/qGQRGiAxX6

— Jason Mackey (@JMackeyPG) June 12, 2018
Sheary was a huge part of the Penguins' Stanley Cup runs and was once considered the ideal linemate for Sidney Crosby. People may be too quick to give up on the winger as he is only 26 and could be primed for a breakout year. However, he may be the easiest to trade due to his age, potential, and reasonable contract. Not to mention, a change of scenery may be necessary to facilitate that breakout.
Hagelin (29) is a bit older than Sheary and more expensive which could limit the return, and moving the forward could impact the Penguins' approach to the game. A couple of years ago I wrote how much Hagelin epitomized the speed and aggressive style that has made Pittsburgh so successful in the Mike Sullivan era. I am loath to part with his particular skill set, but there is an option in free agency, which I will mention later, that could replicate Hagelin's production if not improve on it but again, if-then: part one of a plan could happen but if part two does not then you really haven't improved.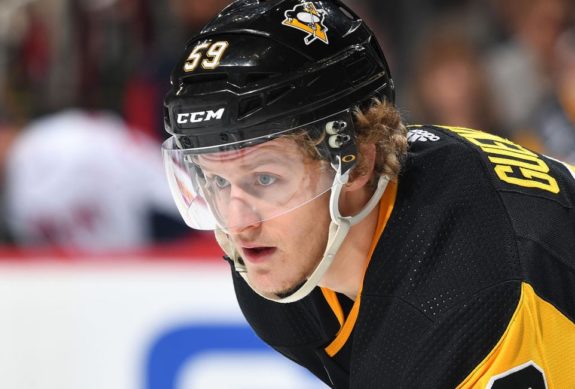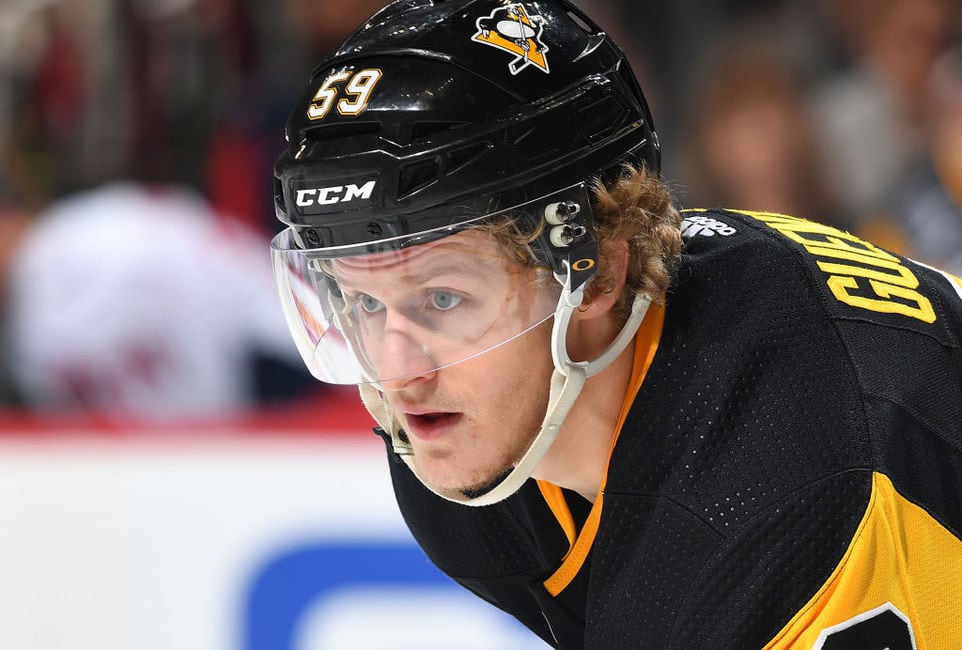 Before we can dig into free agent options or the lack thereof, a lot of questions need to be answered when the general managers come together at the 2018 NHL Draft.
The Penguins need to commit to a position on Kessel, not publicly of course. Will he or won't he be on the club next season? Does management need to free up some roster spots and money for free agents? What are the expectations for Jake Guentzel, Sprong, and Aston-Reese? Last season, several veteran players left Pittsburgh along with their expensive salaries. This year, the Penguins do not have that roster flexibility to work with, which will force their hand to either make a move or stay the course.
There Is Help in a Shallow Pool of Free Agents
Despite the severe drop off in talent once you get past the first half dozen or so skaters in free agency, there are players that could fit in well on the Penguins roster.
Michael Grabner is the aforementioned player that could replace Hagelin, though I would love to see the two play on a line together. Grabner is fast with the ability to score goals, a similar set of tools as Hagelin, and he would likely command a similar cap hit as the Penguins forward. He had a less-than-impressive rental stint with the Devils, after the deadline deal with the New York Rangers, which could lower his price tag. Imagine the speed of the third line with Hagelin – Derick Brassard – Grabner. Even if you trade Hagelin, replace him with Bryan Rust who may be an even faster option though it does cloud the right wing and left wing depth.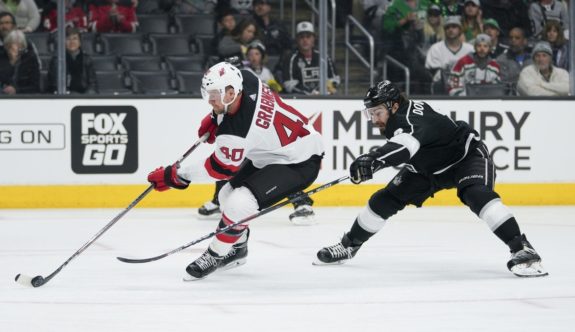 Matt Calvert is another player who would make sense in Pittsburgh despite coming from a hated rival, the Columbus Blue Jackets. In Ohio, they call him "Matty Hustle" which immediately identifies him as a Penguins-type player. He would likely land on the Penguins' fourth line, which would be an upgrade over their existing options but may be a bit expensive for that role after a raise on his $2.9 million salary in 2017-18.
In an article on Fan Rag Sports, Chris Nichols quoted Darren Dreger regarding the free agency demand for Calvert.
… There's going to be a strong market for Matt Calvert. He's going to get paid. He's going to get a decent increase in his salary. And if he's not good enough for John Tortorella, off the top of my head I can probably name 15 teams that would have an interest in the type of game that Matt Calvert brings to the table.
While he is not going to score a lot of goals, he brings that aggression and passion to the game that would benefit the Penguins. I'm not saying that the current group has been jaded by winning, but they did tend to look bored at times last year. There are other players available that the Penguins could benefit from such as Calvin de Haan as an upgrade over Chad Ruhwedel or Jamie Oleksiak, or even bringing back Chris Kunitz for the fourth line.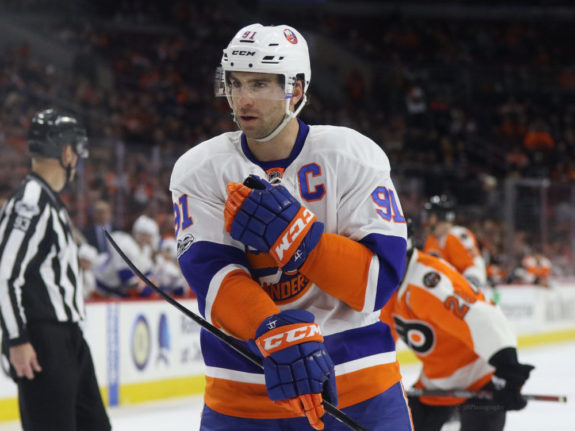 I need to address some players people are clamoring for that the Penguins won't and shouldn't pursue:
John Tavares is a generational player but the Penguins don't have the money or, frankly, the need for him. It's been mentioned recently that Rutherford should make a run at him. Why? If you think that Brassard is unhappy with a diminished role playing behind Crosby and Evgeni Malkin, imagine the Islanders' franchise player being third fiddle. It's a nice move in theory but not in practice.
John Carlson is a number-one defender who is going to get aid. With Kris Letang and Justin Schultz already on the blue line, there is no room or money. If Letang is traded and no high-profile defender comes back to Pittsburgh in exchange then maybe, but it would be a downgrade from the long-time Penguin.
Jack Johnson of the Blue Jackets has a lot of talent but can be a bit of a mess. In 2017-18, his possession numbers were typically poor with a CF% of 48.02. During the last five seasons, he has a 47.97% average which is typical, as Johnson has been the bane of the advanced stats community nearly since it's inception. I have heard many people mention him as a Penguins target. If I am Rutherford, I'd say, "Thanks, but no thanks."
There are a lot of interesting questions surrounding the Penguins' depth chart which may cause the cast in PPG Paints Arena to look very different come October. Like a Rubik's Cube, there will be a lot of pieces moving in different directions in order to complete the puzzle and as the club has already released its 2018 preseason schedule, the new season is coming fast. Here's hoping that Rutherford was a fan of the 1980s game.
Greg is a Pittsburgh Penguins writer for 'The Hockey Writers'.
He is a Pittsburgh area native who has written for multiple Penguins news and opinion sites. In addition to hockey writing, he is also an experienced YouTube creator.
Greg started with THW in 2015 as a Blue Jackets writer, and spent time as a Fantasy Hockey analyst.