Almost every season the Cup champions have a veteran on the roster who has waited a long, long time to reach the summit. It's one of the best parts of the Cup presentation ceremony, whether it's legends like Ray Bourque and Dave Andreychuk or underappreciated vets like Kimmo Timonen or Antoine Vermette.
Looking around the first round of the 2017 postseason, here are 10 players — er, nine players and a coach — who would be most deserving of their first Stanley Cup Championship.
Craig Anderson, Ottawa Senators
This series against the Bruins represents just the fifth time in 12 seasons Anderson has seen playoff action. There are many reasons it would be great to see Anderson go the distance, not the least of which would be seeing him raise the Cup in an incredibly difficult year for his family.
Anderson may not have many seasons left. Not many goaltenders are productive starters past age 35. However, that's part of what makes him so impressive. He's playing outstanding hockey at an advanced age and almost never gets the credit he's due. He's never even been selected to an All-Star Game, despite twice finishing with the best save percentage in the league.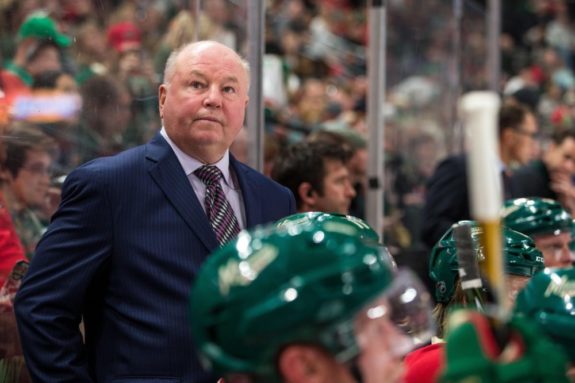 Bruce Boudreau, Minnesota Wild
Gabby is a well-loved coach around the league, but he's never gone all the way as a coach or player. He's put together impressive stats as the coach who reached 400 wins faster than anyone. However, he has a reputation for coaching winners in the regular season that aren't able to get the deal done in the postseason.
Seeing Boudreau prove doubters wrong and find the same level of postseason success he's experienced in the regular season would be sweet. The Wild could do it and the quotes would be gold.
Mike Fisher, Nashville Predators
Fisher's success would represent success for a certain kind of player that doesn't often take the limelight. The first-year captain is a workhorse who is well-respected. Having Fisher take the Cup from commissioner Gary Bettman would be a stark change from seeing stars like Sidney Crosby and Jonathan Toews be the first to lift the Cup.
Mark Giordano, Calgary Flames
Insert boos here, Ducks fans.
Somehow, at age 33, Giordano has played only four playoff games in his career. Part of that was missing Calgary's last trip to the postseason with a bicep injury. Nonetheless, Giordano has rarely received the credit he's due. He's a great defenseman who has in many ways gotten better with age and deserves a little more credit than he gets. Undoubtedly, if Calgary won the Cup, Giordano would play a huge role.
Ron Hainsey, Pittsburgh Penguins
After 14 years in the NHL, Hainsey is grabbing his first ever playoff games. If you can't cheer for a guy that has had to wait that long to see the postseason, you're an unreasonable demon and probably want the Islanders to move to Hartford. Seeing him raise the Cup after not even tasting the postseason would be sweet.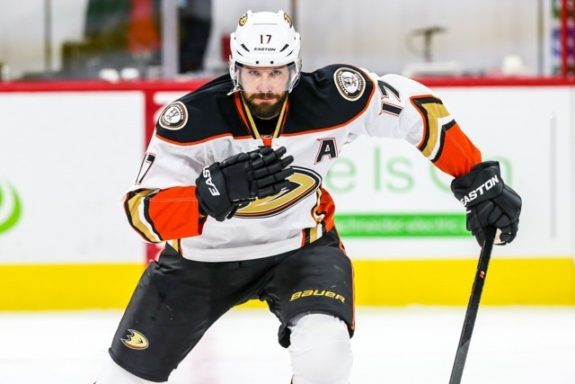 Ryan Kesler, Anaheim Ducks
Ryan Suter lovingly called his national team teammate a "prick" when the two were featured on NBC's "Star Sunday." Behind closed doors, others might use language the FCC would frown on.
Most would fill this list with guys who provide Bourque-esque warm fuzzies, but let's think outside the prescribed storyline. A Kesler Cup would be a fair shake. Kesler will eventually be demonized for his contract and opposing fans almost universally despise him. That's going to overshadow the fact that he was a great player at his peak. Even now, when many predicted the start of his decline, he's had a Selke-worthy season. A Cup would keep his legacy in perspective once he begins appearing on lists of regrettable contracts.
Henrik Lundqvist, New York Rangers
There might not be a better goaltender in hockey history to have never won the Cup (at least over age 30). He's carried the Rangers deep into the postseason multiple times, often dragging the team's limp body through entire rounds.
It's been a down year for the King and it makes you wonder how many more chances he will have to win a championship. Like with others on this list, it's unfortunate to see a future Hall of Famer not reach the top at least once.
Andrei Markov, Montreal Canadiens
At age 38, Markov is not going to spin the wheel too many more times. His legacy is somewhat marred by the lack of major trophies on his resume. Despite lacing up in the Olympics, World Championships, the World Cup and the World Junior Championships, he only has a gold at the 2008 Worlds to his name.
Though there's no love lost between him and opposing fans (or Rick Nash, Zdeno Chara and others who have been on the receiving end of a cheap shot), it's nice to see a veteran of his caliber finally get his moment.
A Montreal win would be fun because the city would erupt and there are a handful of players who could be on this list for good reasons. That includes Carey Price (best goaltender in the world), Shea Weber (proving trade critics wrong), Max Pacioretty (proving former coaches wrong) and Tomas Plekanec (what do you have against Plekanec?).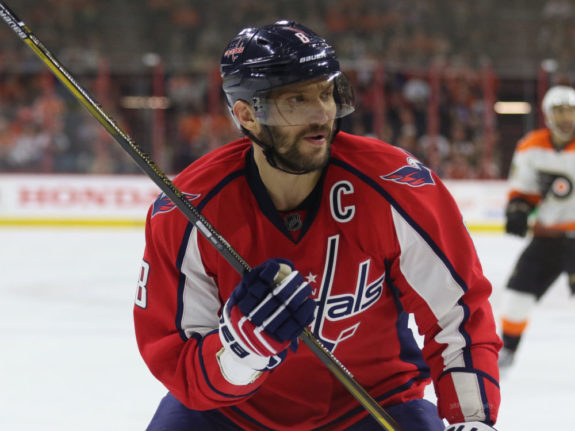 Alex Ovechkin, Washington Capitals
At 31, Ovechkin is the youngest player on this list. He's maybe too young to start talking about how he should get his crack at the Cup. However, he's an elite player and has been quite possibly the best goal-scorer in the NHL for the last 12 years. He deserves to win a Cup. It'd be an absolute shame if Ovechkin didn't get a Cup before he's done, though that's hopefully a long time from now. It's been said in previous years, but this year is as good a chance as you get.
Joe Thornton, San Jose Sharks
Everyone loves Jumbo Joe. His skill has been underappreciated for basically his entire career. He may be one of the best passers in the modern NHL. Who doesn't want to see him hoist the Cup before he calls it a day? Plus, like the Canadiens, the Sharks have a bunch of players in their 30s who are excellent, likable players. It'd be fun to see Patrick Marleau, Marc-Edouard Vlasic, Joe Pavelski, Joel Ward and Brent Burns get their lap with the Cup.