For the first time in franchise history, the Columbus Blue Jackets have qualified for the postseason in back-to-back seasons. This year's playoff berth also marks the third time in the past five seasons that the Blue Jackets have played beyond the regular season.
This "consistency" is a step in the right direction. However, Blue Jackets head coach John Tortorella said the team still has a long way to go before they are held in the same regard as the Pittsburgh Penguins and other teams that have long postseason histories.
"I am thrilled [the team gets] to experience what we're going to experience here," Tortorella said on Thursday, April 5, the night the Blue Jackets clinched their ticket to the playoffs. "If you want to continue to build your organization and find your way, and be that team that's going to be there all the time, you have to experience [the postseason]. You can't be in one year, lose in five games, and take two years to get back into it. You need to keep getting back at it… That's why I'm so happy that they're going to get that opportunity again."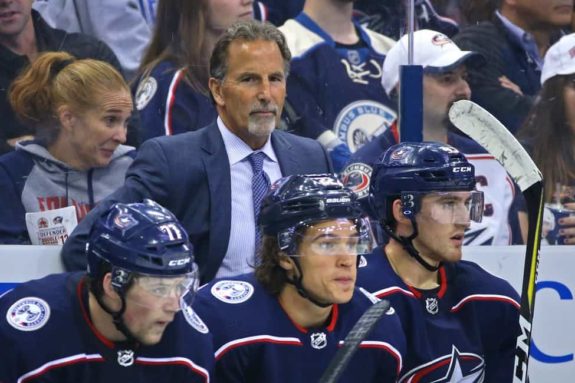 So how prepared are the Blue Jackets heading into Thursday? Let's take a look.
"Just Have to Experience It"
The consensus among the Blue Jackets skaters and staff is that it's tough to prepare players for the postseason when they have little to no playoff experience. The common theme was that there is no way to replicate it, but that they can draw on important lessons learned during the regular season.
"[The postseason] is how players grow," Tortorella said. "The regular season… yeah, it's a grind, and there are a lot of important games, but there is nothing like a high-stakes playoff game. That's how you become a player. That's how you find out exactly who you are, and in some instances, probably who you aren't. It's important to have that opportunity to play in it."
Defenseman Ian Cole, a seasoned playoff veteran who won two Stanley Cups with the two-time defending Stanley Cup Champion Pittsburgh Penguins, echoed that there aren't many ways to prepare players like rookie forward Pierre-Luc Dubois for their first playoff experience.
"You can say a lot of things, but not much will sink in until you really experience it," Cole said. "I don't know, it's a different animal. Every play means so much… there's so much weight in every play. It's just one of those things they have to experience."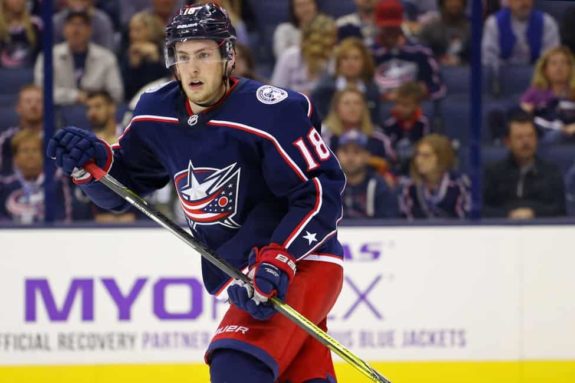 Blue Jackets forward Cam Atkinson, who has played in the postseason twice with the Blue Jackets, agreed with Cole and added that these are the games that hockey players live for, so he did not think there was much that playoff-inexperienced players have to do mentally to prepare.
"These games are so important but so much fun to play," Atkinson said. "As a player, these are the games you want to play where the games actually mean something, or something is on the line every single night, every single shift, every single play. I live for that and I'm sure everyone else does."
However, Cole did have the following advice to offer.
"The ability to forget is one of the biggest things come playoff time," Cole said. "The ability to take a game, learn from it, move forward as quickly as possible, and go out and win the next one is a trait and a skill that I think is one of the most important things in the postseason."
Road to the Postseason Matters
Despite Cole saying that teams need to hit the reset button when the postseason begins, Tortorella said that the experience the team picked up during the season, fighting through adversity and clawing their way to the playoffs, will play a role in how the team handles their first round.
#CBJ clinch the fourth playoff berth in franchise history and the third time in the past five seasons. https://t.co/0QYHyCsLVt

— CBJ Public Relations (@BlueJacketsPR) April 6, 2018
"The biggest point was our guys with five main guys out of our lineup for an extended period of time, finding a way to stay in the hunt," Tortorella said. "…I think the whole team kept their concentration, had some fun, kept it light, didn't feel the pressure and just played games that were very important for a long time and found ways to win. Five or six weeks ago, I said we were going to find out about how these guys handle the situation because we were in a dogfight. I think they've handled themselves very well."
Blue Jackets forward Matt Calvert said the team has been playing playoff-style hockey for the past month or two.
"It's been 'win every night' for us," Calvert said. "We've been playing playoff hockey for the last 20 games since the trade deadline, and we just have to keep that play and that mindset going."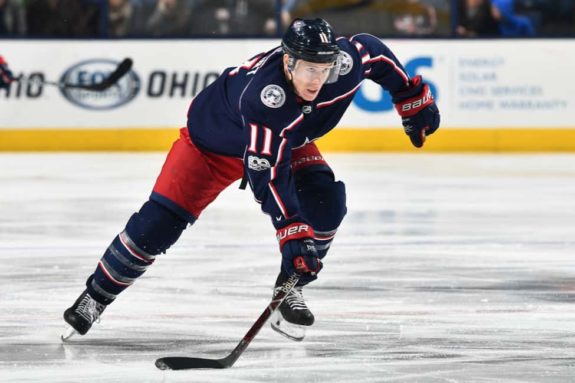 Cole again reiterated that the season "resets itself" once the puck drops for Game 1, and the win-every-game mindset, regardless of past results, needs to take over.
"Once you get into the playoffs, anything can happen," Cole said. "That's the story about hockey and it has been for a long time now. [Once the first playoff game starts], the regular season won't mean anything. They'll be learning experiences that hopefully we can take… but in the realm of things, the season resets for the playoffs. The ability to forget and regroup and come right back at it, I think is one of the biggest traits you need to have come playoff time."
This Postseason and Beyond
Qualifying for the playoffs two years in a row is definitely a step in the right direction for the Blue Jackets franchise. However, the team needs to continue to focus on building its legacy by having postseason success. The Blue Jackets have yet to win a playoff series in their history.
Tortorella knows that success is fleeting, but hopes his team can power through to continue the winning ways they had down the stretch at the end of the regular season in order to make more history.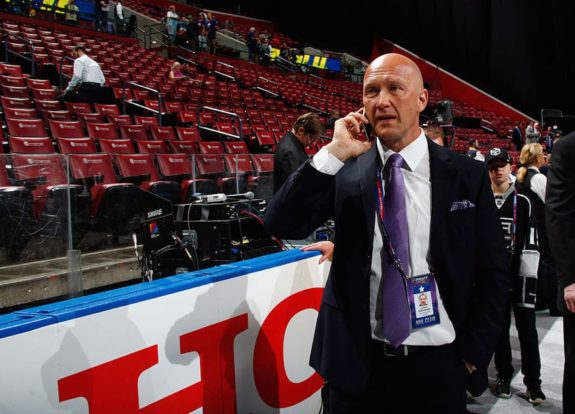 "The game – it's ever-fleeting," Tortorella said. "You can ramp it up into another level and lose it very quickly. We just have to continue. We're not going to change our preparation because the playoffs are coming. We're just going to keep on going about our business the way we've done all year here and just keep on trying to play the best we can."
As an organization, Tortorella is happy with the team's mindset and knows that this season, the Blue Jackets kicked things up a notch.
"We've crossed the bridge of not just hoping to win, hoping to get a few saves out of Bobrovsky," Tortorella said. "We've crossed that bridge in raising the standard of not hoping to win off a big game from this guy, maybe a lucky bounce. It's almost like they expect to win now, and that's part of the standard. That has to keep on growing. That has to be more consistent in their thinking. It's there now. They've gone through it for a couple of months now. I think we've crossed that bridge in our swagger in what's to be expected with this team in not hoping. That's a big bridge to cross and we need to stay over on that side."