Minnesota's consecutive road wins over Northwest division rivals the Calgary Flames and Edmonton Oilers on Monday and Tuesday weren't especially pretty and may have offered little encouragement for Minnesota Wild fans hoping that this team could be a serious contender in the Western conference. However, they did provide an absolutely vital four points. After a summer where they paid out big dollars to Zach Parise and Ryan Suter, and a trade deadline where the team made a major acquisition in Jason Pominville, it really is playoffs or bust for Mike Yeo's roster.
One of the big stories of the shortened 2013 NHL season has been the 'new' Wild. An 11-3-0 spell in the month of March seemed to announce the arrival of that new identity as Minnesota moved to the top of the Northwest division standings. They looked like a sure fire playoff team and they even started to get consideration as a dark horse Stanley Cup contender. However, a 1-5-1 start to April dropped Minnesota back into the scramble for playoff places and re-raised the ugly specter of a fifth consecutive spring without playoff hockey for the Xcel Energy Center.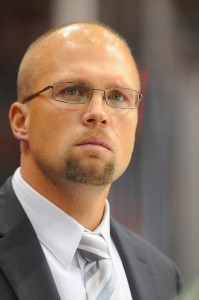 Failing to make the 2013 NHL playoffs is and should not be accepted by this franchise considering the moves made over the past two years. It's very possible that the jobs of head coach Mike Yeo and General Manager Chuck Fletcher would become vacant should the Wild fail to finish in the West's top eight. That makes the next 11 days just about the most important 12 days in recent Minnesota Wild history.
The good news for Yeo and Fletcher is that the playoffs are very much within Minnesota's grasp. There has been plenty of excitement about an offensive burst that has seen the Wild tally nine times in two games after eight goals in the previous seven games. The truth is that better offensive production has been coming for this team for a while. The return of center Matt Cullen clearly provided a useful boost to the line-up. He has tallied just one assist in the two games so far, but his presence generally helps to balance Minnesota's line-up. Cullen's return makes it easier for Yeo to ice three scoring lines. Yeo has placed his returning veteran between Jason Zucker and Devin Setoguchi. Kyle Brodziak is centering what has been an effective second line featuring Pierre-Marc Bouchard and Jason Pominville, while Mikko Koivu is flanked by regular wingers Zach Parise and Charlie Coyle. This is a team that should continue to score enough goals over the final five games of the season to make the playoffs.
Besides offensive improvements, the best news for Minnesota is if they had been asked to pick a schedule for an important 11 days then  it probably wouldn't have looked too dissimilar to the one that the NHL has given them. The Wild have dominated Northwest division opposition in 2013 [see also: Minnesota Wild Kicking Butt in the Northwest], and it just so happens that three of their final five games are against the teams that they have played best against. The Wild complete their road trip against San Jose on Thursday, and they face LA on Tuesday. The game against the Kings is sandwiched between a contest against Calgary on Sunday and back-to-back games against Edmonton and Colorado to finish the regular season.
All three of those teams are all but eliminated from playoff contention. They all play a fairly open offensive style that Yeo's system seems to match up well against and, on paper at least, they are significantly easier opponents than many of Minnesota's fellow playoff battlers have to face over the next week and a half. The Wild will be very happy that they get to put their playoff status on the line against their division rivals.
There's more excitement about the Wild franchise than ever before in its short history. Fletcher has shown his keenness and willingness to bring in high profile players, the team is led by two legitimate superstars and the prospect base is still widely regarded as one of the best among NHL teams. However, that will all mean very little if playoff hockey isn't played in St Paul in May.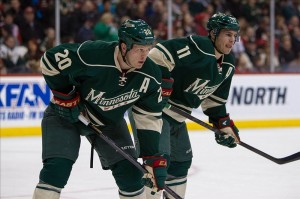 Everything about this organization is crying out for playoff hockey. Most of the roster would benefit from at least one NHL playoff series as valuable experience and as a wetting of their appetites. Yeo's tenure as head coach has been far from smooth, but he has earned another year to continue building this team. Fletcher has set out an ambition vision for this franchise. He deserves the opportunity to see it through at least a little further.
The problem is that the NHL is a results business. Investment must be rewarded by results. Change may not be inevitable if Minnesota misses out on the playoffs, but continuity can only really be guaranteed if they do. Continuity isn't always a good thing, but in this case this group has definitely earned a chance to build upon the positives from the past two years. They need to make the playoffs. Yes, this is a very important 11 days for the Minnesota Wild.