Winter can be a dark time in Buffalo, New York.
Lake effect snow pounds the city on what feels like a weekly basis. The constant blustery winds combined with subfreezing temperatures would suggest that the city is located in Siberia rather than western New York. To top it all off, the Buffalo Sabres are usually out of playoff contention by February, only elongating the city's winters.
While winter in Buffalo is usually a bleak and dreary time, there is one thing that provides the city's residents hope in a time seemingly devoid of it. One thing that has Buffalonians buzzing when there isn't much to be excited about. That thing is Tim Hortons' "Roll up the Rim" cups.
The annual promotion typically starts in February, providing a beam of light to Buffalonians enduring a gloomy winter. "Roll up the Rim," a promotion in which customers can win prizes ranging from another coffee to a new car, has become a phenomenon in Buffalo. Customers will often take photos of their winning cups and post them on social media.
Winning doesn't come often, though. No, instead of rolling up their rims and seeing "Win Car," "Win TV," or even "Win Donut," the people of Buffalo will often see "Please Play Again" printed under the rim of their cup. Customers go through a range of emotions while drinking a Tim Hortons coffee during Roll up the Rim season — excitement, optimism and eventually, disappointment. Thankfully, Buffalonians are no stranger to this range of emotions.
The Buffalo Sabres have no problem putting their fans through this exact set of feelings. Too often this season, fans have watched the team expecting to win a prize, but have ended up seeing "Please Play Again."
Initial Excitement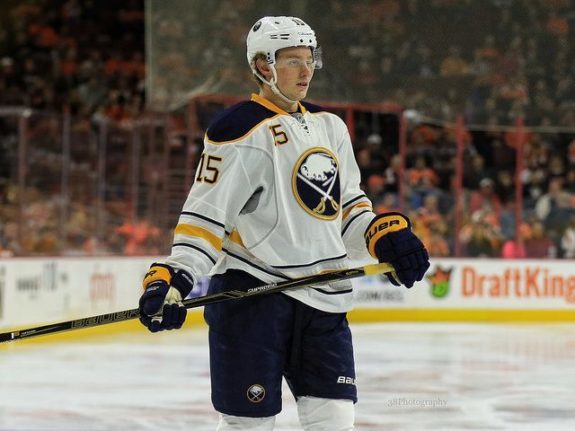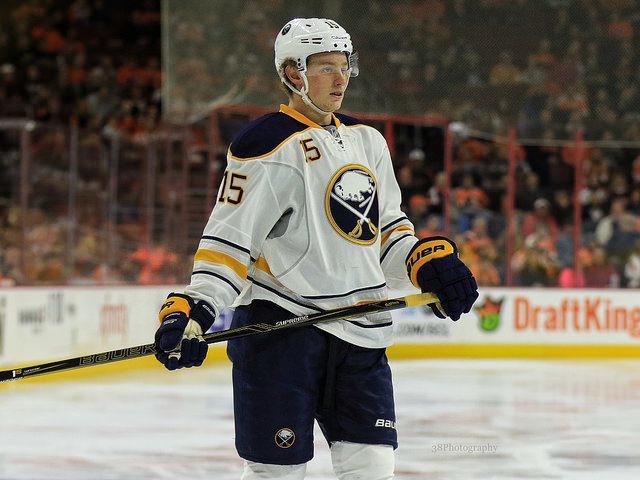 On a cold winter morning in Buffalo, there's no better feeling than a hot Tim Hortons' coffee in a Roll up the Rim cup to warm up your hands. This exciting time provides hope for Buffalonians. They think about what they're going to do when they win. What kind of hot drink they're going to get with their free coffee. What kind of tasty treat they'll order with their newly won donut. Where they'll drive their brand new car.
[irp]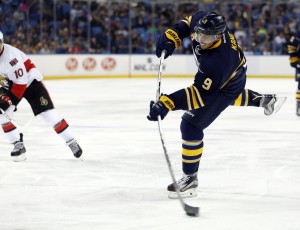 Fans of the Buffalo Sabres felt this exact same way going into the 2016-17 NHL season. Coming off of a 2015-16 campaign in which the team finished with a record of 35-36-11, there was no place to go but up.
Fans expected Jack Eichel to prove himself as one of the league's best coming off of a sensational rookie year. The Buffalo faithful was excited to see what a fully healthy Robin Lehner could accomplish as the team's starting goalie. Sabres' supporters just wanted the team to perform well this season, and hopefully find themselves in a playoff spot come year's end.
Unfortunately, things didn't go as expected. Jack Eichel, the team's franchise player, went down with an ankle injury just days before the season commenced. His injury prevented him from returning until mid-November. Star winger Evander Kane missed a few weeks after cracking three of his ribs in the team's first game of the season. Injuries to other key players such as Dmitry Kulikov and Josh Gorges resulted in the team stumbling out of the gate. By the time the team was fully healthy in late November, the Sabres found themselves near the bottom of the Eastern Conference.
Inevitable Disappointment
When the team's injuries stopped, the list of acceptable excuses stopped as well. Unfortunately, the re-introduction of previously injured players didn't help the team as expected. While Eichel and Kane have played well since returning to the club, the team as a whole hasn't been able to string together a stretch of good games. The Sabres will look like the team fans expected to see all season long in one game, then look like a completely different team the next.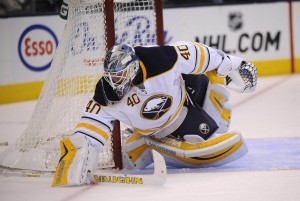 A perfect example of this took place just this past weekend. The team looked stellar in a 3-1 win against the Toronto Maple Leafs on Saturday night, keeping their playoff hopes alive. Just one night later, the Sabres were severely outplayed in a 4-2 loss to the Vancouver Canucks, with fans and players alike now wondering if major changes have to be made within the organization.
The Sabres are seemingly unable to play a full 60 minutes, which is the source of their problem. The team even looked spotty at times during their 3-1 win against the Maple Leafs. The only time the team plays a full game is when they play abysmally for three periods, something they did on Sunday night against the Canucks.
The team's players have realized that they can't play a full game, something that is visibly starting to frustrate them.
"We've got to stop thinking after we win a game we're Chicago or Boston," Robin Lehner said following the team's 4-2 loss to Vancouver. "It's not even disappointing anymore. I'm starting to get angry."
Even with their roster at full health, the Sabres are still unable to play a full 60 minutes, consistently leaving nothing but disappointment in the hearts of their fans.
[irp]
Please Play Again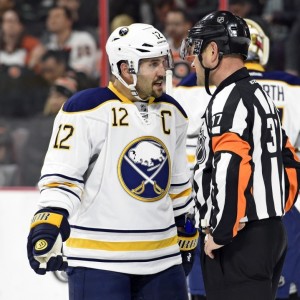 We're now in mid-February. The Sabres still sit near the bottom of the Eastern Conference. While the playoffs are still a mathematical possibility, they aren't a logical one. The team will likely be sellers at the upcoming trade deadline, shipping off veterans on expiring contracts while officially saying that they are shifting their focus to next year.
The 2016-17 season was supposed to be an exciting one for Sabres fans, but it's been anything but. Early season injuries prevented the team from making an impact early on. Now, even with a full roster, the team is unable to play consistently well for any significant length of time.
In a season in which fans expected the Sabres to win a prize, it appears as though the team is rolling up "Please Play Again" for the sixth consecutive year on their hypothetical Tim Hortons' cup. At least the people of Buffalo have the Roll up the Rim promotion to get them through the winter.