File this one under "Where in the world did that come from?"
Poker superstar Daniel Negreanu has a lot going for him. Known as "kid poker" to those that closely follow him, Negreanu has made a career and then some out of the game. He has six World Series of Poker titles and over $30 million in earnings in his career.
His next adventure now involves his own documentary.
Named after his nickname, "KidPoker" will premiere on TSN4 December 1st at 8:30 PM ET. Even with everything he has, there is still one thing that he doesn't have, given that he lives in the Las Vegas area. That is a hockey team.
TSN talked with him about this leading up to the release of his documentary. Why does this matter to Blue Jackets fans? It matters because of what he said about Columbus.
In talking about the prospects of a team in Las Vegas, Negreanu thinks that a franchise there would thrive. Why does he think it will thrive?
"People will go to games in Vegas as visitors as a destination game," said Negreanu. "Nobody says 'let's get the buddies together and we'll go to Columbus and watch the Blue Jackets.' No one's going to do that."
What? Where did this come from?
My first question is, has he ever been to Columbus? Outside of maybe going to Hollywood Casino, I don't think he has. How would he know that no one wants to go to the Blue Jackets games? There's over 13,000 fans per night that not only discuss going to the games, but go to the games. In fact, it's always a popular topic among the fans.
http://gty.im/165441114
To take it a step further, teams that are close driving distance to Columbus love coming to Nationwide Arena. Specifically, Blackhawks and Penguins fans make the trip in droves. If a Blackhawks fan can't get a ticket in Chicago, or a Pens fan can't get one in Pittsburgh, why not drive somewhere close to see them play, and pay less for the ticket? You can arrive at the arena early and score $10 seats to games against top teams. More people should talk this up about Columbus. It's one of the hidden gems in the NHL.
Negreanu continued. "But if Calgary is playing Vegas in Vegas on a Sunday afternoon, people will take a weekend and make a trip out of it."
Granted, Las Vegas has many events and activities for just about every tourist. But so does Columbus. Ever been to the Arena District? Did you see how vibrant Columbus was during the All-Star festivities last season? The overwhelming response from visitors was positive.
Columbus isn't Las Vegas, but many people love going to Columbus. Not only do they love going there, many decide to stay there and make it their home. Columbus doesn't get the notoriety of other places, but that doesn't mean good things aren't happening.
Just ask anyone who makes their living in Columbus. It's a thriving city. There's plenty to do. And you know what, it's a fun place to be. Nationwide Arena in the playoffs is loud. Need proof? Check this video out.
Rest assured that many already ask their buddies about going to Blue Jackets games. It happens every home game. That's not changing anytime soon. As for Negreanu? He's a great poker player, and has a great passion for hockey. Too bad he doesn't know how great Columbus is. He is certainly invited to find out anytime he wants to.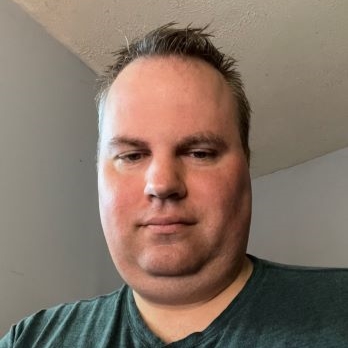 I am a fully credentialed writer who covers the Columbus Blue Jackets, Cleveland Monsters and Erie Otters as well as the Ontario Hockey League and NHL Draft. The 2022-23 season will mark nine seasons with the Hockey Writers. I am also the site's Credentials Manager. Please take note of the updated Twitter handle: @mark_scheig.