The Nashville Predators are at a crossroads in their 2022-23 season. While they are in the thick of the playoff race, they are in one of the worst places that any hockey team can be in.
---
---
The Predators are stuck in hockey purgatory.
What is hockey purgatory you might be asking? Good question. It's when a team like these Predators are too good to be in the NHL Draft Lottery but also not good enough to be considered an elite Stanley Cup contender.
In other words, their chances of winning the Stanley Cup are as good as them winning the right to draft first overall. Both are at or about 0.0%.
The Predators started play on Tuesday night in 21st place in the overall NHL standings. Why would they be out of any Connor Bedard situation? Teams can only jump up as many as 10 spots in the draft lottery. They fall just outside the threshold for first overall.
---
Latest News & Highlights
---
Although the Predators are in 21st place overall, they are still within striking distance of a wildcard spot. They trailed the Calgary Flames by four points entering Tuesday night's games with three games in hand.
Predators Need Direction
Through 48 games, the Predators have not had the season they were hoping to have. While there have certainly been bright spots on the team, Juuse Saros and Roman Josi for instance, most everyone else has not met expectations.
This has resulted in the Predators finding a home in the middle of the NHL standings. It points to a core that hasn't been able to find consistency.
When their leading scorer is Josi, a defenseman, you know there are serious issues they're facing. The question GM David Poile and the Predators have to consider is what now?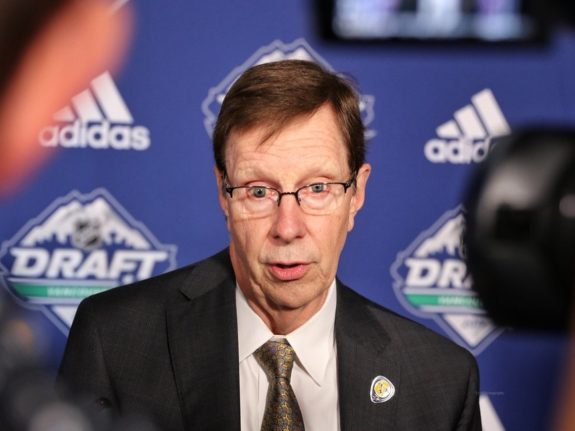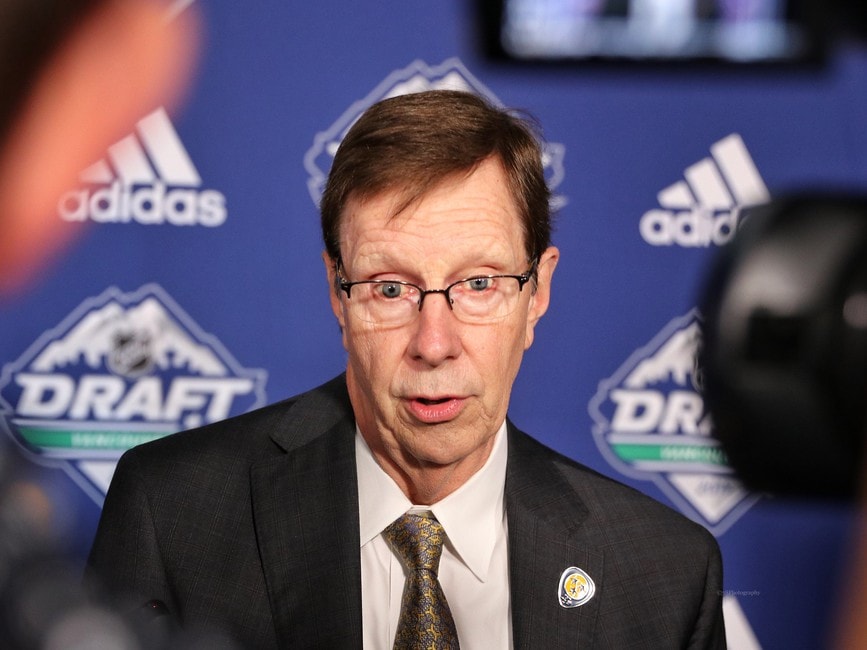 With the NHL Trade Deadline closing in, the Predators must use this time to decide what their future looks like. Can they keep this core together? Are they a move or two away from reaching another level? Or is it time to find a new plan?
A successful deadline for the Predators is clear direction. There are a few ways they can attempt to do this. Let's explore what those options look like.
Hold Steady
The Predators' first option is to do nothing and hope the team rises up in their last 34 games. With limited cap space available, big moves could only happen if money goes out the door. That would punt any bigger moves to the offseason.
They only have two players, Josi and Filip Forsberg, that have eclipsed the 40-point mark. This has resulted in the Predators scoring only 137 goals, which is 27th in the NHL. With Forsberg, Ryan Johansen and Matt Duchene all with a cap hit of $8 million and Josi with a cap hit of over $9 million, being among the worst in goals is simply not acceptable.
Defensively however, the Predators do a great job keeping the puck out of their net. They were eighth in the NHL coming into Tuesday at just 141 goals allowed. Saros and his .920 save percentage had a lot to do with that. Remember his 64-save performance in January against the Hurricanes?
This first option would be to continue to depend on the defense and goaltending to do its job and hope their offensive stars come to life. In watching their games this season, it feels like they need to make a move. But how big?
Minor Tweaks
Option two for the Predators would be to make a depth move. They need top-end prospects coming into their organization so trading first-round picks doesn't make a lot of sense for them.
Sellers will have players on expiring contracts that will be available for cheap that could help the Predators. Do they look at a Pius Suter in Detroit for instance? What about Nick Bjugstad in Arizona? Both would be cheap adds to their forward depth.
This approach would serve as a boost to the Predators in their playoff chase. It would also punt any bigger decisions to the offseason. This would be a sign to fans that they want to make the playoffs and then decide what direction they eventually want to go after.
The Homerun
The Predators could also choose to go with the nuclear option if they feel they need a shakeup now. Perhaps they feel good about their back end. Would a major move up front significantly change the course of this season?
A name that seems to be in trade rumors should the Predators go this route is Mattias Ekholm. They have both Josi and Ryan McDonagh in the fold to build around. Ekholm has three seasons left after this one at a cap hit of $6.25 million.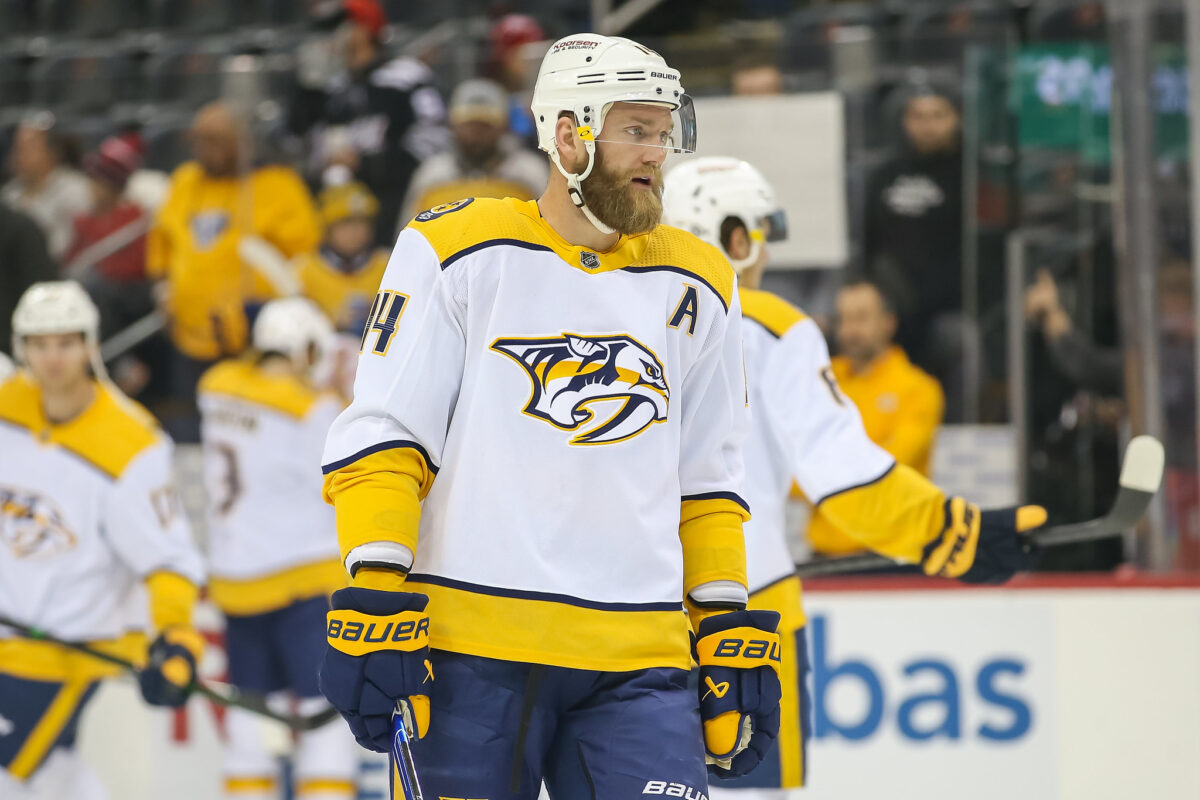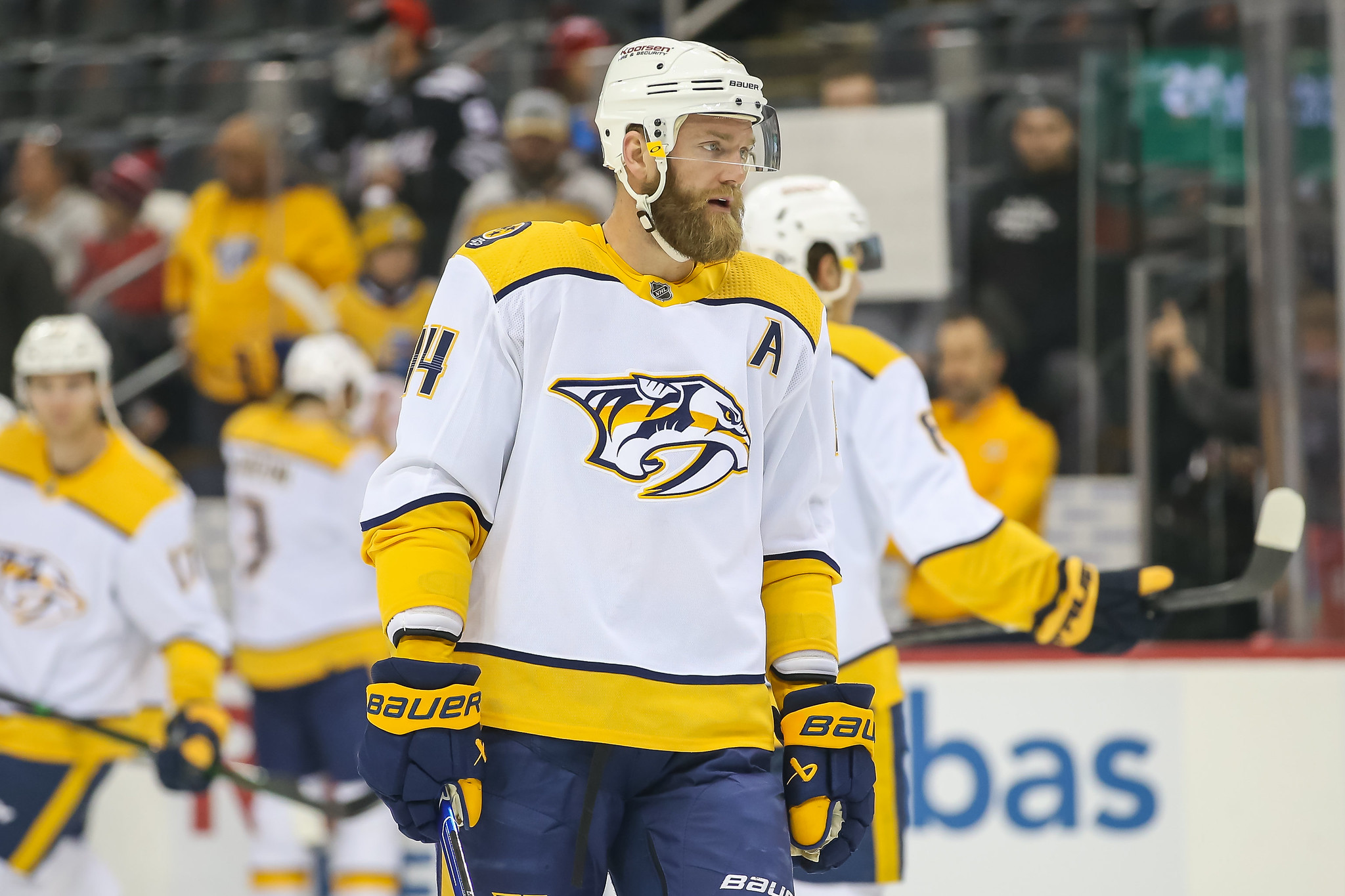 A hockey trade could happen if the Predators find someone who's interested in Ekholm now. Or perhaps they think they need to shake up the forward core. It's worth nothing that both Johansen and Duchene have no trade protection on their contracts. They can be freely traded at any point. Regardless this is a hard trade to complete at the deadline given the salary cap situation.
Hockey Purgatory is a Bad Place
This is what makes the Predators' situation difficult. Doing nothing doesn't solve their current issues. Making minor adjustments may get them to the playoffs but they aren't among the elite. And trying for a huge trade is hard to pull off with so many teams operating at or over the salary cap due to LTIR.
Ultimately, the Predators need to do something to show which direction they want to go. They can't continue consistently finishing in the middle of the pack if they hope to achieve their ultimate goal.
You Might Also Like
This deadline for the Predators must act as a first step in direction. The big stuff might come in the offseason. But it's time for them to figure out a plan and then stick to that plan. What they've tried hasn't worked.
The Predators can still make something out of this season if their stars start picking up the slack. If they don't, expect some big changes to the team in the coming months.