The Dallas Stars are ramping up for their playoff run and are looking for a top-six player to fill out their forward group. They are not going to have history repeat itself after greatly lacking depth up front all of last season and into the playoff; their season ended because the scoring was put on the back of just one line.
Though there has been a resurgence in the Stars this season, with Jamie Benn and Tyler Seguin having bounce-back seasons and some youth injected into the lineup, they are legitimate threats to win the West and don't plan on their season ending in the first round again (from 'What Happened in Round 1 of the 2022 NHL Playoffs,' The Athletic, May 16, 2022). They have a little bit of cap space to work with and will need some more if they are to add one of the biggest names available at the trade deadline. Assuming they don't go for a top dog, there are two under-the-radar top-six centers the Stars can trade for within the next month (from 'LeBrun: Inside the Stars' trade deadline strategy with GM Jim Nill,' The Athletic, Feb. 6, 2023).
---
Latest News & Highlights
---
The Stars are in need of a legitimate top-six center for their playoff run, though it doesn't necessarily have to be a center; Seguin has been better on the wing and can flip between the two positions. Right now, Radek Faksa has been moved up to the second line to center it. He's definitely not a second-line talent, and the team could either be hoping to get better depth with what they currently have. The other reason for the promotion is that they know he is one of their only options to move if they want to bring in a top-six player, and they are showcasing him with better players. Having said that, here are two dark horse trade candidates the Stars could bring in for their playoff run.
Sean Monahan
First thing first, Sean Monahan has to get healthy for the Montreal Canadiens. He has spent half of the season on the sidelines recovering from a lower-body injury. Initially injured on Dec. 5, the center's return has been pushed back more than once. He is still out of action, and the Stars would likely want to see some games from him before putting all of their trade deadline cards on him.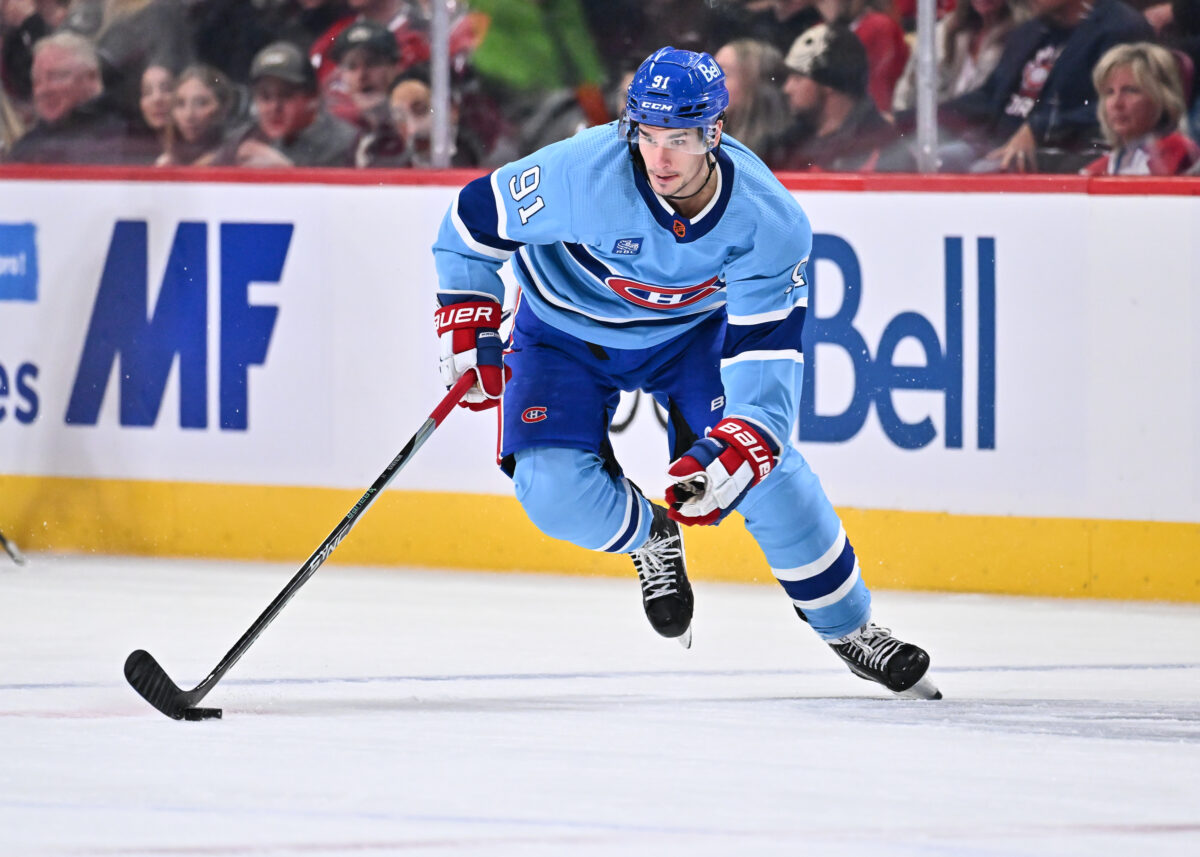 When Monahan was healthy, he was returning to form and having a nice bounce-back season for himself and the Canadiens. After taking him on for the last year of his deal to get themselves a first-round pick, they are hoping to flip him for another first-round selection at the deadline. Seeing how his health may play a factor in any potential deal, the Stars may be able to bargain that down to a second-round pick this season rather than their first for next season since it wouldn't be ideal to be without a first-round choice for the next two upcoming drafts.
You May Also Like
Monahan has a cap hit of $6 million, which could be retained at 50 percent, and is an unrestricted free agent (UFA) after the season. The cap retention would make his acquisition that much easier for the Stars. He has six goals and 17 points in 25 games serving as the Canadiens' second-line center this season, and his production would likely rise even more between two players like Mason Marchment and Seguin. Monahan's value has clearly been revealed by seeing how the Canadiens have fallen since his injury. Faksa and a second-round pick could potentially complete the deal.
Max Domi
Max Domi may be of similar value to acquire in a trade as Monahan. He has a cap of just $3 million and has been playing on the Chicago Blackhawks' top line for the majority of the season. With that role, he's having a big career resurgence after bouncing around to a couple of teams and playing in the bottom-six. He's also a UFA, making him another solid rental option.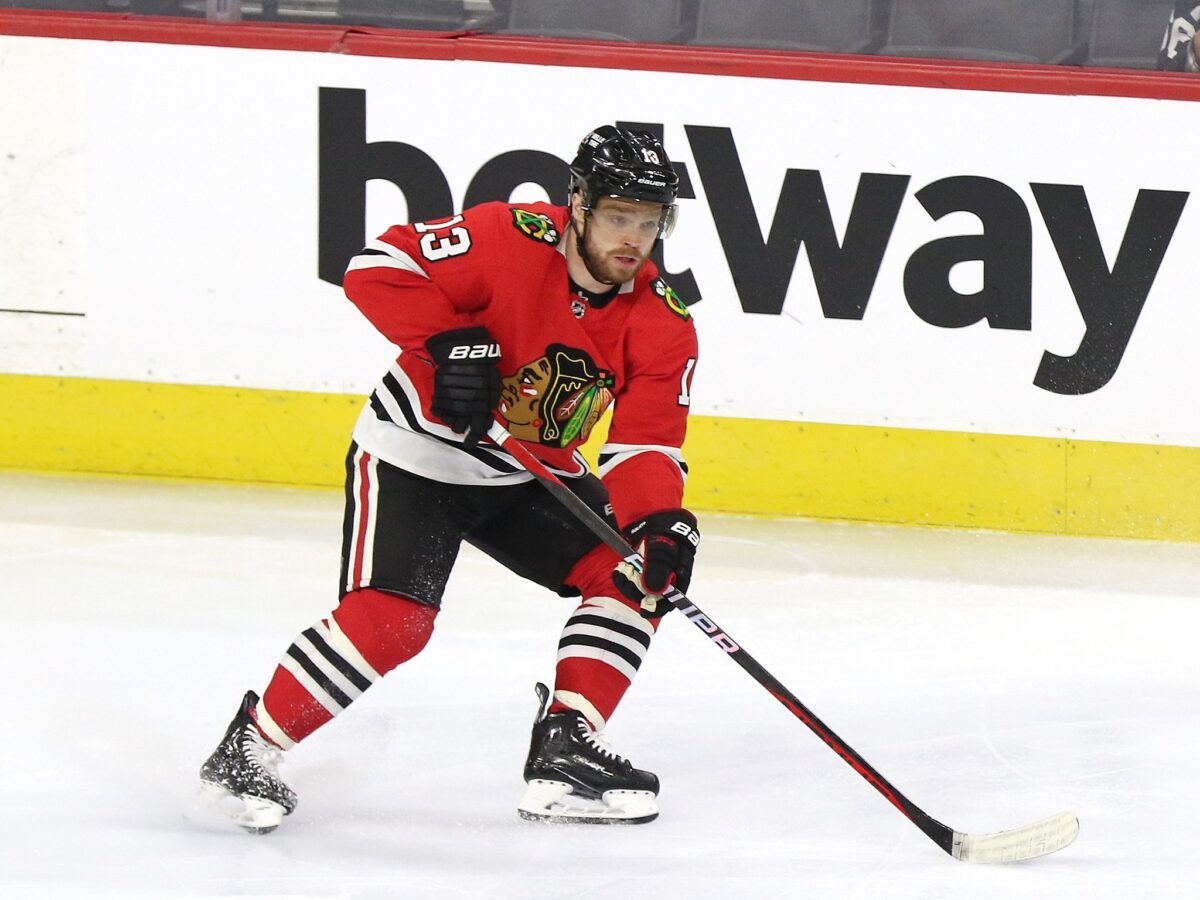 Domi is an agitator that can produce. He won't be expected to be a point-per-game player, but he proved last season with the Carolina Hurricanes that he can be an effective playoff performer in multiple regards. He leads the Blackhawks in points with 35 and is tied for the team lead in goals with 14. The Stars can definitely get away with acquiring Domi for less than a first-round pick, considering there wasn't that expectation coming into the season.
The Stars don't have to swing big to get an effective player that fits in their lineup at the trade deadline. Either of these two centers would definitely do the trick if the team wants to have the chance at saving another first-round selection. I think Domi is the better option due to his cap hit, ability to shift to the wing, and style of play. But the Stars also shouldn't also shy away from Monahan for a price lower than a first-rounder.
---
---