With the Winnipeg Jets on a break until Feb. 11, it's the perfect time to check in to see what their prospects have been up to. Earlier in the week, we checked in on the seven selections they made at the 2022 NHL Entry Draft.
Here, we'll go back a year further and visit the four selections they made at the 2021 NHL Entry Draft.
Chaz Lucius
First rounder Chaz Lucius was recently dealt a blow of bad luck. On Feb. 6, it was announced he will miss the rest of the season with a shoulder injury that required surgery. It was unfortunate timing as it came during a display of dominance in the WHL, a display that followed a stint with the Manitoba Moose and a successful 2023 World Juniors in Halifax and Moncton.
The right-shot centre, selected 18th overall, began the season by getting his first taste of professional hockey. In 12 games with the Manitoba Moose, he played a bottom-six role but recorded two goals and three assists for five points. He also missed about three weeks due to injury.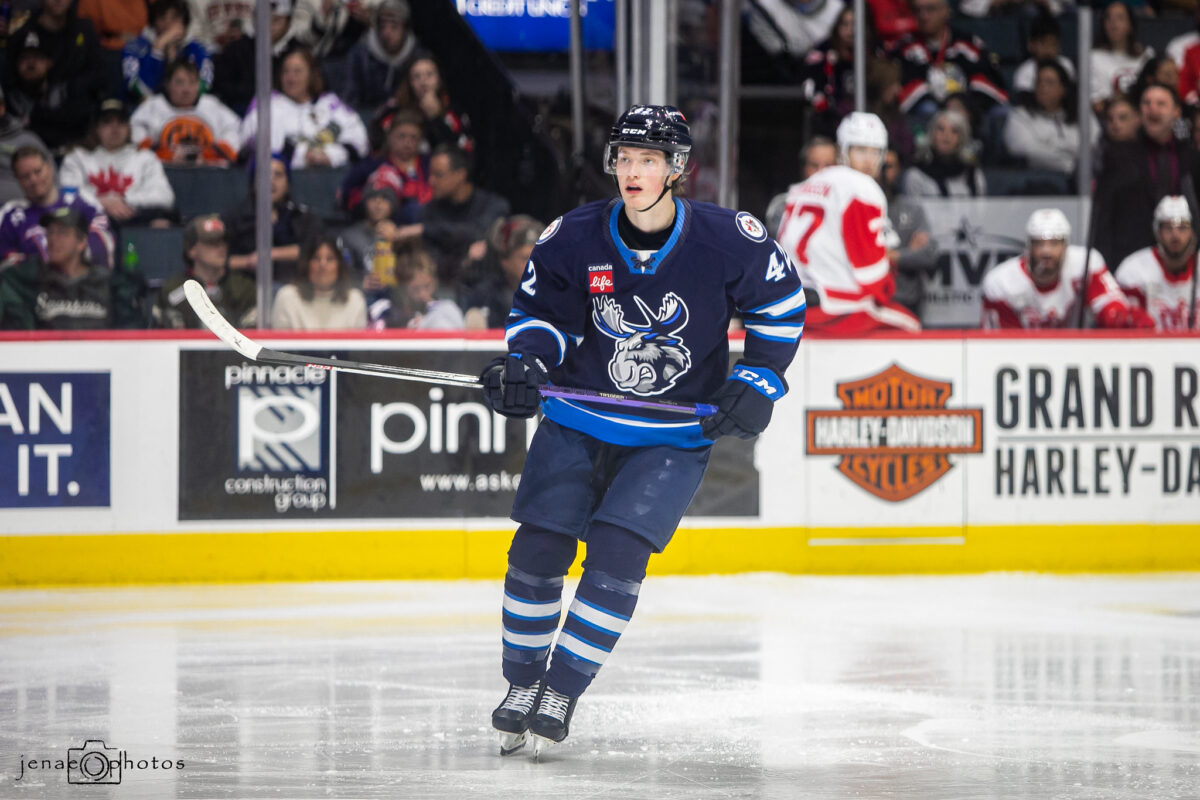 The Kansas-born product was much more prolific at the World Juniors, recording five goals and two assists in seven games for the bronze-medal winning United States squad. In the bronze-medal game — an 8-7 barnburner against Sweden — he scored a hat trick, with his third goal being the overtime game-winner.
At the World Juniors, Lucius also got some Twitter recognition for having one of many interesting and either intimidating-sounding — or frankly made-up-sounding — names on the United States roster, along with Cutter Gauthier, Rutger McGroarty (a fellow Jets' prospect,) Red Savage, and Jimmy Snuggerud.
In January, the Jets assigned Lucius to the WHL's Portland Winterhawks, who own his rights, instead of having him return to the Moose. He went from being one of the youngest players in the AHL to one of the oldest and most experienced in the WHL, and it showed. In just six games with the Winterhawks, he recorded an eye popping 15 points (five goals, 10 assists.)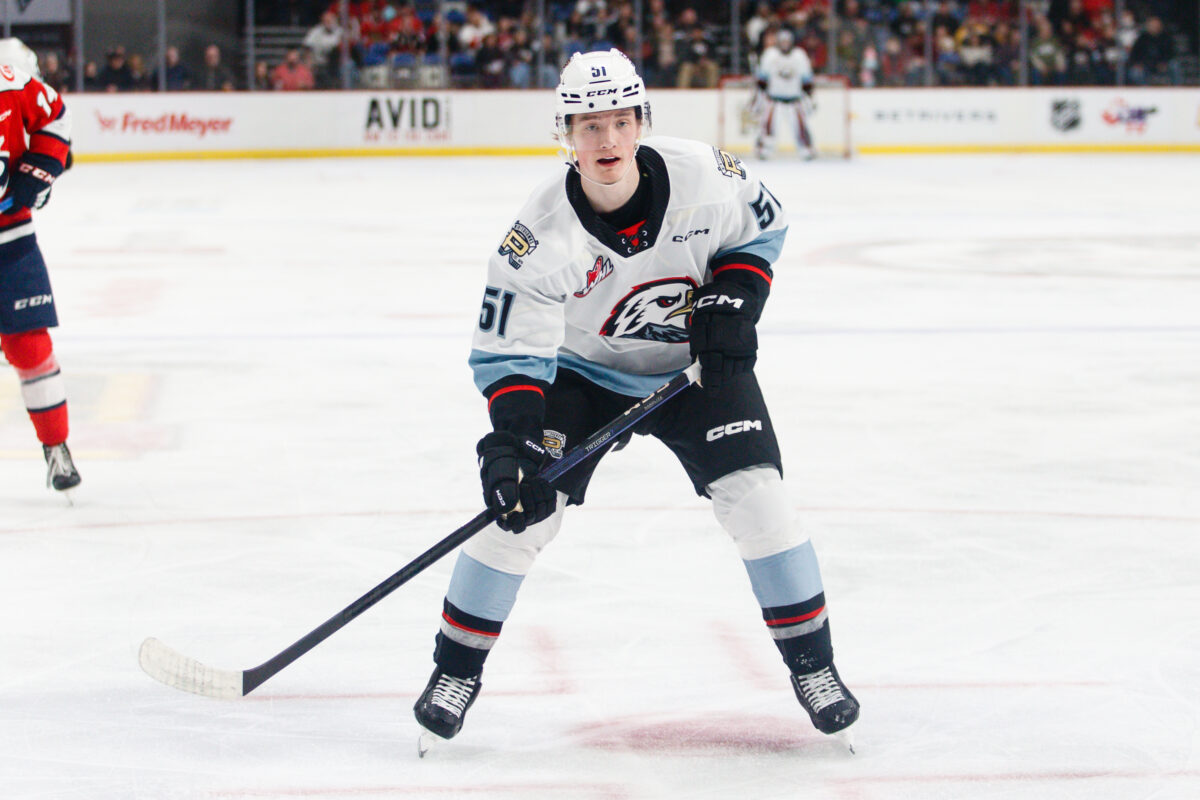 He credited his AHL stint as showing him the expectations on professional hockey players. "I think I matured a lot there being around all the guys, families, and kids and different things like that as a young 19-year-old," he said. (From 'Newest Portland Winterhawk Chaz Lucius off to strong start,' Portland Tribune, Jan. 30, 2023.)
---
Latest News & Highlights
---
Unfortunately, the shoulder injury Lucius suffered on Jan. 29 against the Spokane Chiefs required surgery and will cost him considerable and crucial development time. His focus now will turn to rehabbing and recovering in time for the 2023-24 season.
Nikita Chibrikov
Nikita Chibrikov, chosen 50th overall, has played for a trio of Russian teams at different levels this season.
The 19-year-old playmaking winger is currently with the KHL's Spartak Moskva, and has recorded one assist in 27 games. He also played nine games for MHK Sparktak Moskva (the junior affiliate,) recording five goals and nine assists.
He began the season in the VHL — which is also known as the Supreme Hockey League and is the second-highest tier of Russian professional hockey — playing 16 games for Moscow-based Khimik Voskresensk and recording three goals and seven assists.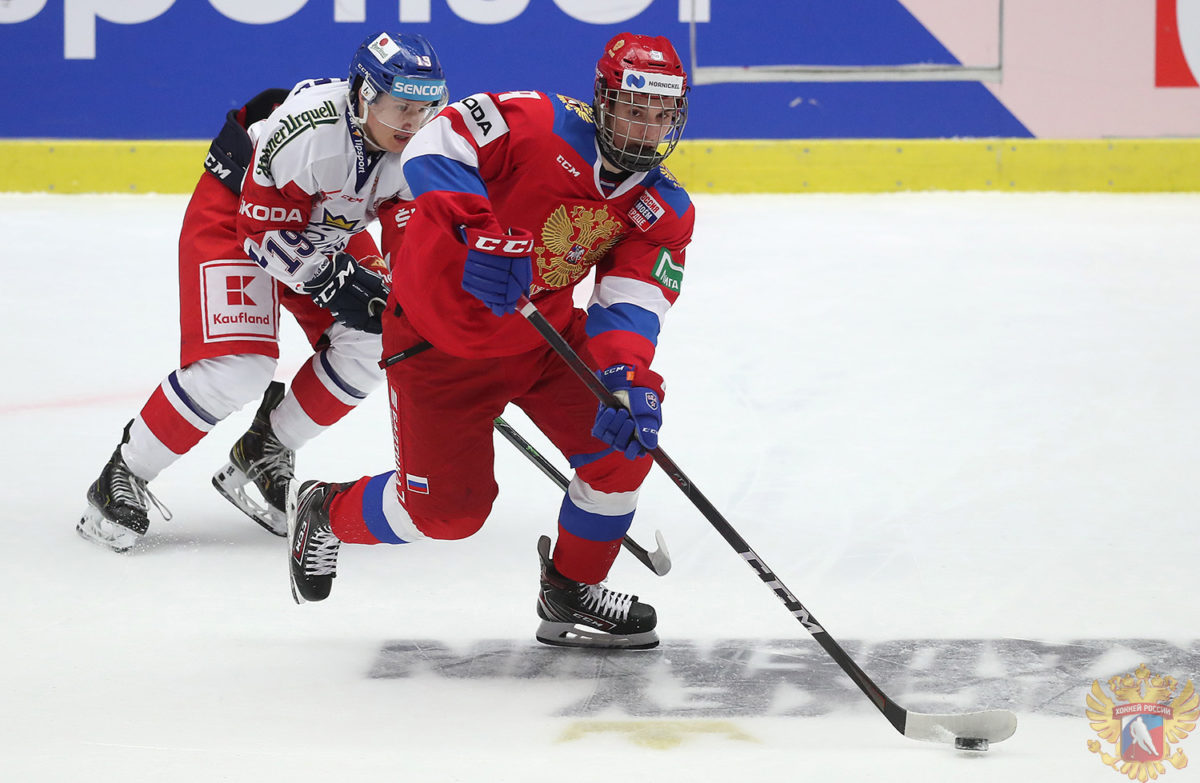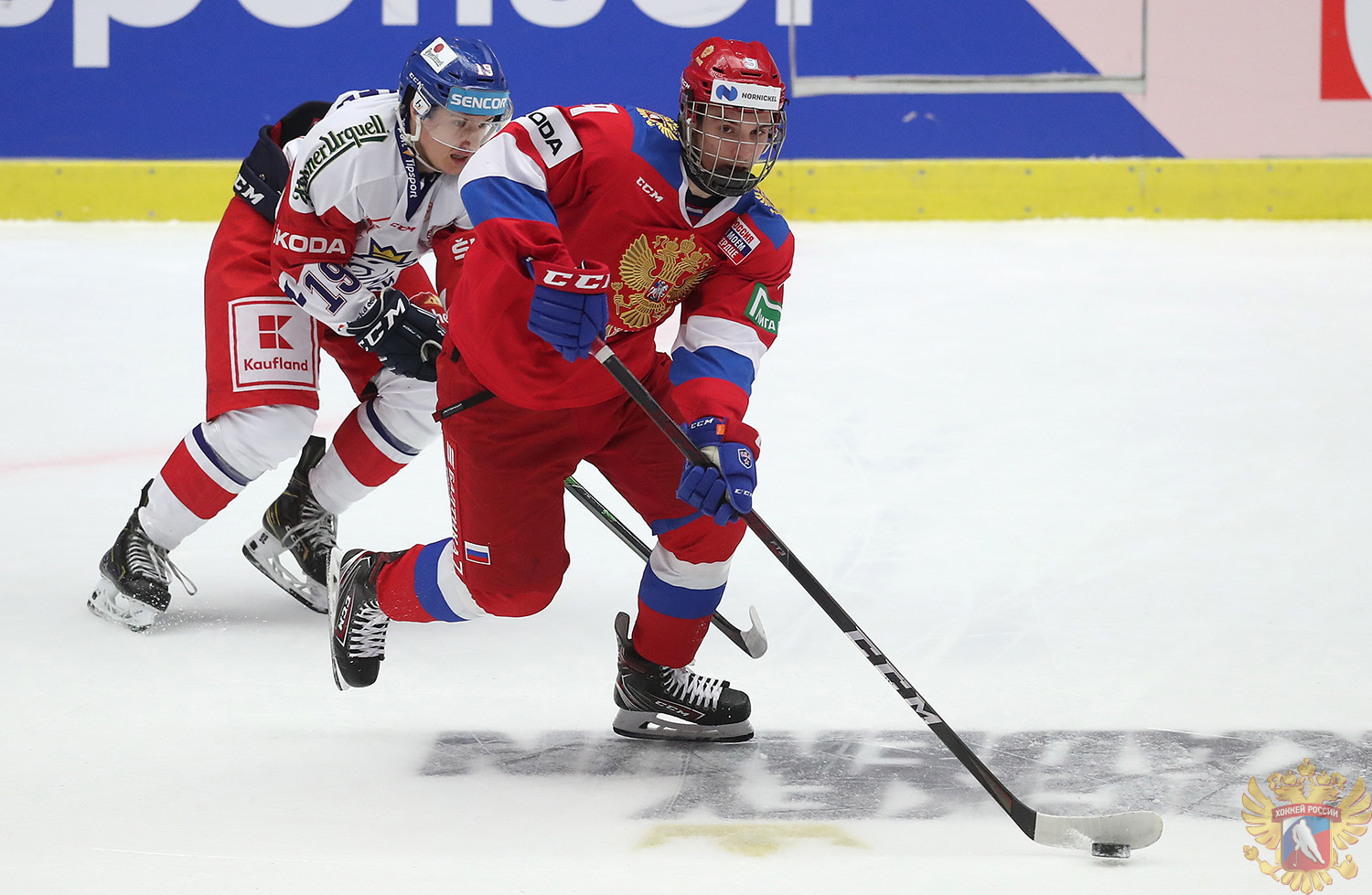 Due to the ban the IIHF imposed on Russia after Russia invaded Ukraine last February, Chibrikov was not able to play at the World Juniors as he did at the original 2022 tournament (which was canceled a few days in due to COVID-19 concerns.) He did participate in a Russian three-on-three tournament called the Channel One Cup in December, being named the "Most Extreme Player."
Dmitry Kuzmin
The Belarusian-born left-shot defenseman is racking up the points in his second season with the OHL's Flint Firebirds. Drafted 82nd overall, Kuzmin is producing at a near point-per-game clip from the back end, putting up 10 goals and 36 assists for 46 points in 50 games.
He has already surpassed his point total from last season, where he put his offensively-minded play-style on display by recording 44 points in 57 games, and 13 more in 19 playoff games. The Firebirds advanced to the Conference Finals but lost in seven games to the Windsor Spitfires.
Dmitry Rashevsky
Rashevsky is playing well in the KHL, but isn't destined to come to North America or play for the Jets organization any time soon. The 22-year-old right-winger, chosen 146th overall in the fifth round, just signed a new two-year deal with Moscow Dynamo that will keep him with the team through 2024-25.
This season, his second full campaign with the club, he is tied for the team lead in goals with 15 and is second in points with 31 in 60 games. That's a slight downturn in production as last season, he had 19 goals and 16 assists in 48 games, but good numbers for a young player in a professional league nonetheless.
There are many draft picks from Europe and Russia, especially later-round picks, who never make their way over to North America. Two past Jets' selections, the Finnish Santeri Virtanen (105th, 2017) the Russian Pavel Kraskovsky (164th, 2014) bear this example out, and Rashevsky could well follow a similar path.