The 2016-17 season has been a significantly rockier road than many expected the Nashville Predators to have coming in. An abysmal beginning to the campaign coupled with the highest player turnover in the NHL have turned the Predators into a team transitioning on the run — a league-high 37 different players have hit the ice in a saber-tooth sweater this season, with a 38th slated to play Tuesday night.
Now clasping onto the third-place position in the Central Division and holding an 8-3-1 record over their past 12 games, the team is continuing to transform their roster despite being north of the playoff line.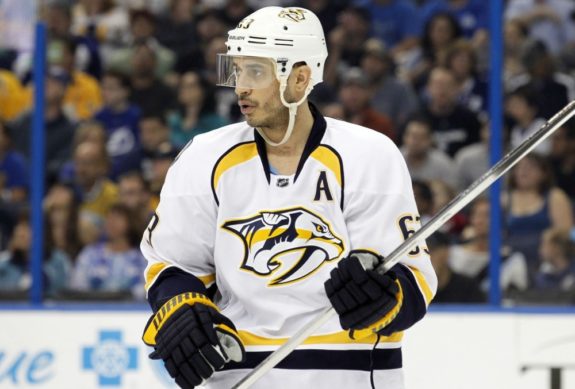 With a great part of the team's turn of fortune due to head coach Peter Laviolette's willingness to shed the weight of whatever isn't working, it came as a limited surprise when 180 lbs. of that weight belonged to veteran center Mike Ribeiro.
Life Without Ribeiro
All indications point to the Predators being just fine moving on from Ribeiro, with the team registering a 4-2-0 record without the 36-year-old center — 4-1-0 across his five healthy scratches prior to his being placed on waivers. The only losses have come at the hands of the defending champion Pittsburgh Penguins and Petr Mrazek's stonewalling of a 42 shots-on-goal effort from the Predators last Saturday night.
The former 80-point scorer still possesses a pair of deft hands, sitting second on the team in assists and fifth in total points, but they have failed to make up for a steeply declining skating ability. Starting a league-high 50.3% of his faceoffs in the offensive zone, Ribeiro was both the most sheltered skater in the NHL and consistently hampered by his transformation into a full-scale liability in the neutral zone and defensive end of the ice.
Via @adsroundtable, Mike Ribeiro's interview following his first AHL practice with the Milwaukee Admirals. https://t.co/ixaQWG2Jo2

— Adam Vingan (@AdamVingan) February 6, 2017
Ribeiro's relegation into the AHL stands out as another attempt by Laviolette to mold the lineup into a force that battles in all three zones. The process began to take shape with the addition of fourth line winger Cody McLeod on Jan. 13 and has now found itself re-orchestrating the Predators' center position.
Calle Jarnkrok
For all intents and purposes, Calle Jarnkrok serves as the automatic plug for Ribeiro's third line center role. The 25-year-old forward is aptly dubbed the Predators 'Swiss Army Knife' and is capable of filling any forward position on the roster with minimal drop-off in talent.
Jarnkrok spent a significant portion of last season on the team's first line, earning a career high 16 goals and 30 points as a left winger. His position has been less esteemed in 2016-17, but not altogether less effective. The versatile forward has managed to scrap together eight goals and eight assists while performing in primarily defensive-minded roles — bouncing around nearly every winger slot in the bottom nine and chewing up significant minutes on the Predators' eighth-ranked penalty kill.
Laviolette's decision to move Jarnkrok into the vacated third line center role further illustrates a dedication to performance in all three zones of play, and the third-year pro has rewarded the change in philosophy by averaging a point-per-game over his past five contests.
Still, the appointment of a jack-of-all-trades forward down the middle begins to make the Predators' roster look thin on scoring after top-line guy Ryan Johansen. Captain Mike Fisher, with his 30-point bounce-back season, now has a firm hold on the reigns of the second line, but the 36-year-old veteran is forever more likely to inspire respect than fear, not representing the kind of scoring threat that is likely necessary to take the Nashville Predators to the next step of postseason play.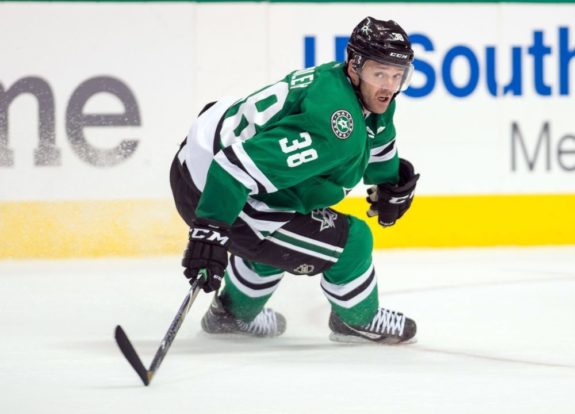 Vernon Fiddler
A long-standing Predators philosophy persists that if you can't holster a consistent scoring threat, entrench yourself in strong defensive play. This motto of Barry Trotz-era hockey in Nashville has reared its head with the acquisition of center Vernon Fiddler, a relic of Trotz-era times.
Attained from the New Jersey Devils for a fourth-round draft pick, Fiddler returns to the team he began his career with in 2002, this time expecting to center the fourth line. Flanked by fellow veteran McLeod and former first round draft pick Austin Watson, Fiddler will be counted upon to bring leadership and an agitating bite to the team's checking line.
Vernon Fiddler, back with the #Preds. pic.twitter.com/rQQSKsJPk6

— Thomas Willis (@TomAWillis) February 6, 2017
The move to bring in the 36-year-old Fiddler, who is ten years removed from his career high 32 point campaign and has managed only three points through 39 games this season, satisfies little in terms of scoring depth. Moreover, it stands as a far cry from the offensive addition many Predators fans were hoping could address the team's lack of offense down the middle, but it doesn't necessarily signal an end to the team's activity on the trade market.
Outlook at Center
General manager David Poile has become well recognized for a willingness to pull the trigger on blockbuster deals over the past two seasons (see: Seth Jones for Ryan Johansen, Shea Weber for P.K. Subban), and as seen with the Predators' strength along the blue line, Poile has always made sure that his team was insulated from whatever player was lost.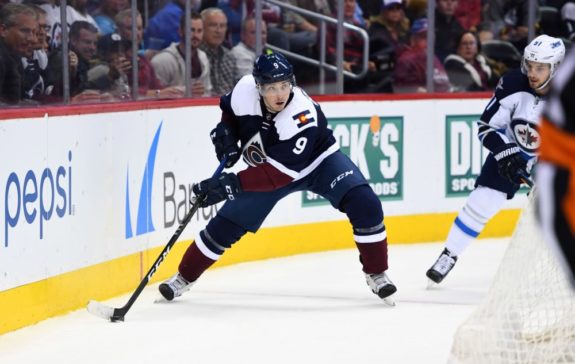 So while the addition of Fiddler may now be perceived as a grit-minded cluttering of forward depth, it could, in fact be the groundwork for the movement of larger pieces. Whether that movement involves names like Matt Duchene or Tyler Johnson remains a matter of speculation.
What the Predators have built into their current roster is a center corps composed of solid two-way skaters. Yes, there's a significant drop-off in scoring ability after the first line, but there's also a responsible defensive presence up and down the lines. It's built to support the team from the defensive zone out, anchored by the strong goaltending of Pekka Rinne and an immensely talented cast of blue liners.
The Laviolette-era has taken on a certain Trotz-ness as of late, and the results have generally been favorable. However, it's a tough ask to believe that this roster packs enough punch to deliver the franchise deeper into the postseason than it's ever been before.
All eyes are now on David Poile, and rightfully so. The team may only be a piece away from taking the next step, but the price will be steep — and there's a fine line between a blockbuster trade and a desperation move.
Chance Humphrey hails from Cincinnati, Ohio and covers the Nashville Predators for The Hockey Writers. He studies as a double major in Mass Media Communications and Creative Writing at Miami University of Ohio, and is skeptical of most intermission entertainment and those beer glasses that fill up from the bottom.