Now that the Detroit Red Wings roster is just about rounded out, Jeff Blashill and the coaching staff can start preparing their team strategies for the upcoming season. After signing Frans Nielsen and Thomas Vanek to bolster the offense following Pavel Datsyuk's departure, Detroit will need to find cohesion among their many forwards.
On defense, the Red Wings will have little turnover from a turnover-prone group. Apart from Xavier Ouellet likely replacing Kyle Quincey on the blue line and new assistant coach Doug Houda leading the group, Detroit's defensive corps will remain the same as last year.
Before getting into statistical leaders for the season, let's take a look at the likely opening night lines aiming to generate more offense this year:
Red Wings Projected Lines
LW
C

RW

Dylan Larkin

Henrik Zetterberg

Justin Abdelkader

Tomas Tatar

Frans Nielsen

Thomas Vanek

Gustav Nyquist

Riley Sheahan

Darren Helm

Drew Miller
Luke Glendening

Andreas Athanasiou

Scratches: Tomas Jurco, Steve Ott
Johan Franzen and Teemu Pulkkinen are projected to start the year on long-term injured reserve.
LD

RD

G

Danny DeKeyser

Brendan Smith

Petr Mrazek

Niklas Kronwall

Alexey Marchenko

Jimmy Howard

Jonathan Ericsson

Mike Green

Scratches: Xavier Ouellet
Given Detroit's depth up front and on the blue line, Blashill will likely shuffle the lines—or at least some of the lines—if they do not mesh. The defense, in particular, may go through a series of changes before finding chemistry. It's entirely possible that each defenseman plays 18-20 minutes each night, rather than one pair playing close to 25 minutes and another only seeing the ice for roughly 15 minutes a night.
Red Wings Statistical Leaders
Now that you've seen the projected lines, let's take a look at who will lead the team in the major statistical categories for the 2016-17 campaign.
Goals
 

Projected Leader: Tomas Tatar | LW
2015-16 Leader: Dylan Larkin | C | 23 Goals
Analysis:

After a season where Tatar was underutilized, the Slovakian forward will likely find the twine a few more times this season. He'll likely garner more time on the second line with Frans Nielsen, rather than the third unit with Riley Sheahan. And with Pavel Datsyuk no longer with the Red Wings, Tatar now owns the best shot in Hockeytown.

Projected Total: 28 Goals
Assists
 

Projected Leader: Henrik Zetterberg | C
2015-16 Leader: Henrik Zetterberg | C | 37 Assists
Analysis:

Last season, Zetterberg was not 100% after starting out on fire. He'll once again center the first line with Dylan Larkin and Justin Abdelkader. Each is expected to up their game on the top line, with Zetterberg collecting more assists distributing the puck to his speedy wingers. With a deeper forward unit, Zetterberg will be afforded the luxury of less, but more meaningful ice time next season.

Projected Total: 45 Assists
Points
 

Projected Leader: Henrik Zetterberg | C
2015-16 Leader: Henrik Zetterberg | C | 50 Points
Analysis:

Not only will Zetterberg improve on staying healthy and collect more assists, he'll also lead the team in points once again. As Detroit's captain, Zetterberg will need to step up in the absence of Datsyuk and guide the young Red Wings. If Zetterberg can avoid the last year's late season slump, he'll easily top his 2015-16 points total.

Projected Total: 65 Points
Penalty Minutes
 

Projected Leader: Justin Abdelkader | RW
2015-16 Leader: Justin Abdelkader | RW | 120 PIMs
Analysis:

One thing is for sure: the Red Wings do not have a lot of physical players. Apart from Abdelkader, only Brendan Smith and Jonathan Ericsson are actually capable of putting up significant penalty minutes over the course of the season. And since Smith and Ericsson combined for two penalty minutes less than Abdelkader's individual total, the Michigan-native is the easy choice to repeat as the Red Wings' PIMs champion.

Projected Total: 88 PIMs
Defensive Points
 

Projected Leader: Niklas Kronwall | D
2015-16 Leader: Mike Green | D | 23 Goals
Analysis:

Though Mike Green led Detroit's blueliners in points, Kronwall will regain his title as defensive scoring leader. Detroit's alternate captain played most of the 2015-16 campaign on a bad knee and, according to reports out of Sweden, he is back to 100% following a strict offseason training regimen. Look for more power play production out of #55 in 2016-17.

Projected Total: 11 Goals – 37 Assists – 48 Points
Other Projected Leaders
Hits: Abdelkader (195)
Power Play Goals: Tatar (12)
Shorthanded Goals: Darren Helm (3)
Game-Winning Goals: Dylan Larkin (9)
Wins: Petr Mrazek (29)
Shutouts: Mrazek (6)
Think the projected lines should be shuffled? Or other players will lead the Red Wings in the mentioned statistical categories? Comment below to share your thoughts.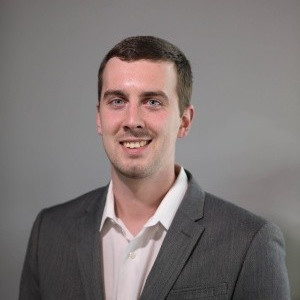 Tony Wolak is based in the Washington D.C. area and covers the Detroit Red Wings for THW. As a former junior and college hockey player, Tony has a unique perspective on Red Wings topics.