Now that August has rolled around, Detroit Red Wings hockey is in the near future. You can officially say training camp is next month. Red Wings prospects and players will soon gather in Traverse City to open the season.
Preparing for the 2016-17 campaign has kept Red Wings general manager Ken Holland busy this summer—though many fans wish the Red Wings made a few more moves, particularly for a top defenseman.
Let's take a look at what Holland has accomplished so far:
Red Wings Summer Moves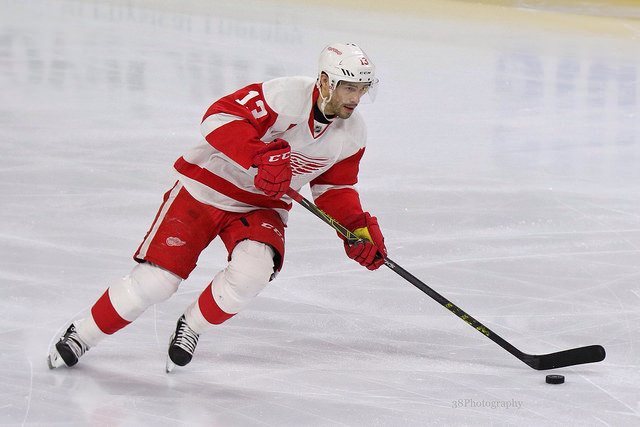 Since the season ended, Holland and the Red Wings management team have made a multitude of transactions in hopes that Detroit will improve on a shaky 2015-16 season.
In all, the Red Wings acquired two players, signed six unrestricted free agents, re-signed eight players, drafted seven players, and hired three coaches this offseason.
What Next?
First and foremost, the Red Wings still have two restricted free agents to sign—defenseman Ryan Sproul and center Louis-Marc Aubry. Both will require waivers to be assigned to Grand Rapids if they do not make the Red Wings next season, which is likely in both cases.
As for the NHL roster, fans and Red Wings journalists have been quite critical of how the team is looking heading into the new season. In a scientific Twitter poll conducted by @THW_RedWings, fans voiced their displeasure:
How do you feel about the Red Wings' roster right now?

— Detroit Red Wings (@THW_RedWings) July 28, 2016
If you cannot view the poll, click here.
As the poll above shows, 62% of Twitter voters cast disapproving emoji votes. The chief complaints have been the Red Wings' inability to acquire a top-pairing defenseman, add size up front, or give prospects an opportunity to prove themselves, rather than sign bottom-six players.
Though there is still time to swing a deal for a top-pairing defenseman, it's unlikely Holland makes a move prior to training camp. Since he took over as the Red Wings' GM, the only major trade Holland has made in August or September was to ship goaltender Mike Vernon to San Jose in exchange for two second round picks back in 1997. So while a trade is unlikely, the Red Wings are in unfamiliar territory this offseason.
[Coming Tuesday: THW's The Grind Line discusses potential trades for a defenseman.]
Final Word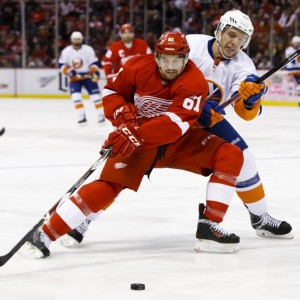 If Detroit were to make a trade, they'd need to send a comparable cap hit back in exchange for a defenseman. Top forwards Tomas Tatar and Gustav Nyquist represent value and a decent cap hit, but the Red Wings are likely to keep their budding forwards. To many fans' dismay, Detroit will likely start the year with DeKeyser, Marchenko, Niklas Kronwall, Jonathan Ericsson, Brendan Smith, Mike Green, and Xavier Ouellet on the blue line.