Two leagues known for producing National Hockey League prospects, the American Hockey League (AHL) and the Hockey East conference of the NCAA, made announcements regarding the 2020-21 season. While nothing has been set in stone, the groundwork has been laid for a return to the ice.
AHL Sets New Start Date
AHL President and CEO Scott Howson finally had some good news to announce on Thursday. He released the league's preliminary plan to start the upcoming 2020-21 season on Dec. 4, 2020. The plan was approved by the league's Board of Governors during its Annual Meeting, which was held via a teleconference this year.
There were no details released about how many games would be played or any type of schedule. The COVID-19 pandemic is still a fluid situation, so it is still far too early to have a concrete schedule.
Per the league:
At the recommendation of the AHL's Return to Play Task Force, the Board of Governors has approved moving the anticipated start of the 2020-21 regular season to December 4, 2020, due to the ongoing COVID-19 public health crisis. The AHL will continue to work with its member clubs to monitor developments and local guidelines in all 31 league cities.

Further details regarding the 2020-21 American Hockey League schedule are still to be determined.
The AHL has 31 teams between both the United States and Canada. With the United States having different health and travel guidelines depending on which state you are in, putting together a schedule is a very difficult task.
Hockey East Intends to Play
Earlier this week, the Hockey East Association, one of the top conferences in the NCAA, also announced that it intends to play its 2020-21 season in both the men's and women's leagues. Unlike the AHL, they did not give a potential starting day. Details about a starting date and schedules will be released in the near future.
In addition, the league stated that the health and safety of all those involved is the top priority.
Hockey East and its member institutions have been facing uncertain and unprecedented times and anticipate further challenges as the 2020-21 season approaches. Ensuring the health, safety, and physical and mental well-being of our student-athletes, coaches, on-ice officials, league staff, and school administrators has been and will continue to be the league's top priority. Ultimately, Hockey East is committed to providing the best experience possible for its student-athletes.
Hockey has 11 teams in its men's league and 10 on the women's side. The schools are all located in the northeast of the United States and are all relatively close to each other. This will make it easier to travel and maintain player safety.
Prospect of the Day – Dylan Peterson
We are going to stay in Hockey East by taking a look at Peterson, an 18-year-old center out of Roseville, CA. He had eight goals and 25 points in 45 games for the United States National Under-18 team this past season. He did pretty well in United States Hockey League (USHL), with four goals and 11 points in 19 games.
Related – THW's 2020 NHL Draft Guide
Peterson's stock fell a bit during the course of the 2019-20 season as his offensive production did not take a jump that many had hoped for. However, he still has the size (6-foot-4, 192 pounds) and skill set that have NHL scouts keeping tabs on him.
Heading into the 2020 NHL Entry Draft, Peterson is ranked 43rd North American Skater by NHL Central Scouting and THW's Larry Fisher has him ranked 105th among all forwards. Experts have him going anywhere between the third and fifth rounds.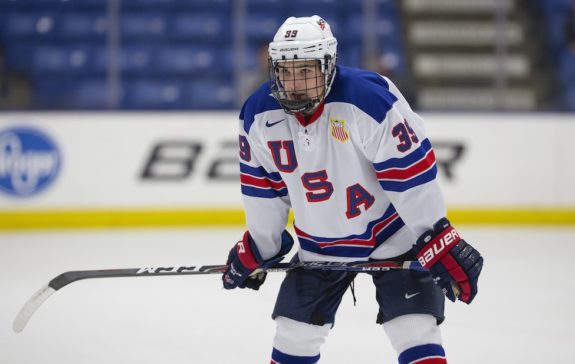 Our own Matthew Zator feels that he could be a very effective player if everything goes right for him.
If all goes well, Peterson could become an elite power forward in the NHL. Though he is going to have to work on his consistency and finish to get there. At the very least he will be an effective bottom-six forward that can provide some occasional offense.
Peterson is going to get some chances at the professional level because of his size and his defensive play. Those are two things that will keep you in the NHL for a long time. He has a good shot, but the inconsistency of his production is a major concern. He also needs to improve on his skating if he wants to play at a higher level.
Whichever team selects Peterson knows they will have to invest some time in his development. He will be heading to Boston University, in Hockey East, to play for an elite college program. This will be a big jump in competition for him, whenever the 2020-21 season begins, so it will be interesting to see how he adjusts.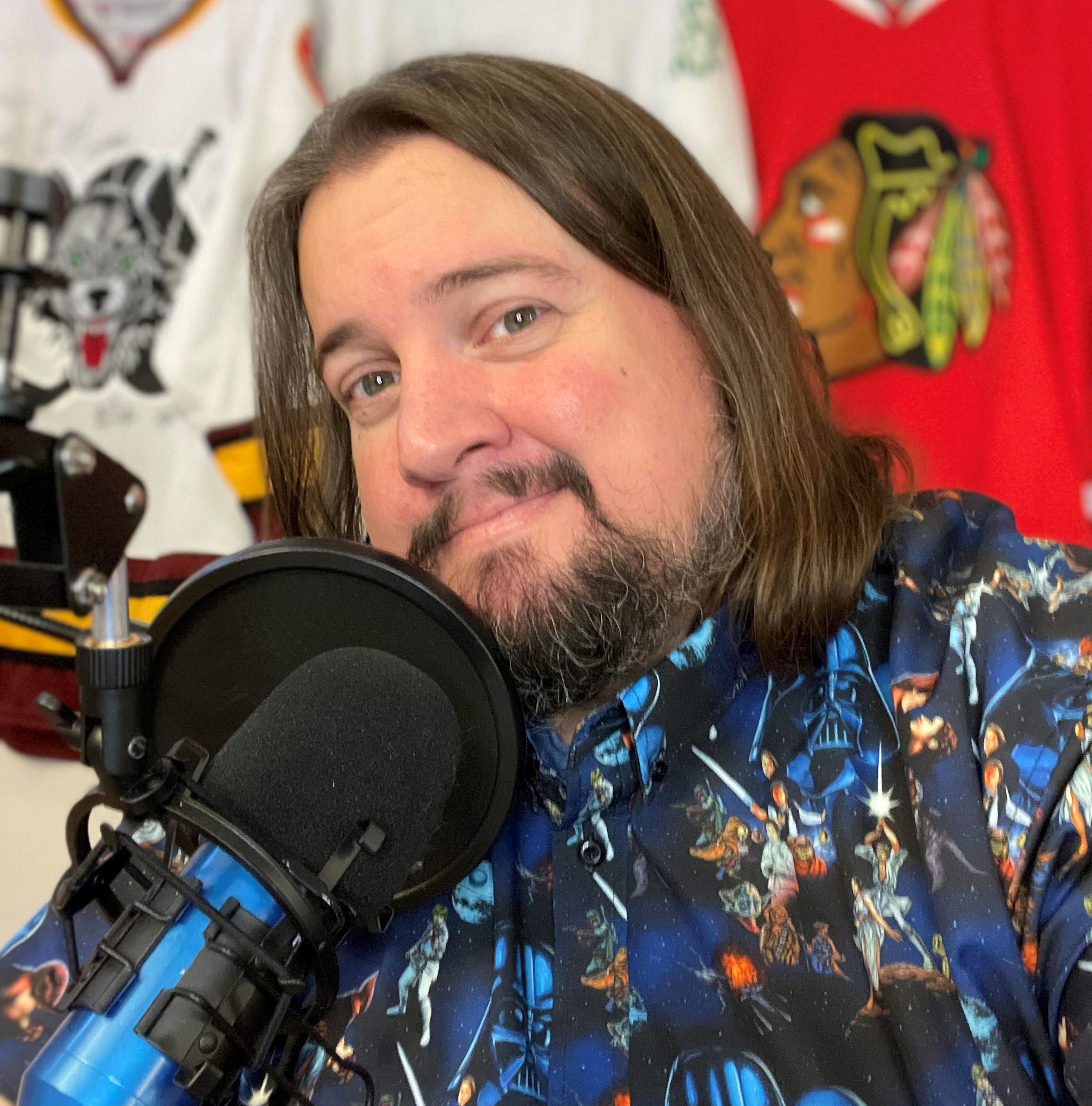 Greg Boysen has been writing about the Chicago Blackhawks since 2010 and has been a site manager for both FanSided and SB Nation. He has been published in The Hockey News and was fully credentialed for the 2013 Stanley Cup Final. Among his various roles with The Hockey Writers are covering the Blackhawks, the AHL, writing the daily "Today in Hockey History" column, serving as a copy editor, and appearing and hosting multiple YouTube shows, including Blackhawks Banter. He is credentialed with the Chicago Wolves, Rockford IceHogs, and Milwaukee Admirals, while also being a regional scout for the NAHL. And, just because his plate isn't full enough, Greg hosts trivia in the Chicago area two nights a week. For interview requests or to provide topic suggestions, follow Greg on Twitter and reach out.