On a typical home opener for the Montreal Canadiens, the Bell Centre was loud, full of energy, and of course, sold out. Simply put, selling out home games is something that the Canadiens do not have to worry about. Existing since the year 1909, the Montreal Canadiens have a developed fan base that spans across the world. In the city of Montreal, this hockey team is the heart and soul. Packing 21,287 fans into the Bell Centre for 41 regular season home games each year is peanuts. Playoffs? Good luck even getting a ticket. The Canadiens recently held a sellout streak at the Bell Centre (regular season + playoffs inclusive) of 422 consecutive home games. The Canadiens chose to end this streak last season[at the time of writing] by paying forward a truly beautiful tribute the Beliveau family, due to the passing of the great Jean Beliveau.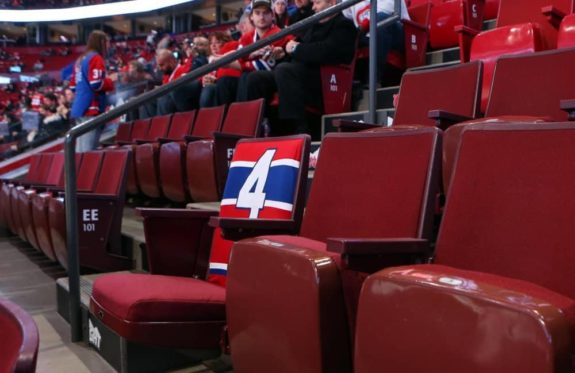 Bell Center Attendence
The Bell Centre, located in downtown Montreal, opened its doors in March of 1996. With a capacity of 21,287 for hockey games, the Bell Centre holds the largest crowd of any NHL arena. It is one of only two NHL arenas able to host a crowd of over 20,000 people for hockey games (without standing room)- the other, being the Joe Louis Arena in Detroit. Even with this large building capacity, the Habs attendance has never had an issue, selling out home games constantly. The honest truth is, most NHL teams are doing well with regards to home attendance. In the 2014-2015 season, 13 of 30 teams in the league played all 41 of their home games to 100% arena capacity. Furthermore, 24 out of 30 NHL teams played all 41 of their home games to an average capacity of 93.5% or higher. For the most part, the league is healthy. And yes, winning has a lot to do with pulling in high attendance numbers, but so does being around for over a century.
Many other teams in the league simply do not have the international presence that the Montreal Canadiens, or other Original Six teams for that matter, have. With that being said, there is something truly special about the fan base in Montreal. It takes an immense level of passion and dedication to support your team for as long as the city of Montreal has. By no means, have the Canadiens been bottom dwellers over the last two decades, but they also haven't won a Stanley Cup in 22 years. In fact, the Canadiens have not made it to the Stanley Cup Finals since their last Championship 22 years ago.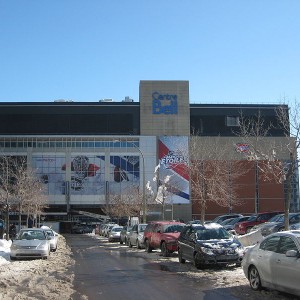 Consistency Throughout
In 2011-2012, the team finished dead last in the Eastern Conference with 31 wins- only the Columbus Blue Jackets won less games that year (29). Montreal still sold out every single home game that season. After a season like this, it wouldn't be too hard to understand why fans may hesitate before dishing out their money to attend home games the year after. This was not the case, as the Canadiens sold out every game at the Bell Centre in 2012-2013 as well. Was a lockout shortened season a stimulant for hockey-hungry fans to get out to the arena and watch some games? Sure. Would the Canadiens have sold out every game in 2012-2013 even if it weren't a shortened season? Probably.
Here are a few attendance tidbits from around the National Hockey League:
The New Jersey Devils just hosted a home crowd of 11,000 on a Tuesday night against Nashville:
I feel bad for the 11,117 (or whatever the real number is) that showed up tonight. It has not been an entertaining game.

— Tom Gulitti (@TomGulittiNHL) October 14, 2015
Note, 11,000 was the announced attendance in the building. The real number could have been anywhere from 5,000 to 10,000. For the sake of putting things into perspective, the Devils are a storied franchise and have been operating out of New Jersey since the year 1982. Winners of three Stanley Cups, the Devils play their home games at the Prudential Center, which holds a capacity of over 17,625.
The New York Islanders have been around since 1972 and are winners of 4 Stanley Cups. Playing at Nassau Coliseum until this year, the Islanders were only able to pull in an average home attendance of 15,334 last season in a building that holds over 16,000.
Tonight's PNC Arena attendance is a palindrome. 10,901. So, there's that. #Canes

— Adam Gold (@AGoldFan) October 14, 2015
The Carolina Hurricanes have often been associated with struggling attendance numbers. On Tuesday night, the Canes announced an attendance of 10,901. PNC Arena holds 18,680. Once again, it would be interesting to know what the real number was.
The truth is, the NHL is a healthy league for the most part. Teams in struggling markets sometimes struggle with attendance. The same goes for the other major North American sports leagues. "Struggle" may be a little harsh, even. In reality, these teams, for the most part, are doing fine. Head over to the Prudential Center on a Saturday night and you will experience entirely different circumstances than if you were to go to a Devils' game on a Tuesday night against Nashville. But, this is what makes the Montreal Canadiens' home attendance numbers so impressive.
It can be difficult to attract 20,000 people to an arena to watch hockey on a weeknight. In Montreal, it is an expectation, which has held true for years, that there will be a sold out crowd of over 21,000 people in their seats to watch the Canadiens play hockey at every single home game. It does not matter what day of the week it is. It does not matter what time of day it is. The Montreal Canadiens possess one of the most, if not the most, passionate fan base in all of sports. With 7,745 people currently on the waiting list to become Montreal Canadiens season ticket holders, it is probably safe to say that Montreal will remain in the upper echelon of NHL attendance for many, many years to come.