It's usually never a bad thing when you are an up and coming hockey player and you have the same last name as a former or current player. Our interest is immediately captured and the next question we ask will be 'is he related to so-and-so?' Check, and check for prospect John Quenneville of the New Jersey Devils, who drafted him with the final pick of the first round in the 2014 NHL Draft.
The 19-year-old Quenneville is a second cousin of Joel Quenneville who just coached the Chicago Blackhawks to their (and his) third Stanley Cup in six seasons. Coach Q was on the first ever New Jersey Devils team in 1982-83 after the team relocated from Colorado and put up 17 points (5g-12a) in 74 games; after the season in the summer he was traded to Calgary for a future franchise captain — Mel Bridgman.
Kid Q signed a three-year entry-level contract with the Devils on July 13 and will either be back in the WHL (likely) with the Brandon Wheat Kings or he will win himself a spot on New Jersey's opening night roster; he will be eligible to play in Albany (AHL) once his season ends with Brandon. In what could be his final season of Junior hockey, Quenneville put up 47 points (17g-30a) in 57 games with the Wheat Kings and more importantly added 19 points (10g-9a) in 19 playoff games.
After day three of the Devils development camp The Hockey Writers spoke with John Quenneville about draft day memories, another relative with (current) NHL ties and what he will be doing between the end of camp and the start of NHL training camp in September.
The Hockey Writers: What are your memories from the 2014 NHL Draft?
John Quenneville: It was an exciting day for sure. I remember being really nervous and not knowing what to expect. I had my whole family there in Philly with me; that first day just kept getting longer and longer and longer. But it was a tremendous experience, and it was cool seeing all the different guys getting drafted; I knew a bunch of the guys too. Finally the Devils called my name and I just got this amazing feeling of happiness; I'll never forget that day for sure.
Kid Q talks to the media after signing an entry level deal with New Jersey:
THW: Were you expecting to be a first round pick?
JQ: It seemed that most people thought I was going to be (drafted) between 25 and 35, in that range; so I kind of had an idea or where I figured I would go. When the last five or six picks came around in the first round I really started paying attention and was on the edge of my seat. I'm really thankful the Devils selected me at 30.
THW: Your last name is pretty famous, we're sure you're asked this a lot, so let's get it out of the way for our audience: how close are you with former Devils player & current Chicago Blackhawks coach Joel Quenneville who is your second cousin?
JQ: I don't know, I guess fairly close. I talked to him a bit at the draft after I was drafted. It's pretty cool, he's had an amazing career — playing and coaching — it's cool to share the same last name.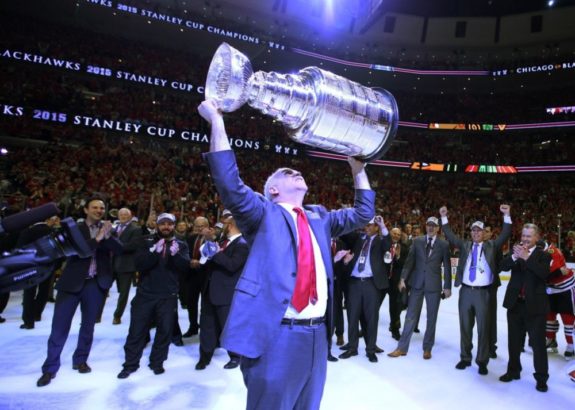 THW: Has he invited you to any of his three Stanley Cup parties over the last six years?
JQ: My dad went to one of them (smiles), but I'm usually pretty busy during the summer with training and stuff like that.
Some photos from the Red White scrimmage today. @jaquinder88 ready to take a shot during warm ups pic.twitter.com/4KQ4nq1KDI

— amayzingamanda (@amayzingamanda) July 19, 2015
THW: What's something that you feel you need to work on before you come back to New Jersey for training camp in September?
JQ: Just to continue to get bigger and stronger I think. The NHL is a man's game, you have to continue to work off the ice and get bigger, stronger; then take that on to the ice and work on my skating, continue to work on my skills. I think those are the things I'll be working on most.
https://twitter.com/DRdiabloTHW/status/614511396257185792/photo/1
THW: We did a little homework on you, is it true that New York Islanders defenseman Johnny Boychuk is your uncle (by marriage)?
JQ: Yes, I train with Johnny in the summers in Edmonton and I get to chat with him for a little bit. He's an awesome guy and an awesome player — he was huge for the Islanders (this past season). He's a good guy that I enjoy spending time with.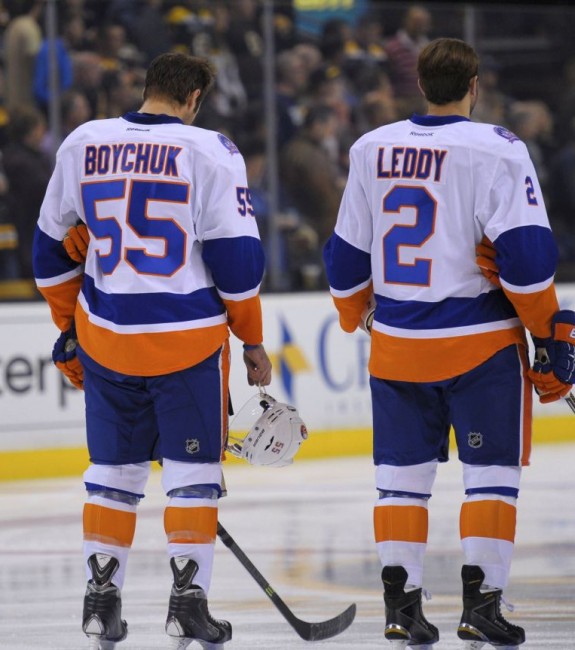 THW: A friend of ours is Draven Arnott, son of the retired ex-Devil Jason Arnott; he said he knows and played on teams with you when you were younger, but wasn't sure if you'd remember him.
JQ: Oh yeah I remember him, he was the goalie on our team (smiles) we played peewee together. He's a nice kid.
Dan Rice can be reached via Twitter: @DRdiabloTHW or via Email: drdiablo321@yahoo.com