Every team goes into a new season with players who have something to prove and the Montreal Canadiens are no exception. The Habs have been incorporating a lot more youth into the roster as they traded Brandon Prust, bought out PA Parenteau and let veterans Sergei Gonchar, Mike Weaver and Manny Malhotra walk as free agents. As a result, there are a lot of young faces on the Habs who are in different situations so far in their NHL careers. Some face high expectations to become prominent NHL players while others are looking to show they belong in the NHL. There are five players in particular who will be looking to establish themselves and live up to expectations.
The Top 5 Montreal Canadiens
5. Nathan Beaulieu
Beaulieu earned himself a 2-year $2 million dollar deal after finally becoming a full time NHLer by playing 64 games. The most important part of the deal is that it is one-way, meaning that Montreal Canadiens' management is trusting that Beaulieu is ready to be a contributor at the NHL level full time. Beaulieu has excellent skating ability and vision but needs to bulk up and continue to work on staying focused during games.
Head coach Michel Therrien is prone to benching rookies after one mistake so for Beaulieu to progress, Therrien has to be more patient with him. Young defencemen make mistakes but there is no reason why Beaulieu should be benched while a veteran like Alexei Emelin continues to make errors and still receive ice time.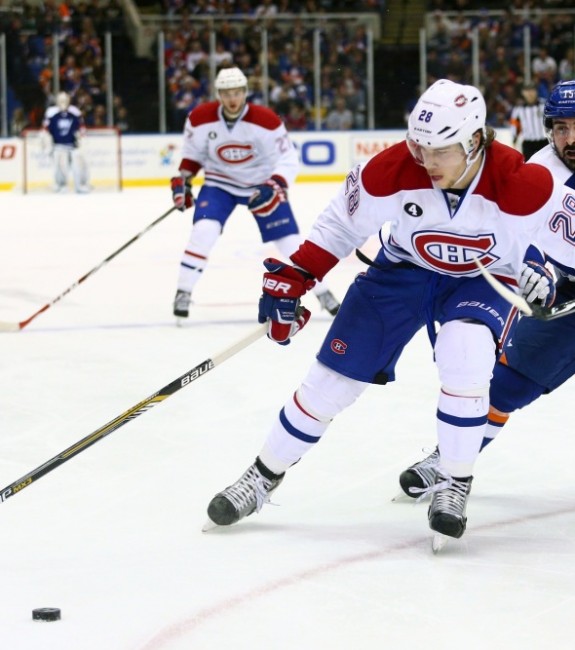 4. Devante Smith-Pelly
Montreal Canadiens fans were perplexed to see the skilled Jiri Sekac traded away in exchange for a grinder in Smith-Pelly. The confusion over the trade continued as Smith-Pelly did not make much of an impact offensively and was invisible for a good portion of the games he played in. When Smith-Pelly is on his game, he can be a physical presence and chip in the odd goal.
His inconsistency prevents him from being a better player and going into the last year of his contract, he has to prove he can be a consistent NHL player or he'll be easily replaced by an upcoming youngster. Smith-Pelly has the skill set that teams value, but many never glue it all together.
3. Jarred Tinordi
With a one year, two-way contract, this is Tinordi's last chance to make the Montreal Canadiens for good.  At 6′ 6″, Tinordi isn't overly physical and nasty as he relies on smarts and positioning rather than brute force. He skates pretty well for his size and the hope is he can be a faster version of Hal Gill, who was a big defenceman who relied on his size and positioning during his career rather than pure nastiness.
Tinordi has never been a point producer, even at the junior level and to no surprise, he hasn't put up much in the way of numbers in the AHL or during his short stints in the NHL. Tinordi has struggled with the NHL pace as he can go from confident to timid in a span of one shift. The Montreal Canadiens have a logjam of NHL defenceman with P.K. Subban, Andrei Markov, Jeff Petry, Nathan Beaulieu, Tom Gilbert, Alexei Emelin and Greg Pateryn all on one-way deals and Mark Barberio on a two-way deal.
Tinordi can't be sent down without waivers and some team will likely pick him up as a project as his size and skating ability don't come along every day. However, Tinordi is quickly trending towards being considered a bust unless he impresses this season.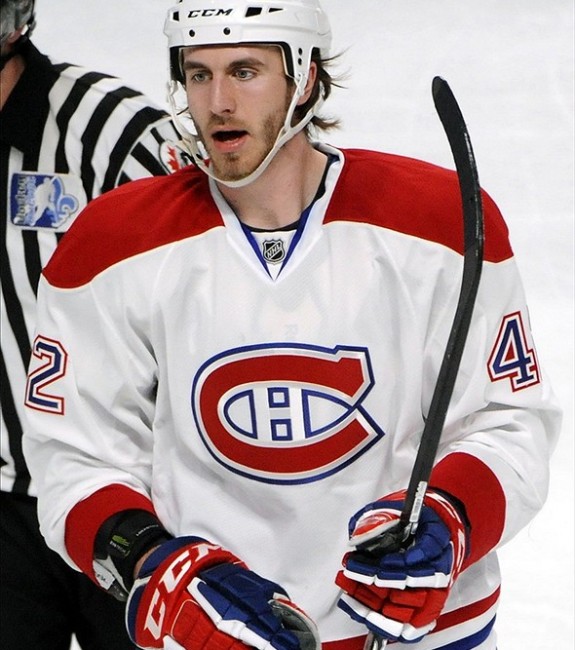 2. Zack Kassian
The Montreal Canadiens are already Kassian's third NHL team in his career and he is only 24. Kassian has been frustrating and inconsistent over the course of his career. It seems like Kassian has had trouble establishing what kind of player he needs to be at the NHL level. It appeared his previous teams wanted him to be a big grinder while Kassian sees himself as a skilled player. In reality, Kassian is probably somewhere in between.
Kassian has the rare combination of size, skill and speed but he hasn't shown enough consistency to be a top six player. He can stand to use his size more effectively to create chances. Perhaps he can find himself becoming someone like Dale Weise, who was miscast in New York and Vancouver before carving out a niche for himself with the Montreal Canadiens as a player who can play up and down the lineup, put up some numbers and be an energy player too. Kassian has upside but is dangerously close to being another player who couldn't take advantage of his gifts.
1. Alex Galchenyuk
Still without a contract as a RFA, there is a slim chance Galchenyuk goes unsigned or gets traded. He is coming off his entry level contract and is expected to take a big step forward in his fourth season. He had 46 points in 80 games last season and the debate still exists over whether he is a centre or a winger. Galchenyuk's talents are better suited to the centre ice position but the expectation is that he becomes a point producer for the Montreal Canadiens as soon as possible.
He is the highest scoring forward from his draft year so far but Galchenyuk has much more to give. It's time the coaching staff stopped treating Galchenyuk with kid gloves and give him more opportunities to help him become the premier scoring threat the team needs alongside Max Pacioretty. More time at even strength would be a start but more time on the power play could benefit the whole team.
Montreal's power play was inexplicably bad last season as the team more or less relied on Subban's one timer from the point to score. Taking David Desharnais, who is given generous amounts of power play time despite mediocre results, off the first unit and replacing him with Galchenyuk would be worth trying. Galchenyuk's combination of playmaking ability and sick hands could be an asset with the man advantage as he would have more time and space to utilize his gifts.
He needs to bulk up more and while he has good straight line speed, his first three steps could use some work. Galchenyuk needs to step up his game as he hesitates to shoot the puck despite possessing a good shot and it feels like he has an extra gear to him but needs to use it more while playing. His confidence was shot after the end of last season but it should be motivation for him to come into this season better than ever.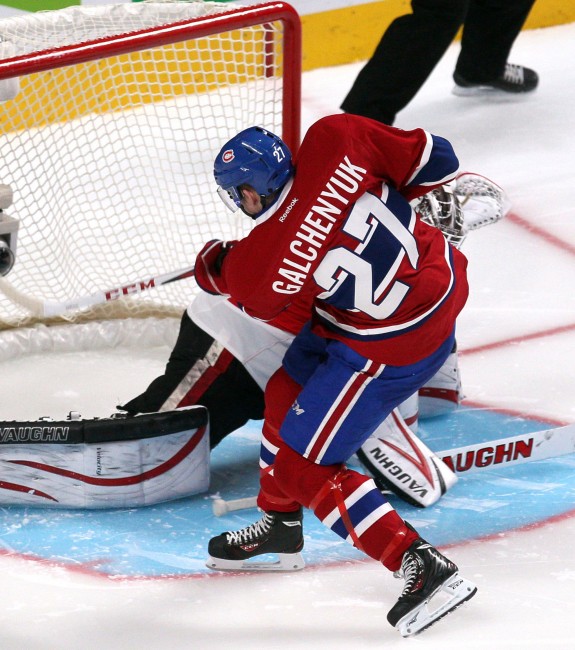 Time to prove it
There are other players on the Montreal Canadiens who will be looking to re-establish themselves as well such as Michael Bournival and Dustin Tokarski but the players mentioned above have more potential and more to lose. It's up to both the player and management to make things work and for some players, it never pans out. A guy like Galchenyuk needs to prove he can be a premier scorer while a player like Tinordi will be looking to avoid the "bust" label. It isn't too late for any of these players to reach new heights. It's just time to prove it.