The seventh overall pick in the 1993 NHL Draft, the career of Jason Arnott had some ups and downs, but he was a without question a solid pro for 18 seasons and will obviously be best remembered for his double overtime goal in Game 6 of the Stanley Cup Finals. That goal not only clinched the second championship in franchise history for the New Jersey Devils, but it also denied the Dallas Stars a chance at back-to-back Cups. In a cruel twist of fate Arnott and the Devils found themselves in the same position the following season — losing in the Finals with a chance to repeat.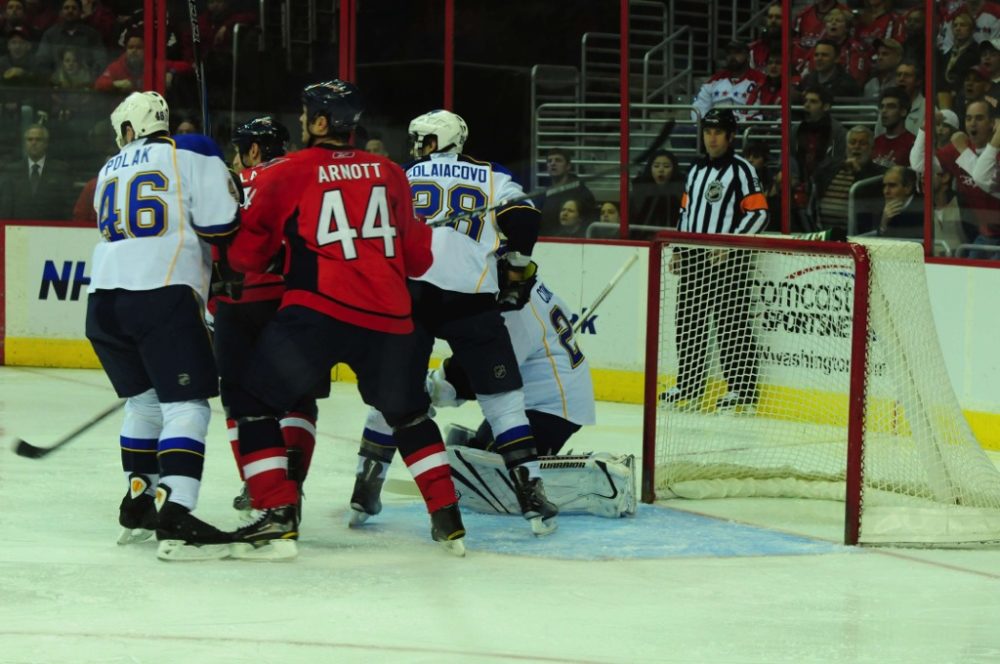 In 2002 New Jersey traded Arnott to Dallas (which likely provided some awkward moments), but he ended up having his best statistical season in 2005-06 with the Stars tallying 76 points (32g-44a). The 32 goals was one off his career-high of 33 that was set in his rookie season with the Edmonton Oilers. He was a two-time NHL All-Star and scored 938 points (417g-521a) in 1,244 games played with the Oilers, Devils, Stars, Nashville Predators, Washington Capitals & St. Louis Blues; he's one of only 290 players since 1917-18 to appear in at least 1,000 NHL games.
Recently the Hockey Writers interviewed Jason Arnott via email to find out which city was his favorite to play in, what it was like to be an NHL captain and how often he is asked about his historic goal in 2000 among other things.
The Hockey Writers: You played on a high scoring line in New Jersey, one of (if not) the best lines in the NHL at the time; what made the three of you such a lethal trio?
Jason Arnott: I think the reason our line worked so well together was because we were all different (style) players and we each brought something different to the game (every night).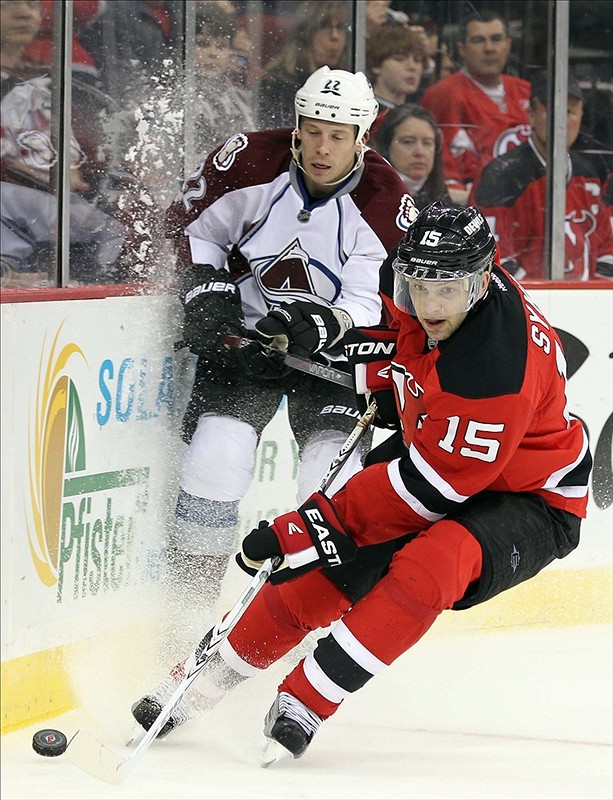 THW: Describe a bit your relationship with Patrik Elias & Petr Sykora…
JA: We have kept in touch quite a bit over the years, and are still really good friends to this day.
THW: How often do people ask you about the game-winning goal you scored in overtime to win the Stanley Cup in 2000? How often do you think about it otherwise?
JA: I get asked all the time about that GWG and I think about it all the time and still watch the video from that playoff run; it was the biggest moment of my career.
Jason Arnott scores a goal that will be remembered forever among the New Jersey Devils fan base:
THW: How disappointing was the following season, losing in the 2001 Finals?
JA: The loss the next year was devastating because people don't realize how hard it is even to get to that point. To lose when you're that close, is the worst feeling in the world.
THW: Was it weird at all being traded to Dallas after scoring that goal against them?
JA: Yeah, it was a little weird being traded to Dallas, but the guys welcomed me with open arms and that made it really easy.
@DRdiabloTHW of all the places Arnott played what city was his favorite (excluding coaches and players) strictly location

— Krisi Roop 🦁 (@Ludakrisi) February 15, 2014
JA: I'd have to say Dallas; I really enjoyed living there with the warm weather and playing there with the crazy fans they have. It was a great place to play.
Jason Arnott scores one of the 79 goals he potted with Dallas over 3+ seasons:
THW: You were captain of an NHL team with the Nashville Predators, what was that experience like?
JA: Being captain was a huge honor; I learned a lot about leading a team and helping young guys out. I enjoyed every minute of it.
THW: Was there a captain you played with in your career that influenced the way you carried yourself in your stint as one?
JA: I played for a lot of great captains over my career, but I think Scott Stevens was a guy who led by example — so I tried to be a little like that and mix in a little of my own style.
You can read the Q & A we did with Jason Arnott's son Draven last month:
THW's Q & A with Draven Arnott 
Dan Rice can be reached via Twitter: @DRdiabloTHW or via Email: drdiablo321@yahoo.com
Dan Rice is in his 9th year of reporting for THW & has covered NJ Devils home games for 15+ years at various websites. He began his journey working for legendary broadcaster/writer Stan Fischler from 2002-04 & completed an internship at the ECHL; he also has been writing features for the NWHL (nwhl.zone) website since 2016.