After decisive wins in Games 1 and 2, it seems as though the New York Rangers have lost their footing after falling to the New Jersey Devils in Games 3 and 4. The Rangers have forgone their series lead and momentum as they look ahead to Game 5 in New Jersey. For the Rangers to move onto the next series and live up to the high expectations placed upon them at the onset of the postseason, they must adhere to what's worked for them and quickly adapt to change what has led them to give up a 2-0 series lead. 
What's Working: Goaltending and the Penalty Kill
The Rangers' biggest strength continues to be goaltending. Rather unsurprisingly, Igor Shesterkin has been a bright spot of the Rangers' postseason so far. In four games, Shesterkin has given up only six goals. His .941 save percentage (SV%) and 1.44 goals-against average (GAA) are the best among goalies who have started in each game. Even as the Devils have found their stride offensively, Shesterkin has held his ground, bailing his teammates out when they give up high-danger chances. He's stopped 4.1 goals more than expected, according to MoneyPuck, making one of if not the best goalie in the playoffs so far. It's times like these when it's worth remembering just how special Shesterkin is. In a series as volatile and evenly matched as this one, Shesterkin's importance to the team cannot be overstated. He will give them a chance to win each game, something invaluable this time of year.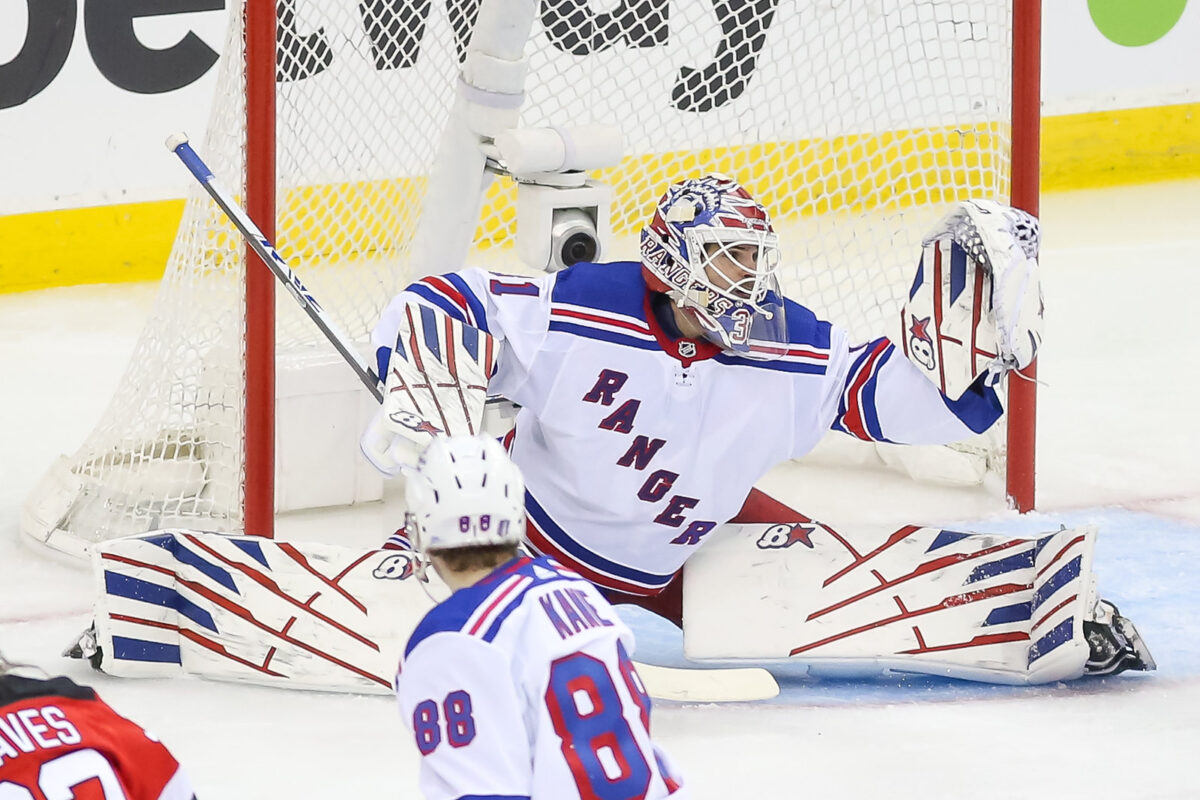 Similarly, the Rangers' penalty kill unit has kept the Devils from taking over games. The Devils have had thirteen power plays, but have only capitalized on two of them. In Game 1, they didn't even register a shot on goal on any of their four power plays. Considering the amount of penalties the Rangers have taken, it's reasonable to think that even Games 1 and 2 could have been ugly for the team had the penalty kill not been as successful as they have been.
What's Not Working: Inconsistent Offense
With Shesterkin in net and a solid penalty kill, the Rangers' offense will largely determine their fate. So far in the series, we've seen the Rangers live and die by their ability or lack thereof to generate sustained pressure. Gerard Gallant is going to have to find a way to get his team to produce offense more consistently if they want to regain control of the series.
Related: 3 Rangers Predictions for the Rest of the Series vs. the Devils
---
Latest News & Highlights
---
In the first two games, the Rangers were able to create scoring opportunities that consistently put pressure on their opponent, particularly on the power play. Things were going the Rangers' way particularly because they played to their strengths. For example, Chris Kreider, one of the more prolific net front players in the league, scored four times in the first two games and broke two franchise records while doing it. ("Chris Kreider sets up shop on the power play and sets a Rangers playoff record," The Athletic, April 20, 2023)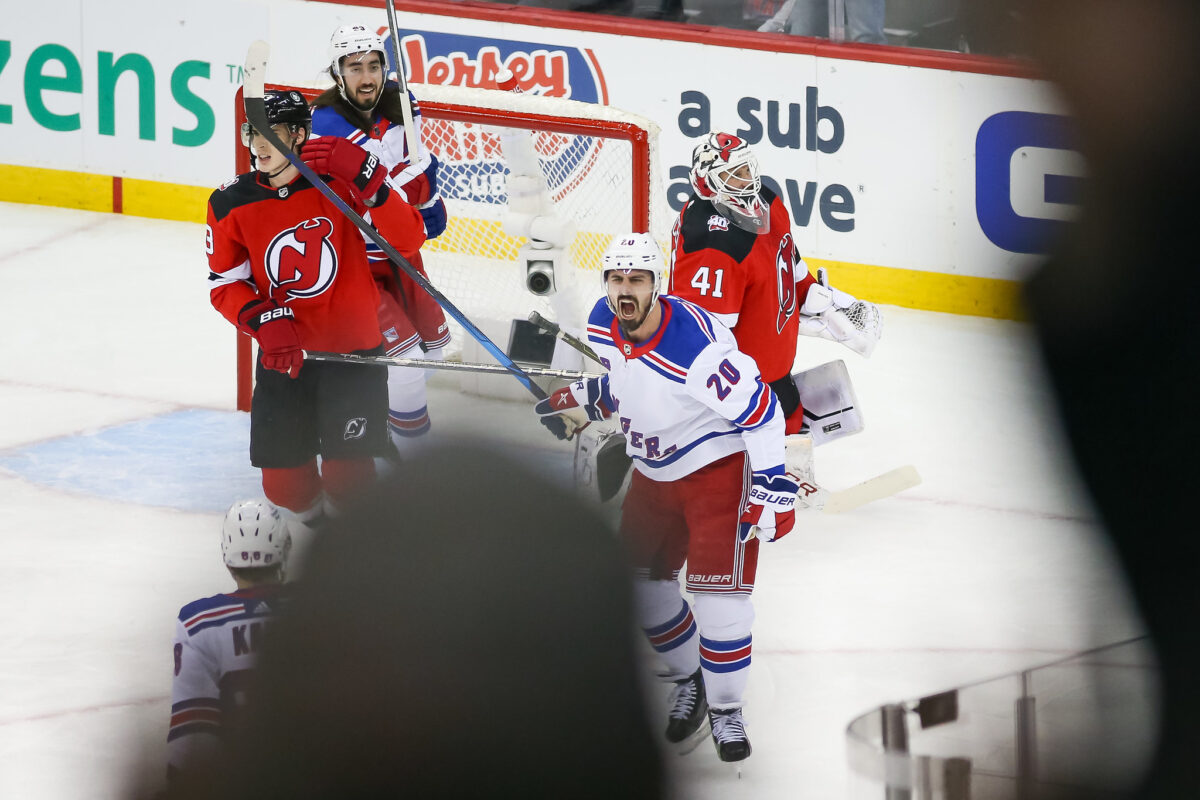 Conversely, the Rangers haven't been able to generate many scoring chances since going back home to Madison Square Garden. They've found the net only twice since coming back home, compared to their 10 goals on the road in the first two games. The Rangers aren't necessarily getting fewer shots on goal, but fewer quality chances to score, which is especially concerning considering the sheer number of rebounds Devils' Game 3 and 4 starting goaltender Akira Schmid gave up. In a playoff series against an evenly matched team, the Rangers can't afford to pass on chances to get high-quality shots. To move onto the next round, the Rangers, particularly the star-studded top six, need to start playing up to their potential again.
Looking Ahead
The Rangers lost their chance to put this series away quickly. Now, they'll have to battle through six or seven games if they want to move onto the next round. Winning this round won't be easy, but this team is no stranger to adversity. With resilience, goaltending, and a strong penalty kill on their side, it truly is up to their top six to generate the necessary offense to beat a young, dynamic New Jersey team.