Now that the NHL released the 2020-21 schedule and the New York Rangers are about to start training camp on Jan. 2, it's time for the Blueshirts to finally choose a captain. They haven't had a captain since Ryan McDonagh was traded near the 2018 deadline.
There were five people who wore the "A" as alternate captain throughout last season – Chris Kreider, Jesper Fast, Marc Staal, Mika Zibanejad, and when Mika was injured, Jacob Trouba.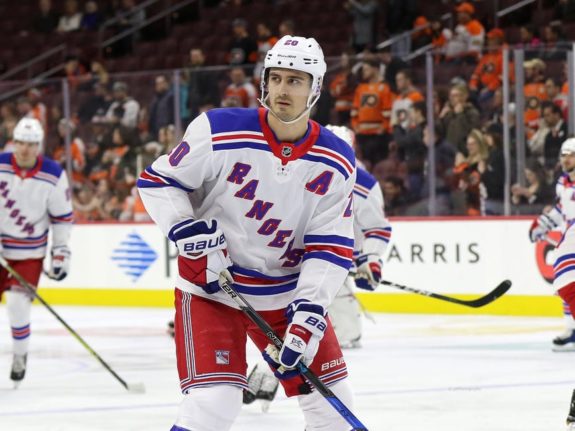 Fast and Staal are gone, and Trouba was only a fill-in, so that would leave Zibanejad and Kreider as the front-runners. Kreider would make a great deal of sense as the new Rangers captain, and here's why.
Longest-Tenured Ranger
After Mats Zuccarello was traded in early 2019, Kreider became the longest-tenured Rangers player. The veteran leadership and respect that comes with that are just what the Rangers need as they look to have Stanley Cup playoff success. Kreider signed a seven-year contract in February of 2020. That leaves him locked up for the long-term.
Zibanejad, however, becomes an unrestricted free agent at the end of the 2021-22 season. That doesn't mean that he's going anywhere, but it's possible he's not in a Rangers uniform when the 2022-23 season starts. I'd say that's unlikely, but you never know.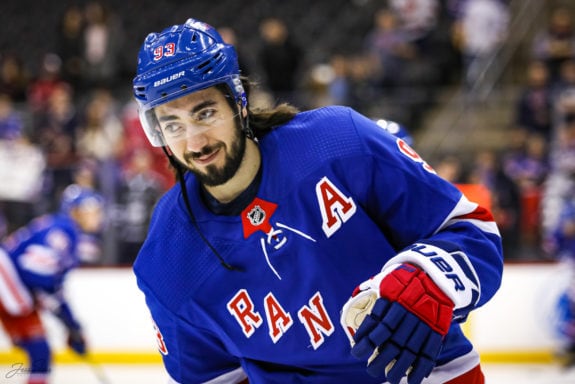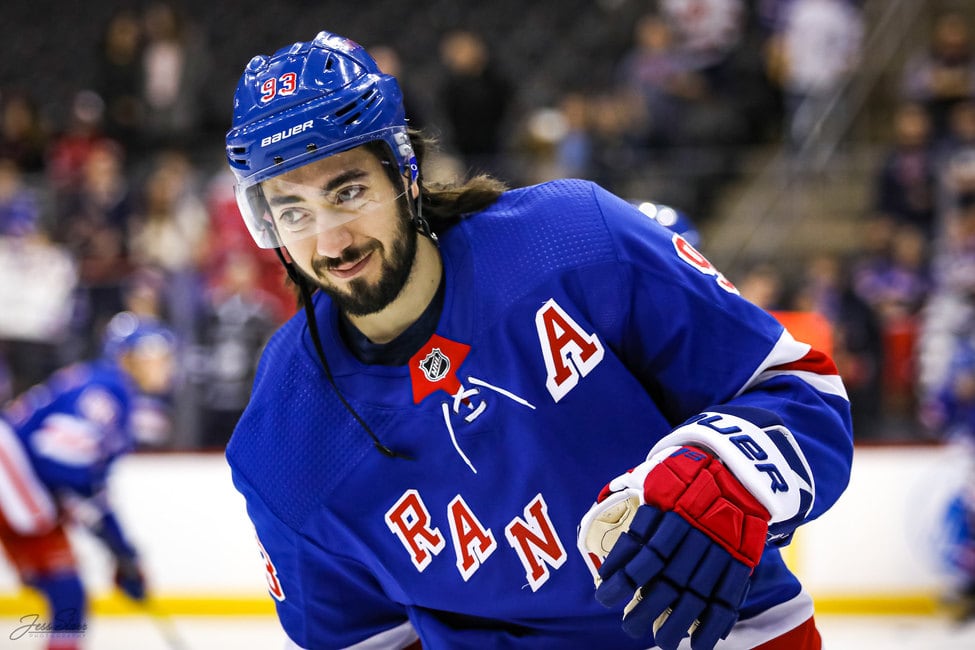 If the captain was all about the best player, then ZB or Artemi Panarin would be the choice. But, it's about more than that. It's about leadership, loyalty, and presence in the locker room. Mika has those qualities but Kreider seems to have a little extra. Plus, Kreider speaks Russian, which will help with players such as Igor Shesterkin, Alexandar Georgiev, Panarin and eventually Vitaly Kravtsov.
It's widely recognized that the young players have gotten help settling in from Kreider along with new players coming from other teams. Plus, his leadership qualities were a major part of his long-term deal as well.
Gorton on Kreider
Rangers general manager Jeff Gorton had this to say during last year's GM meetings shortly after re-signing Kreider:
I think that, first of all, our team has played particularly well in recent time here and up until the home and home with Philly we were about 9-1, had a nine-game winning streak on the road, things we were really proud of with where our group is at. It was important, with Kreider in particular, that he's a big piece of the team and if we are going to move it forward, we have a lot of young players, we need some guys that have been around and impactful to our team and Chris is a core piece. We felt like it was a priority to keep him and move forward with our group. At his age, the way he keeps himself in condition, his production, the way he skates, he's tailor-made for the NHL.
What Happens Next?
The speculation and/or pundits have it narrowed down to Zibanejad and Kreider, and I'd agree. I would think head coach David Quinn would like to name a captain before their first game on Jan. 14 against cross-town rival NY Islanders.
Keep in mind that teams sometimes hold a vote on in cases like these. That typically happens during or near the end of camp. I personally think Quinn wants someone to grab it, so to speak, or have some of the boys speak up on one's behalf. Another way it could come down is if Quinn and his staff decide on who wears the "C".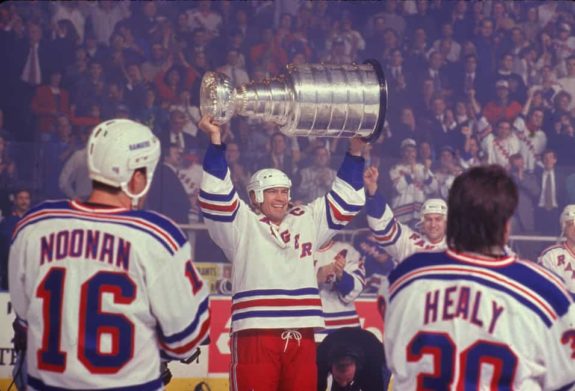 Having a steadfast and respected captain is an important part of just about any Stanley Cup championship roster. Think back to Steve Yzerman and Nicklas Lidstrom for the Detroit Red Wings, or Bobby Clarke and Jonathan Toews for the Philadelphia Flyers and Chicago Blackhawks, respectively. Don't forget Bob Gainey for the Montreal Canadiens, and, of course, "The Captain" Mark Messier during the Blueshirts' championship run in 1994.
The Rangers probably can't go wrong with choosing Zibanejad or Kreider. However, I believe Kreider is the best choice and will emerge as the leader and captain of the Rangers for quite some time.
---
---