The men in stripes for tonight's Game 4 at Madison Square Garden will be Stephen Walkom and Eric Furlatt.
This dynamic duo has officiated four games together in the playoffs, averaging six penalties per game. Calls have been fairly distributed between the home and road teams, with 13 against the hosts and 11 against the visitors.
Round 1: Blues/Kings – Game 6  (2 penalties)
Round 1: Wings/Ducks – Game 7 (8 penalties)
Round 2: Sharks/Kings – Game 1 (4 penalties)
Round 2: Penguins/Senators – Game 3 (10 penalties)
As you can see, Walkom and Furlatt don't call much.  This pairing is one of the lowest-calling teams this postseason.
Their last game together was Ottawa's 2-1 overtime victory over the Penguins. A penalty-filled game – even more so by the standards of these two officials, with ten penalized infractions – saw Erik Karlsson go off for slashing with less than two minutes to play. (Look, if you want to go with penalty conspiracy theories, strap on your tinfoil hat.  The Penguins get a power play with under two minutes to go in the third?  Not saying that one was a bad call… but that's well into the "let things go" window. Did I mention the referee who made the call lives in Pittsburgh?  Or that he used to work in the league offices?  I'm just saying… )  The Penguins failed to convert on the power play after a call on Chris Phillips in the second overtime.  Two minutes later, a questionable make up call on Matt Niskanen gave the Sens an opportunity, but they, too, failed to score.
The Bruins have seen plenty of these guys in the playoffs. Walkom and Furlatt suited up for last year's Game 7 between the Bruins and Capitals, which the Bruins lost 2-1 in overtime. Only four penalties were called that game, two per side. Walkom also refereed two other Game 7s for Boston back in 2011 – their Eastern Conference Final win over the Lightning and their Stanley Cup Final win over Vancouver.  Between the two Game 7s, only three penalties were called.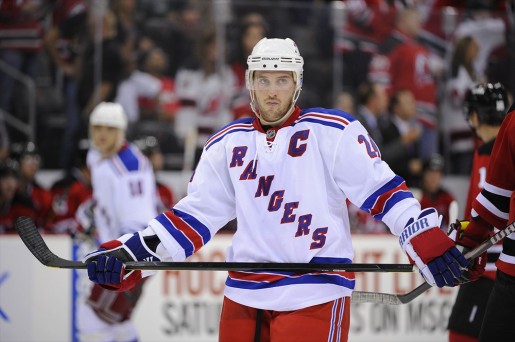 Stephen Walkom – #24
Walkom is a veteran official and the former Head of Officiating for the league from 2005-2009. He returned to the ice the following season.  The Pittsburgh resident has officiated 920 regular season games and 125 postseason matches.  Walkom's had his share of officiating controversy this postseason.
Walkom was in for the last-minute call against Sheldon Souray in Game 2 between the Ducks and Red Wings, when the Anaheim blueliner slashed Detroit's Justin Abdelkader in the crease but well away from the puck.  Normally, you have to commit a felony to get a call at those late stages of the game.  Not that night. Souray went to the box and Gustav Nyquist beat Jonas Hiller 1:22 into overtime to give Detroit a key road victory.
He averages 6.6 penalties per game in the regular season and 7.3 in the playoffs.  That increase is mostly due to two whistle-filled games.  The Rangers are 1-3 in games officiated by Walkom, while the Bruins are 3-2.  This is Stephen Walkom's first opportunity to miss calls against either the Rangers or Bruins this postseason.  Walkom officiated the Rangers' 4-3 road shootout victory over the Bruins back in February.
Eric Furlatt – #27
Furlatt has held the whistle for 685 regular season and 72 playoff games. He showed up in games for each of these teams in the first round, donning the stripes for the Rangers 1-0 Game 3 loss to the Capitals and the Bruins 4-3 overtime victory over the Leafs in Game 4.  Furlatt's posted an average of 8.3 calls per regular season game and dropped his average in the playoffs down to 6.6 calls per game.
In the regular season, the Bruins are 4-1 in Furlatt-run games, while the Rangers went 1-3.  Interestingly, all three losses were 0-3 shutout defeats by the Canadiens, Penguins, and Senators.
If anything, watch out for Furlatt's slow whistle around the net.  He has a tendency to get caught up with intent to blow.  Bruins fans probably remember this one.
What Does It Mean?
Expect Furlatt and Walkom to let 'em play.  Calls – the few that are actually made – will be even.  Don't expect much, though, unless the game gets out of hand.  These guys won't be afraid to dole out matching minors or misconducts if things get nasty.  Neither team will get much with the man advantage.  If anything, that may favor the Rangers, who are actually worse on the power play than at even strength.  The majority of this game will be played five-on-five, so it's likely to be decided that way.  If one of these teams is actually able to get a call and convert on it, that could be the difference.
Josh is a life-long hockey fan. He grew up as a fan of the New York Rangers, but thanks to their general mismanagement and years of mediocrity, has developed a great appreciation for every team across the league.
He's been writing about hockey on various sites since 1995. In addition to his work at The Hockey Writers, he also keeps tabs on the referees over at ScoutingTheRefs.com.