It's hard to believe that just a few years ago the New York Rangers were still considered to be in the relatively early stages of a rebuild. At that time, Henrik Lundqvist was out the door and with the Washington Capitals, while Igor Shesterkin was the new guy in charge. Since that time, they have gone from a team with a murky future to one of the league's most dominant.
Related: 4 Reasons Why the Edmonton Oilers Will Win the Stanley Cup
While Shesterkin deserves a ton of credit as to why this team has been able to turn things around as quickly as they have, he is far from the only reason. The signing of Artemi Panarin has also played a major effect, as has several players in the lineup simply elevating their play as they have improved their individual games.
Though there was some concern for regression with this team after their outstanding 2021-22 season — one in which they advanced all the way to the Eastern Conference Final — they have followed it up with another great 2022-23 campaign, as they own a 41-19-10 record through 70 games. At this point in time, they appear to have a serious shot at hoisting the Stanley Cup later this year, and here are four reasons as to why they are ready to do just that.
Stanley Cup Winning Experience Acquired at Deadline
The Rangers were already a good team prior to the trade deadline approaching, but general manager Chris Drury did a fantastic job of making them even more dangerous. In his first deal weeks prior, he brought in sniper Vladimir Tarasenko along with defenseman Niko Mikkola. The former was what made this trade a blockbuster, as he displayed some elite goal-scoring skills for years with the Blues, and has made a positive impact thus far with the Rangers, having registered 13 points through 19 games.
The next major move came roughly three weeks later, as the Rangers were able to bring in Patrick Kane from the Chicago Blackhawks despite having very little cap room remaining to do so. The 34-year-old is quickly proving that any talk of his demise was incorrect, as he has seven points through nine games with his new club.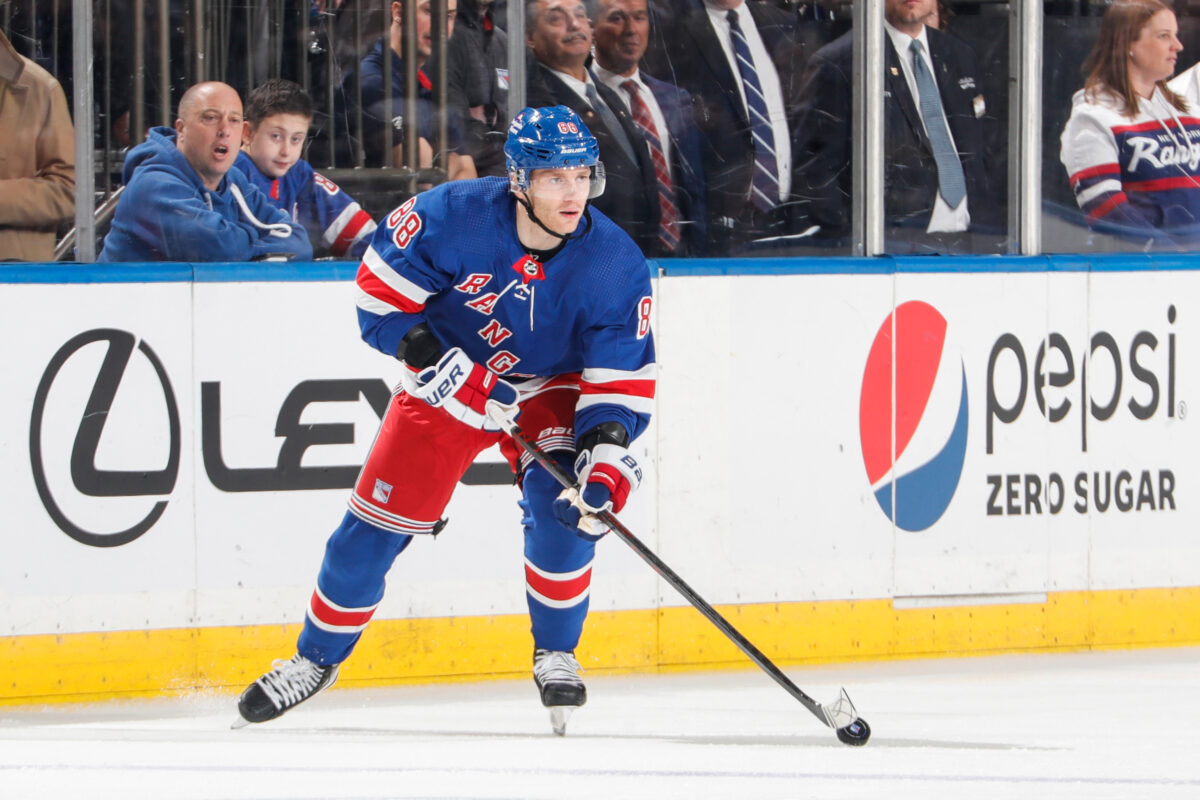 While both Tarasenko and Kane provide plenty of offense to an already potent roster in that regard, perhaps even more valuable is the winning experience they bring in. Kane is one of the most decorated players currently playing in the NHL, and had a huge role in the Blackhawks winning Stanley Cups in 2010, 2013 and 2015. Meanwhile, Tarasenko was able to score 11 goals during the Blues' 2019 run, which helped secure the organization its first Cup in franchise history. Having two top-end players like this that know what it takes to win will be massive for this Rangers dressing room come the postseason.
As mentioned, both players also provide a serious offensive upgrade to a team who already boasted plenty of weapons. Pairing them up with the likes of Panarin, Mika Zibanejad, Chris Kreider and Vincent Trocheck makes them one of the scarier forward groups in the entire league.
Elite Goaltender In the Pipes
After a ridiculous 2021-22 season in which he posted a 2.07 goals-against average (GAA) along with a .912 save percentage (SV%) en route to his first ever Vezina Trophy, Shesterkin has regressed in 2022-23. The 27-year-old has had a disappointing season by his standards with a 2.57 GAA along with a .912 SV% through 50 games. Of course, calling that a disappointing season goes to show just how talented of a goalie this is.
---
Latest News & Highlights
---
While Shesterkin won't be on any Vezina ballots this season, the fact of the matter is that he is still one of the truly elite goalies in the world. That means that at any point he is capable of heating up and going on a massive run, and that time could very well be in the playoffs. In fact, he is already well on his way, as through seven starts in March, he has a 2.10 GAA and a .928 SV%.
What should also give Rangers fans plenty of reason for optimism regarding Shesterkin being able to step up in the playoffs was that he was fantastic for the Rangers on last year's run. In 20 starts, he recorded an extremely impressive 2.59 GAA along with a .929 SV%. If he is able to put together numbers anywhere close to that this year, this team should be in store for great things.
An Underrated Blue Line
While everyone is aware of how talented this team is up front and in between the pipes, it seems their blue line often fails to get mentioned. Despite the lower recognition, however, make no mistake — it is very good.
Leading the way is Adam Fox, who is already one of the game's best defenseman at the age of just 25. He is putting together another fantastic season, as through 70 games he has 10 goals and 63 points. He, too, proved he can get things done during the playoffs, as last year he put up five goals and 23 points in 20 outings.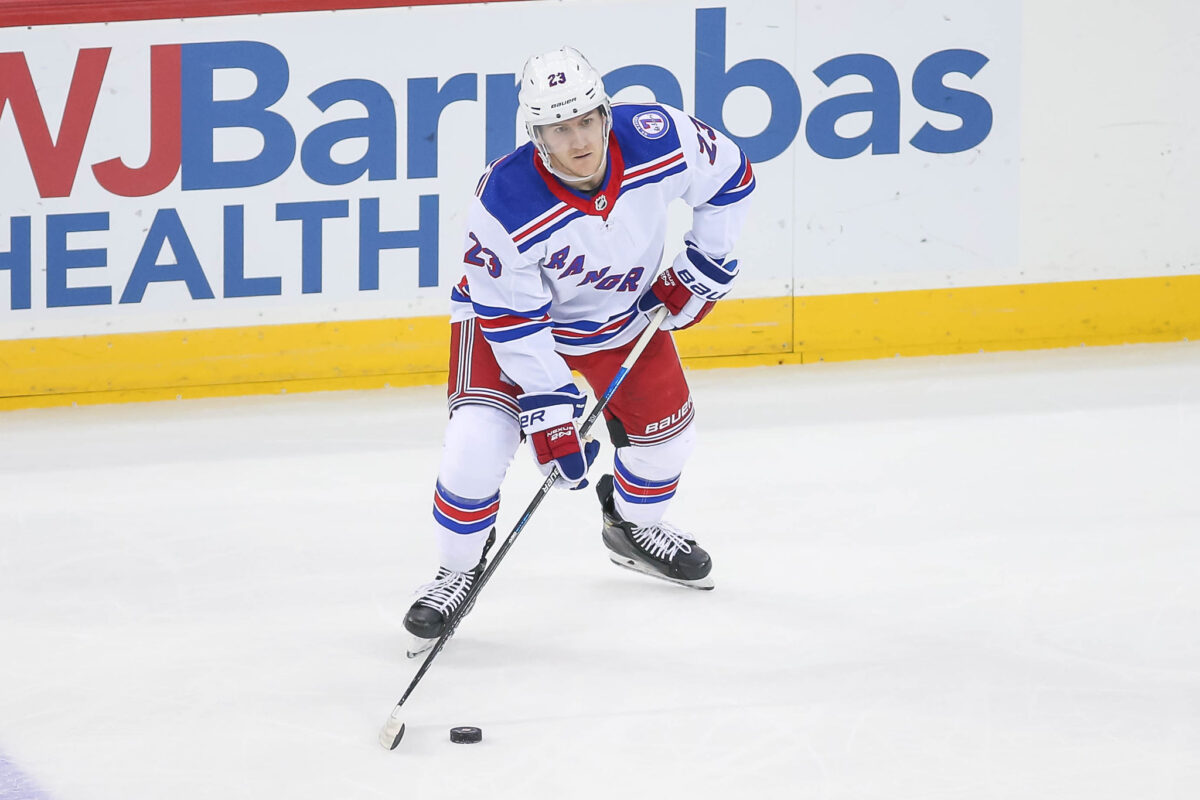 Helping carry the load with Fox this season is K'Andre Miller, who has taken a massive step forward and is proving why he was taken in the first round (22nd overall) of the 2018 Draft. His eight goals and 38 points on the season are both career highs, as is his 22 minutes of average ice time per game. Take the physicality of Jacob Trouba and the steadiness of Ryan Lindgren and the Rangers have themselves a very solid top four.
Kid Line is Growing
Many have dogged the Rangers for their development of young prospects and, to an extent, that is a fair critique. All three of Alexis Lafreniere, Kaapo Kakko and Filip Chytil haven't hit the levels many were expecting them to be at by this point. It is important to remember, however, that not all players can be stars immediately. It is a marathon, not a sprint, and not only are the three of these players still very young, but they have shown signs of improvement.
The three have formed to make "The Kid Line," with Chytil being the oldest at 23, while Kakko is 22 and Lafreniere still just 21. Despite all being in the midst of slumps right now, they are all having the best seasons of their careers.
Prior to this season, Chytil had never broken the 30-point barrier. He has already put up 39 in 62 games on the season, with 20 of those being goals. Meanwhile, Kakko had hit the 20-point marker just once through his first three seasons in the league, and now finds himself with 12 goals and 33 points through 70 outings. Last but not least is Lafreniere, whose 32 points surpassed his career high of 31 from a season prior, while having played in 10 fewer games.
What is important to remember about these three is that, while the offense may not be where you'd expect just yet, they have two lines ahead of them who are giving this team more than enough scoring at the moment. As long as these three aren't being outplayed by their opposition on a nightly basis, they are doing enough to help this team win. On top of that, with the immense skill they possess, it wouldn't come as a surprise to see them have their coming out party in this year's Stanley Cup Playoffs.
Exciting Times Ahead for Rangers Fans
While the Rangers are absolutely Stanley Cup contenders this season, their window will remain open for a number of years. Thanks to the young talent they have been able to develop both on the back end and up front, and even more importantly the goaltending of Shesterkin paired with some of their truly elite players, this is a team whose window doesn't appear to be closing any time soon.
---
---