In the fourth and final edition of the series going over the top 10 overpaid players at each position this year, we now look at the defensemen. Last year's list featured a few now-retired players once their contracts ended while a fair number of the teams are still stuck with other players on the same bad contracts. How will the players on this list turn out next season? We will find out, as this list will take into account cap hit, contract length, stats this season, and contribution to their team.
10. Darnell Nurse ($9.25 Million AAV)
Since Darnell Nurse is one of the highest-paid defensemen in the league and doesn't play on the top power play for the Edmonton Oilers, it holds some weight on this list. He's offensively capable, but isn't at the level or given the reins offensively as some of the other $9 million-plus defenders around the league are.
Nurse did finish seventh in Norris Trophy voting two years ago when he scored 16 goals and 36 points in just 56 games. He's approaching a career high in points, and by the way he and the Oilers have been playing, the team's number one defenseman is going to reach that mark before the end of the season.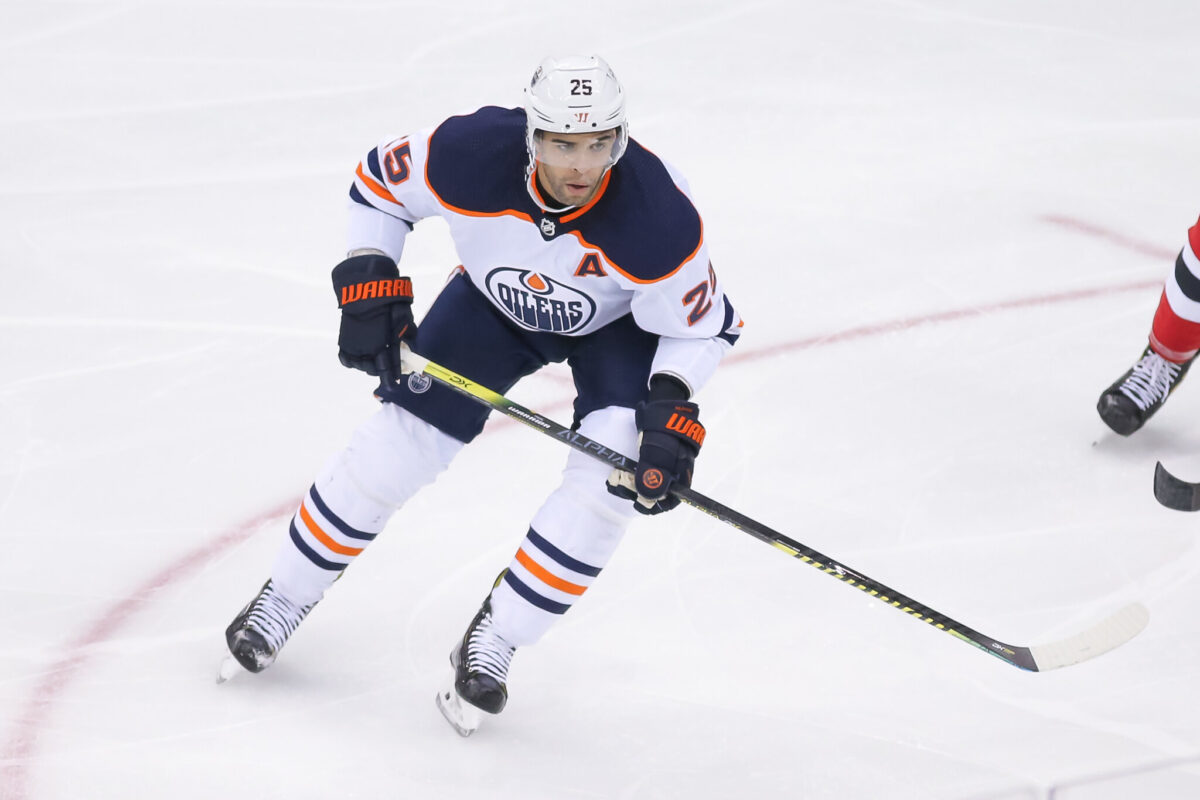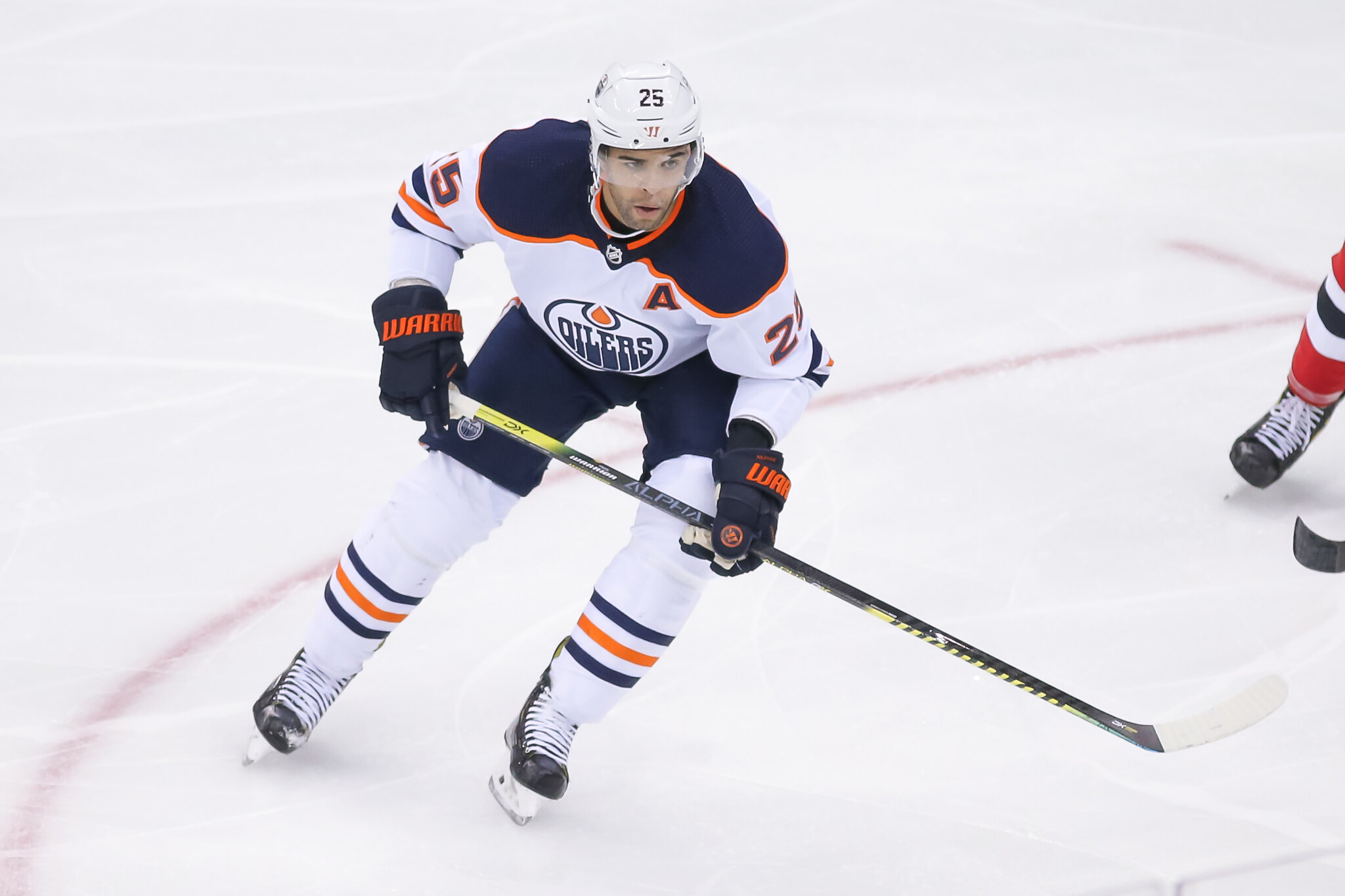 He has logged 25-plus minutes of ice time per game over the past few seasons, but the Oilers have dressed seven defencemen quite a lot this season, reducing his ice time a bit. Nurse not only gets the toughest matchups on a nightly basis, he is also on the top penalty-killing unit, second power-play unit, and is a plus-20 this season. This marks the third season in a row where he sits at plus-18 or better on a team that dominates the offence generally on the power play. The average annual value (AAV) of $9.25 million and contract length (seven more years) is what gets Nurse on this list despite his strong play most nights.
9. Jacob Trouba ($8 Million AAV)
Jacob Trouba may be the second-highest-paid defenseman on the New York Rangers, but his numbers all over the ice don't warrant $8 million AAV. He may hit a lot (many of them huge hits) and block many shots, but players who are signed for much less can also do that, such as Radko Gudas and Luke Schenn. What got Trouba this massive contract with the Rangers was the expectation of also putting up a ton of points on top of his already solid play in his own end.
What doesn't make this contract horrible is the fact that there are only three years left on it and he is 28 years old, where many defensemen are in the prime of their careers. Trouba scored eight goals and put up 50 points in 2018-19 before he signed the seven-year deal in New York. With eight goals and 28 points in 70 games so far this season, that is the part of the game that the Rangers are missing from him. He also doesn't have the opportunities to put up the same number of points as rookie sensation Adam Fox, who won the Calder Trophy and played on the top power-play unit the season Trouba came to New York. If the Rangers had known that beforehand, it's likely Trouba would have signed elsewhere and been given more offensive opportunities.
8. Seth Jones ($9.5 Million AAV)
Seth Jones may get a lot of heat towards him for the contract he signed, but the Chicago Blackhawks are currently getting a lot out of that contract. Unfortunately for them, they acquired him thinking that he would help push them over the edge in contending for the Stanley Cup a couple final times, but the team is now in full rebuild mode and stuck with Jones' $9.5 million AAV contract.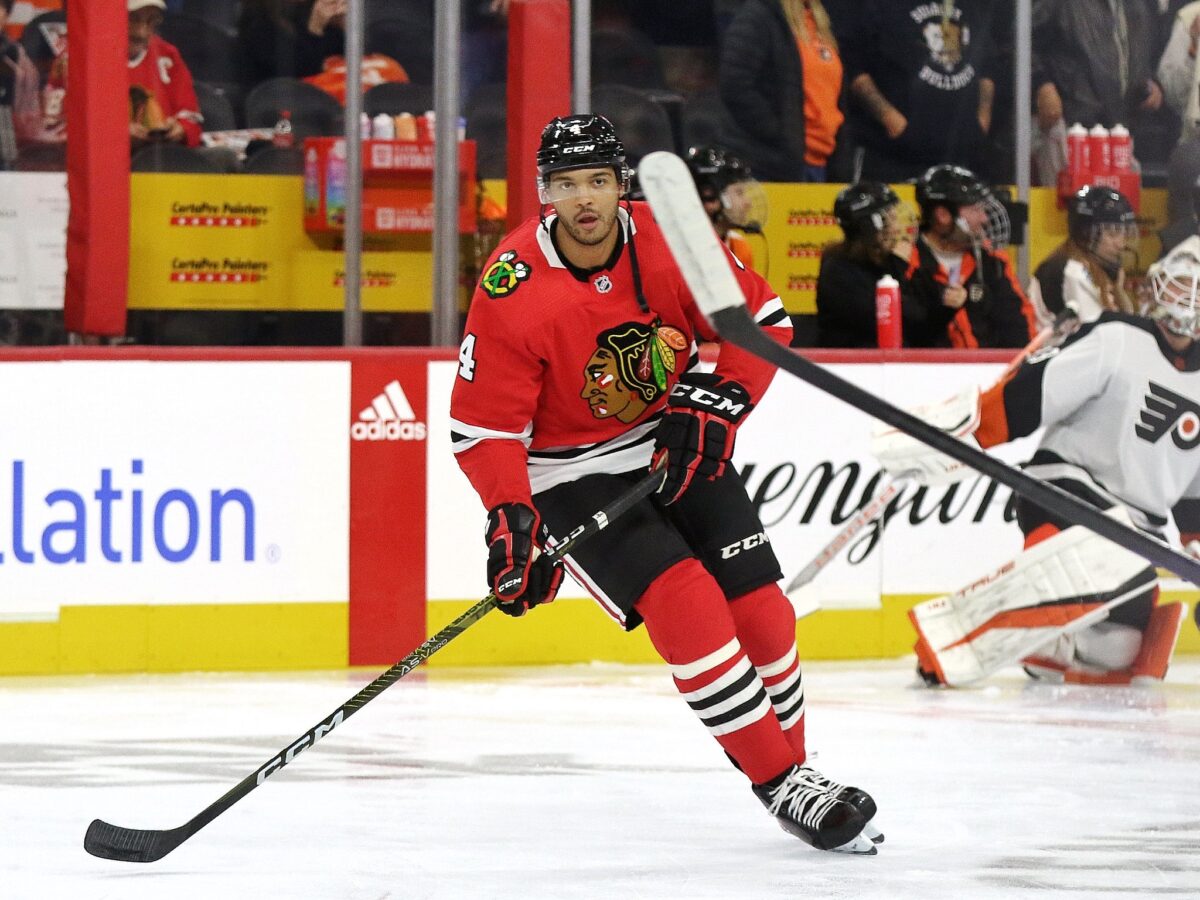 For the Blackhawks, having that much money on the books isn't a bad thing considering they need it to reach the cap floor. In terms of how close Jones plays to his contract, he is the clear number one defenseman, but has lost his spot on the top power-play unit as of late to his brother. Seth also plays on the second penalty-killing unit, but still logs nearly 25 minutes a night. In terms of offensive production, he has scored 10 goals and 31 points in 61 games while playing on arguably the weakest team in the league, especially now that all the big offensive pieces have been moved. This has clearly impacted his offence, but someone like Erik Karlsson is doing just fine on a team that has really struggled to score over the past couple of months.
7. Torey Krug ($6.5 Million AAV)
The St. Louis Blues' top-four defensemen have underperformed this season, that much we know. It has started talks that the team would like to move one of them to free up cap space, a roster spot, and to help get newer blood on the back end. Unfortunately, the Blues have some tough contracts to move. All of Colton Parayko, Torey Krug, Justin Faulk, and Nick Leddy have no-movement clauses right now that don't give the Blues some freedom until 2025.
Related: Top 10 Overpaid Wingers in the NHL in 2022-23
---
Latest News & Highlights
---
Despite that being the case, we've seen players with no-movement or no-trade clauses be moved based on the direction of the team and opportunity. Parayko was the defenseman in the rumour mill the most, but I believe Krug is the player the Blues need to choose to move on from in the offseason. He hardly ever plays a full season due to injuries and appears to have lost favour in St. Louis.
The 31-year-old is slotted in on the third pairing, got bumped from the top power-play unit, may very well log the fewest number of points in a season in his career, and is averaging less than 19 minutes a game, something that hasn't happened to him since his rookie season nine years ago. It appears as though Craig Berube has at least made his choice. If he and Doug Armstrong are on the same page and want to move him, it's likely Krug will agree on the parting of ways.
6. Matt Dumba ($6 Million AAV)
It is clear where the Minnesota Wild stand with Matt Dumba as they were rumoured to even be trying to trade him at the deadline this season. This means that he wasn't a key piece to their blue line and isn't in their plans moving forward. Scoring 14 goals and 50 points just five seasons ago seems like a distant memory now as he has struggled to produce anything this season.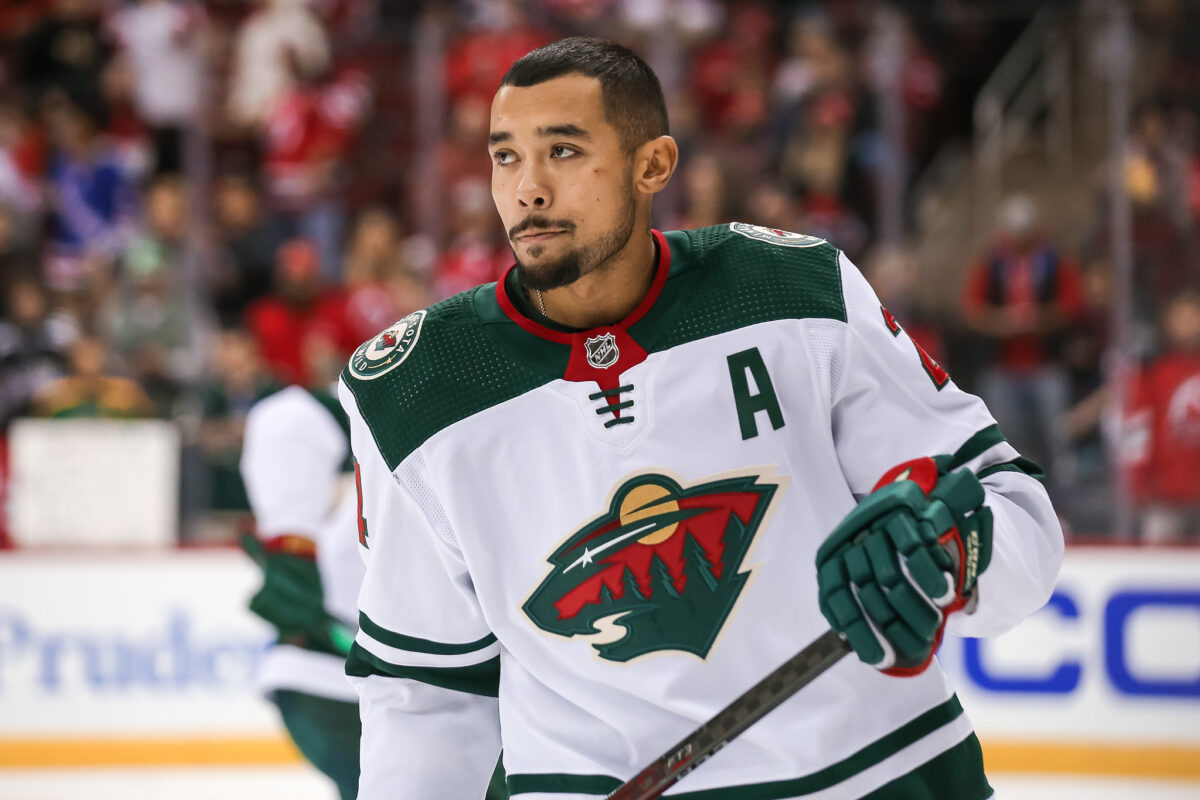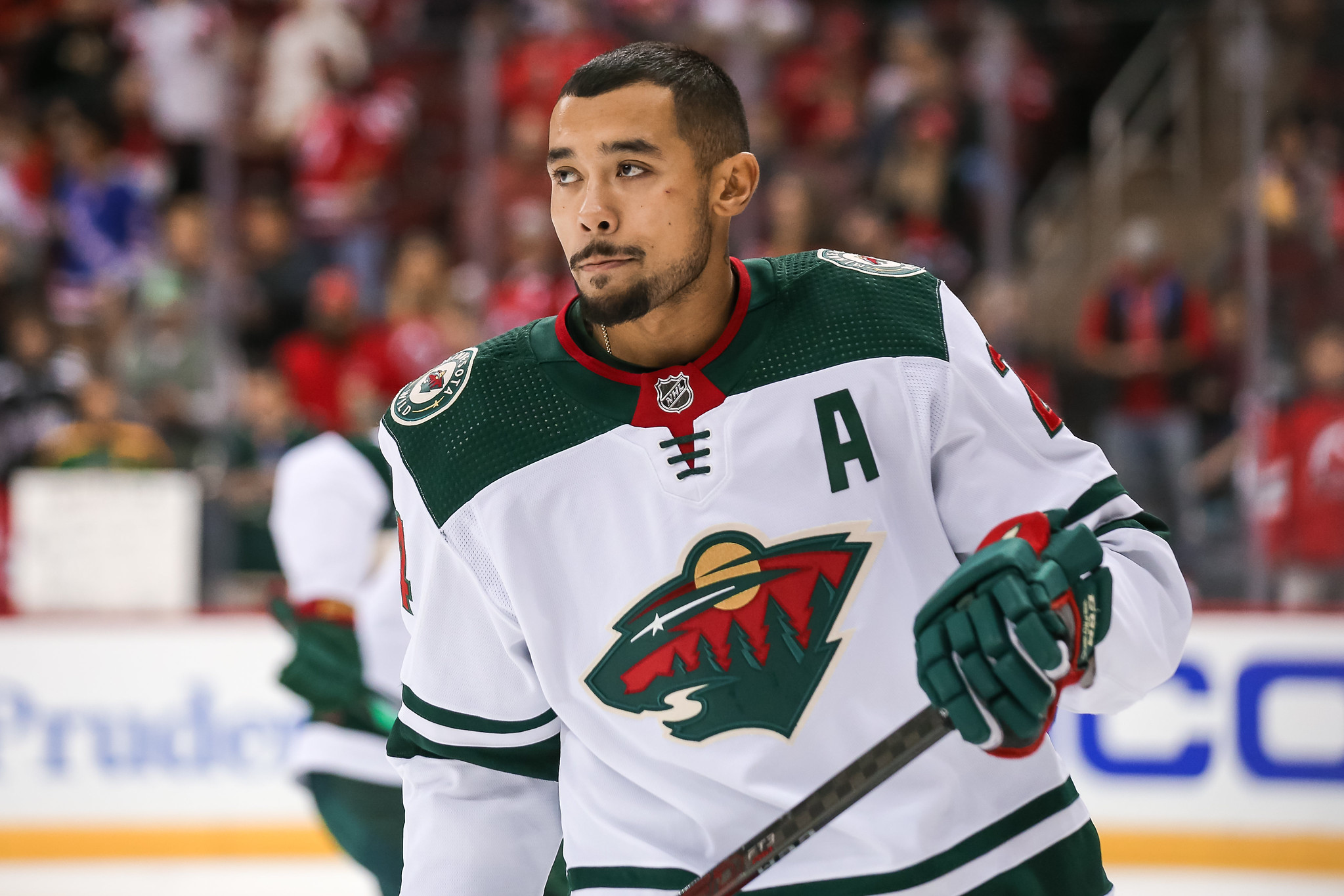 Dumba has just four goals and 13 points in 68 games at age 28 after suffering multiple injuries over the past few years that has really hurt his play. He is playing less physically, getting nearly two fewer minutes of ice time per game, and of course his offence is way down like I mentioned. At least his contract is over after the season and it frees up much-needed cap space for the Wild.
5. Tyler Myers ($6 Million AAV)
Tyler Myers is the first name to appear on this list from last year, and one of the reasons his contract is worse than Dumba's is due to the year left, whereas Dumba is a free agent after the season and is younger. The Vancouver Canucks' professional scouts who watch defensemen closely have not done a good job at all as Myers is not the same player now as he was when he was a member of the Winnipeg Jets right before coming over.
Though the 33-year-old is still a decent fourth defenseman on many teams and logs a good amount of minutes, he isn't very effective and his offence has dropped right off. This time around, Myers only has one year left on his deal, but still at a cap hit of $6 million. He is a serious buyout candidate in the offseason for a number of reasons, but a big one is his level of play. Having a modified no-trade clause doesn't help in moving him if the Canucks don't want to necessarily buy him out.
4. John Klingberg ($7 Million AAV)
John Klingberg has not had the season he or anybody envisioned as it was a horrible mistake to sign with the Anaheim Ducks in the offseason. He was trying to cash in on a number of great offensive years in Dallas and with the flat cap, nobody really had the cap space or desire to lock themselves into seven years at a high value.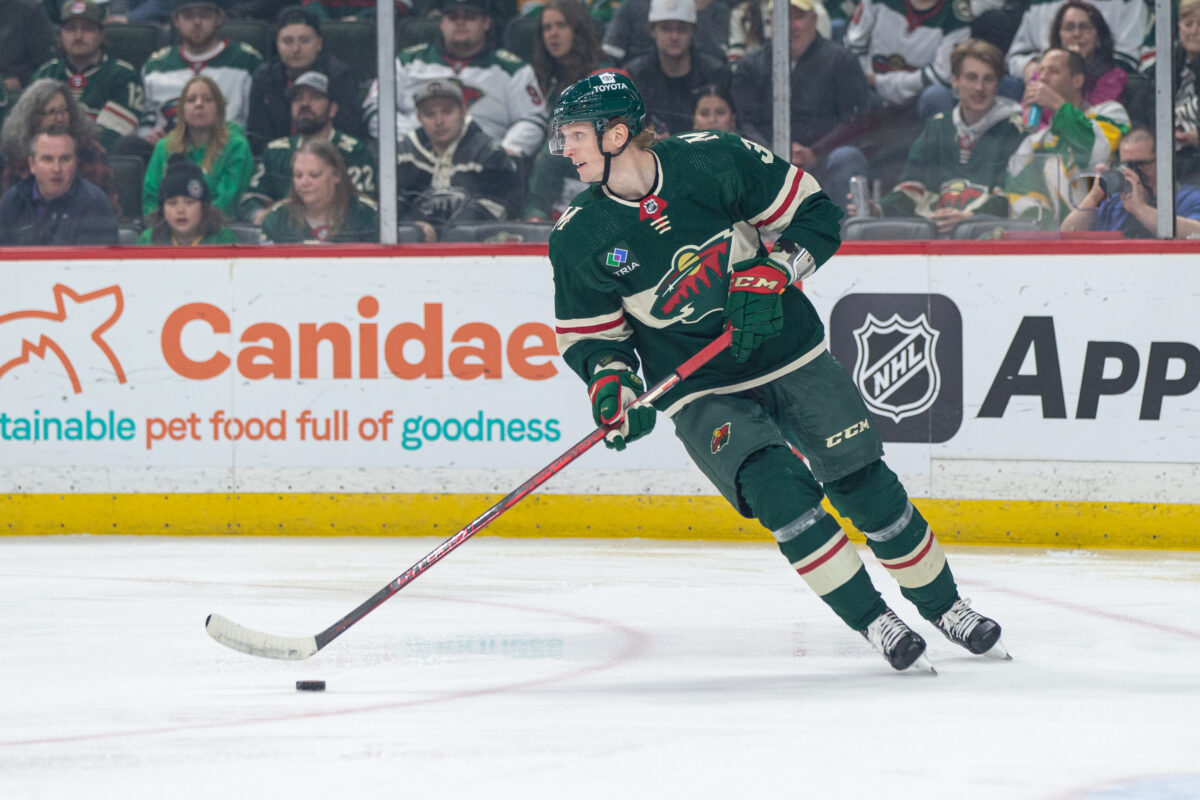 The first half of the season was one Klingberg would very much like to forget, but he started to find his groove in Anaheim before being dealt to the Wild where he has continued his stronger play. He scored 40-plus points in six of his first eight seasons, and now in his ninth, there is a chance he finishes with his lowest point total. As an offensive defenseman, points are what is expected first and foremost. Seeing as he has had a tough time producing his normal amount this season, this is why he ranks so high on the list in 2022-23.
3. Erik Johnson ($6 Million AAV)
I don't want to pick on Erik Johnson again, but I must. The 35-year-old is finally in the last year of his deal that also sees him get $6 million per season. This contract hasn't been good for a while as the Colorado Avalanche really only got good value from it in the first two seasons between 2016-18. He was producing more offensively, averaging around two hits and two blocked shots per game, logging 24 minutes of ice time per game, and even seeing some power-play time. That has completely changed over the past few seasons.
Johnson is now a third-pairing defenseman for the Avalanche with all the talent they have on their back end. He was high on this list last season and that was when he put up eight goals and 25 points in 77 games. This season he has only recorded seven assists in 51 games before his injury. It's obvious $6 million is not worth 17:32 of ice time, even with his defensive contributions.
2. Oliver Ekman-Larsson ($8.25 Million AAV)
Oliver Ekman-Larsson is not the highest-paid defenseman, but he is up there and is definitely one of the most overpaid. The Arizona Coyotes got the best of him before they smartly sold high on him before the decline got really noticeable. Though the Canucks aren't paying his entire $8.25 million AAV salary, they are still on the hook for $7.26 million AAV for four more years. To make things worse, there is a full no-movement clause in the contract until the end of the deal.
After scoring 12-plus goals in a single season seven times in his career, Ekman-Larsson has scored seven in two seasons (133 games) with the Canucks. He is a problem and will continue to be one on the back end as his defensive game isn't great either. The contract is seemingly unmovable and as his ice time and play is dwindling, it's only going to get worse.
1. Marc-Edouard Vlasic ($7 Million AAV)
First on this list will likely be here until his contract is complete, and that's Marc-Edouard Vlasic. A once extremely good defensive defenseman who could also chip in offensively fell hard over the past few seasons. The change started as he got into his 30s and the San Jose Sharks started to get worse.
The 35-year-old used to receive Norris Trophy votes and even won a gold medal with Team Canada at the 2014 Olympics. Knowing the players Canada has to choose from each time around, his defensive game made him very valuable. For a defender whose focus is on the defensive side of the puck, the effects of age don't seem to generally wear these players down so quickly. That hasn't been the case for Vlasic as he is being utilized as a sixth defenseman on one of the worst teams.
The veteran is playing 17:30 per game this season, but is averaging 16:39 over the past three. He has three years left at $7 million AAV and only has a 3-team trade list for the remainder of his deal. Fortunately the Sharks are rebuilding and his contract won't really negatively impact them anymore.
Any surprises above? Let me know in the comments if you agree with the list or who should be switched around.
---
---