Everything seems to be going right for the New York Rangers. They're on a seven-game win streak and have scored 15 unanswered goals. New York's biggest names are living up to their high expectations, but behind the highlight reel goals and heartstopping saves, there lies another key to the Rangers' success. The fourth line made up of Jimmy Vesey, Barclay Goodrow, and Tyler Motte isn't the most eye-catching part of the Rangers' star-studded lineup, but their consistency and reliability will be and already have been part of New York's winning formula.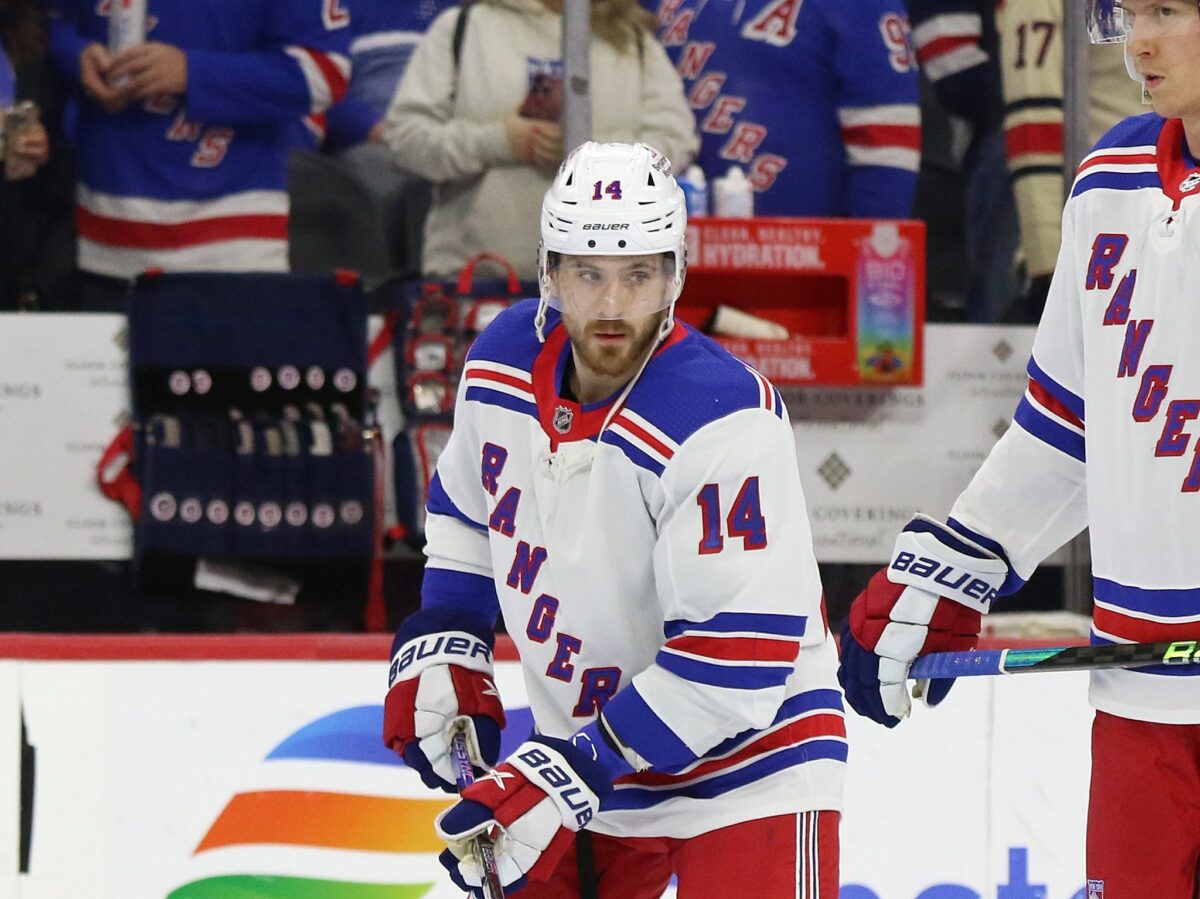 The Vesey-Goodrow-Motte line is likely an upgrade from what general manager Chris Drury expected the fourth line to be. Before the Patrick Kane trade coming to fruition, Drury likely planned to acquire a low-cost, defensively responsible forward to play alongside Motte and either Vesey or Goodrow. The luxury of being able to put out a fourth line with both Vesey and Goodrow is a welcome latent effect of Kane's place on the right wing depth chart.
Rangers' Fourth Line By the Numbers
The Rangers have not lost a game in regulation since Motte's return to the Rangers' lineup after suffering an upper-body injury against the Ottawa Senators on March 2. While most of their success has come from impressive goaltending, high-powered offense, and a defense finally adjusting to Ryan Lindgren's absence, it's hard to ignore just how solid Vesey, Goodrow, and Motte have been as a group.
New York has played six times since Motte's return, and in all but one of those games, the trio has recorded an expected goal percentage (xG%) of over 60%. In two of those games, their xG% was over or just about 80%, according to MoneyPuck. This means that while New York's fourth line is on the ice, they generate more quality shots than their opponents. 
Related: 4 Rangers Crucial to Team's Postseason Success
---
Latest News & Highlights
---
The line's impact isn't just hidden away in analytics but is evident from the scoresheet as well. The group has scored three times in the last four games and has allowed only one goal while on the ice. While a plus/minus of two over a four-game stretch doesn't necessarily jump off the page, it's important to consider the types of situations that they play in compared to the top nine. 
In situations where the Rangers have a higher-than-average opportunity to score, like offensive zone faceoffs, head coach Gerard Gallant is much more likely to send one of the top two lines onto the ice rather than the Vesey-Goodrow-Motte line, making their offensive contributions and defensive responsibility all the more impressive.
Why It Matters
The Rangers are gearing up for what should be a long playoff run, and to be able to withstand the challenge of playing sixty minutes of intense hockey every other night, they are going to need Vesey, Goodrow, and Motte to keep up their strong work. Having a fourth line that is not only not a liability but a two-way force will be crucial for two main reasons. 
First, it allows Gallant to avoid overworking the rest of the lineup. Each minute that Vesey, Goodrow, and Motte are on the ice reduces the workloads of forwards like Mika Zibanejad and Chris Kreider. When big moments surface in the playoffs, the Rangers will want their top forwards to be fresh and explosive, and one of the ways to accomplish this is by having a competent fourth line that can eat up minutes.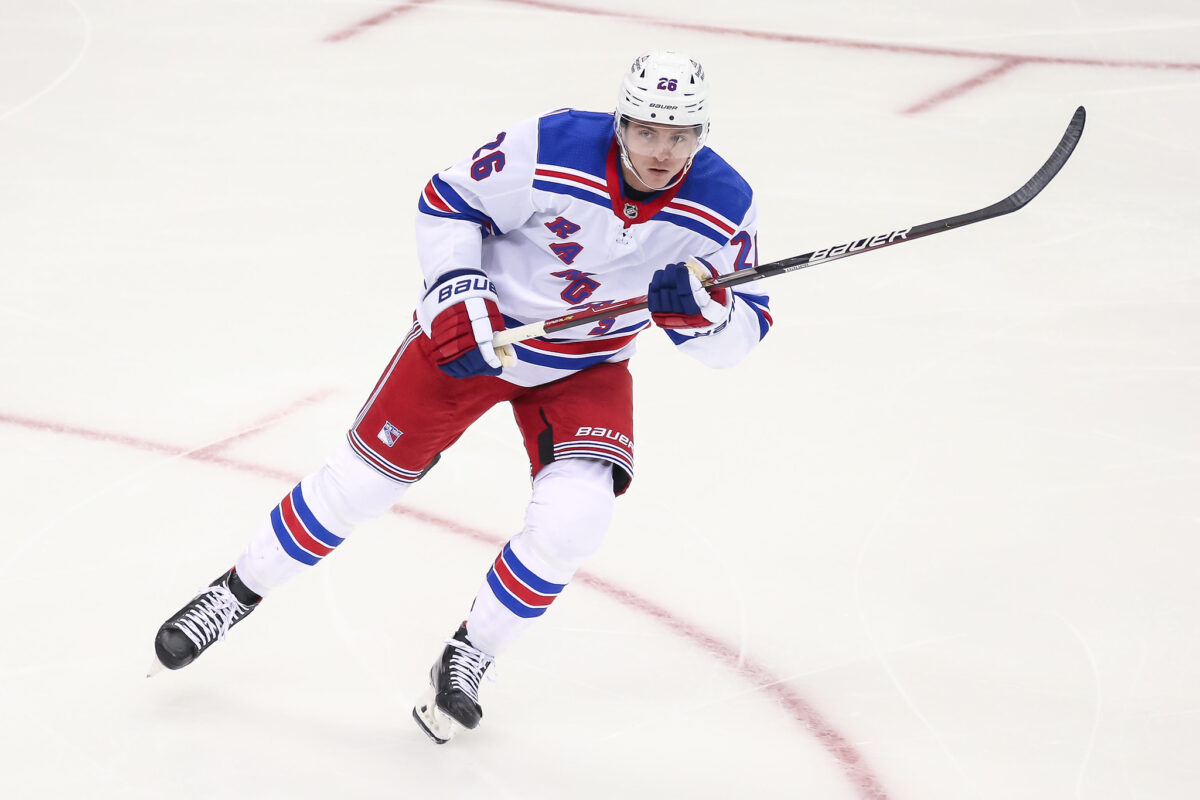 Second, the Vesey-Goodrow-Motte line is able to sustain the pressure that the rest of the forward group creates. They don't give their opponents a chance to recalibrate or rest when they are on the ice, a quality which will serve the Rangers especially well in the physically grueling and fast-paced playoffs.
Teams that find success in the postseason always have high-end talent. There's no denying that. But they also tend to have rosters that are rock solid all the way down to the bottom of the lineup. High expectations surround Madison Square Garden as the postseason nears, and the Rangers' fourth line has thus far done its job to ensure the Rangers meet those expectations.
---
---