We could very easily call this 'Rebuilding the Devils in 5 Moves' but for the purposes of this article we will stick with four for now and assume that the New Jersey Devils select Nolan Patrick with the number one overall pick in the 2017 NHL Draft. Winning the lottery changed a lot of perception about the Devils going forward and the franchise hopes it can be an accelerator to waving goodbye to the dismal past five seasons in their rearview mirror.
With 11 picks in the upcoming draft and oodles of cap space at their disposal ($21 million, give or take a dollar or two), one might even say that they are sitting pretty right now. We live in a world of fantasy drafts, and building new teams on your video games, and in some instances writing an article of basically a wishlist for Santa Shero, err, Santa Claus aka Devils GM Ray Shero. It'd be shocking if New Jersey held onto all eleven picks; with the expansion draft looming and some teams close to the cap in addition to there not being enough impact free agents available this summer – trades are the way to go to acquire the four players listed below.
New Jersey Devils win top pick in NHL Draft Lottery shockerhttps://t.co/sNenqXDYgH pic.twitter.com/BG0c0rHkU2

— Pete Blackburn (@PeteBlackburn) April 30, 2017
So here are four players we'd like to see Santa Ray give to the fan base to prepare for the 2017-18 season. Their biggest need is obviously on defense, so that's where three of our four choices will be positioned. This is all assuming that players like Patrick, John Quenneville, Michael McLeod and Blake Speers will be on the opening night roster.
1) Jacob Trouba (D) Winnipeg Jets
The right-handed defender has one-year left on his contract at $2.8 million after holding out at the start of this past season. A veteran of four years in the NHL already, Trouba is just 23-years-old and the Jets are pretty deep on defense with right-handed shots (which was part of the reason for his holdout). Perhaps the Devils can offer 22-year-old Damon Severson (RFA, $605,000 last season) Joe Blandisi (RFA, $648,000 last season) and a second-round pick (New Jersey owns two in this draft: their own and Boston's) for Trouba, Joel Armia and a fourth round pick.
Even if it ended up costing the Devils an NHL forward not named Taylor Hall they should pursue this because they will need to create some openings for younger forwards and let's keep it real: their defense was pretty porous this past season.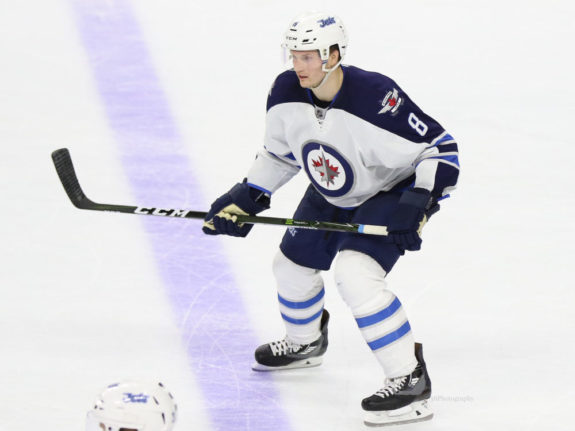 2) Josh Manson (D) Anaheim Ducks
The Ducks have drafted so many good defenders recently that they are going to find themselves in a bad spot once we get closer to the expansion draft. That's where our hero Super Ray should swing into action and make a duck call, err call to the Ducks. Anaheim GM Bob Murray won't be able to retain all of his assets, and as the team with the third-highest payroll could be looking for some salary relief. The Devils can offer a second and third round pick (they own two-thirds: San Jose's and Colorado's – which is just as good as a second) to acquire the 25-year-old Manson in an effort to restore some grit and sandpaper on their blueline.
If Shero really wants to sweeten the pot he can offer to take the contract ($3.7 million annually over the next four seasons) of Simon Despres of off Murray's payroll. Shero drafted Despres (post-concussion syndrome) in Pittsburgh.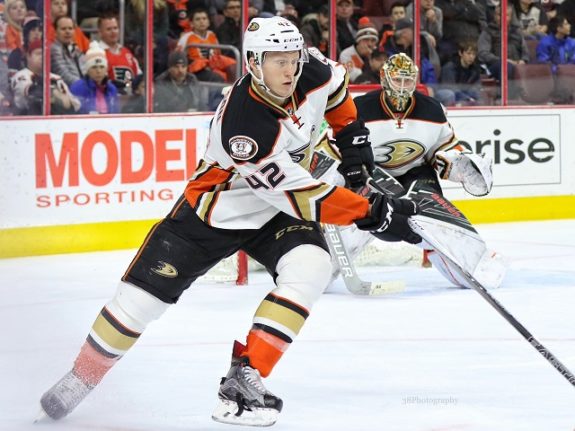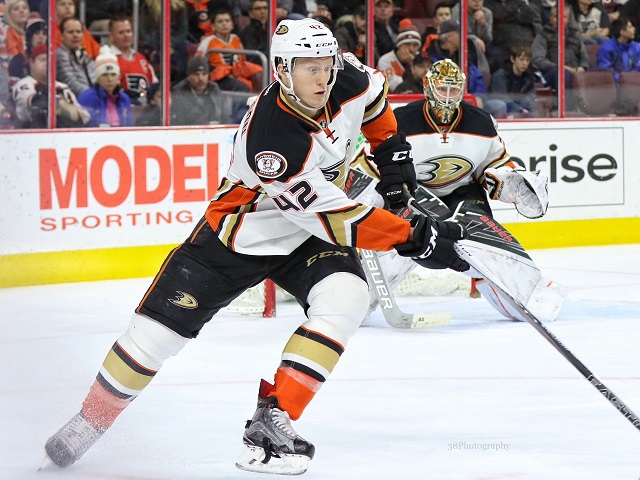 3) Justin Schultz (D) Pittsburgh Penguins
The consensus is that the best free-agent defenseman on the market this summer will be Kevin Shattenkirk and teams will be looking to break the bank in order to sign him. Expect teams like the New York Rangers, Toronto Maple Leafs, Vegas Golden Knights (yes, them too) and others to get into a bidding war for the current Capitals and former Blues blueliner. Schultz will be an RFA this summer and Shero should be able to swing a deal with his former employers for the 26-year-old.
Perhaps he can be had for Devante Smith-Pelly ($1.3 million next season) and blueline prospect Joshua Jacobs ($725,000 next season/41st overall in 2014)? In a dream world, they'd prefer a more veteran defender like Jon Merrill or Dalton Prout.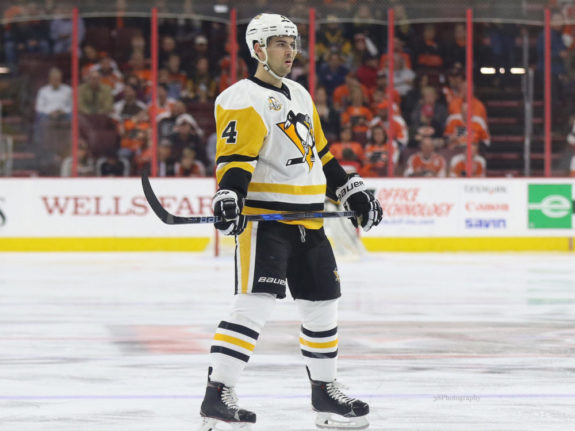 4) Jonathan Drouin (W) Tampa Bay Lightning
Here's the one you've been waiting for. Shero has an asset named Ilya Kovalchuk now, and this asset allegedly only wants to play in this area or down in Florida. If that is indeed the case then the Devils GM should make a call to the Bay and do his best to convince Lightning GM, Steve Yzerman, that the Bolts would erase the memory of this past season by rolling out a top line of Kovalchuk-Steven Stamkos-Nikita Kucherov.
Drouin has had his run-ins with Tampa's front office before and now with his impending RFA status, this could be the time that we see the third overall pick in 2013 change teams. The Devils will have to sign Kovalchuk before they trade him to anyone, and the team he goes to will obviously be involved in those contract negotiations in some way. Stevie Y still has to sign two other RFA's in Tyler Johnson and Ondrej Palat this summer, and in two seasons Kucherov and Brayden Point will be RFA's.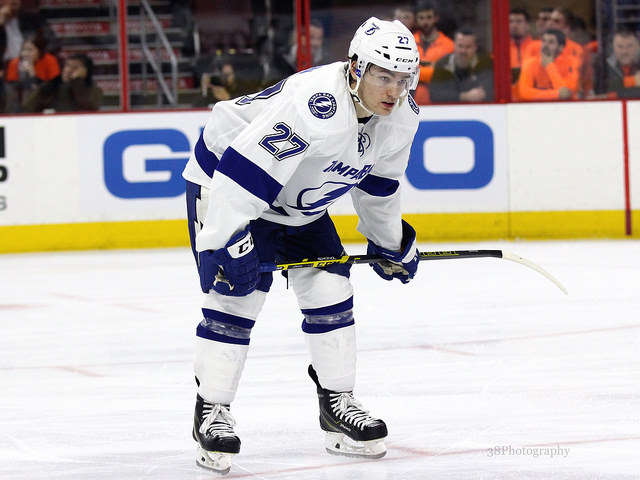 So after all of that here's what the Devils opening night roster of skaters could look like, but probably won't. But hey it was fun to write and fun for all of us to dream right? If by some stroke of luck or divine intervention that half of these moves work out, I'll gladly give away two tickets to a game at the Rock next season to one of our readers.
Hall – Patrick – Drouin
Henrique – Zacha – McLeod
Quenneville – Zajac – Palmieri
Bennett – Coleman – Wood
Noesen/Speers
Santini – Trouba
Moore – Manson
Greene – Schultz
Kapla