While the Montreal Canadiens' recent penchant for overtime victories is impressive, their latest, a 1-0 win over the visiting Columbus Blue Jackets on Tuesday, led to a rather dubious honor. In spite of finishing February with three straight wins and four in their last five, they finished the month without a single one coming in regulation.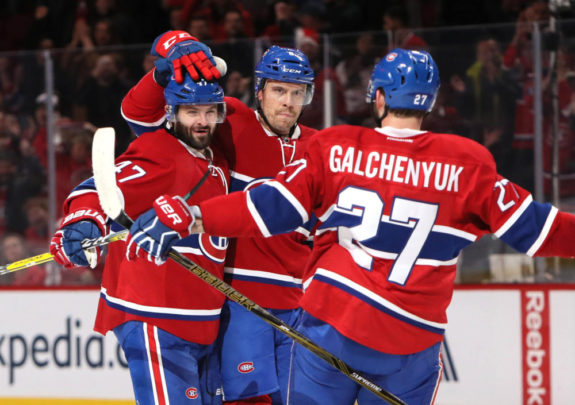 Now 4-2 under new-head-coach Claude Julien, the Habs went 5-7-1 overall in February, with their latest win arguably being the most impressive of all. Carrying the play against the powerhouse Blue Jackets, the Habs came away with a controversial two points, as Alex Galchenyuk notched his second consecutive overtime winner on the power play.
First Period
The game, Jordie Benn's first as a Hab and David Desharnais' last as a member of the organization, started almost as controversially as it ended.
Soon after Jackets defenseman Zach Werenski opened the first by hitting the first of his two posts on the night, teammate Scott Hartnell skated into Carey Price's blue paint untouched, ultimately tripping up the Canadiens goalie from behind.
Here's Scott Hartnell's slewfoot on Carey Price from the first period pic.twitter.com/bulozzKa9M

— Scott Matla (@scottmatla) March 1, 2017
No penalty was called on the play. Remember that…and what they say about karma (or make-up calls).
Second Period
With the score still knotted at zero, Jackets forward Boone Jenner rang another shot off the post for four total on the night for his team. However, arguably the best chance of the period came soon thereafter, when the Habs' Artturi Lehkonen skated in on a two-on-zero break with Brendan Gallagher, opting to shoot. Jackets goalie Sergei Bobrovsky got his right pad on the shot and was able to smother Lehkonen's follow-up opportunity.
Third Period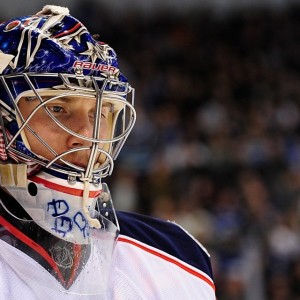 Jenner got his second great chance of the game early in the third when his shot managed to get through Price, only to ultimately go wide of the net.
About five minutes later, despite being harassed by defenseman Seth Jones, Habs captain Max Pacioretty was able to send in Alexander Radulov on a break, only to see the Russian forward thwarted by a back-checking David Savard.
A menace in the offensive zone all game long, Pacioretty got stoned by Bobrovsky late in the game at the lip of the crease when Andrei Markov spotted him all alone. The Jackets netminder stuck his pad out to further frustrate the Canadiens forward, who had a game-high eight shots on goal, and help send the game to overtime.
Overtime
In the extra frame, Phillip Danault sent Pacioretty in alone only to have Bobrovsky come out on top once again. However, on the rebound, the puck appeared to go in the net, only for the goal to be waved off. In spite of a video review, which seemed to reveal a good goal that came before the whistle, the call on the ice stood, likely as a result of the league's intent-to-blow rule.
Soon thereafter, as a result of what was both a legitimate penalty and a clear make-up call, Seth Jones was sent to the sin bin for holding Markov. There was no denying that there was an infraction on the play, but the fact that it was called in overtime left Jackets head coach John Tortorella fuming. Galchenyuk's subsequent winner certainly didn't help matters in that regard.
Habs score twice in OT to beat the Blue Jackets pic.twitter.com/vab3NCgbCp

— Scott Matla (@scottmatla) March 1, 2017
---
Scoring Summary
FIRST PERIOD
No scoring
SECOND PERIOD
No scoring
THIRD PERIOD
No scoring
OVERTIME
Alex Galchenyuk (15) assisted by Shea Weber and Max Pacioretty
THW Three Stars
First: Sergei Bobrovsky (29 saves)
Second: Carey Price (26 saves, shutout)
Third: Max Pacioretty (1 assist, 8 shots)
---
NEXT UP
Montreal Canadiens vs. Nashville Predators
Bell Centre – 7:30 p.m. EST on Thursday, March 2
Broadcast channels – SN, RDS, FS-TN
2016-17 Season Series: Jan. 3: Canadiens 2 – Predators 1 (OT)
NEXT UP
Columbus Blue Jackets vs. Minnesota Wild
Nationwide Arena – 7:00 p.m. EST on Thursday, March 2
Broadcast channels – FS-O, FS-N, FS-WI
2016-17 Season Series: Dec. 31: Blue Jackets 4 – Wild 2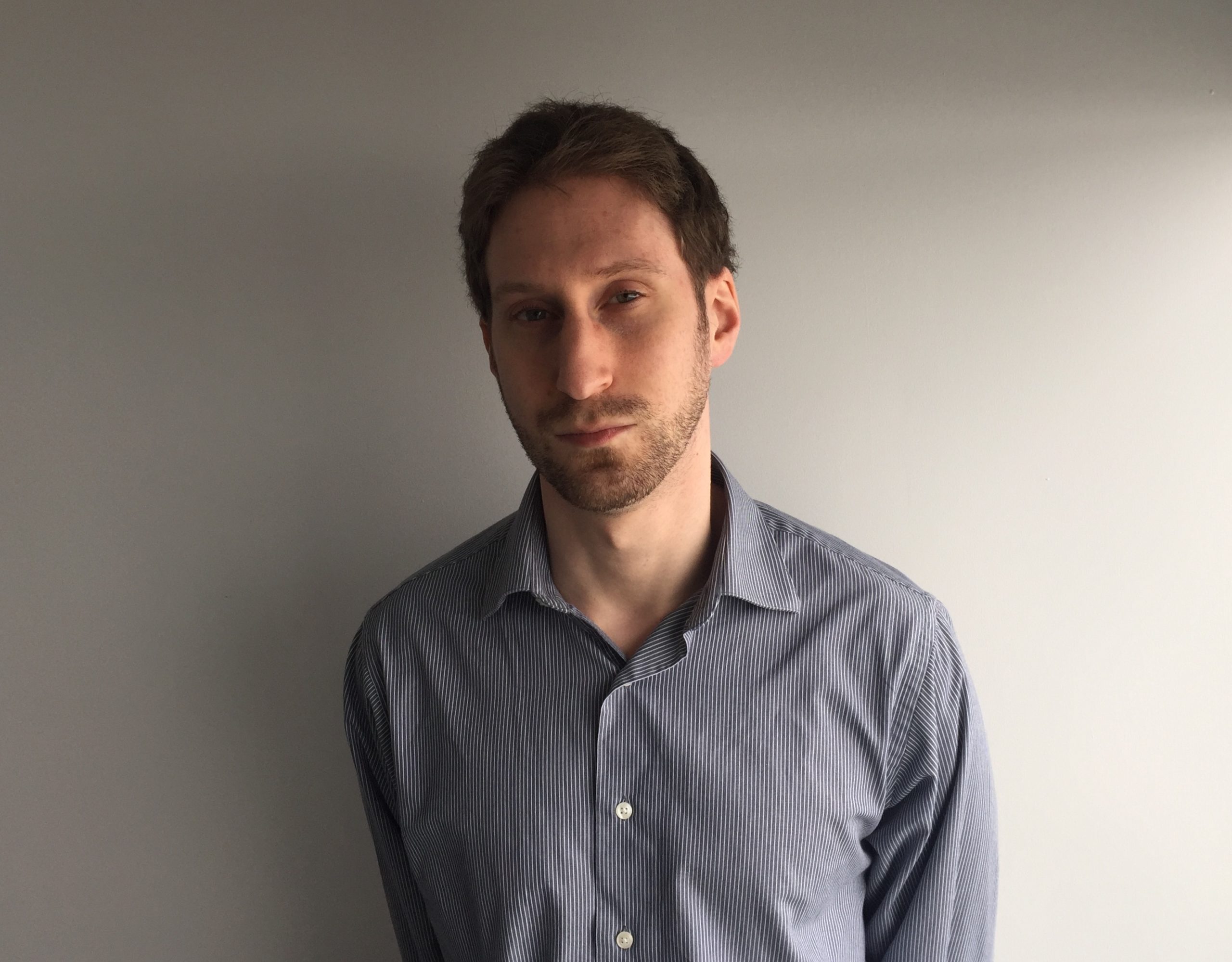 After 10 years of writing hockey, Ryan decided it was as good a time as any to actually join The Hockey Writers for the 2014-15 season. Having appeared as a guest on such programs as CBC Radio One's Daybreak, Ryan has written for such publications as the Montreal Gazette and Bleacher Report and worked for the NHL itself and his hometown Montreal Canadiens. He currently writes about all things Habs for THW, with it being a career highlight for him to cover the 2021 Stanley Cup Final as a credentialed member of the press.