Entering this weekend, you had to think the Ottawa Senators needed a clean sweep of their remaining games against the Montreal Canadiens for a realistic shot at winning the Atlantic. Not only did the first meeting of the two teams' home-and-home series reach overtime, effectively killing that dream, but the Senators ultimately lost both that game (in a shootout) as well as Sunday night's rematch in Montreal… by a decisive 4-1 final score.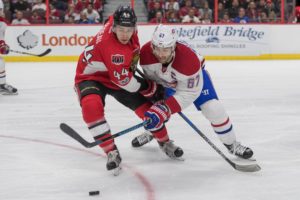 One game between the two remains next Saturday. But with the Canadiens boasting three more regulation and overtime wins, four points now separating the two teams and just one Senators game in hand, they're no longer in control of their destiny.
In essence, the Senators now need favors from other teams to see this one through, which is asking a lot when the schedule makers did them none whatsoever over this final leg of the season. They didn't do themselves many either on Sunday night.
First Period
Things got started quickly in Montreal, when Tomas Plekanec opened the scoring less than a half-minute in, backhanding a rebound into an open cage to put the Habs up 1-0.
Plekanec capitalizes on the Markov rebound. 1-0 #Habs early. pic.twitter.com/NtulbzHvn1

— Marc Dumont (@MarcPDumont) March 19, 2017
Off a similar play, Senators forward Tom Pyatt tied the score against his former team when he corralled a blocked shot in the slot and got one over Canadiens goalie Carey Price. Newly acquired defenseman Jordie Benn put the home side up for good late in the period with a point shot that redirected past Senators goalie Craig Anderson, who, along with Price, started both games in the set of back-to-backs.
Second Period
The score held at 2-1 in the second, with defenseman Nathan Beaulieu getting the best Canadiens chance of the period. Anderson flashed the leather, making a glove save off his shot from the top of the faceoff circle, though. Sens forward Kyle Turris meanwhile earned the absolute best opportunity of the frame, but was denied by a spectacular Price toe save.
Ridiculous Carey Price save #420017 pic.twitter.com/PoHs2vEjQs

— Marc Dumont (@MarcPDumont) March 20, 2017
Third Period
The floodgates opened early in the third. Paul Byron doubled the Canadiens lead when he, on a two-on-one with Plekanec, elected to shoot and beat Anderson.
Beaulieu put the game out of reach with less than five left on the power play after Bobby Ryan took an ill-advised interference penalty on Alexei Emelin deep in the Sens' zone. Of note, Beaulieu's bomb was the Canadiens' first power-play tally of the month and punctuated a strong couple of games from the young rearguard with an exclamation point.
Beaulieu scores with a big blast! pic.twitter.com/x7GOOCH9kA

— Marc Dumont (@MarcPDumont) March 20, 2017
Byron nearly got his second of the game immediately off the ensuing faceoff, when he tipped in a Brendan Gallagher feed on a two-on-one. However, the goal was contested and called back, because the play had been off-side.
The challenge, while successful, was also fruitless, as there wasn't enough time left on the clock at that point for the Senators to make a serious run at beating the Habs in the game. It doesn't look good in regard to the division either.
---
Scoring Summary
FIRST PERIOD
MTL – Tomas Plekanec (8) assisted by Andrei Markov and Paul Byron
OTT – Tom Pyatt (7) assisted by Mike Hoffman and Jean-Gabriel Pageau
MTL – Jordie Benn (4) assisted by Nathan Beaulieu and Alexander Radulov
SECOND PERIOD
No scoring
THIRD PERIOD
MTL – Paul Byron (20) assisted by Brendan Gallagher and Shea Weber
MTL – Nathan Beaulieu (3) assisted by Andrew Shaw and Phillip Danault
THW Three Stars
First: Paul Byron (1 goal, 1 assist)
Second: Nathan Beaulieu (1 goal, 1 assist)
Third: Carey Price (30 saves)
---
NEXT UP
Montreal Canadiens vs. Detroit Red Wings
Bell Centre – 7:30 p.m. ET on Tuesday, March 21
Broadcast channels – SNE, RDS, FS-D
2016-17 Season Series:
November 12 – Canadiens 5 – Red Wings 0
November 26 – Canadiens 2 – Red Wings 1 (OT)
January 16 – Red Wings 1 – Canadiens 0
NEXT UP
Ottawa Senators at Boston Bruins
TD Garden – 7:00 p.m. ET on Tuesday, March 21
Broadcast channels – NESN, RDS2, TSN5
2016-17 Season Series:
November 24 – Senators 3 – Bruins 1
March 6 – Senators 4 – Bruins 2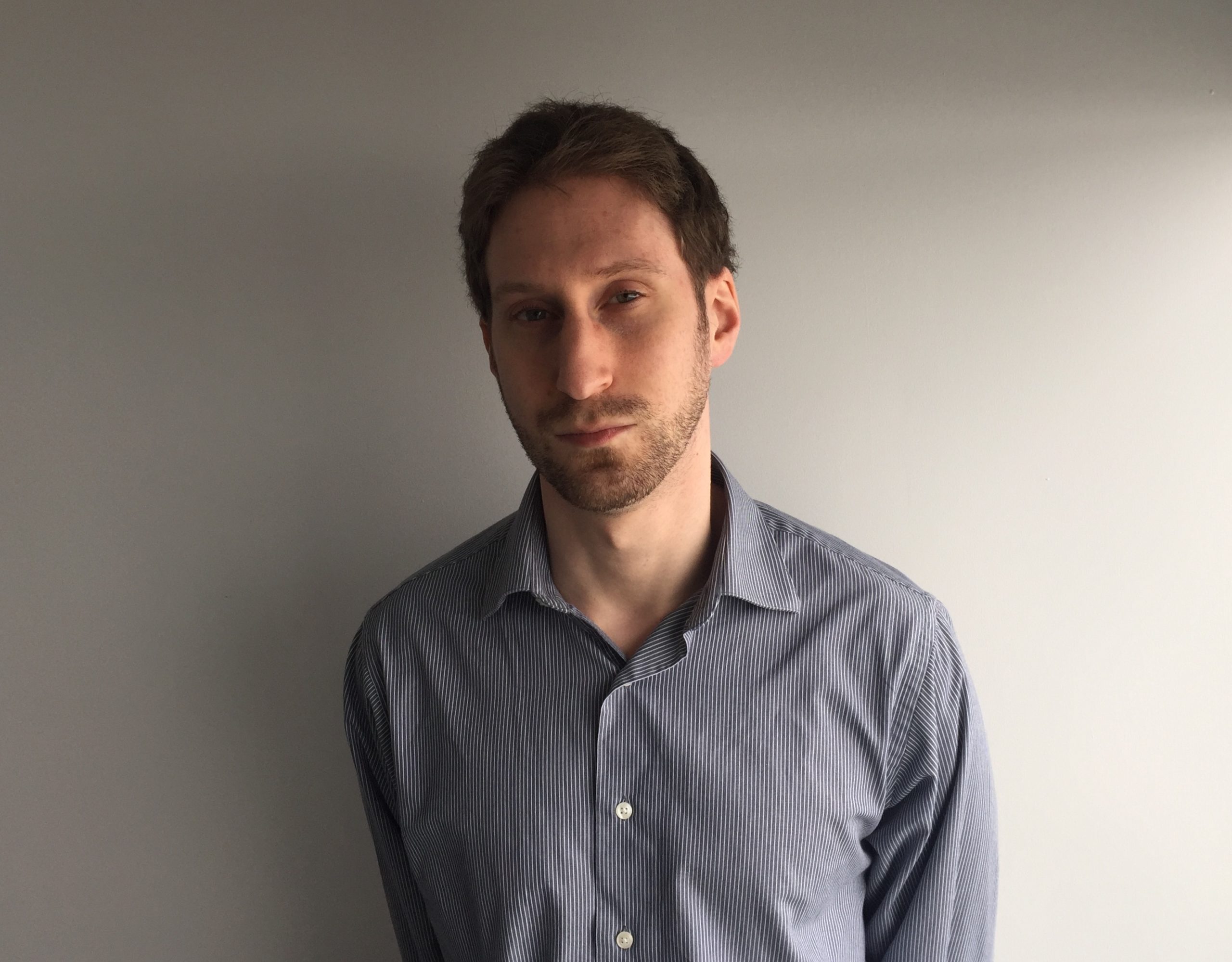 After 10 years of writing hockey, Ryan decided it was as good a time as any to actually join The Hockey Writers for the 2014-15 season. Having appeared as a guest on such programs as CBC Radio One's Daybreak, Ryan has written for such publications as the Montreal Gazette and Bleacher Report and worked for the NHL itself and his hometown Montreal Canadiens. He currently writes about all things Habs for THW, with it being a career highlight for him to cover the 2021 Stanley Cup Final as a credentialed member of the press.