Goaltending is critical in the NHL. The cliche is that you can't win a Stanley Cup unless you have a hot goalie and the Detroit Red Wings didn't win a Cup nor did they have hot goalie last season. In fact, they gave up 3.73 goals-against per game, which isn't entirely the fault of their goalie – their defense was pretty awful as well – but it's a position that needs to be better for the team to succeed. With that in mind, here are four goalies the Red Wings should target this offseason.
Marc-Andre Fleury (Two Years Left, Vegas Golden Knights)
The Golden Knights recently committed to Robin Lehner as their goalie of the future after they signed him to a 5-year, $25 million extension – wrong link That leaves Marc-Andre Fleury's status, and his $7 million cap hit for the next two seasons, up in the air as the Golden Knights have no cap space. General manager Kelly McCrimmon has to be smart with how he moves players to create cap space, and Fleury is the most likely and notable player to be traded.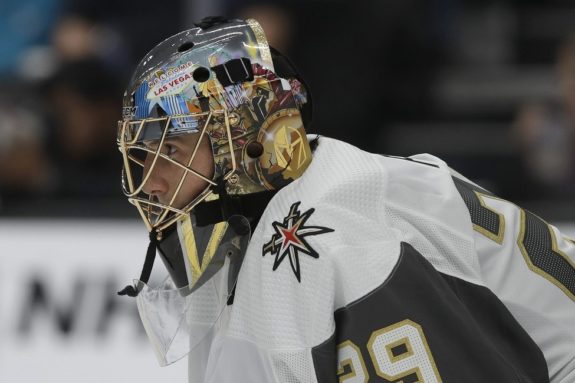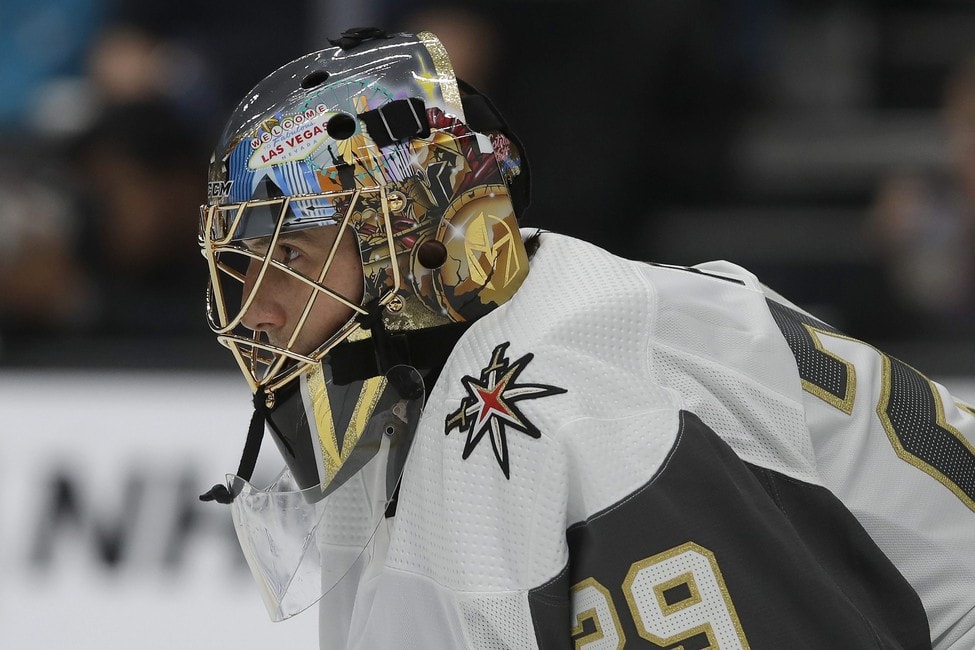 The problem is Vegas might have to retain part of his salary. As of me writing this article (Tuesday afternoon), the Knights have just $500,000 retained from the Tomas Tatar trade. My guess is the Golden Knights won't hang on to any of Fleury's salary, preferring instead to include a sweetener to finalize a deal.
The Red Wings are in asset acquisition mode and have the necessary cap space to take on Fleury's contract. I don't know how much interest Fleury has in becoming a Red Wing, but Detroit is one of the few teams that could make a trade work with Vegas. His modified no-trade clause could be the biggest hurdle to getting a deal done.
Matt Murray (RFA, Pittsburgh Penguins)
Speaking of former Penguins netminders, why not take a run at two-time Stanley Cup champion Matt Murray? He's coming off a rough 2019-20 season when he posted a 2.87 goals-against average (GAA) and .899 save percentage (SV%) in 38 games, but at 26 years old, he should have several good seasons left in him. He's a restricted free agent so the Red Wings could extend an offer sheet to him, but I'd like to see them make a trade.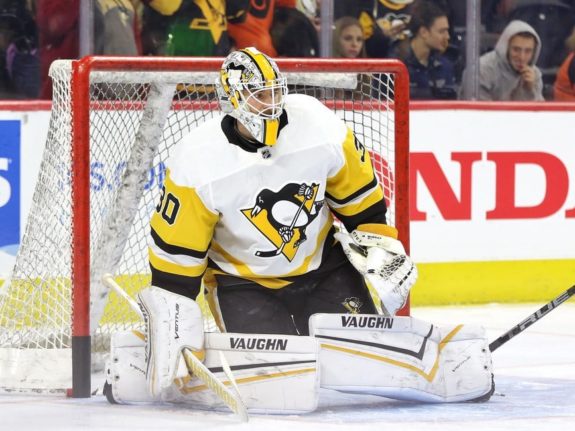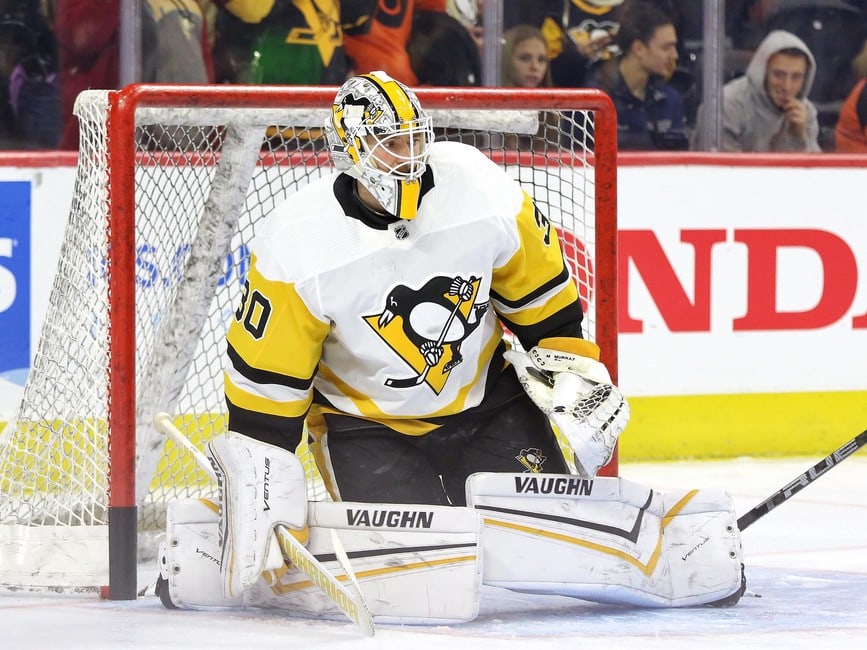 Similar to Fleury, Murray has lost his starting job. Penguins GM Jim Rutherford re-signed Tristan Jarry to a 3-year, $10.5 million extension over the weekend and he seems like a player the organization is going to try to build around. That leaves Murray up for grabs but Pittsburgh will want to get something in return.
Related: Worst Trades in Red Wings Franchise History
That's not great news for Rutherford as the goalie market is saturated this offseason with plenty of solid options available. It is, however, great news for the Red Wings, who could acquire Murray for less than they would give up in any other year. A Matt Murray-Jonathan Bernier platoon would be decent and certainly an upgrade over what the Red Wings had last season.
Anton Khudobin (UFA, Dallas Stars)
I am cautious about teams making franchise-altering decisions based on a player's performance in the Return to Play. We haven't seen it so far (unless you consider trading Kasperi Kapanen and Oli Maatta franchise-altering), but Anton Khudobin of the Dallas Stars in an interesting case. Coming off a fantastic postseason, Khudobin is a candidate that fits what most teams are looking for (an affordable goalie with experience) and should be a goaltender that the Red Wings go after this offseason.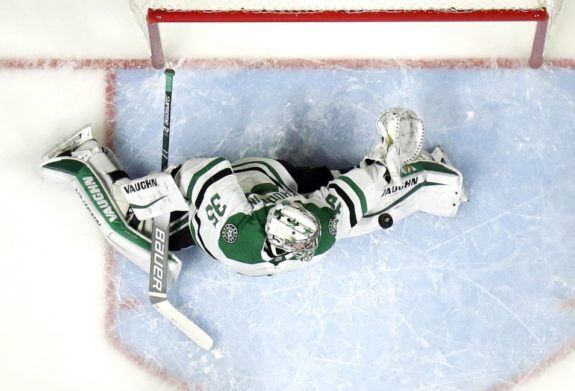 His best statistical season was last season when he played in 30 games with a 16-8-4 record, a 2.22 GAA and .930 SV%. In the postseason, Khodubin had a 2.69 GAA and .917 SV% while playing in five fewer games than in the regular season. At 34, he won't be signing a long-term contract but giving him a two-year deal is quite reasonable.
In 11 NHL seasons, Khudobin hasn't earned more than $2.5 million a season. He's in line for a raise up to at least $3 million and that's a salary and cap hit Detroit can easily pay and should look into offering the UFA. It's a partnership that makes sense for both parties.
Frederick Andersen (One Year Left, Toronto Maple Leafs)
Frederick Andersen is in a unique situation. He has one year left on his deal with the Maple Leafs, with a cap hit of $5 million and a modified no-trade clause. Toronto paid his $4 million bonus for 2020-21 on July 1, so only $1 million in base salary remains for next season. That's an extremely worth-while contract for any team that wants to take a run at a veteran netminder.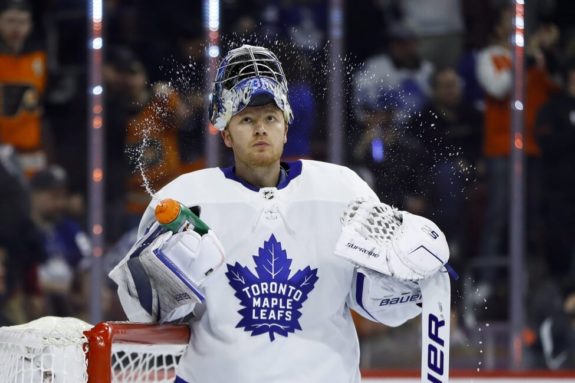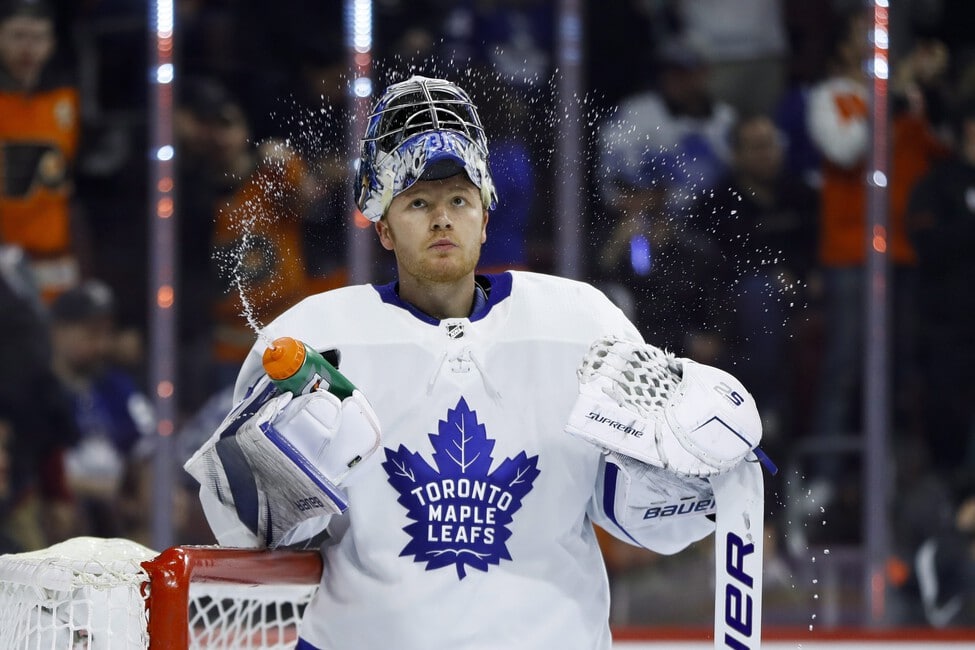 However, the Maple Leafs do not have to trade their starting goaltender. GM Kyle Dubas would only make this move if he could secure a long-term option in net. Andersen's stats are good, with a career .917 SV% and 2.63 GAA, but next season will be a tryout of sorts, as he hopes to get a long-term extension somewhere. Detroit would be a considerably worse place than Toronto to showcase his skills since the Red Wings' defense is much worse, but it's definitely a position upgrade for them.
Related: Red Wings' 50-Goal Scorers
Toronto will want a defenseman in return for any trade involving Andersen. The Red Wings have some pieces that may interest the Maple Leafs, like Filip Hronek or Madison Bowey, but it would be a risk for both teams. This move is unlikely to happen, but it's worth talking about.
The Next Red Wings Goalie Will Be…
Someone other than Jimmy Howard, I can guarantee that much. Anything is possible in the NHL today when you have cap space and assets, and the Red Wings have both. With plenty of goalies on the market, this could be the offseason that teams find their long-term netminder to build their franchise. The Red Wings need to fill that hole sooner rather than later. Any of the players mentioned above should be considered and would benefit the club going forward.