A few days ago, I wrote about the rumor that Toronto Maple Leafs starting goalie Frederik Andersen might be headed to the Carolina Hurricanes. That possibility is still flying around, however, further news and rumors have emerged.
Related: Maple Leafs Radical Trade Rumors: Nylander, Ekblad, Nurse & Subban
In this edition of Maple Leafs News & Rumors, I'll take a further look at what's happening on the Andersen trade front. I'll also speculate about why and where he might land. It's still a rumor but there is logic to what's being suggested.
Kyle Dubas Has Spoken With Frederik Andersen about a Trade
On Sept. 4, Sportsnet's Elliotte Friedman was interviewed on Sportsnet 590 radio and shared information about the Maple Leafs and their starting goalie. He reported that general manager Kyle Dubas had taken an opportunity to talk with Andersen about the rumors.
Dubas' message was, "We are not shopping you, but there are a number of teams really interested in you and we are listening." Friedman's report makes sense. The NHL is a balance between business (any team could trade any player – even Wayne Gretzky) and team-building where relationships are developed over years of playing together.
Related: Who is the NHL's Top Goaltending Prospect?
The fairest way to conduct such business would seem to try to be as transparent with players as possible about what's going on, so that information vacuums won't lead to confusion. For what it's worth, Dubas seems to do that with his team.
Andersen just finished his fifth season with the Maple Leafs. He came to the team in 2016 for two draft picks (in 2016 and in 2017), which was good value for that trade. He's also been a strong goalie and a good teammate ever since. But, hockey is what it is; and, Andersen has to know that when teams call about your availability, management will pick up the phone. That's one of the downsides of being in a business where your salary is $5 million per season.
Hockey Insiders Weigh in About a Potential Trade
Sportsnet's Luke Fox, who publicly wonders whether trading Andersen is a good idea – who's better at the salary? – noted that the Maple Leafs have reportedly been called by the Hurricanes, Minnesota Wild, Calgary Flames, and the Buffalo Sabres "to name a few." Each of those teams has a solid reason for asking about Andersen.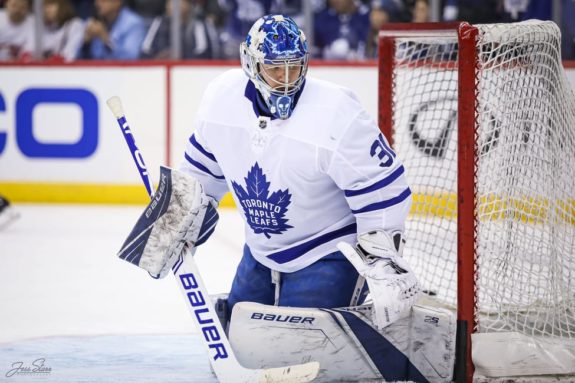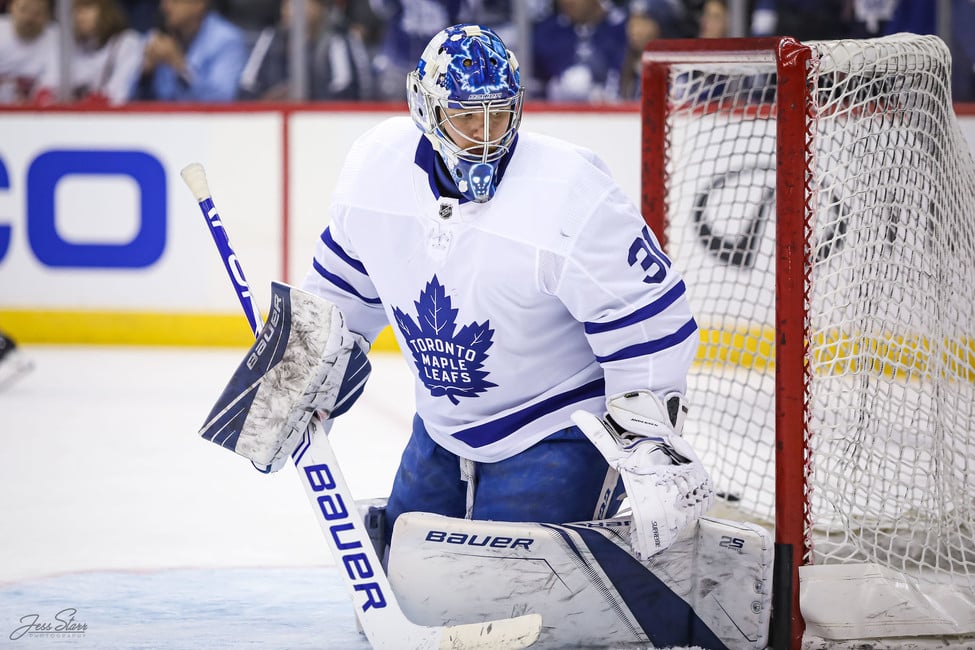 Friedman reported that he didn't know how Andersen took the news from Dubas about a potential trade, but early last week Sportsnet's Chris Johnston reported that the goalie was already assuming a move was coming and was preparing himself for it.
Johnston reported on Sept. 2, "I think there's a good chance Freddy isn't playing in Toronto next season. Teams have an interest and the Leafs are taking the calls. Even heard from Andersen's side that Freddy seems to be preparing as if he won't be back with Toronto."
Where Will Andersen Land?
Andersen's expiring contract probably won't make him a good fit for a number of teams with playoff potential who are close to the upper limit of the flat salary cap. However, for teams that aren't bumping up against the cap, he would be a great pick up. He only has one season left on a contract worth $5 million but with an actual salary of only $1 million – the Maple Leafs have already paid $4 million of his salary as a signing bonus.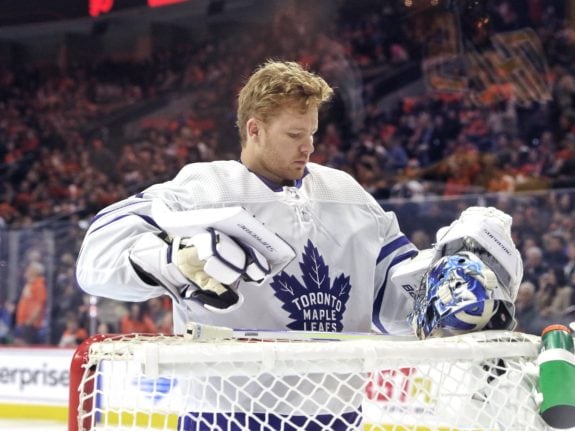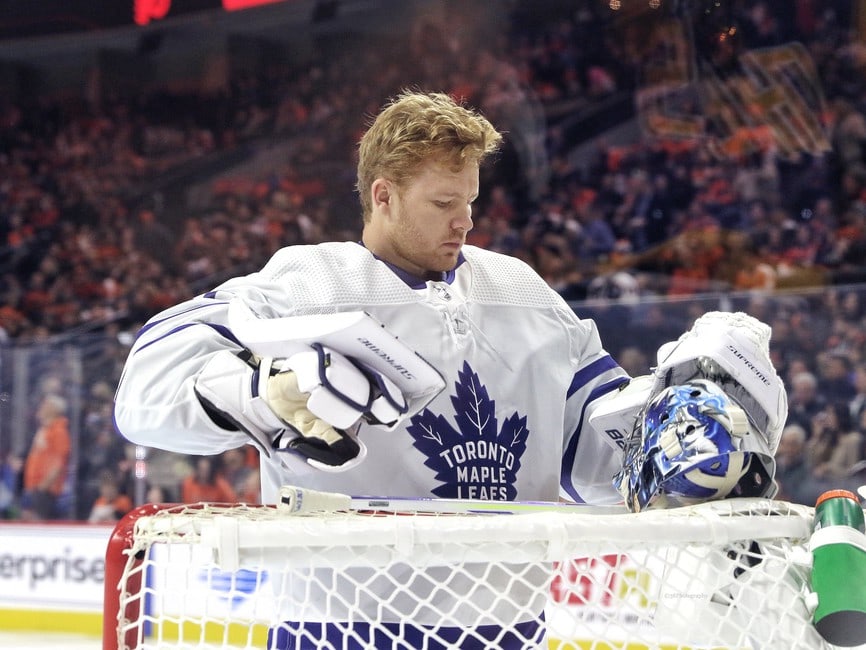 The upper limit of the NHL cap for next season is $81.5 million and the lower limit is $60.2 million. Theoretically, Andersen would be attractive for teams looking to hit the cap floor, but that doesn't want to spend their own money to do so. However, although a cap floor exists, few teams seem in jeopardy of not reaching it. In 2019-20, no NHL team was close to the floor. According to Cap Friendly, the New Jersey Devils had the lowest cap hit in the NHL at $72,895,143, almost $13 million above that floor.
Andersen's Attractiveness for a Rebuilding Team
Andersen would be a great pick up on a rebuilding team looking for an inexpensive goalie who might also become a trade-deadline asset as a rental. I have already mentioned the Ottawa Senators as a perfect landing spot for him, and they have prospects who could help the Maple Leafs. Furthermore, 2020-21 will not be the Senators' season to make a run at the Stanley Cup. The team is trending upward, and a run might happen soon, but not next season.
Related: 3 Teams That Should Be Interested in Judd Brackett
Andersen is used to facing high-danger chances given up by a porous Maple Leafs defense, he'd be used to playing on a struggling team. The Senators' goalie situation is up in the air with Anders Nilsson only possibly – perhaps not fully – recovered from concussion symptoms. Long-time stalwart goalie Craig Anderson's contract is expiring. Marcus Hogberg was a rookie last season and could use some help. Finally, at the end of the 2020-21 season, Ottawa general manager Pierre Dorion could again make hay (as he did this season with Jean-Gabriel Pageau) if he traded Andersen as a rental to a team heading into the playoffs that needs a goalie.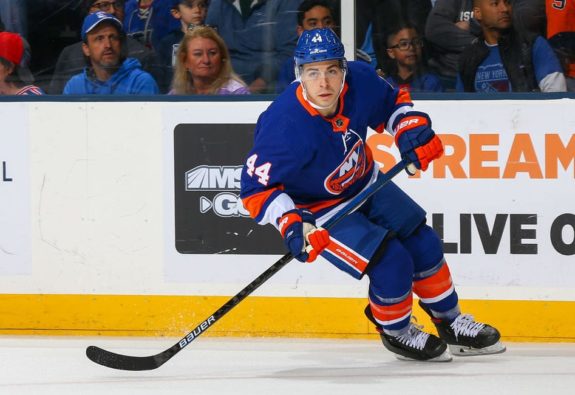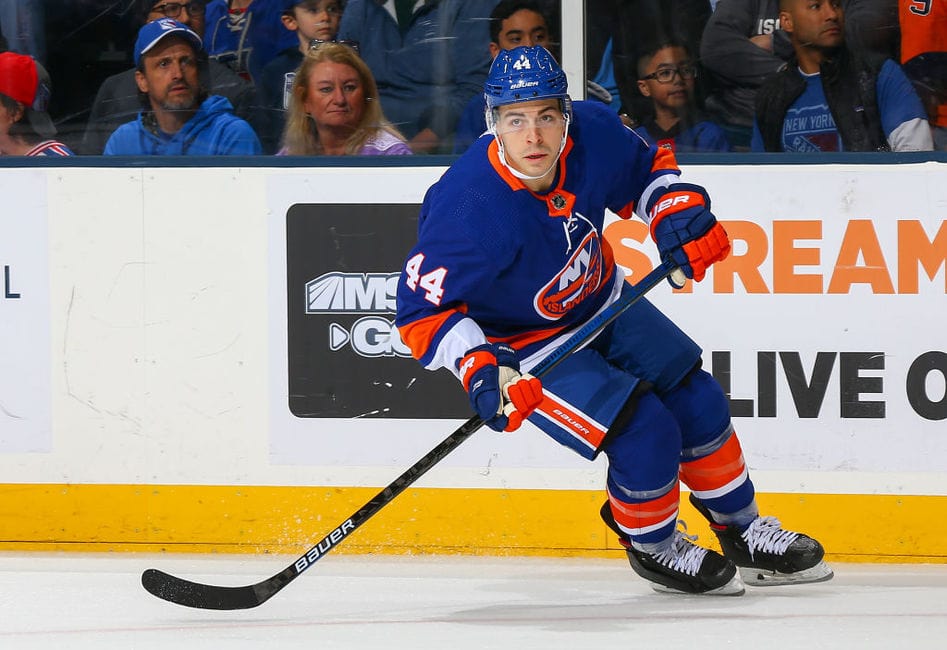 The Senators are not the only NHL team with salary-cap space ($7,180,631) for Andersen. During the 2019-20 season, the Colorado Avalanche had $5,329,123 in space; the Los Angeles Kings had $6,991,327 and the Devils had $8,604,857.
Of those teams, the Avalanche are the only ones ready for a Cup run, and they have goalie issues. Is anyone convinced that the trio of Philipp Grubauer, Pavel Francouz, and Michael Hutchinson couldn't be improved? The same could be said for the LA Kings' Jonathan Quick and Calvin Petersen. Finally, are the Devils willing to bet the team's future on MacKenzie Blackwood and Cory Schneider?
Any of these teams might see Andersen as a viable option, if only for a season.
Will Andersen Be Traded?
With trades, the best course of action never seems completely clear. There's always the risk that the Maple Leafs would trade a solid goalie without a dependable replacement. Is Jack Campbell ready? Or, is there another goalie that matches the team's needs?
Related: Maple Leafs' Auston Matthews Is Undergoing a Transformation
It's also hard to know what Dubas is thinking. His bottom line might be that Andersen wouldn't retain much trade value as he nears free agency. Given that likelihood, Andersen might be too valuable right now not to move him.
Smart money suggests Andersen is gone. If Johnston is correct, Andersen understands that already and is preparing for that eventuality.
---
---