In this edition of Toronto Maple Leafs News & Rumors, I'll focus on Twitter to take a look at some of the smaller news "bites" that have been emerging from the organization. I'll also take a more specific look at the possibility that Wayne Simmons and the Maple Leafs might have a mutual interest in negotiating a free agent contract for the 2020-21 season.
Related: Maple Leafs Radical Trade Rumors: Nylander, Ekblad, Nurse & Subban
As the Maple Leafs move towards the 2020 NHL Entry Draft that happens over the next two days, fans should be looking forward to the possibility of numerous moves happening very quickly. As the news "bites" below suggests, one question that general manager Kyle Dubas faces is what the team might do with the first-round (15th-overall) selection picked up in the Kasperi Kapanen trade with the Pittsburgh Penguins. The answer to that question is imminent.
Item One: Little Bites of Information
As everyone knows, Twitter is a unique and quick way to broadcast small bites of information. Over the past few days, the Maple Leafs have generated a number of these little bites. In this item of my larger post, I'll share this information, especially tweets from hockey insiders, as a way to keep Maple Leafs fans in the loop about what might be happening.
Tweet One: Kyle Dubas Is Waiting to Qualify Maple Leafs RFAs
Sportsnet's Luke Fox recently tweeted that Maple Leafs general manager Kyle Dubas is pausing his decision to qualify the teams' restricted free agents (RFA) until just prior to the deadline.
He's trying to hedge all his team's bets by leaving space just in case another team doesn't qualify an RFA the Maple Leafs might have an interest in trying to sign. This move suggests that he is watching other teams very closely.
Tweet Two: Nothing's Happening with the Maple Leafs' First-Round Draft Pick – Yet
As TSN Reporter Kristen Shilton tweeted, Dubas reported, "We've had lots of different discussions on it, but nothing I'd say was overly close…lots of tire kicking, but nothing overly close that would really compel us to move it."
The Toronto Sun's Lance Hornby also tweeted that the Maple Leafs are reluctant to take their first-round draft pick "off the table" because the offseason is so unpredictable that it's tough to get a read on what really might be going on.
Tweet Three: The Maple Leafs Believe the Team Must Become "Harder to Play Against"
Hornby also tweeted that, watching the playoffs, Dubas has realized his Maple Leafs need to get tougher to play against. This probably means the team will be looking at free agents and trades that might stock up their bottom-six forwards or bottom-four defensemen.
The Athletic's Pierre LeBrun has tweeted that Dubas' decision "confirms what some other teams have told me about their chats with the Leafs. Consider it the Tampa effect. That the Leafs know they have to harden their lineup to some degree."
Item Two: Is There Renewed Interest in Wayne Simmonds?
Today, LeBrun tweeted that the Maple Leafs were interested in adding unrestricted free agent (UFA) forward Wayne Simmonds to the team, but "at the right price."
This confirms a rumor that came out about a month ago when LeBrun wrote about Simmonds in The Athletic. (from "What does the future hold for Wayne Simmonds in new NHL economy?" The Athletic, 08/09/20)
Related: 10 Reasons Hockey Is the Greatest Sport on Earth
In that article, LeBrun reported that Simmonds had spoken with him about his future as a UFA during the coming offseason. Simmonds, who was once considered one of the NHL's top power forwards, has come off almost a literal tour of the NHL. After having strong seasons with the Philadelphia Flyers, he's since played with the Buffalo Sabres, New Jersey Devils, and Nashville Predators.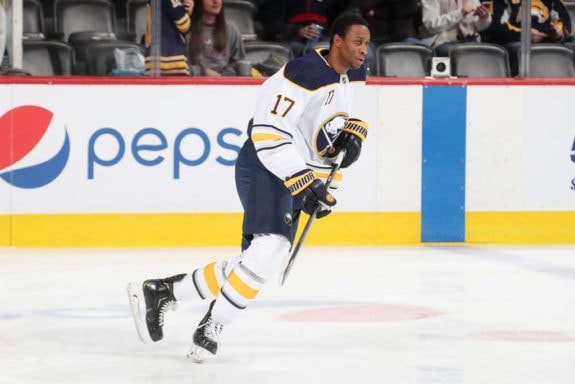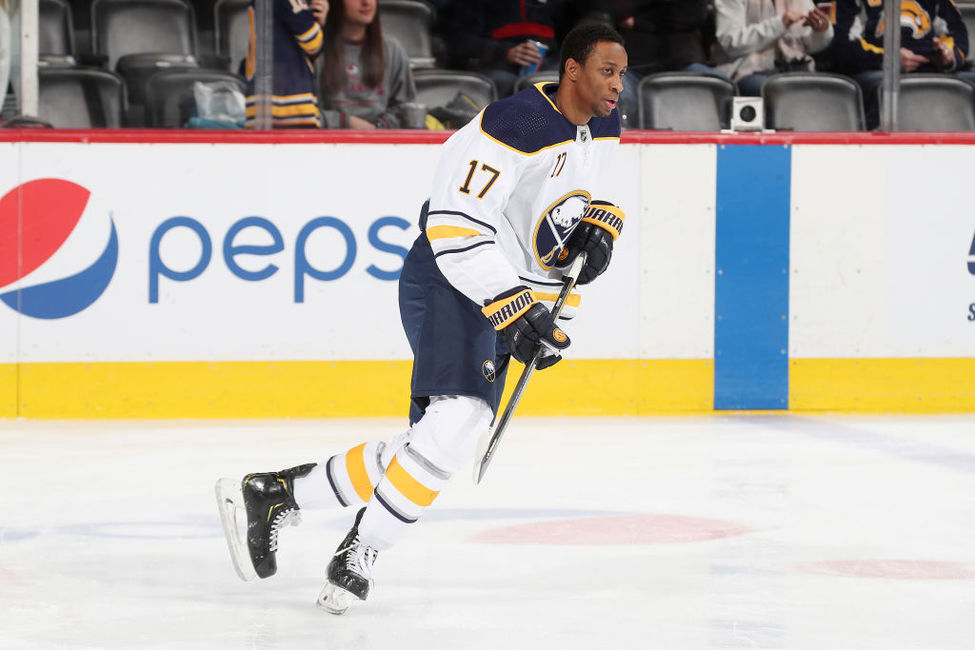 However, he has struggled over the last couple of seasons to retain his reputation as the player he once was. LeBrun reported that Simmonds was looking for a chance to show that he still had some fuel in hit tank. At 32 years old, Simmonds believes he can still play. If he's right and he still has "game," he might be a steal of a deal. In his day, he could score, play on both special teams, and be as physical as anyone in the league.
Related: Who is the NHL's Top Goaltending Prospect?
During his conversation with LeBrun, Simmonds said, "I'm ready for this upcoming season whenever it does happen. I'm looking to make a huge impact wherever I go. Obviously, I know I didn't have the best of years last season. I'm looking to prove a lot of people wrong and show that I can still play at the level that people are accustomed to seeing me play at.''
As well, Simmonds hinted he'd likely sign a team-friendly contract and admitted to LeBrun it had "crossed his mind" about playing in Toronto. In fact, he's moved to Toronto and likes the city. Simmonds knows the team's "salary cap situation," but noted "Toronto's got a great core of players and I think that's definitely a team where I could go in and make an impact right away."
I admit that, when I read the text of Simmonds' interview, it seemed clear he was trying to invite the Maple Leafs organization to show some interest in him; apparently, it has.
All this folds into LeBrun's tweet today that the Maple Leafs are interested in Simmonds if the "price is right." It also makes sense in light of Dubas' comments that his team needs to be tougher to play against. If the team needs to add grit to its group of talented forwards, Simmonds' history is that he's the player to do it.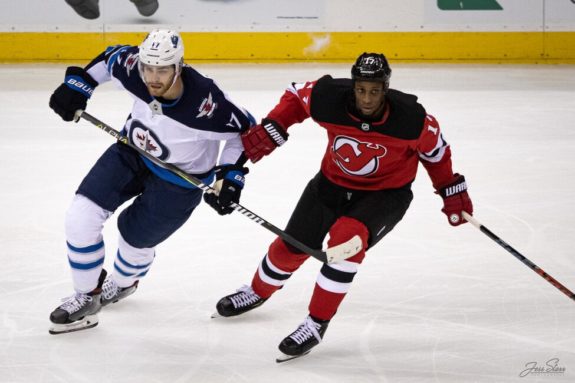 What's also lost in this is that Simmonds was more than just a physical player. He was a scorer. Although he only scored eight goals and 25 points last season with the Sabres and the Devils, he has had two 30-plus goal seasons and has scored at least 28 goals three other times. 
Related: Maple Leafs News & Rumors: Further Thoughts About the Andersen Trade
The 6-foot-2 Simmonds had 145 hits in 2019-20, which is an area where the Maple Leafs ranked almost last in the NHL. During his first interview with LeBrun, Simmonds ended it by announcing, "I'm open to everything, It's up to the teams. Whoever wants to choose me, I'll be waiting. I'll definitely be ready to go.''
What's Next with the Maple Leafs?
The answer to this question is easy. The Maple Leafs and every other NHL team will engage in the NHL Entry Draft today and tomorrow. By Thursday this week, we'll likely know much more about the team than we do right now.
---
---