What's The Grind Line? Apart from the once-famous line of Kris Draper, Kirk Maltby, and either Joe Kocur or Darren McCarty, The Grind Line is also The Hockey Writers' weekly column about the Detroit Red Wings. This week, Tony Wolak, Devin Little, Ian McNaughton, and Patrick Brown are the muckers who make up THW's forechecking unit and sound off on Red Wings topics.
In this week's edition of The Grind Line, The Hockey Writers' Red Wings coverage team is singing the blues, so to speak. Through 20 games this season, Detroit has compiled a record of 5-12-3 and sits in last place in the Central Division. There hasn't been much reason to sing any praises – the power play has struggled mightily (ranked last), the penalty kill hasn't fared much better (ranked 28th), and the losses have piled up.
This week we've asked our Red Wings coverage team to name a song that best reflects the current state affairs, and no, hitting the mute button is not an option.
Let's dive in!
Tony Wolak: Got Money – Lil Wayne ft. T-Pain
Relevant Lyric(s): …got money and you know it.
There's been a few bright spots, but this season has been pretty miserable so far. So instead of focusing on the on-ice play, I'm going to highlight Detroit's bountiful cap space as a positive takeaway.
Steve Yzerman has managed the cap well this season. Not only do the Red Wings have plenty of cap space as a result of frugal spending, they're also leveraging the taxi squad to cut costs as the pandemic rolls on.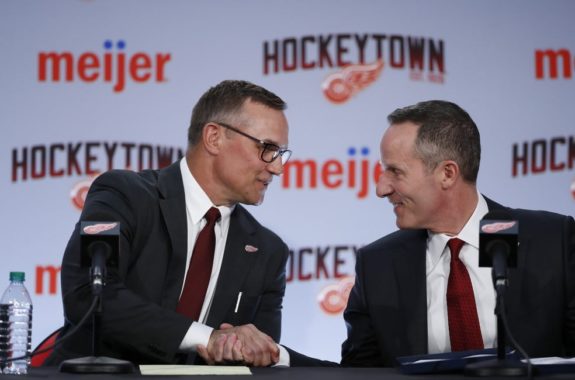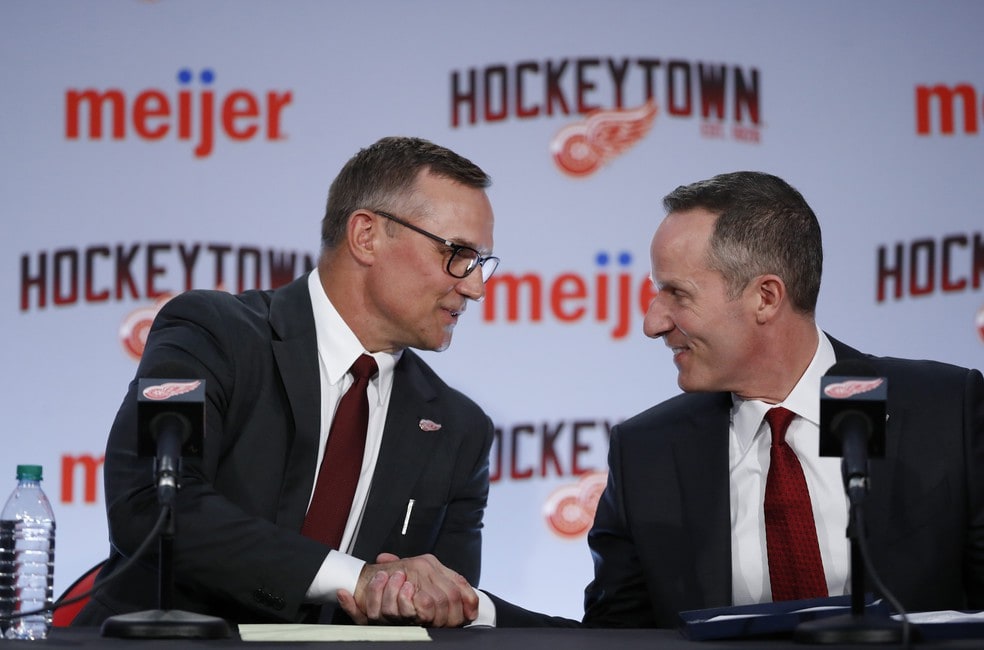 Because the Red Wings are penny-pinching now, they'll be able to "take it out [of their] pocket and show it then throw it" during the offseason while other teams are up against the cap ceiling.
Bonus Track: Cold Wind Blows – Eminem
Eminem's Recovery album kicks off with the line, "'Cause some things just don't change…" – an accurate synopsis of Detroit's lineup management. I hear the lyric in my head when I see Frans Nielsen, Adam Erne, and Luke Glendening on the ice with two minutes left and the Red Wings down a goal.
Devin Little: I Hate Everything About You – Three Days Grace
Relevant Lyric(s): I hate everything about you/Why do I love you?
Much like this popular track from Three Days Grace, I find myself pondering why I keep coming back to this team despite all the things I loathe about it. 
The Red Wings are inept on the power play, they are one of the oldest teams in the league despite the amount of young talent they could be playing in the NHL and when they are successful, it's due to a low event-style of play that isn't always exciting to watch. They even released a new Reverse Retro jersey this year, and that may be the one thing that is more uninspired than their power play! To say I hate everything about this team is a bit of a stretch, but it's not too far off.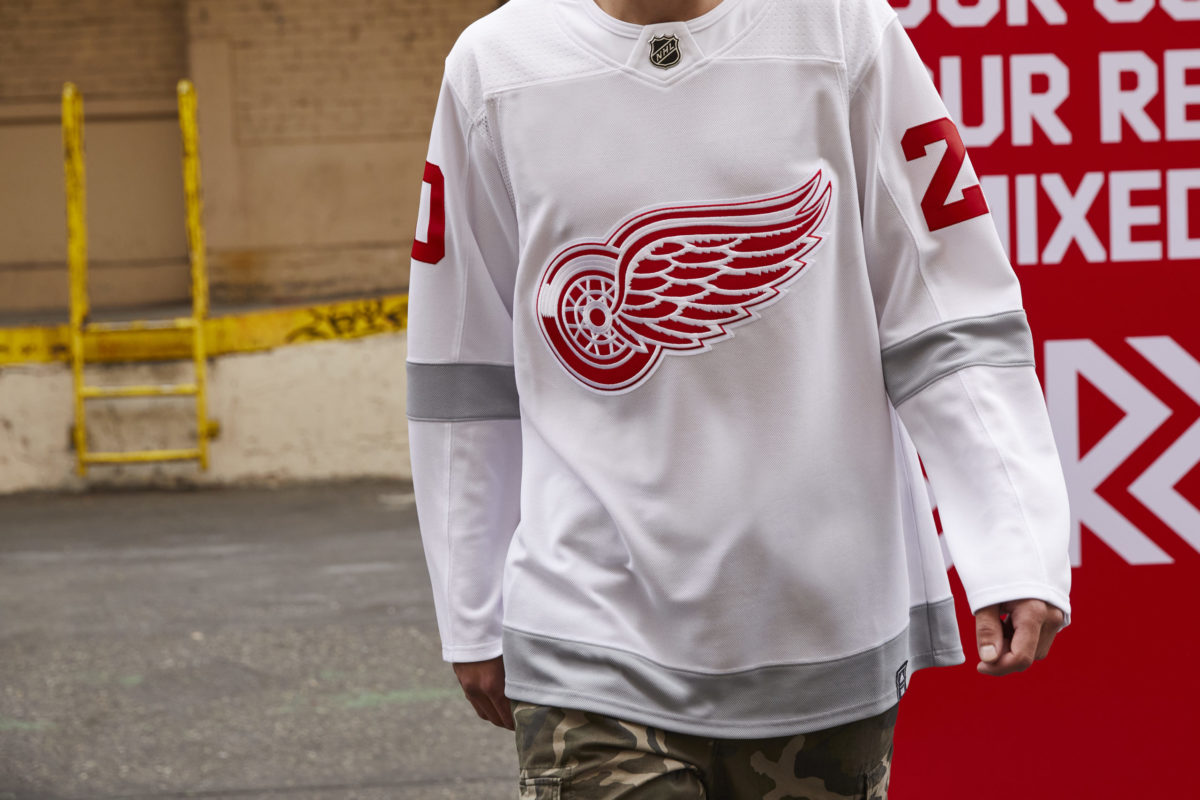 And yet, here I am: still tuning in, and still clinging to everything that made me fall in love with this franchise in the first place.
Bonus Track: Shots – LMFAO feat. Lil Jon
Not only are shots what the Red Wings need more of (quality shots at that), but shots are also sometimes what it takes to get through a Red Wings game nowadays. Cheers to the next game!
Ian McNaughton: Loser – Beck
Relevant Lyric(s): You can't write if you can't relate
What can I say, this team is a loser. There's no other way to put it. While they aren't the worst team in the league, the Red Wings are a bottom-feeder who have been extremely underwhelming all season. In the second verse, Beck says, "You can't write if you can't relate" and that's the most honest thing I've heard all season.
What bugs me the most about rooting for the Red Wings is opposing fans feeling pity for you. I don't want anyone's pity or sympathy. That doesn't make me feel better about the situation this team is in. Detroit only has itself to blame, so we don't deserve people's sympathy. We're losers baby.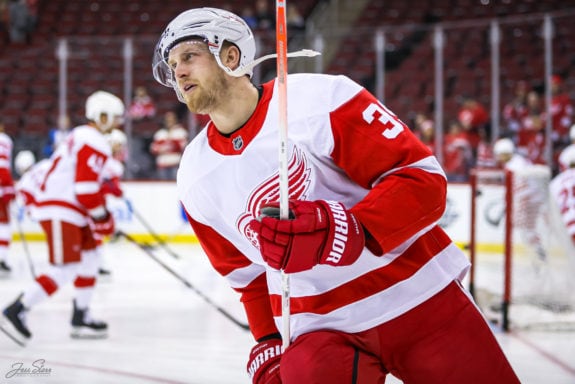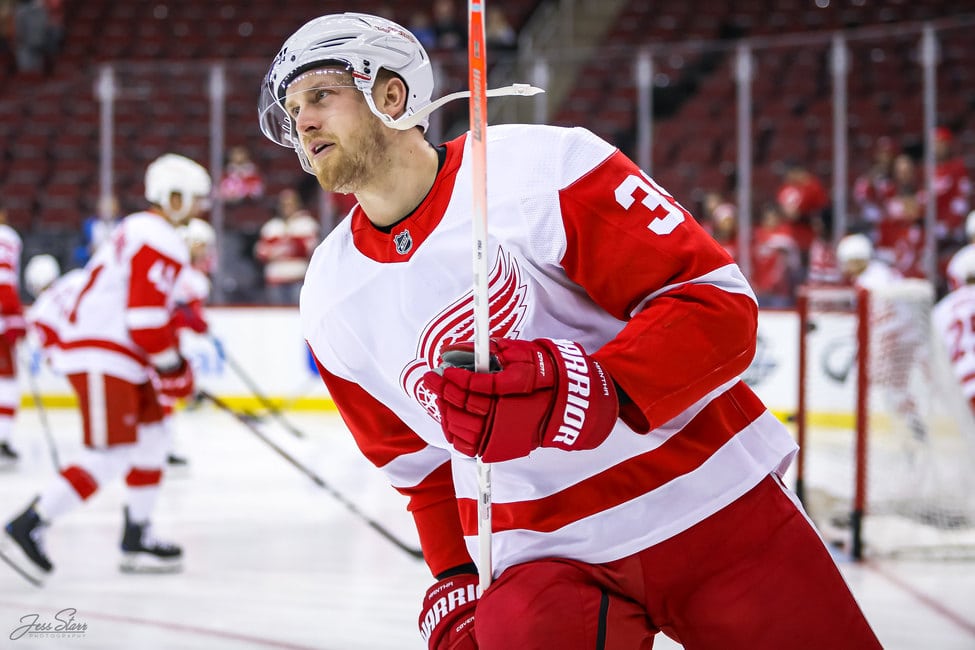 I'll end this with lyrics from the bridge as Beck once said, "Things are gonna change, I can feel it." It will only get better for the Red Wings as this is the worst of the worst and we'll start seeing changes after this wacky season. We can only hope.
Bonus Track: Willow – Taylor Swift:
I'm not a Taylor Swift fan but the chorus to Willow was an accurate representation of my Red Wings fandom.
The more that you say, the less that I know
wherever you stray, I follow
I'm begging for you to take my hand
Wreck my plans, that's my man.
Perfection.
Pat Brown: Everybody Hurts – R.E.M.
Relevant Lyric(s): Well, everybody hurts sometimes/Everybody cries/Everybody hurts, sometimes
It hurts. Plain and simple, it hurts! The season started with a glimmer of hope. The Red Wings were 2-2, most pundits agreed the team was markedly better than the 2019-20 campaign, and the lowly Chicago Blackhawks were on deck. Well, that started a string of eight straight losses (two in overtime), it feels like the power play hasn't scored since 2009, and just 20 games into the season fans are already looking forward to potential draft positioning.
That hurts.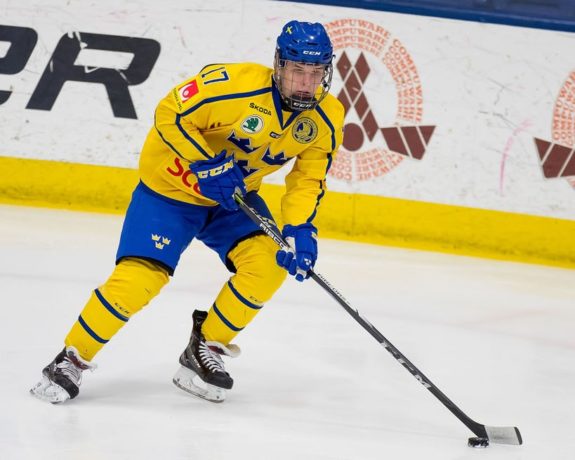 We knew the rebuild was going to be long and arduous, but there was also a general sense of optimism heading into the year. That optimism has evaporated, and instead fans have shifted focus to new head coaching candidates, potential trade bait, and when/why the new prospects will make their debut in the winged wheel.
Bonus Track: Patience – Guns n Roses
As the song says, all we need is just a little patience. Though times are tough right now, the Red Wings have the right man running the show, a cupboard full of talent (and it will continue to be stocked), and a solid young core of players, led by its newly minted captain.
What song can you most relate to this season? Sound off in the comments below.
More from 'The Grind Line'
Want more Red Wings content? Tune into The Hockey Writers' Grind Line — a weekly show on YouTube and Facebook. We stream Friday nights starting at 8:00 P.M. ET on The Hockey Writers YouTube channel. Check out our most recent show below, and make sure you subscribe to the channel so you don't miss any upcoming shows.
---
---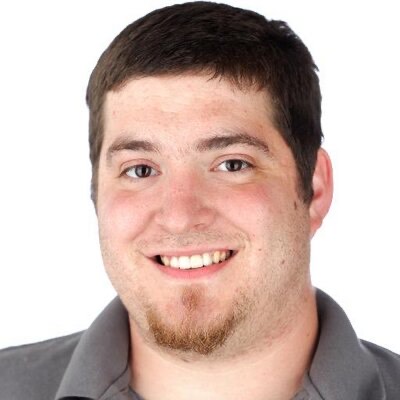 A die-hard hockey fan in the desert, and proud Iowa State alum. Detroit Red Wings and Arizona Coyotes contributor for The Hockey Writers.