In this week's Montreal Canadiens news and rumors rundown, we'll break down trade rumors, Canadiens roster updates, Prospect news and more.
Byron Caught Up in Business Decision
Paul Byron was placed on waivers this week, with general manager Marc Bergevin risking the loss of one of the assistant captains and a mainstay on the Habs bottom six this season. Byron ended up clearing waivers then was immediately placed on the taxi squad during the five-day break so as to save money on the salary cap.
Bergevin said placing Byron on waivers was a business decision based on Montreal's salary cap situation. It was a calculated risk that Byron's $3.4 million salary with three years term remaining wouldn't get claimed. If he had, that would have provided a large boost in cap space to be used over the next few seasons.
Byron was asked about the impact being on waivers had for him stating
"When you're put on waivers, you don't know what's going to happen… [Now] I know I'm going to be here… That's just my focus, try to get better, be a better player… up my game and to a level I know I'm capable of playing at." 

Paul Byron
True to his word, in his first game since clearing waivers, he scored a goal using his speed, reminiscent of the type Byron was known to score when he was a 20-goal threat with the Canadiens.
Caufield Will Turn Pro
Bergevin addressed the media during the off week in the Canadiens schedule. In this press conference, he confirmed what was previously reported here, that Cole Caufield will be signed at the end of his NCAA season and join the professional ranks.
Caufield continues to dominate the NCAA offensively and has proven he is ready to become a professional player. The question the franchise now faces is where he will debut. The choice as to if he plays in the AHL or the NHL will likely be based on the remaining schedule after Caufield completes his quarantine.
Habs Want Harris to Sign
Bergevin also said they are looking at the possibility of Northeastern University defenceman Jordan Harris, the 71st overall pick in 2018, turning pro after his season is competed, though he was less definitive about that occurring.
Harris currently sits second in team scoring with 16 points in 15 games played. He has been a mainstay on Northeastern's top pairing, being used in all situations while averaging over 25 minutes per game. Harris is also Northeastern's Hobey Baker Trophy nominee as the top collegiate hockey player.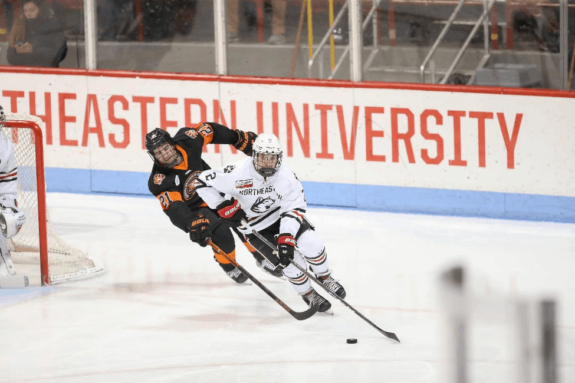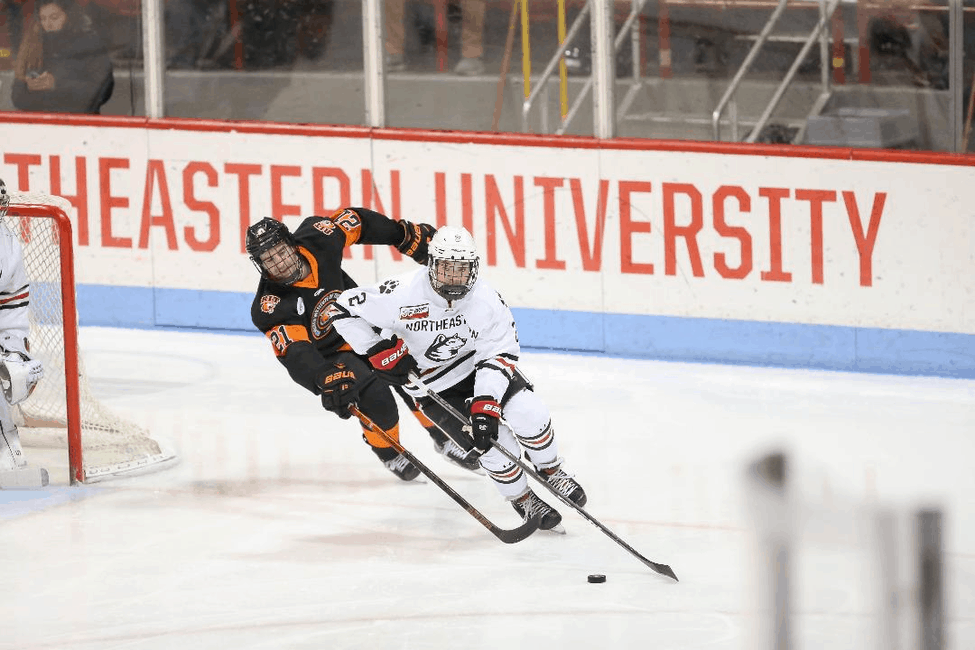 If Harris were to sign, he would provide the Canadiens system with a left-handed puck-moving defenceman they need as the team continues to develop young defencemen in the new style based on mobility and puck movement that the NHL has been trending towards.
Mete Not Being Traded
In his first press conference after a public request for a trade by Victor Mete's agent, Bergevin was asked for his reaction to this news, his reply left no room for ambiguity
"First of all, never will an agent decide the way we're going to manage our team. Never. Whether it's internally or publicly…"

Marc Bergevin (Arpon Basu, Marc Bergevin presents many positives that could combine to create a negative, The Athletic, 15 Feb 2021)
When asked if the trade request was the reason Mete got to play his first game of the season, a day after the trade request was made public, Bergevin stated
"In Victor's case, we had some discussions beforehand that we wanted to get him in the lineup, I think Claude explained that. Eventually we got him in and it had nothing to do with the agent. Victor is a young player who still has potential, who skates well, we need depth, for our cap he has a good situation with his cap number, so for us, we have no intention of moving Victor and I was clear with the agent on that."

Marc Bergevin
It's obvious, Bergevin will not trade to placate a player. This season is a difficult one for general managers having to deal with quarantines due to the pandemic, and the Canadiens' need for depth on defence means that Mete provides exactly what the Habs need for now. Adding to the issue, Mete's trade value isn't one that would make Bergevin give up on the depth on defence he needs.
Trades Are Hard
Eric Engels made an appearance on the Rod Peterson show this week. In it, Eric breaks down the difficulties in making a trade in the pandemic.
He mentions the usual trend we see now of GMs making the majority of their roster moves in the offseason. He also makes it clear that the mandatory 14-day quarantine the Government of Canada imposes on anyone travelling into the country must complete before they can move about freely is a serious concern for any Canadian-based franchises, namely the Canadiens.
More importantly, Eric mentions that the Canadiens likely see a need to add prior to the deadline. The moves to save cap space have not just been to save for the bonus overages that young players like Nick Suzuki and Jesperi Kotkaniemi are likely to reach, but also to create space and flexibility ahead of the trade deadline.
He mentions Mathias Ekholm as a good target for the Habs, noting that Bergevin will most likely be at the top of the list to be interested in him. Ekholm would be a good fit on the Habs roster – he provides solid defensive play, good puck-moving abilities that the Canadiens lack, and he has experience playing with Shea Weber in Nashville.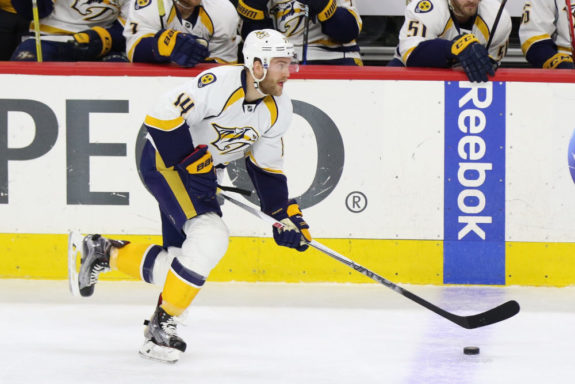 If Bergevin were able to make a deal with Nashville for Ekholm, the cost would not be low and salary would need to go back to Nashville, complicating any deal. That being said, an upgrade on the blue line that can defend and help the transition game would be welcomed.
As the NHL season continues, keep an eye on The Hockey Writers and our new THW Podcast Network for the latest Canadiens news, notes and rumors.
---
---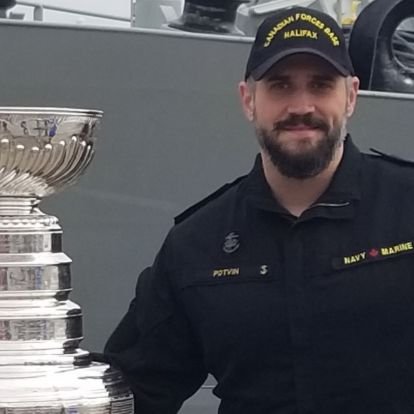 Blain is a regular contributor as a THW Writer. For over 7 years he has been a part time journalist and podcaster covering the NHL, the Montreal Canadiens and its affiliates. He has made appearances on various television and radio stations as well as podcasts to discuss the Canadiens, and the NHL. Blain has taken the lessons on integrity, ethics, values and honesty that he has learned as a 28 year veteran of the Canadian Armed Forces and applied them to his work as a journalist to guide him in informing his readers and his goal of being a trusted source of information and entertainment.