The Montreal Canadiens selected Cole Caufield at 15 overall in the 2019 NHL draft. His size was a key contributor as to why the 72-goal scorer in his draft year fell out of the top 10. At 5-foot-7 and 165 pounds, he is clearly undersized. However, his impact on the game is large.
With the Habs success so far in this shortened 2020-21 season has meant most of the attention is on them, Caufield, the team's top prospect, has still been able to turn heads this season.
Progression
At every level, Caufield's size has made critics wonder if he could produce against bigger and stronger opponents. He proved in junior he could produce impressive numbers, scoring 72 goals in his draft year. Yet, the NCAA is more of a challenge as he would be playing against men, and facing more polished systems.
His first season with the Wisconsin Badgers was not successful for the team as they were eliminated in the first round of the Big 10 tournament. However, Caufield led the conference in scoring as a true freshman and was awarded the Big 10 Conference Freshman of the Year. 
His second season with Wisconsin has been even more impressive. Despite having to deal with a pandemic, Caufield was focused on improving his all-around game, finding new ways to add offense, using his speed on the rush, or using his playmaking skills.
Caufield has used his offensive vision to add playmaking to his tool box, making him a more difficult player to defend.
Wisconsin Badgers head coach, Tony Granato speaks directly to Caufield's evolution as a player
"The production is always going to be there for him, but the numbers he's put up – since really the whole year, but since the world juniors in particular – there's not many players in college hockey that have been able to put up numbers like this."

Tony Granato (Arpon Basu and Marc Antoine Godin, Basu and Godin: Phillip Danault adjusts, Cole Caufield's gone elite and more, The Athletic, 5 Feb 2021) 
His offensive game is still there and growing, having scored 17 goals in his first 20 games. But it is his defensive game that he has focused on the most. This is an undervalued aspect of the game that is necessary to ensure any young player can make the leap to professional hockey, especially with the Canadiens who prefer their players play a two-way style. 
Currently, Caufield is leading his Badgers to second place in the Big 10 Conference and a national ranking of 11. The 19-year-old winger, over his two-year college career, has scored 36 goals and 69 points in 56 games played. 
Is He Ready?
The question being asked now, is he NHL ready? Is he ready to make the leap to professional hockey? Last season he finished as a point per game player, this season he is on a 1.65 points per game pace, a 65% increase in offensive output while adding a dramatically improved defensive game. All this has catapulted him into becoming a top three Hobey Baker Award favorite as top NCAA player this season.
For former NHL scout Grant McCagg, the answer is an emphatic yes.
The Canadiens seem to agree he is ready, at least to make the leap to professional hockey as general manager Marc Bergevin told season ticket holders at a recent question and answer session that Caufield will sign with the team at the end of his NCAA season.
When can Habs fans expect his much-anticipated arrival? Everything depends on how deep Wisconsin can go this season. The Badgers are poised to qualify for the Big 10 conference 2021 playoff tournament held 18 to 20 March. Then comes the NCAA Regionals held March 26-28. Finally, the Frozen Four is April 8-10.
At the earliest, Caufield would sign his entry-level contract (ELC) at the end of March, at the latest, he signs by mid-April. With the AHL season and schedule in flux, due to the last-minute realignment of the Canadian division with Stockton moving to Calgary for this season, it is difficult to know how long he could be available to the Laval Rocket.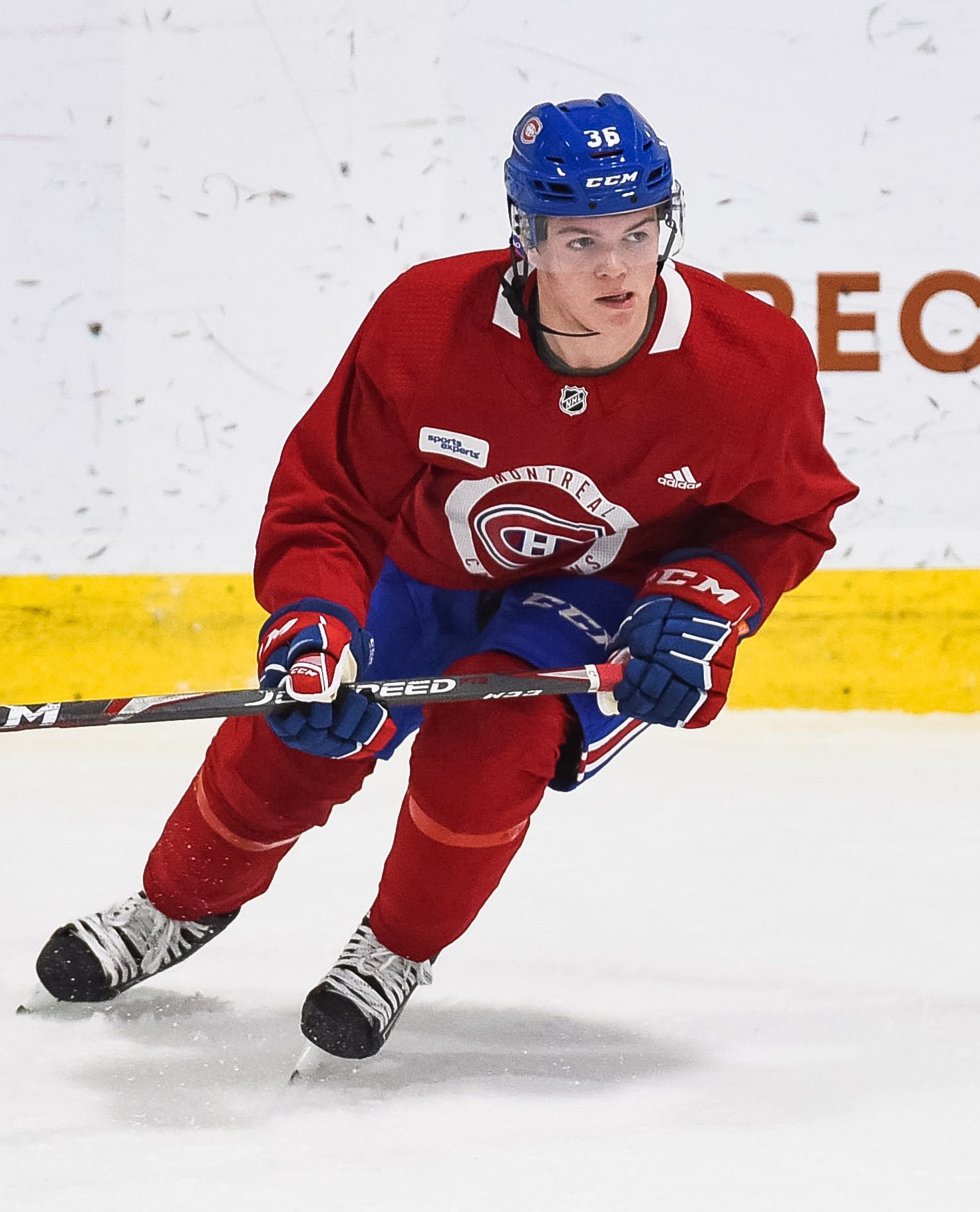 For the Canadiens schedule, that would leave as few as 14 games remaining for the Canadiens before the playoffs. The speed and intensity at that point of an NHL season are high, it would be a tall order for a rookie to break into the lineup, especially if the NHL club keeps up the pace it has had over the first quarter of the season. If Caufield's role is managed correctly, he could add an influx of skill and depth. 
Is There a Fit?
So, now fans ask, would he fit into the Canadiens' system? The fact is the team needs an additional goal scorer on the wing who can play a key role on the power play. He can eventually become that player. 
"To me, to see a 19-year-old kid playing that way one and a half years into his college career shows you that he understands what it's going to take, and he's committed to doing that" 

Tony Granato
The World Junior Championship wasn't the breakout tournament for him that Habs fans had hoped for.  He did play a much better all-around game scoring five points in seven games on his way to winning a Gold Medal. Caufield was in a top-six role but wasn't the go-to player to be the offensive finisher. His role was to support and help generate the offense in transition at 5v5 and on the power play, something that Canadiens fans would find familiar as the entire offensive scheme in Montreal is based on transitional play. Defensively, however, he displayed a dramatic improvement. Caufield was relied upon in all situations and provided exactly what the Team USA coaching staff had needed, which shows growth in his game that will translate to the professional ranks.
The Canadiens may be the highest-scoring team in the NHL as of Feb. 6, but the PP has seen a decline in its effectiveness, dropping from its top five status when it was at 30% to 14th overall now that it is at 22.2%. Adding Caufield, in a top-nine role, with his elite shot could help improve that aspect of the game if he can translate his defensive play to the NHL. The most likely outcome is that he signs and joins with Laval to continue his progression under the tutelage of head coach Joel Bouchard where Caufield can add a scoring punch for a Rocket squad that will require the scoring touch of a true sniper.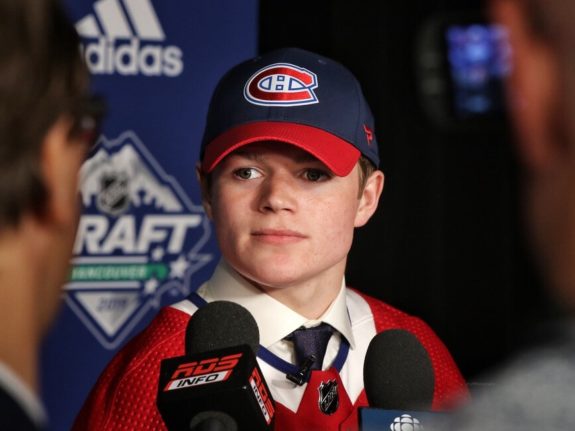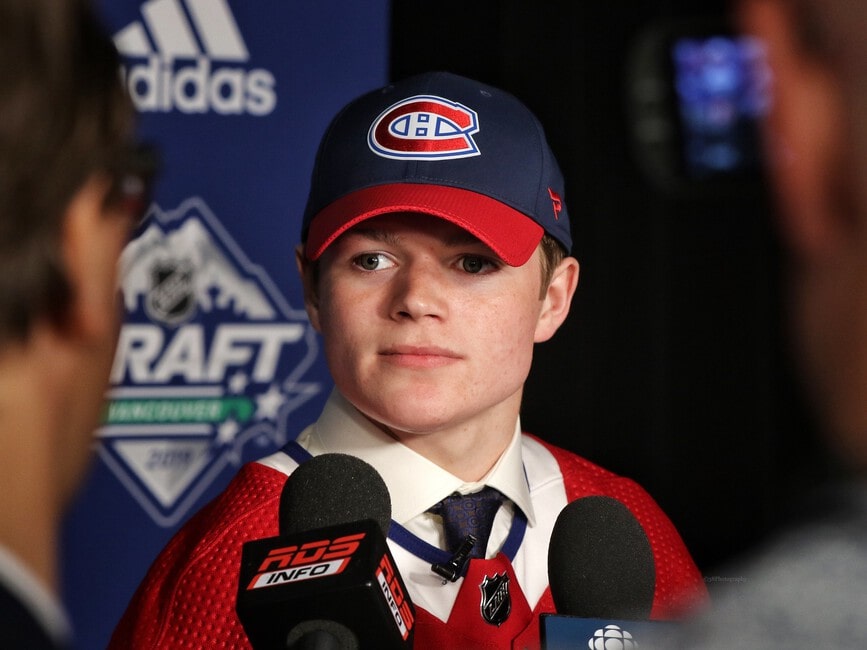 The Canadiens are in a favorable position with regards to Caufield's development. They don't need to rush their top prospect into the NHL as the team is capable of competing without him. He can be placed on the roster in a smaller role that can ease him into the league, playing in specific situations favorable to him and his development. If he looks out of place, they have the option to be able to send him to the AHL to polish his skills under Bouchard. One thing is certain, the Canadiens see him as a potential star and taking a chance at 15th overall in the 2019 draft on the undersized winger may become one of the savviest decisions the scouting staff has made in the last few years.
---
---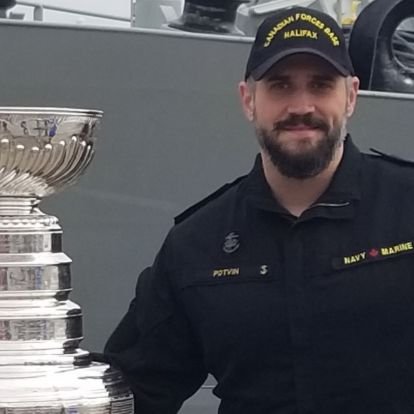 Blain is a regular contributor as a THW Writer. For over 7 years he has been a part time journalist and podcaster covering the NHL, the Montreal Canadiens and its affiliates. He has made appearances on various television and radio stations as well as podcasts to discuss the Canadiens, and the NHL. Blain has taken the lessons on integrity, ethics, values and honesty that he has learned as a 29 year veteran of the Canadian Armed Forces and applied them to his work as a journalist with the goal to be a trusted source of information and entertainment.