While everyone in the sports world will have eyes on Super Bowl LV and the great match up between Patrick Mahomes and the Kansas Chiefs vs. Tom Brady and the Tampa Bay Buccaneers, we thought a great primer for hockey fans would be a Super Bowl and pro football-related NHL trivia quiz.
So let's see what kind of two-sport fan you are!
Tampa Bay has a chance to have the Stanley Cup champions in one season and the Super Bowl winners in the following season. What is the only city to have a Stanley Cup winner and a Super Bowl winner in the same year?
If you were a sports fan in 2008-09, Pittsburgh was the place to be. The Pittsburgh Penguins and the Detroit Red Wings faced each other for the second straight season in the 2009 Stanley Cup Final. The Penguins avenged their loss to the Red Wings in the 2008 Final by beating Detroit in a memorable seven-game series.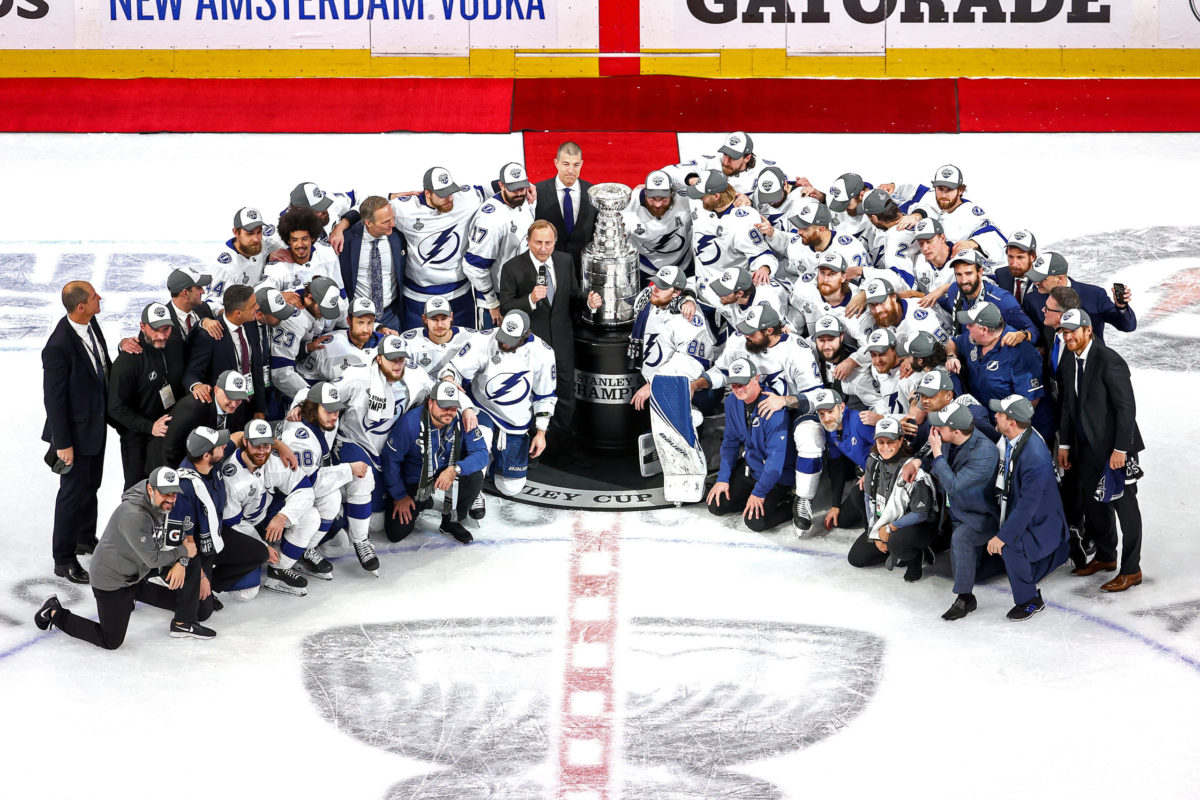 The same season, the Pittsburgh Steelers won an epic thriller in the Super Bow, knocking off Kurt Warner and the Arizona Cardinals 28-24 in Super Bowl XLIII.
It is interesting to note that in the pre-Super Bowl era, the 1951-52 Detroit Red Wings won the Stanley Cup the same year that the Detroit Lions were NFL champions.
When Tom Brady was in his draft year at Michigan, only one pro scout contacted Wolverines head coach Lloyd Carr about him. Who was that man who was also the father of an NHL player?
Bobby Grier was the New England Patriots Director of Player Personnel at the time. His son, Mike, played in the NHL from 1996-2011 for the Edmonton Oilers, Washigton Capitals, San Jose Sharks and Buffalo Sabres.
Grier convinced the Patriots to draft Brady, who had also been drafted as a catcher by the Montreal Expos, with the 199th pick in the 2000 Draft. Two weeks later, Grier was fired by the Patriots as Bill Belichick wanted to install his own front office.
Former Seattle Seahawks wide receiver Tommy Kane grew up in Montreal and was considered to be better in hockey than football. In Bantam AA hockey, his linemate went on to have a Hall of Fame career and won two Stanley Cups as a player. Who was he?
Tommy Kane's linemate in Montreal was Mario Lemieux. Many scouts said Kane was as good as Lemieux at that age. Maybe he was, or maybe he wasn't. But he was certainly a player who would have ended up in the NHL had he stuck with hockey.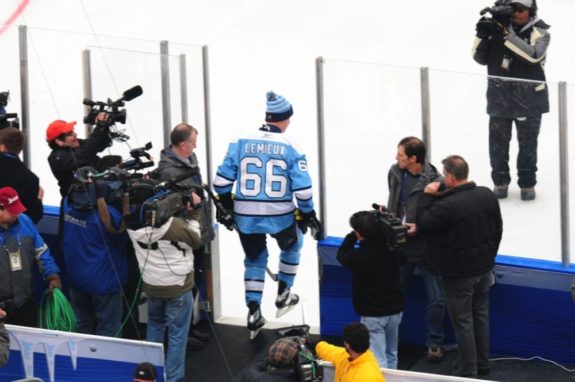 Kane faced harsh racism playing minor hockey in Montreal, and it was eventually a factor in driving him south. A gifted athlete in several sports, Kane went to Syracuse University on a football scholarship and played for the Seahawks for five years before ending his career with the Toronto Argonauts in 1994.
Sadly, Kane was arrested in 2003 for killing his estranged wife, Tammy Shaikh. In 2004, Kane was sentenced to 18 years in prison after pleading guilty to manslaughter.
Great Bloodlines
A year before Washington beat the Miami Dolphins in Super Bowl XVII, they drafted a quarterback out of Northern Michigan whose son would go on to be an NHL All-Star and Stanley Cup winner. Who are the father and son?
Phil Kessel, Sr., was selected by Washington in the 1981 NFL Draft. After a year in Washington, he ended up in the USFL and eventually ended up on the Calgary Stampeders' roster.
His son, Phil Kessel, Jr., won back-to-back Stanley Cups with the Penguins in 2016 and 2017.
Darnell Nurse is the nephew of a quarterback who started in a Super Bowl game. Who is he?
Donovan McNabb is the uncle of Edmonton Oilers star Darnell Nurse. Richard Nurse, Darnell's father, was a star wide receiver with the Hamilton Tiger-Cats of the Canadian Football League. McNabb's wife, Raquel, is Richard Nurse's sister.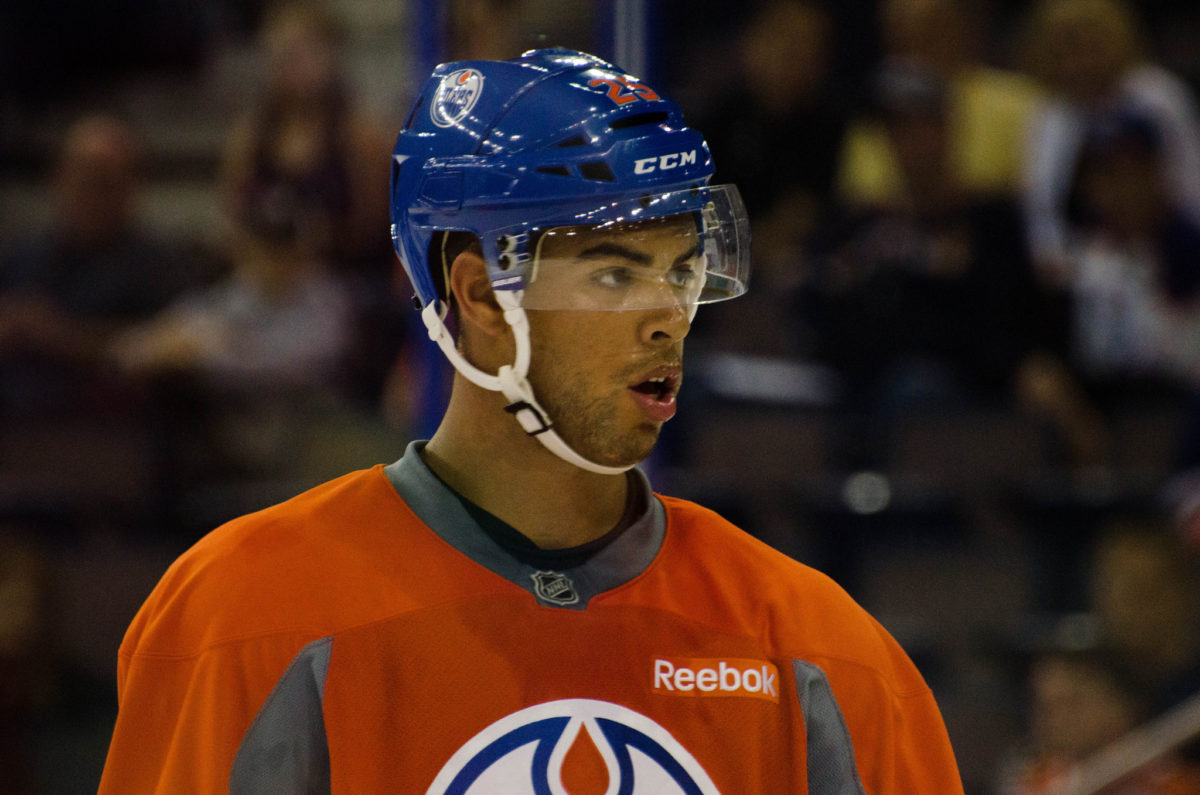 Nurse not only has family ties to pro football, but he has them to basketball as well. Nurse's sister, Kia, plays for the New York Liberty of the Women's National Basketball Association. He also has a cousin, Sarah Nurse, who won a silver medal at the 2018 Winter Olympics as a member of Canada's women's hockey team.
What member of the Seattle Seahawks played in Super Bowl XL and also had a brother playing in the NHL?
Montreal-native J.P. Darche was the long snapper for the Seattle Seahawks, and is also the older brother of long-time NHL player Mathieu Darche.
J.P. Darche was a star middle linebacker at McGill, where he graduated with a Bachelor of Sciences Degree in Physiology and then went on to Medical School. He played for the Toronto Argonauts in 1999 before heading to the NFL. After six years in Seattle, he finished his career with the Kansas City Chiefs.
After retiring, he finished his medical studies and now practices sports medicine in the University of Kansas Health System.
In other words, Laurent Duvernay-Tardif is the second McGill football star to play for the Kansas City Chiefs and become a doctor.
Mathieu Darche, meanwhile, played hockey at McGill and went on to play for the Columbus Blue Jackets, Nashville Predators, Sharks, Lightning and Montreal Canadiens.
Trevor Gretzky, Wayne's son, was a quarterback with the 2009 Oaks Christian Lions high school football team in Westlake Village, CA. The team's other quarterback was the son of a three-time Super Bowl MVP. Who was that father?
The two quarterbacks for the 2009 Oaks Christian Lions were Trevor Gretzky and Nick Montana, making Wayne Gretzky and Joe Montana the two most famous football dads in California that year.
Trevor Gretzky ended up becoming a professional baseball player and is now an actor.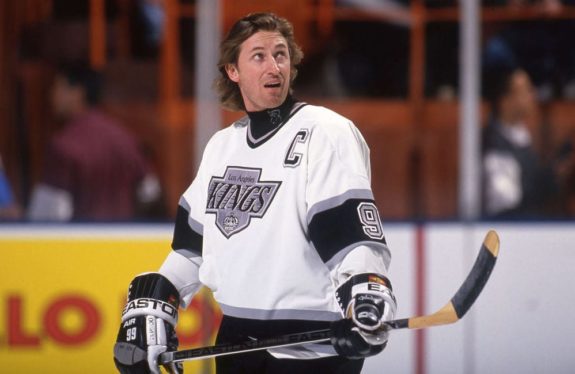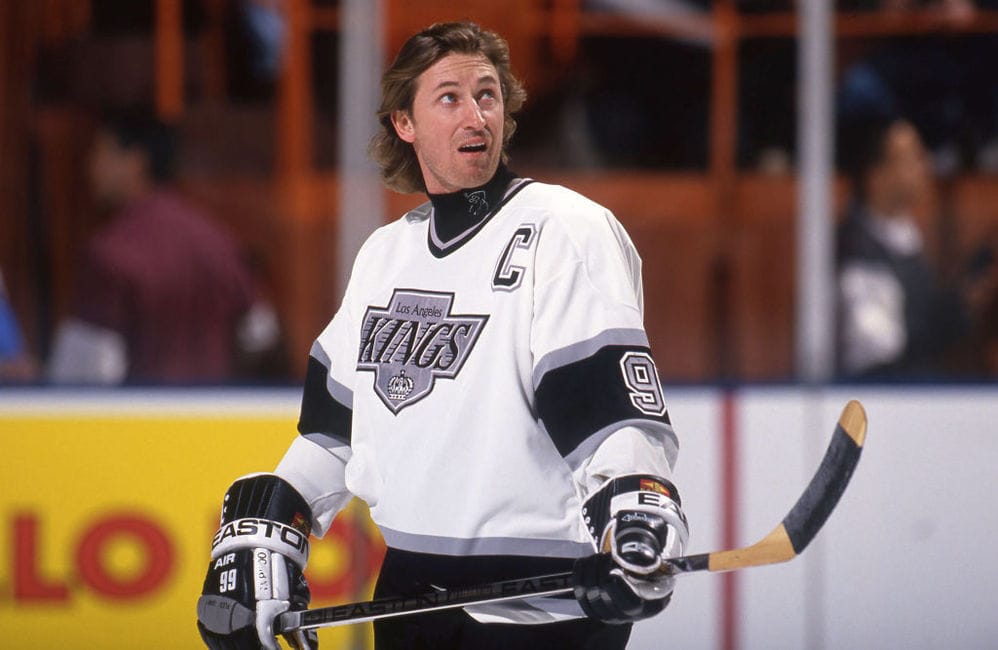 Nick Montana played college football as a quarterback at the University of Washington, Mount San Antonio College and Tulane.
After Montana left for Washington, Gretzky became the starting quarterback at Oak Ridge but suffered a season-ended shoulder injury in the first game of the season.
Trevor Gretzky was drafted by the Chicago Cubs and played baseball for eight years. He last played in the Can-American Association with Trois-Rivieres in 2017.
And The Last One…
Washington and Miami have faced each other in two Super Bowls, and this father of an NHL player played for both teams before heading to the CFL and becoming a Grey Cup MVP. Who is this father-and-son duo?
Running back Willard Reaves played for Washington and Miami before heading to Canada, where he was the 1984 Grey Cup MVP with the Winnipeg Blue Bombers.
Ryan Reaves is a rugged winger for the Vegas Golden Knights. He has also played for the St. Louis Blues and Penguins.
So that's our Super Bowl primer for hockey fans. We'll do this again with a more Canadian twist when it's time for the Grey Cup. Enjoy the game and stay safe!
---
---
Jeff Morris has been a hockey writer for more than 30 years. He began his career working for small town newspapers in Eastern Ontario before becoming the editor of Canadian Sports Collector magazine in St. Catharines, ON. While there, he also freelanced as a Buffalo Sabres beat writer. Morris would move on to Dallas to become the NHL brand manager at Pinnacle Brands, Inc. From there, he worked in the sports trading card and collectibles division at Shop At Home TV in Nashville and Denver, and then moved to Seattle to be the VP of Marketing at Pacific Trading Cards, Inc. in Seattle. He had continued to cover the NHL as a freelance writer, and while in Seattle, he became a weekly hockey columnist for ESPN.com. During the 2005 NHL lockout, he returned to Ottawa and became a newspaper and magazine publisher and editor, and was also an NHL contributor for Fox Sports Radio. He also began covering the NHL for Hockeyology.com, and also covered the Ottawa Senators for his own publications. He went to Carleton University to study journalism, and graduated as the school's all-time scoring leader in football and was a conference all-star three times. He had several pro tryouts and played semi-pro football for 10 years while pursuing his career as an NHL writer. He remains involved in football as a coach and referee, and is a Canadian Football League off-field official.