The path to the NHL is a complex one. It is rarely the same steps from one player to another in their quest to reach the top tier of hockey. Today, young players are more confident and feel that they should be playing on the NHL roster right away. However, Dallas Stars general manager Jim Nill has stated many times that he believes in getting players more than ready for NHL play. After drafting a player, Nill elects to have them spend more time in European or Canadian leagues, juniors, or even in the American Hockey League (AHL) playing meaningful games and developing their skills. There is no better season than 2020-21 to look into exactly how well this process and belief has worked out for the Stars.
Top Draft Picks
The draft in any league comes with great risk. It is very difficult to tell exactly how a player will adjust their game from one level to the next. Most NHL clubs hope that their draft picks will be NHL ready at some point, and become an integral part of their team. That does not always happen. Jack Campbell and Julius Honka are names that have tainted the minds of Stars fans to this day. However, multiple high draft picks have started to really show the product of their player development.
Dating back to 2011, notable first- and second-round draft picks for the Stars have been Jamie Oleksiak, Radek Faksa, Denis Gurianov, Roope Hintz, Riley Tufte, Jason Robertson, Jake Oettinger, Miro Heiskanen, Ty Dellandrea, and Thomas Harley.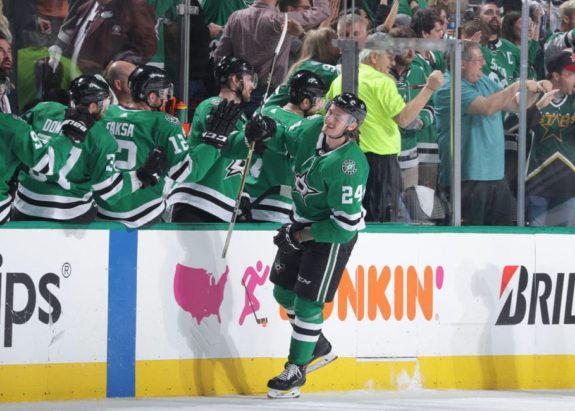 Watching a Stars game a few years ago, this list would hold little meaning as only Faksa was wearing a Stars sweater on a regular basis. However, this season, every one of these players is sure to find some ice time if they haven't already.
Young Wingers Trust the Process
Gurianov and Hintz were taken in the first two rounds of the 2015 Draft. Hintz played a few seasons in Finland and even returned for an extra season, when he and Nill decided he could use a little more time before coming to the AHL. The plan worked perfectly as Hintz exploded for 20 goals in the 2017-18 season for the Texas Stars. This extra time in Finland sharpened his game to the point where he could consistently score at the higher levels. It only took 21 games into the following season for Dallas to call him up, and he has not looked back since.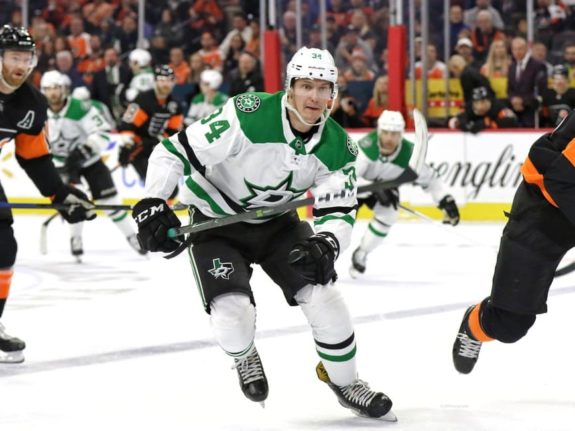 Gurianov took extra time in the AHL even when he looked like he was close to being ready for NHL action. In three seasons with the Texas Stars, his points continued an uphill trend (27, 34, and 48). After only two games in the AHL in 2019, Gurianov was called up to Dallas. Like Hintz, he never looked back as he led the Stars in goals on the season, and recorded 17 points in his first taste of Stanley Cup playoff action.
The Complex Path of "The Big Rig"
Jamie Oleksiak (6-foot-7, 255 pounds) was taken 14th overall in the 2011 Draft. He stayed in the Dallas system for years and played as many as 41 games for the Stars before being traded to the Pittsburgh Penguins in 2018. He did not live up to expectations and was dealt to Pittsburgh for further growth.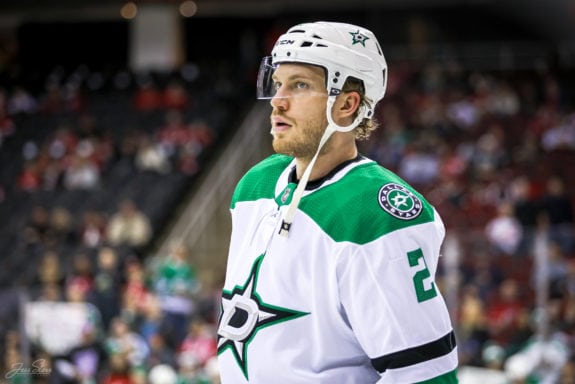 After nearly a full season in Pittsburgh where he had more success, he was picked up by Dallas again at the end of the 2018-19 season. The big defenseman showed an all-new level of confidence and consistent play early in the 2019-20 season. Oleksiak went on to average 15:49 of ice time per game and anchored a top four (with John Klingberg, Esa Lindell, and Heiskanen) that led Dallas to the Stanley Cup Final.
I'm Watching You
The most interesting part of the process for Nill and his staff comes after a young player makes his NHL debut. All of the previously mentioned names share a story of being a healthy scratch a few games into the season. This move has paid dividends for the mental aspect of their game. When they get into their first action in the league, a lot of young guys feel that they have less time to make plays with the puck than they actually do. After putting a few games behind them and experiencing the speed of the game, players are instructed to watch a few games from the press box. This new vantage point allows young players to see the big picture, slow the game down, and develop a better vision and sense of the game at this level.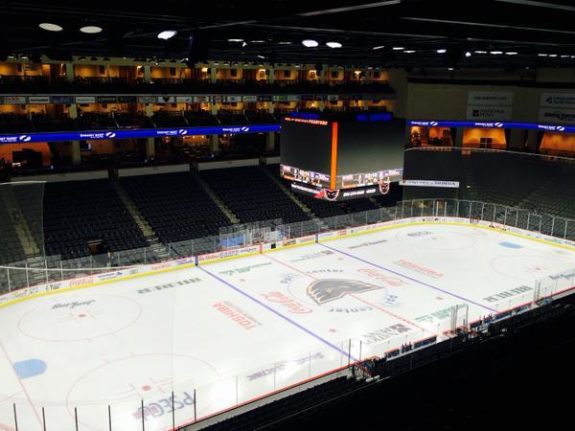 They are able to observe the plays that the veterans are making in certain situations and really increase their confidence in their own abilities. When it comes time to get back on the ice, the results of this process are quickly apparent. We have seen what looks like completely different players out there after their time off, showing higher levels of poise and confidence.
It Still Works
Three recent examples of this tactic are Dellandrea — who missed two games in Columbus this season even after starting the season off well— Hintz, and Gurianov — both during last season. Both of these speedy wingers came back into the game with new confidence, especially with the puck. Gurianov went on a tear where he scored in almost every game, while Hintz looked the part of a full two-way player using his speed to back off defenders and release a wicked wrist shot. (from 'Denis Gurianov introduces himself to the hockey world with historic 4-goal outing in series-clincher vs. the Flames,' Dallas Morning News, 08/21/2020) Dellandrea is sure not to disappoint in his next game.
Player development varies greatly between individuals. Some take longer than others, that is part of being human. So, to all Stars fans who worry about prospects getting too much attention, not meeting expectations, or being a bust… relax, it takes time. 
---
---
Sam Nestler is a credentialed Dallas Stars contributor for the 'The Hockey Writers'. Growing up in New Jersey, Sam has been playing hockey since he was 7 years old. Developing a love for writing in college, Sam uses his hockey knowledge to create analyses and articles on every aspect of the game. Sam also hosts his own podcast on Spotify, the "Slapshot Sammy' podcast, breaking down action across the Stars, the NHL, and college hockey. Check out the podcast here, and give his latest article a read!