Welcome to Red Wings Wednesday Weekly! In this weekly column, we will take a look at the Red Wings' most-recent week of play, identify any players and/or trends that stood out, and then look ahead and find out what the next week may have in store for the team from Hockeytown. As always, feel free to share your thoughts in the comments section down below.
Ususally, the 14-game mark of the season is not a time to make serious judgments about your team of choice. While the picture is starting to come into focus, it simply isn't clear enough to make any determinations one way or another. That isn't the case during this abbreviated 2020-21 season as the 14-game mark represents the quarter-mark of the season. With that in mind, it's time to assess the Detroit Red Wings' season thus far.
With a record of just 3-9-2, the Red Wings are on pace for just 12 wins this season. Their points-percentage (.286) is just a hair better than last season's mark of .275%. They are scoring fewer goals (1.93 goals-for per game compared to 2.00 GF/GP) but allowing fewer goals as well (3.29 goals-against per game compared to 3.73 GA/GP.) Their power play has taken a hit (9.3% compared to 14.9% last season) as has their penalty kill (70% compared to 74.3%). Despite the obvious upgrades to this season's roster, the results have not reflected it.
It certainly doesn't help that the Red Wings have faced some of the toughest competition to begin this season. That fact was at the forefront this past week as they faced both Florida-based teams in the Tampa Bay Lightning and the Florida Panthers. Together, those teams have a record of 16-2-3, though the Wings have provided a bit of a boost to that collective record.
The Champs Are No Chumps
2/3 at Tampa Bay: Loss, 5-1
2/5 at Tampa Bay: Loss, 3-1
We hear that same cliché over and over about how good teams can't take the lesser teams for granted in the NHL – "any team in this league can win on a given night." The Red Wings remarkably flipped this on its head and apparently took the reigning Stanley Cup champions for granted as they were down 3-0 within the first five minutes of their opening matchup against the Lightning. Goaltender Thomas Greiss was pulled from the game after receiving little support from the skaters in front of him, and the game eventually ended in a 5-1 loss. The fact that this team wasn't ready to battle from the onset is damning to both the coaches and the players.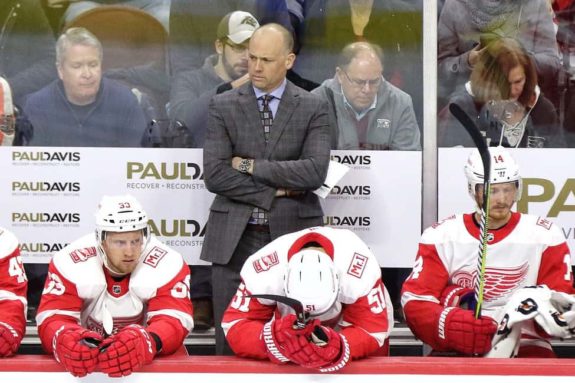 The following game on February 5 went a lot better, though the result was only marginally improved. A 3-1 loss is still a loss, but they did a much better job of containing the Lightning's skaters through the neutral zone – a theme that would carry on against the Panthers. However, this exposes the fact that even when the Red Wings play strong team defense, their offense simply isn't potent enough to truly hang with the elite (yes, there are some missing players, but they likely wouldn't have swung the game in Detroit's favor.)
Overall Grade vs. Tampa Bay: D
They Finally Beat the Panthers!
2/7 at Florida: Win, 4-1
2/9 at Florida: Loss, 2-1
After going over two years without defeating the Panthers, the Red Wings showed up in a big way during their tilt on February 7. The star of the show was winger Givani Smith, who captured a Gordie Howe hat trick, capped off with his fight against defenseman Aaron Ekblad. This game was, without a doubt, his best in a Red Wings uniform so far in his young career. The soon to-be 23-year-old provides a blend of physicality and skill that few others on the roster have, which has only endeared him to the "Hockeytown" faithful more and more. Check your social medias and you'll find plenty of pleas to keep Smith in Detroit and on the roster.
The other notable storyline of this game was that winger Anthony Mantha was made a healthy scratch by head coach Jeff Blashill. The reasoning seemed to be that the coach was trying to send a message to one of his top players about moving his feet and staying engaged all game long. While there's nothing wrong with a coach "sending a message", it is a bit curious as to why Blashill chose to punish Mantha instead of a handful of other veteran players that aren't coming close to performing the jobs they are supposed to do. Let's be real: the Red Wings' record isn't because no. 39 isn't moving his feet (though it certainly isn't helping).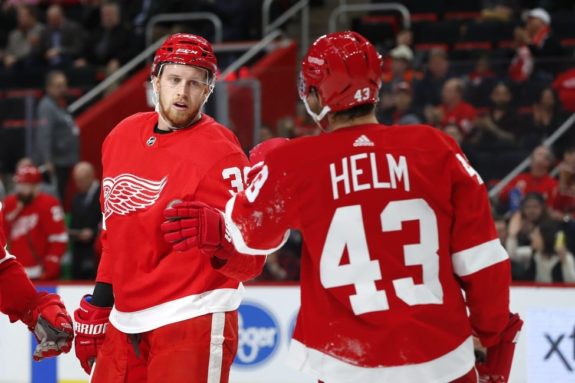 Fast forward to last night's game and, despite the Red Wings' strong defensive play in the neutral zone, they returned to their losing ways with a 2-1 loss. While it's painfully obvious that the offense simply isn't there right now (at least not on a consistent basis) there are some promising signs coming out of this game, including the chemistry between top center Dylan Larkin and winger Filip Zadina, the team's top pick in the 2018 draft. This development has allowed Blashill to stick Mantha on a lower line – he played on the third line in this game – which should eventually lead to legitimate depth scoring. Greiss and the defense have had three solid games in a row; now it's time for the offense to give this team a chance.
Overall Grade vs. Florida: B-
3 Takeaways from Last Week's Games
1. Greiss Greiss Baby
It probably felt like an eternity for the Red Wings' new netminder, but Greiss finally secured his first victory while wearing the winged-wheel against the Panthers. Overall, he has been very sturdy since Jonathan Bernier went down with an upper-body injury. He had a .917 save-percentage (SV%) over the course of this week's games, and he genuinely looks more and more comfortable in Detroit's crease as time goes on.
This isn't new – my fellow Red Wings writer Ian McNaughton listed Greiss as a positive takeaway in last week's RWWW post. While there are some stats that would suggest that the 35-year-old has actually been a disappointment for the Red Wings, the eye test and general consensus says that he has been as sturdy as Detroit could ask for. His bad games are often a result of poor defensive structure and positioning in front of him, and his good games see him bailing out his teammates in a big way. It was nice to see him get a victory in a game where the entire team put together a good effort.
2. Zadina Is a Boost to the Lineup
The Red Wings are 3-4 with Zadina in the lineup. They are 0-5-2 without him in the lineup. With just four points through seven games, it's not like he's lighting the world on fire when he plays. What he does do, however, is create legitimate scoring depth just by existing in the lineup.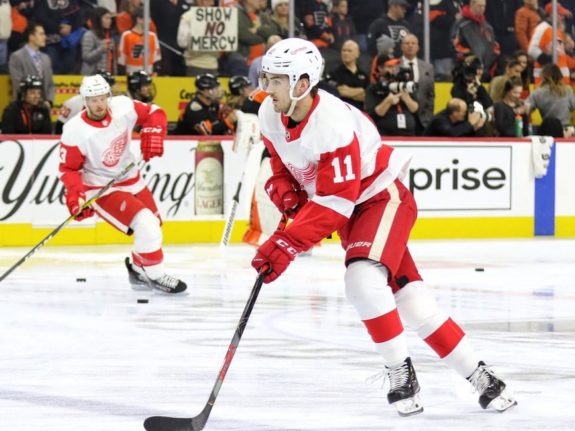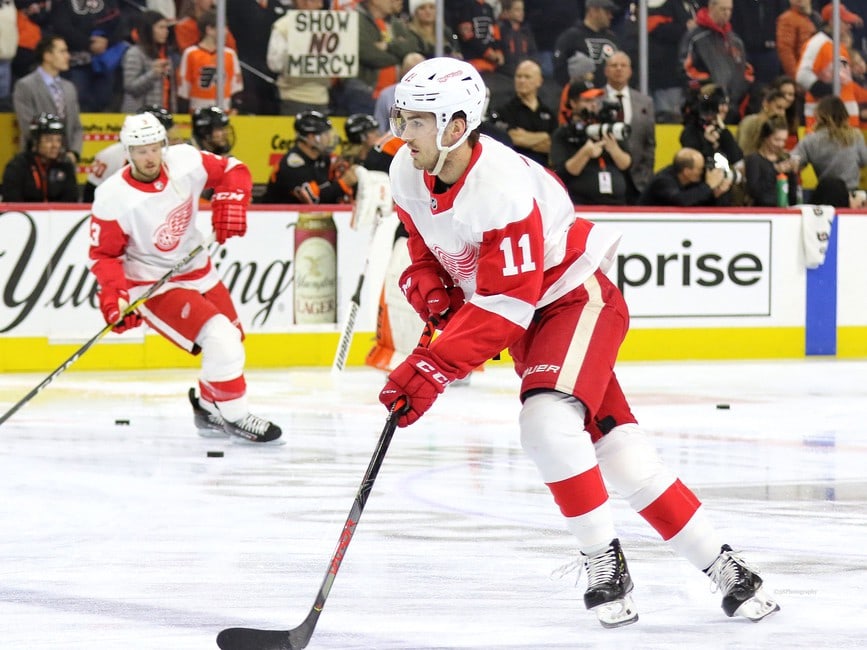 Zadina was a legitimate offensive catalyst on the second line to start the season, and since then he has moved up to play with Larkin on the top line. There's an argument to be made that he is already the team's top right winger, and that's high praise given the impact that Mantha can have on his team when he's firing on all cylinders. One thing to keep an eye on: he has just eight shots through seven games (he scored his first goal of the season last night against the Panthers.) He was drafted as a guy whose shot was his best tool, so you'd like to see him use it a bit more, though you have to appreciate the overall creativity that he has shown in the meantime.
3. Smith Belongs in Detroit
We've already touched on it, but Smith provides something that few others in the lineup can. A former second-round pick, it's time for the Red Wings to keep this player in their lineup and see what he can do. When you complete a Gordie Howe hat trick for the Red Wings, you're well on your way to becoming a fan-favorite.
Upcoming Matchups
Nashville Predators (2/11, 8 PM ET; 2/13, 8 PM ET)
Statistical Leaders (13 games):
Goals – Filip Forsberg (six)
Points – Forsberg (11)
Wins – Juuse Saros (three)
SV% – Pekka Rinne (.909)
The former Central Division foes are reunited as the Predators and Red Wings finally meet this season. These teams have not played since November 4, 2019, which was a 6-1 victory for Nashville. Fans should remember that it wasn't all that long ago that matchups between these two teams were almost always spirited affairs that had a playoff feel to them. That being said, these games should carry some weight for a Predators team that is quickly descending to the bottom of the league standings.
Forsberg is still a force for them, as evidenced by the stats listed above, but they aren't getting the kind of defense/goaltending that has previously propelled them to success in the Western Conference. This is a team that will want to exploit the "lowly" Red Wings and get their season back on track; it's up to the Red Wings to rain on their parade.
Chicago Blackhawks (2/15, 7:30 PM ET; 2/17, 7:30 PM ET)
Statistical Leaders (14 games):
Goals – Patrick Kane and Alex DeBrincat (six)
Points – Kane (17)
Wins – Kevin Lankinen (five)
SV% – Lankinen (.933)
The first series against the Red Wings' rival across Lake Michigan was bad. The Blackhawks captured their first wins of the season (including Lankinen's first career win in the NHL) and since then have gone 4-1-3. Those losses to Chicago began an eight-game losing streak before the Red Wings snapped it against the Panthers. Needless to say, Detroit is going to want to defend their home ice in this Original Six rivalry.
While much of the Blackhawks team has been average at-best, their power play has been dynamite to begin the season. Their power play ranks fourth in the league at 35.6%, so the Red Wings better keep their penalties to a minimum, and be ready to work when they do go on the penalty kill. Also, Lankinen is no all-star, but he certainly looked like one in the first two games. The Red Wings must make him work harder this time around.
Players to Watch
For the Predators, I'm going with Saros who has become Nashville's top option in net over the last year or so. Rinne, Nashville's former starter that led them to the Stanley Cup Final back in 2017, casts a long shadow that the younger Saros has yet to truly escape.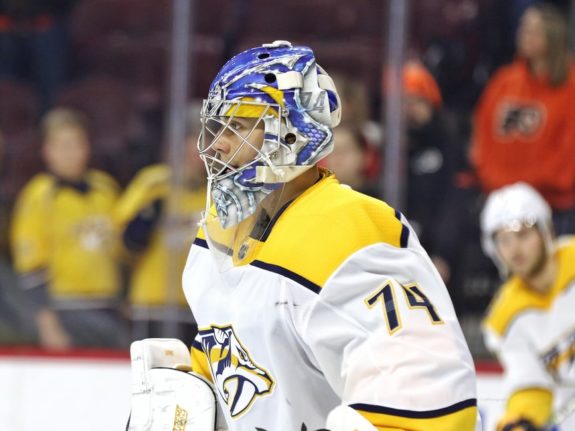 With top goaltending prospect Yaroslav Askarov in the system, it is up to Saros to prove that he can hold down the fort in the meantime. He's been alright, but his .881 SV% leaves a lot to be desired. Expect him and the Predators to try to suffocate the Red Wings' anemic offense; if they can't, Detroit could capitalize on a struggling goaltender.
The Blackhawks' player to watch is Pius Suter who casually lit the Red Wings up for a hat trick the last time the teams met. He has seen time all over Chicago's lineup as their head coach Jeremy Colliton continues to experiment with his lines. The 24-year-old forward has found success playing alongside their big guns on the top line (because who wouldn't?) and it shouldn't surprise Red Wing fans to see him centering Chicago's top line at some point during the series.
For Detroit, I'm calling out Mantha. While being made a healthy scratch was a surprise to almost everyone, you can't deny that his performance so far this season has left us all wanting more. While he looked a little better against the Panthers yesterday, he failed to get on the scoring sheet. This is a guy that has the potential to score 20 to 25 goals in a 56-game season, and yet he's on pace for just 16 this season. It's time to silence the haters.
Final Thoughts
If you're still expecting the Red Wings to contend for the playoffs this season, it's time to face reality. While this team should be way better than it has shown so far, there's no doubt that there just isn't enough here to make a meaningful push towards the playoffs. Still, the tank isn't on in Detroit, nor should it be.
The expectation for these next two series should be to come away with four out of a possible eight points. This team was constructed to be more competitive than last year's group; it's time for the coaches and the players to make good on those expectations beginning with this week's games. The team is mostly healthy, they're starting to come together defensively and they're receiving good goaltending. Let's see some results!
Want more Red Wings content? Tune into The Hockey Writers' Grind Line — a new weekly live show on YouTube and Facebook. We stream Friday nights starting at 8:30 pm ET on The Hockey Writers YouTube channel. Check out this week's show below, and make sure you subscribe to the channel so you don't miss any upcoming shows.
---
---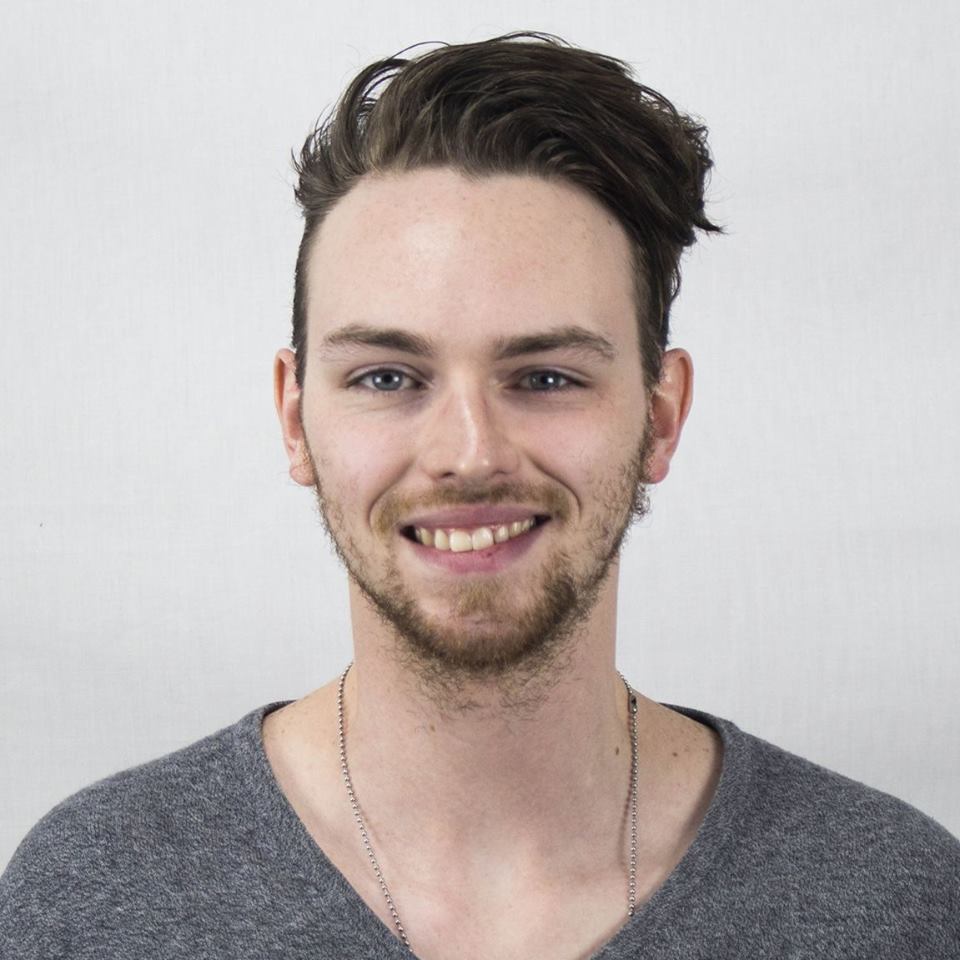 I am a Western Michigan University alum whose passion for hockey knows no limits. Dr. Pepper enthusiast. Catch me and my fellow Red Wings writers' YouTube show "The Hockey Writers Grind Line" which drops every Saturday.