written by Ian C McLaren
On April 12th, 1997, Steve Duchesne scored the lone goal in a Senators victory that propelled them to the NHL playoffs for the first time since their return to the nation's capital. Personally speaking, it was a goal that I will not soon forget, not only for its magnitude on my hometown, but also because I had the pleasure of being inside the arena formerly known as the Corel Centre that night.
Ottawa fans need no reminder that the modern day Sens were utterly terrible during their first few years back in the NHL. Up to that point, I can remember only one Senators victory that even came close to matching this one, which came over the Pens during their inaugural season.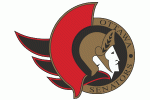 The date was February 25, 1993, and it just so happened to be the first NHL regular season game that I ever attended. On that night, the Sens – in one of their only 10 wins that year – beat the eventual President's Trophy winners from Pittsburgh by a score of 2-1 in front of an electric sold-out crowd of 10,449 at the Civic Centre. Granted, Mario Lemieux was out of the lineup at the time as he was battling Hodgkin's Disease, and Jaromir Jagr was also not on the ice that night for whatever reason. The Penguins, however, were the defending Stanley Cup Champions, featured 3 other players who would go on to score 100+ points that year (Kevin Stevens, Rick Tocchet & Ron Francis), and would also win 56 games during that season (before being upset by the Islanders in the playoffs). Needless to say this was a monumental victory for a team in its first year. Ottawa got goals from Norm Maciver & Gord Dineen, Peter Sidorkiewicz stopped 38 of 39 shots, and it honestly felt like they had won the Cup that night.
Not a bad introduction to live NHL action, despite the fact the team remained pretty bad for a few more years.
In 1996, the hiring of Jacques Martin put the franchise on a more positive track, one that would carry them through to the beginning of the last lockout (and beyond, under new leadership). After an average start to the 1996-97 season, the Senators went on a tear through its last quarter, going 10-4-2, including a victory over the Red Wings on April 11th (courtesy of a late-game goal from then rookie defenceman Wade Redden) to set up a must-win situation for the regular season finale vs Buffalo.
Sensing that history could be made on that night, my Dad and I explored the possibility of getting tickets for the game. On the morning of, my Dad was able to secure 2 single tickets, in the same section but in different rows. This turned out to be a major coup, for after 55 minutes of some incredibly entertaining and nerve wracking back and forth between these two divisional rivals (which included Dominik Hasek getting caught behind the net and knocking the net off its moorings to prevent a goal), this happened:
The Senators website recently ran a feature on 'Franchise Firsts', giving this moment its due as one of the more special moments in the club's history.
Here's how Duchesne himself described it:
After scoring that goal if I had run for mayor I would have had a chance You know I never kissed a guy before but I kissed a bunch of Senators that night and it was so much fun, we jumped all over the place.
There's no question that this goal sent the city into a frenzy (random smooches and/or otherwise), one that  carried into the first round of the playoffs against those same Sabres, a series that Buffalo eventually won in 7 crazy games.
Said Duchesne about that experience:
We should have beat them in the playoffs, too. I think we went seven games and it was great to see the confidence all of the young guys got during that year, especially the night that we won.
While this was the beginning of the rise of the Senators, it marked the end of Duchesne's time in Ottawa. After setting a team record that year for most goals scored by a defenceman (19, later tied by Erik Karlsson in 2011-12), he was traded to St. Louis that summer, and went on to win a Stanley Cup with the Wings in 2002.
Even with that on his resume, Duchesne expresses fond memories of his run with the Sens:
Other than winning the cup, this is the most memorable thing in my career.
At such a time as this in the history of the NHL, this flashback is a memory of happier times. It hearkens back to when the Senators began their initial rise to the top of the standings, when they began to be taken seriously as a team to be reckoned with, albeit as a prelude to regular playoff disappointments. Coming off another somewhat unexpected playoff appearance where they pushed their opponents to 7 games, the current rebuilding phase should be continuing its escalation with another step forward in 2012-13, but with games now canceled up to the end of November, the future is stalled.
In the midst of all the negativity surrounding the current state of affairs, it's good to be reminded about what we love so much about this game. Whatever happens moving forward, these kinds of moments can't be taken away from us; a Dad and his son grabbing game day tickets for a truly great piece of Ottawa hockey history. Granted, qualifying for the playoffs is no large feat for more established teams, but given the context, it was, to steal a phrase from Ron Burgundy, kind of a big deal.
You don't forget stuff like that, especially at age 16, a more formative and less cynical time of life : the crowd, the noise, the dancing, the hugs & high-fives with complete strangers. And it's those special points in time that help to sustain a deep love for the game, at any level, through periods of indefinite NHL absence now semi-frequently imposed upon us.
Do-do-do-do yourself a favour and soak that video in one more time. It could be a while until something similar is experienced.