A full week before the 2020 trade deadline, the Tampa Bay Lightning made one of the biggest splashes of the season when they acquired veteran forward Blake Coleman from the New Jersey Devils. For the Lightning, Coleman was more than a luxury rental, as Tampa Bay gave up a premium first-round pick in the 2020 NHL Draft as well as Nolan Foote, one of their top prospects, for a 20-goal scoring forward on a great contract through the 2021 season.
Despite the high cost of this trade, Coleman seemed like the perfect player for the Lightning at that moment. He was a sound all-around forward, who was known for his play in the defensive zone or on the penalty kill as much as his ability to score a timely goal.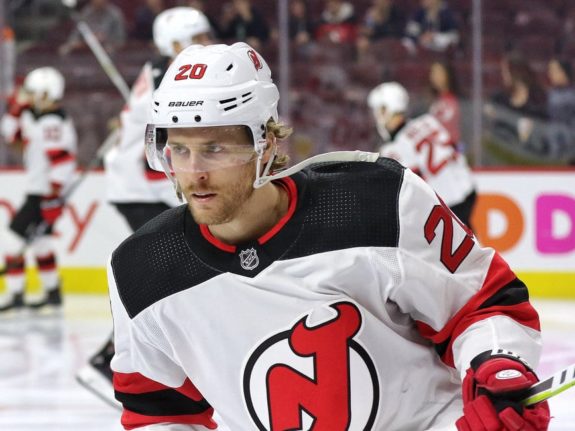 With this trade, it also became clear that Lightning general manager Julien BriseBois wasn't going to sit on his laurels like he had one-year prior. Even with his team playing some of the best hockey in the NHL at the time, he saw an opportunity to improve his forward corps, so he went out and swung an expensive deal to bring back what he saw as the perfect player for right now.
Related: The Devils' 2020 Fire Sale: One Year Later
So, looking back on this blockbuster trade, how are the Lightning feeling about what they got from Coleman so far?
Lightning Felt Coleman's Postseason Impact
After he was acquired by the Lightning, Coleman's first nine games on the ice were mostly quiet, as he only posted one goal in roughly 15 minutes of ice time each night. Now, there were plenty of reasons why he had this slow start, including getting used to a new system after playing in New Jersey for four years and becoming a father, so there really wasn't much cause for concern.
Then the COVID-19 pandemic pause took hold of the league, cutting short the remaining regular season. However, the Lightning would still get their opportunity to watch Coleman showcase why BriseBois gave up so much for him when they returned to play for the 2020 playoffs in the bubble.
Related: Braydon Coburn Trade Revisited
Throughout their run to the Stanley Cup, Coleman was an impact player who made his presence known on the ice at all times. Alongside Yanni Gourde and Barclay Goodrow, the Lightning's other trade deadline acquisition, he formed one of the best third-lines of the postseason. This line was dominant, often matching up against the oppositions' top players and shutting them down while chipping in game-breaking goals.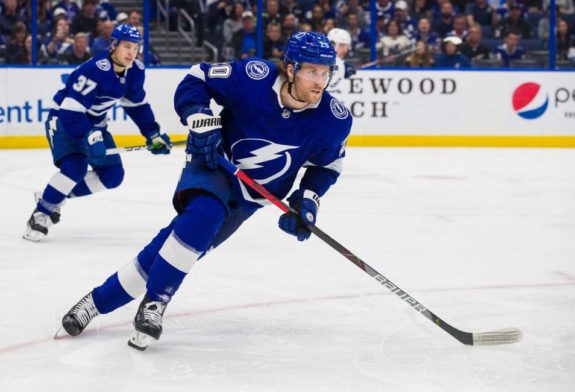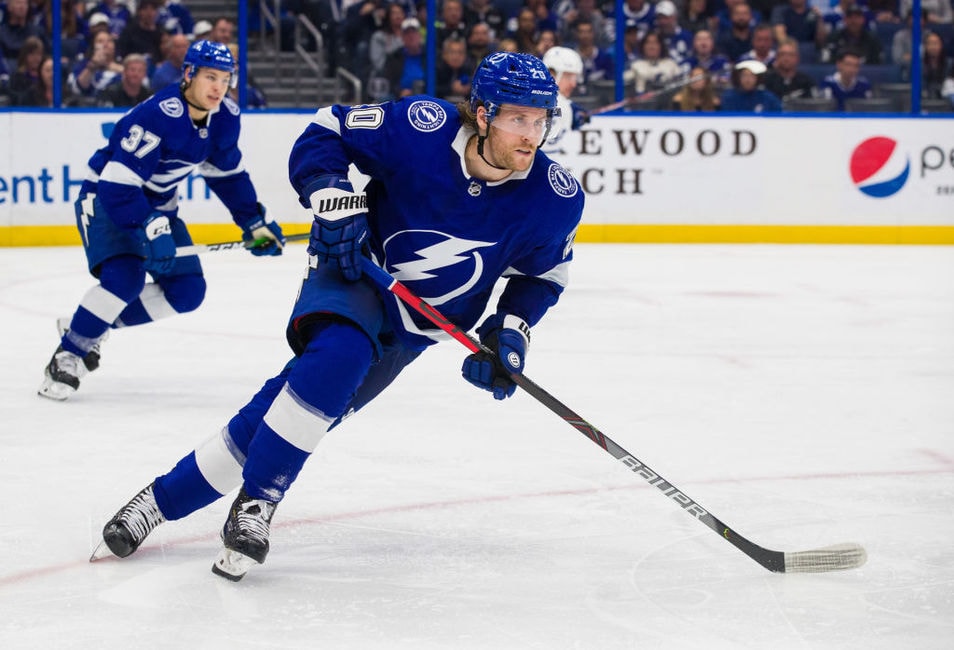 For his part, Coleman was every bit as good as advertised. He finished the postseason with 13 points, led the league in hits with 126, and played a prominent role on the penalty kill all while bringing that needed energy each night to push the Lightning past any obstacle.
Coleman Still Contributing to Tampa Bay
Of course, winning the 2020 Stanley Cup wasn't the end of Coleman's time with Tampa Bay. One of the reasons why BriseBois gave up so much for him wasn't just his production on the ice, but his value contract lasting through the 2020-21 season.
Related: The 5 Most Iconic Goals From the Lightning's Stanley Cup Run
So far, Coleman has been solid in the regular season, if not a bit underwhelming on the scoresheet. This is understandable, as his role with Tampa Bay isn't to be a top-end goal scorer, but more of an all-around forward. He is taking on 15-plus minutes of tough ice-time each night, and for the most part, has been looking good.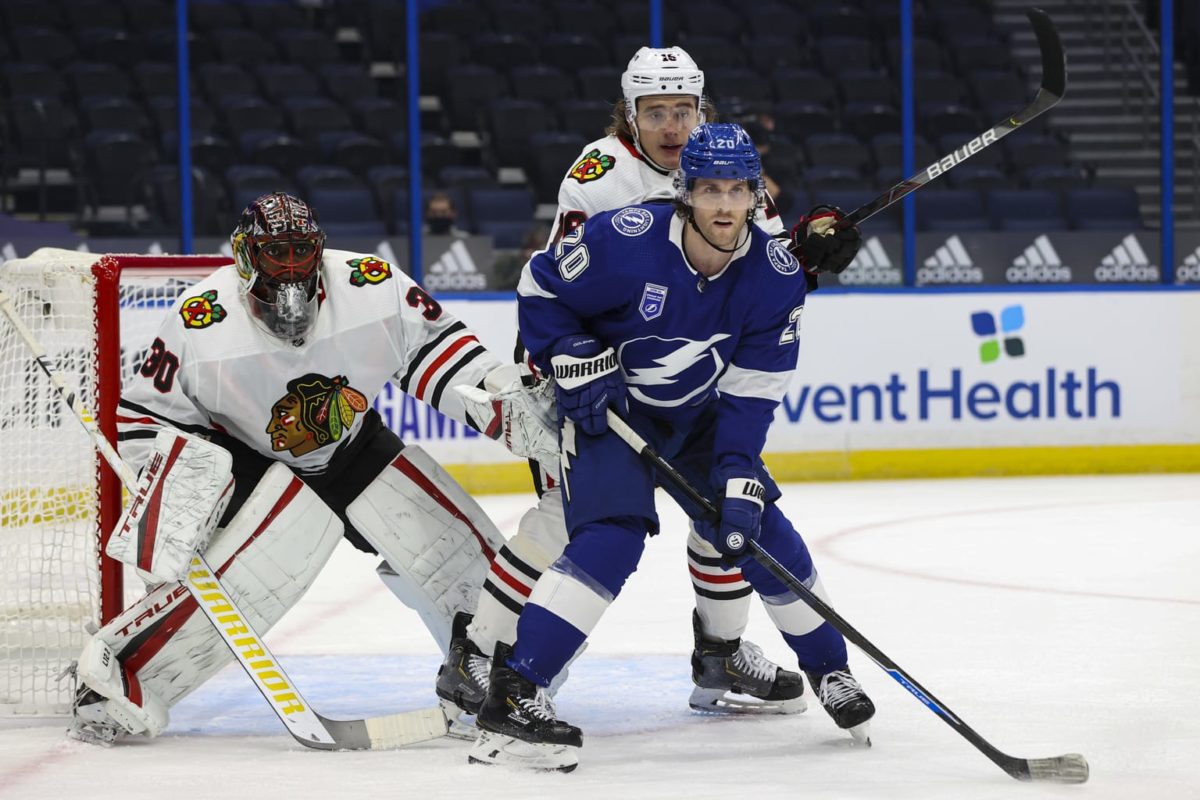 So, if you were to ask Lightning fans right now if the Coleman trade was worth it, the answer would be a resounding yes. Even if he hadn't played another game for Tampa Bay, the 2020 postseason alone made the trade worthwhile, as his presence was a key part of the franchise pushing past their previous playoff meltdowns.
The fact that Coleman will be around for the 2021 playoffs makes this a near-perfect deal for the Lightning. Yes, they gave up two valuable future assets, but the player they got in return has made those losses more than worthwhile.
---
---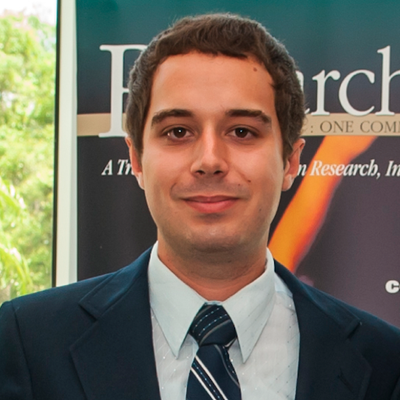 Eugene Helfrick is a Tampa Bay Lightning writer who is actually from Tampa Bay. He has written about the Lightning for six years, covering everything from their run to the 2015 Stanley Cup Final, to their crushing first-round exit in 2019, to their redemption in the bubble in 2020. While he is happy to talk about just about anything from cows to cars to video games, hockey will always remain one of his favorite pastimes.