The Pittsburgh Penguins managed to reach the Stanley Cup playoffs for the ninth consecutive season. It took them until the very last game of the season to secure a playoff berth and first-year general manager Jim Rutherford's tenure has been controversial.
Take a look at Part 1: Free Agency
Take a look at Part 3: Outlook
Let's take a look at how Rutherford performed throughout the year, starting with revisiting his free agent signings.
Christian Ehrhoff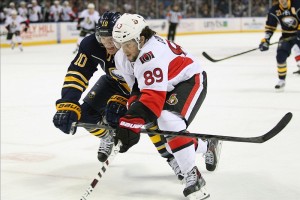 After being bought out by the Buffalo Sabres just three years into his contract, Christian Ehrhoff became a free agent. Rutherford did not believe he needed to add a veteran defenseman before the season started, but when Ehrhoff became available the Penguins rapidly made an offer.
Here's what Rutherford said on the day that Ehrhoff was signed.
When we looked at the defensemen who were out there, before Ehrhoff became available, we looked at our own young defensemen and felt they could either do the same thing now, or by the midpoint of the season that they could do the same thing. But when you have a defenseman like Ehrhoff out there, that's totally different.
It seems just as his predecessor, Ray Shero, Rutherford has an infatuation with puck moving defenseman and this was the primary reason for signing him.
When healthy, the value Ehrhoff provided for his contract was more than acceptable and he was a solid addition to the Penguins blue line. But was he ever needed from the start?
Additionally, why was Rutherford rushing to try to extend the 32-year-old defender, which contract talks were eventually tabled.
Now it is clear that Ehrhoff will walk as a free agent from the Penguins. Overall, it really was not a bad signing by Rutherford and injuries ruined what could have been a solid season.
Steve Downie
Whether you love or hate Steve Downie, you have to admire the fire and passion he plays with.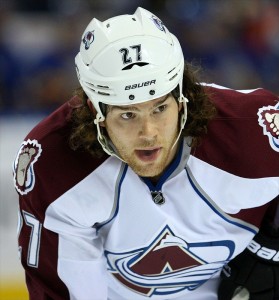 Yes, he took too many penalties, and often at the worst times, but he was a solid contributor to the Penguins bottom six.
Luckily, Rutherford  signed Downie to only a 1-year contract and it's expected that he will leave the Penguins. By the end of the season, everyone from the fans to management were frustrated with Downie's penalty habits.
He certainly gave the Penguins a physical presence and still managed to produce 28 points (14 goals, 14 assists) in 72 games.
Signing Steve Downie was a controversial move when it happened and still is controversial, but for $1 million, could the Penguins have found another player that produced as much?
Blake Comeau
Signing Blake Comeau was by far the best free agent signing that Rutherford facilitated. The 29-year-old left wing was a physical presence, defensively responsible and chipped in offensively.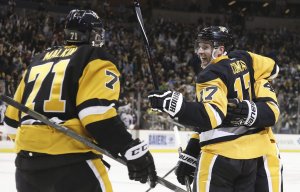 Comeau ended the season with 31 points (16 goals, 15 assists) in 61 games played and an outstanding 188 hits.
Fans might have soured on Comeau after his goal production slowed late in the season. The reason why his production slowed is the wrist injury he sustained never fully healed. Comeau was good enough to play, but he needs a full offseason to heal his wrist.
This is arguably the best $700,000 the Penguins have spent in a long time. Comeau is expected to re-sign with the Penguins and Rutherford would be wise to make it happen.
Thomas Greiss
Rutherford never should have signed Thomas Greiss. He's an overrated backup goaltender who proved to be no better than Jeff Zatkoff, but cost the Penguins more.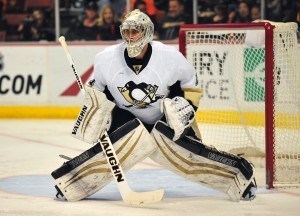 From the start, many believed that Greiss was a "significant" upgrade over Zatkoff. However, the season proved the opposite to be true and his contract was part of the Penguins salary cap woes at the end of the season.
Greiss' work ethic was questioned throughout the year and he was not mentally conditioned to finish games.
Overall Review
Rutherford's first free agency period was probably the best work he did all season. Unlike Shero, Rutherford kept all deals to one year in an effort to not handicap the future of the franchise. Most of the players he signed provided great value and at least Comeau looks to be back next season.
If Rutherford had performed as well with his other actions, the Penguins would have advanced past the first-round of the playoffs.