As of yesterday, Pittsburgh Penguins' defenseman Christian Ehrhoff has put his Pennsylvania home up for sale. This move almost guarantees Ehrhoff will leave the Penguins as a free agent.
He was signed one a 1 year/$4 million dollar contract and he did not live up to his paycheck.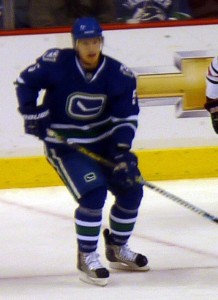 The 32 year-old defender was supposed to rejuvenate his offensive game with the Penguins, but he only managed to produce 14 points (3 goals, 11 assists) in 49 games played.
Pittsburgh had hoped Ehrhoff could regain some confidence in his offensive game, his career high was in 2010-2011 with the Vancouver Canucks when he scored 50 points (14 goals, 36 assists) in 79 games played.
However, he failed to do so and like many players, suffered significant injuries during the 2014-2015 season.
Ehrhoff's Sky-High Expectations
Last offseason, Christian Ehrhoff was not projected to be available, but the Buffalo Sabres had other plans. He was in his third season of a 10 year/$40 million dollar contract with the Sabres.
Then near the end of June (2014), Ehrhoff was bought out and he became a free agent. Pittsburgh's first free agent signing was Ehrhoff and from the beginning fans were in love. There were many naysayers, including myself, who questioned the need for the signing and if he could justify the cap space taken.
The Good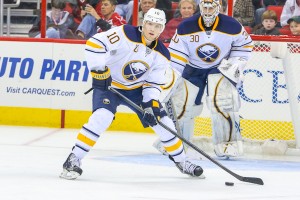 Ehrhoff was a steady defensive hand who looked comfortable playing alongside all of his defensive partners. He spent time playing with Olli Maatta, Robert Bortuzzo, Kris Letang and Paul Martin.
Despite his low offensive production, all three of his goals scored were game winning goals.
The Bad
By the end of the season Ehrhoff had suffered a couple concussions and was part of the Penguins' blueline that seemingly fell apart.
Additionally, due to the Penguins not placing him on long-term injured reserve at the end of the season, they were forced to play short-handed a few games.
Ehrhoff wasn't the physical player that fans had hoped for, he wasn't offensive productive and looked to be an unnecessary signing by the end of the season.
Verdict
The Penguins and Ehrhoff seem to have had contract talks and it does not look to have went well. He's going to leave as a free agent and free up $4 million dollars in salary cap space.
His rocket of a slapshot will be missed by fans, but his play did not match his compensation.
What Does This Mean For Paul Martin
Both Paul Martin and Christian Ehrhoff are projected to be free agents and it looks like the later will be leaving the Penguins.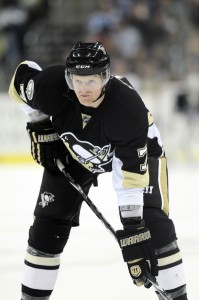 But what about Martin?
Martin's Tenure with the Penguins
Paul Martin signed with the Penguins as a free agent 5 years ago on a $25 million dollar contract.
His first season wearing a black and gold sweater was abysmal. There's no other way to describe it, Martin looked like a fish out of water.
Former Penguins' general manager Ray Shero sat down with Martin and asked him a simple question.
Do you want out?
Here's what Shero said after his conversations with Martin.
Martin was embarrassed by his year. He said, "I do not want to be traded. I came here for a reason and you signed me for a reason. If I do come back, you're going to see a different player."
And man,did Martin live up to what he said. Over the last four seasons Paul Martin has been the best defender on the Penguins.
Yes, better than Kris Letang, better than Brooks Orpik, better than Olli Maatta and Matt Niskanen.
The Good
Paul Martin has been rock solid for the Pittsburgh Penguins. He has played, and excelled, in every situation.
He put on an extra 10 lbs after his first season and has been dishing out monster hits ever since. He's logged over 25 minutes a night and was the biggest reason that the Penguins managed to make the playoffs this last season.
When the rest of the defense has faltered, Martin has stood firm and held them together.
The Bad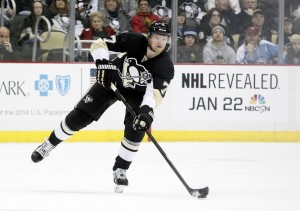 There was very little to dislike about Martin's play, but he is coming off of a contract that paid him $5 million per season and could be looking for a raise.
Now this isn't a problem and it would be ludicrous to say he hasn't earned it. But the problem is that he is now a 34 year-old defenseman.
How long can he keep up playing at this high level?
Martin also has had his fair share of injuries, which was topped by his 2013-2014 season when he only played in 39 of 82 games.
Verdict
Ehrhoff listing his home means he most certainly will leave the Penguins, but what about Martin?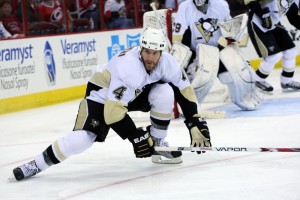 This move signifies that the Penguins are going to let Ehrhoff go and, at least, are still negotiating with Martin.
However, the Penguins must be careful in the term that they would offer Paul. They certainly do not want another Rob Scuderi situation.
At the very most, Martin should be re-signed for 2-3 more years.
He's been an awesome player for Pittsburgh, but will he return? Ehrhoff's departure means there's a chance and I personally hope he comes back on a short deal.
If Martin and Ehrhoff both walk as free agents, you can bet that Pittsburgh will be in the market for a veteran top-four defender during the upcoming free agency period.
Michael Pityk is an analyst who has written for numerous sites since beginning his professional career. He's acted as a credentialed member of the media for the Philadelphia Phillies, Philadelphia Flyers, Pittsburgh Pirates and the Pittsburgh Penguins. His work has been featured in Sports Illustrated, The Sports Journal, MSN, PensLabyrinth, Montreal Hockey Talk, ESPN Pittsburgh, The Hockey Writers, Todays SlapShot and The Bleacher Report. He formerly was the editor of Pens Labyrinth and an analyst for The Sports Journal. Michael presently acts as an NHL Analyst for The Hockey Writers