Are you ready for some fantasy hockey? More importantly, are you ready to deliberately humiliate your opponents? If you're anything like me, the idea of seeing those questions come to fruition should leave you salivating like Pavlov's dog. But as anyone who's ever been in a deeper league knows, it's simply not that easy. Or is it? Use this guide to steal value from the competition so you can divert your attention to your style of gloating.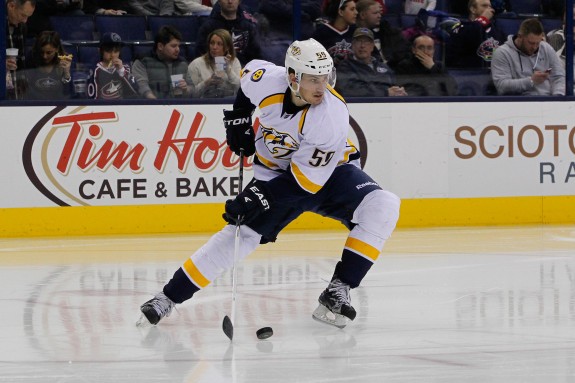 The Draft: Every Round is Important
While it's nice to choose from a smorgasbord of superstars in the first round, it's a benefit that everyone in your league has. Whether you hit the lottery and lock in the first overall pick, or you get the advantage of getting back-to-back picks with the last pick, every participant is more than likely getting a cash cow in points. And while it's ideal to land a Sidney Crosby, or a Ryan Getzlaf in the first round, you can still win without them.
"When drafting a fantasy hockey team, it's always important to make sure you address every statistical need. The goal is to put together the best possible well-rounded roster.

"There are only a handful of players capable of providing value in all or most categories (Corey Perry, David Backes, Brandon Dubinsky and Milan Lucic, to name a few), which is why you must draft players for specific needs…" — Matt Sitkoff, NHL.com
This is not to be mistaken as advice to pass on Alex Ovechkin in favor of Radko Gudas. In fact, my own personal strategy involves taking the best player on the board in the first two rounds. But with each passing round, attention to every statistical category grows in importance.
The format of the league, of course, will dictate strategy. But if you want to steal value, the opportunity will present itself whether you're in a rotisserie format, or in a head-to-head setting.
Your opponents may differ in strategies, but a balanced approach is the best avenue to travel. Especially if you're in a league that measures the standard stats, and also includes game limits. In a league with average or normal settings, what good does loading up on offense do if it can't be used near the end of the season? Furthermore, what's the benefit of practicing goal gluttony when your plus-minus and/or penalty minutes are the joke of the league?
Just took Henrik Sedin 132nd overall in @NHL.com mock draft. 11th round. Wow. Great chance he & Daniel bounce back w/Torts gone. #Canucks

— Pete Jensen 🏒 (@NHLJensen) September 12, 2014
This may mean passing on a more well known name to equal out the scale on your team. With that being said, however, that decision must be made based on your picks from the previous rounds. If the forwards unit is heavy, Ales Hemsky is expendable. Especially if it means nabbing a defenseman like Duncan Keith, or Alex Pietrangelo. But if you just had to have Shea Weber in an earlier round, it's better to grab a player like David Krejci.
Seems pretty simple, doesn't it? Rest assure, though, the level of difficulty skyrockets in the later portion of the draft as the decision between players of the same position must be made. Sure, you could always use the website's, or magazine's rankings. But these are merely tools used to be a compass, not a personalized rule book for an ever-changing landscape.
This is where versatility of a player will determine his value. Depending on the outlet used, players may qualify for multiple positions. For example, Claude Giroux may be used in your league as both a center, and a right wing. But although this flexibility is a bonus for picks in the first few rounds, this aspect can steal value in the later rounds.
Using an array of knowledge from multiple sources will give you the most accurate information, on top of confidence, to know you're making the best possible decision at the present moment. After all, you wouldn't buy a car or a house based on an endorsement from only one source. And just as it's frowned upon to buy a set of golf clubs without being fitted, the same should apply for your fantasy hockey team.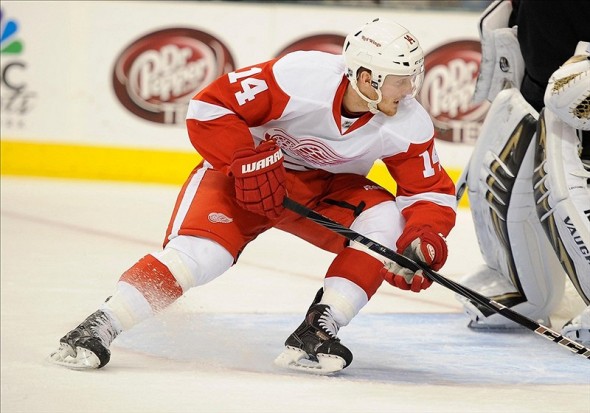 Stalk the Waiver Wire
In deep leagues, the waiver wire must become your best friend. Even if you executed your draft day plan to the tee, the 82-game NHL schedule is a grueling one that brings a bundle of unforeseen circumstances. Can you imagine the reaction of Sidney Crosby owners back in the 2010-11 season? That's just one example, though, of how the waiver wire is just as crucial as every round of the draft.
And then there's the case of a player exploding onto the scene, like Detroit's Gustav Nyquist did last season. Unless your league was so deep that it forced you to dip into the AHL ranks, or you had a crystal ball, Nyquist likely wasn't given a second thought. But after playing 57 games with Detroit, Nyquist was easily the waiver wire steal of the year. One that resulted in his ownership among NHL.com leagues to jump to 65 percent.
"Nyquist, despite flashes of brilliance last postseason, began this season with Grand Rapids (AHL) before making his season debut on Nov. 21. He scored two goals in that game and never looked back. Nyquist almost single-handedly extended the Red Wings' playoff streak despite long-term injuries to elite forwards Pavel Datsyuk and Henrik Zetterberg among others. Nyquist has the most goals in the NHL since Jan. 20 (23 in 32 games) and is the prime example of how waiver-wire pickups can win fantasy leagues." — Pete Jensen, NHL.com
http://t.co/iXLrXV5WD1 rated Nyquist above Kronwall for fantasy hockey. Idk how I feel about that

— Red Wing Rantings (@RedWingRantings) August 11, 2014
Landing a player with Nyquist's production potential takes a stroke of luck. After all, taking a chance on an inexperienced player when your team has no need could very easily backfire. And not only should there be a need, beating your enemies to the punch is also key. So how do you identify the Gustav Nyquist of this season on the waiver wire?
Staying up-to-date on team dynamics, as well as a player's previous performances, is a good place to start. Nyquist's seven goals and 14 assists in 15 games with Grand Rapids made the 25-year-old forward a safe gamble. But in the scenarios where a player goes hot and cold, the system he plays in, the minutes he's averaging, and his age should all factor into the decision made.
"David Desharnais is going into his 28 year old season, and had his big breakout in 2011-12 when he was 25 years old. I wouldn't be surprised to see his production dip slightly this season compared to his 0.66 PPG last year. His line mate Max Pacioretty however is heading into his 25 year old season and will be in the middle of his prime.  His PPG over the past three season were .82, .89 and .82. The optimist in me suggests he will reach .90 and get 75 points, but expect 70 from the Habs top scorer." — Kenny MacMillan, A Winning Habit
Clearly, a player like Max Pacioretty won't be available for the taking on your waiver wire without a significant injury. Nor does this rule of thumb apply to all. If you're looking to plug a temporary hole, get the production any way you can. But if you're looking for a more long-term solution, keep the player's age in mind.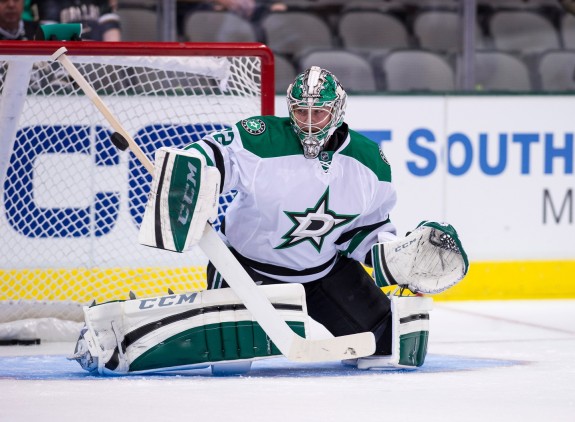 Steal Value Between the Pipes
Everyone would love to have the services of Henrik Lundqvist, or Semyon Varlamov. But unless you're willing to sacrifice production at other positions, chances are they won't be available. Most drafts have the overzealous participant who drafts a goalie in the first two rounds, a practice I consider taboo. But despite the elite goaltenders off the board, bargains are out there for the taking.
When selecting your first goalie in the draft, wins, save percentage, goals against average, and shutouts are statistical attributes that should drive your decision. And even if you miss out on the league leaders among these categories, there are goalies who are more than serviceable. Whoever you choose to fill this slot, be sure he'll see a bulk of the workload from the team he plays for.
"Four teams, the San Jose Sharks, New Jersey Devils, Pittsburgh Penguins and Ottawa Senators, started only two goalies in 2013-14.

"Injuries make it tough to project this trend from season to season, but don't be surprised to see many of the same teams accomplish this again. The Boston Bruins, Philadelphia Flyers and New York Rangers are most likely to join this list in 2014-15." — Matt Sitkoff, NHL.com
Games played is essential to getting anything out of the goalies who are flying under the radar. Even if a goalie plays for a less than stellar team, any statistical contributions are better than none. This could apply for someone like Karri Ramo, or Chad Johnson – two backups who're relieving starters on losing teams.
Quick vs. Lundqvist in #StanleyCup Final. My two top-ranked fantasy goalies entering season.

— Pete Jensen 🏒 (@NHLJensen) June 2, 2014
When it comes to choosing a starter in the draft, however, consider the goalie's past season, along with the changes within the roster that's positioned in front of him. For example, Kari Lehtonen's stock should rise this season with the additions of Jason Spezza and Ales Hemsky in Dallas. Lehtonen should add to his winning ways, which include winning over 30 games in three out of his last four seasons. While others race for Ben Bishop or Tuukka Rask, it's easy for a goaltender like Lehtonen to get overlooked.
Certainly, there are other factors that determine fantasy success. But by sticking to these pointers, you should put yourself in a position to at least compete. The rest will fall on a stroke of luck, and proper roster management. With the right game plan, you too can end up with a roster such as mine in the THW fantasy league.
Team Ville Lame-O (THW Fantasy League)
Forwards
Claude Giroux
Taylor Hall
Ondrej Palat
Valtteri Filppula
Jeff Carter
Justin Williams
Jiri Hudler
Marcus Johansson
Defensemen
Alex Pietrangelo
Ryan Suter
Andrei Markov
Roman Josi
Johnny Boychuk
Marc-Edouard Vlasic
Goalies
Steve Mason
Jonathan Bernier
While some may point to the lack of depth in net, I have my own advice to fall back on. And if you still disagree, only time will tell.