Sabres fans haven't had a whole lot to be proud of this season. Their team currently holds a record of 7-17-4, good for last place in the NHL. Spectators have watched helplessly while expensive, high-profile players like Kyle Okposo and Ryan O'Reilly fall well short of expectations.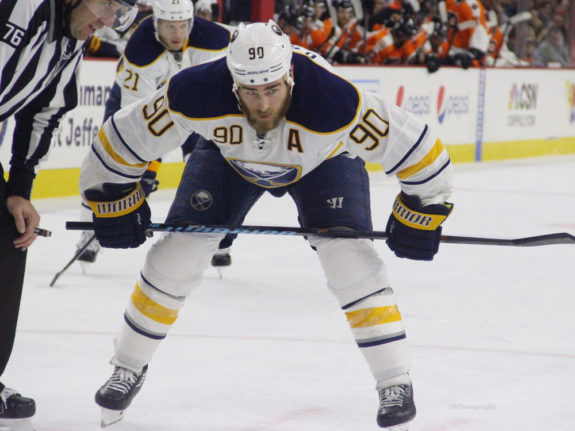 Seven years removed the Sabres last playoff appearance, the Buffalo faithful have made their frustrations clear, regularly booing their team off the ice. While there were some who believed the Sabres would once again miss the post-season, nobody expected them to regress back into the league basement.
In a year where positives have been difficult to come by, a silver lining lies just an hour down the road in Rochester.
Culture Shift in Rochester
After finishing near the bottom of the AHL standings for three consecutive seasons, the Rochester Americans have experienced an impressive turnaround. At 12-5-5, they currently sit in second place in the North Division. With a much-improved roster consisting of both first-year and veteran players, they have the look of a Calder Cup contender.
Jason Botterill entered this past summer with the goal of bolstering his AHL affiliate, a task which former general manager, Tim Murray routinely ignored. With a potent combination of young players and elder statesmen added during free agency, Botterill has managed to create a culture shift in Rochester.
Early in the season, some fans questioned why high-potential prospects like Justin Bailey, Nic Baptiste and Hudson Fasching remained in the minors. There was little doubt that they possessed the talent to oust some of the underperforming depth players in Buffalo. As the 2017-18 campaign has progressed, Botterill's plan has become increasingly clear.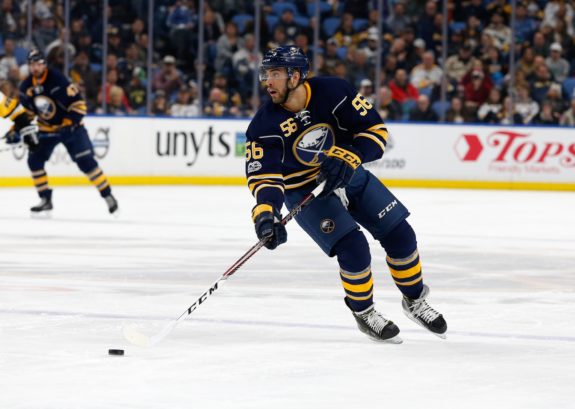 The first-year general manager recognized what many Sabres' fans suspected: The locker room in Buffalo had become toxic. Introducing developing players to that environment could prove detrimental to their growth as professionals.
By leaving potential NHL-ready players in Rochester for the season, the organizational culture shift has been set in motion. From his time in Pittsburgh serving as the general manager for Wilkes-Barre Scranton, Botterill learned that consistently competitive NHL rosters are forged in the minor leagues.
Jake Guentzel, Connor Sheary and Bryan Rust all spent adequate time in the AHL before emerging as consistent contributors for the Stanley Cup champion Penguins. During that time, they experienced sustained success which instilled a winning mentality. It's how franchises like the Penguins stay entrenched as perennial playoff contenders.
Amerks Players on the Cusp
Though there are only a handful of players on the Amerks' roster who project as NHL contributors, the 2017-18 season will be critical in helping Botterill and assistant general manager, Randy Sexton determine which players are prepared to make the jump next year.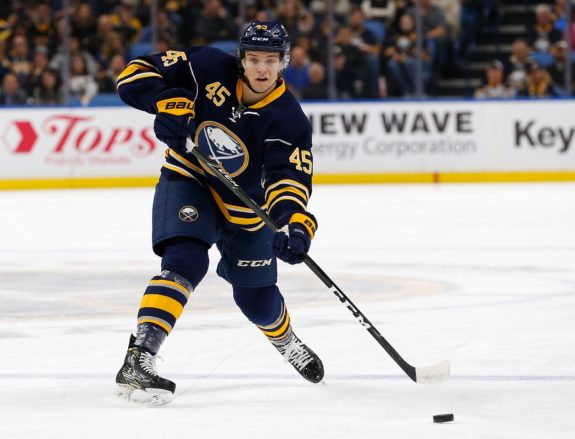 Blue-chip prospects Brendan Guhle and Alex Nylander are virtually guaranteed to contend for roster spots in 2018-19, though the real intrigue lies deeper on the organizational depth chart.
Very few Sabres lineup prognosticators pegged C.J. Smith as a serious contender to secure a long-term spot on the Sabres roster, however with 23 points in 22 games with Rochester this year, the 23-year-old has put himself in the conversation to contribute as early as next season. While Bailey and Baptiste have struggled to show signs of improvement, Smith has emerged as the Amerks' leading scorer.
Despite being sidelined with an injury for the first 14 games of the season, Evan Rodriguez has been extremely productive since his return to the Amerks' lineup, registering 10 points in eight games. His recent performance earned him a call-up to the big club, though unless he sets the league on fire, he'll likely be sent back to Rochester to help ensure the Amerks sustained success.
Another player whom fans have specifically clamored for this season is goaltender prospect, Linus Ullmark.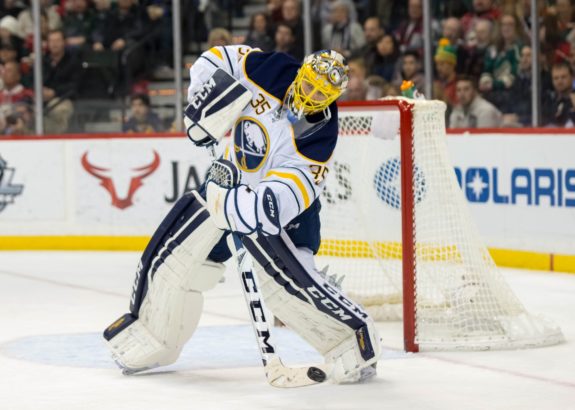 Through 16 games, the Swedish netminder has posted an impressive .919 save percentage. Given Robin Lehner's inconsistent play in Buffalo, many have speculated that the organization will elect to trade him before his contract expires on July 1. There is a chance that Ullmark will get an opportunity to start for the Sabres in 2018-19.
The last thing fans in Buffalo want to hear is that they have to remain patient, but the front office is using this season as an opportunity to analyze organizational depth. Though teams have executed incredible mid-season turnarounds in the past, the Sabres haven't really shown signs of improvement. Botterill won't waste precious development time in an attempt to salvage what appears to be another lost year in Buffalo.
There is little doubt that the Sabres roster will once again experience significant personnel changes next season, but this time the replacements could come from within the organization.
Sabres' Roster Purge Has Begun
On Monday the Sabres announced that veteran winger, Matt Moulson had been waived. Unsurprisingly, no other team elected to claim Moulson and his $5 million cap hit. Upon clearing waivers, the Sabres put Moulson on loan to the Los Angeles Kings farm team, the Ontario Reign.
When asked why he elected to loan Moulson to another organization, Botterill stated that there was simply no room for the 34-year-old in Rochester.
We've assigned forward Matt Moulson to the @ontarioreign. pic.twitter.com/5h1TBvKLrD

— Buffalo Sabres (@BuffaloSabres) December 5, 2017
While Moulson was lauded by his teammates as a consummate professional, the front office is making it clear that underperforming players will be shipped out.
Soon after the move was announced, Botterill executed a trade with the Detroit Red Wings to acquire former Penguin, Scott Wilson. During his time in Pittsburgh, Wilson was a member of two Stanley Cup championship teams (though he is only credited with one championship due to the number of games played). On a team that has lacked leadership, Wilson will try to make an impact in the Sabres' locker room.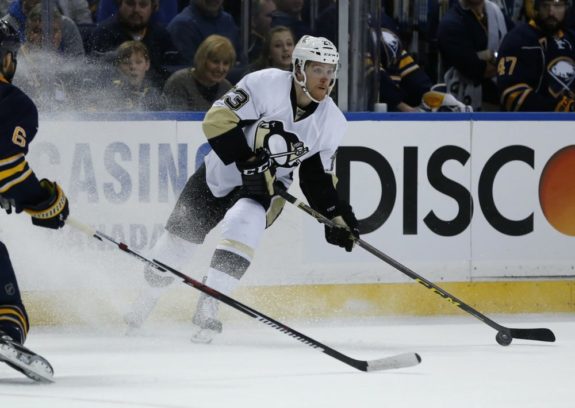 While on paper these transactions seem relatively insignificant, they mark the beginning of what could be another roster upheaval in Buffalo. It sends a message that lackadaisical play will no longer be tolerated. Very few players are safe.
This past week, Sportsnet analyst, Elliotte Friedman speculated that the Sabres could soon become more active in the trade market.
"There's a sense from other teams that the Sabres are sending signals that they are open for business, and you can ask about anybody whose name is not Jack Eichel," said Friedman.
He went on to mention that teams looking to strike a deal for players like Rasmus Ristolainen, Marco Scandella and Sam Reinhart "better be coming with a serious offer."
While it remains unclear whether or not the Sabres are planning for another full-blown fire sale, slowly but surely, Botterill is putting his stamp on the organization.
A passionate supporter and lifelong fan of the Buffalo Sabres. Former Admin and Staff Writer at buffalohockeycentral.com.