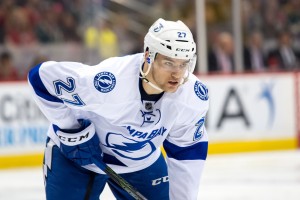 With the Montreal Canadiens trade to acquire Jonathan Drouin from the Tampa Bay Lightning on Thursday, the organization gave up a very sound prospect from their blue line. There's no proof that the Canadiens traded away a for-sure top-pair defenseman in Mikhail Sergachev, but the Canadiens decided that their need to acquire scoring was far too great not to take the chance. They landed on their target in Drouin and immediately signed him to a long-term extension.
Apparently, the team isn't finished wheeling and dealing. Clearly, in win-now mode, the Canadiens still haven't solved their need for a top-line center.  Matt Duchene remains in play but chatter about another player has started to get louder and with word that the Habs aren't afraid to make bigger moves to rebound from a season that they weren't proud of, Montreal may be taking on some money too. With Carey Price on the final year of a team-friendly contract, the window is closing.
Derek Stepan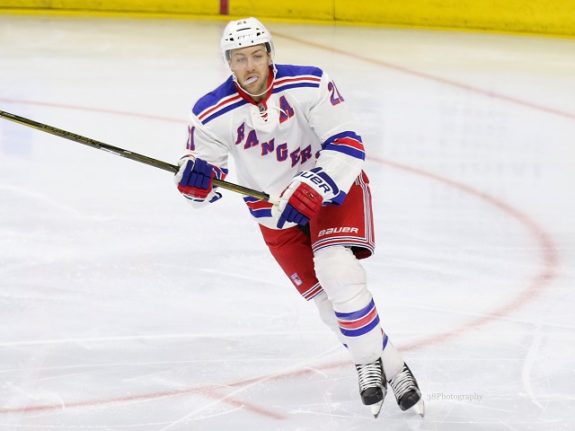 TSN's Bob McKenzie gave the nation another nugget of news today when he announced that the New York Rangers are actively shopping Derek Stepan. As McKenzie explains:
If the Rangers want to trade Stepan and the $26 million left on his contract over the next four years, they'll have to do it by the end of the month as a full no-trade clause kicks in on July 1. The full no-trade last two years with a modified no trade-clause being implemented for the last two seasons in 2019-20 and 2020-21.
Is Stepan an option in Montreal? McKenzie isn't calling it a guarantee but potentially thinks there might be a link there. Stepan is a legit top-line center on many teams and definitely no worse than second-line center on any good team. The Canadiens desperately need help down the middle and Stepan can fit smoothly into either of the Habs' top two lines.
Not that anyone will pay attention to this ?, but talking about possible trade of player (Stepan or Galchenyuk) doesn't mean it's happening.

— Bob McKenzie (@TSNBobMcKenzie) June 14, 2017
Stepan had been previously linked to St. Louis but if the Canadiens can figure out a way to add both Drouin and Stepan, they'll have completely overhauled their top line and added some much-needed scoring punch.
Alex Galchenyuk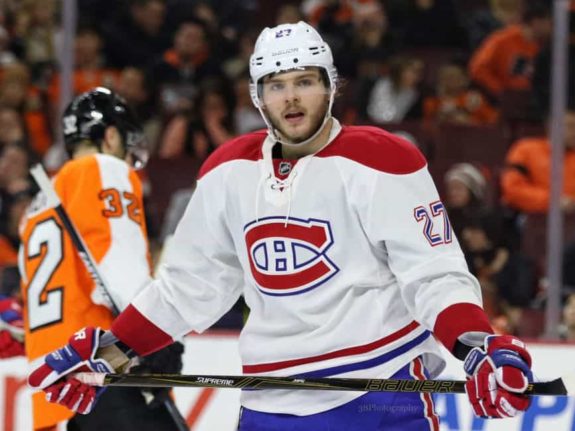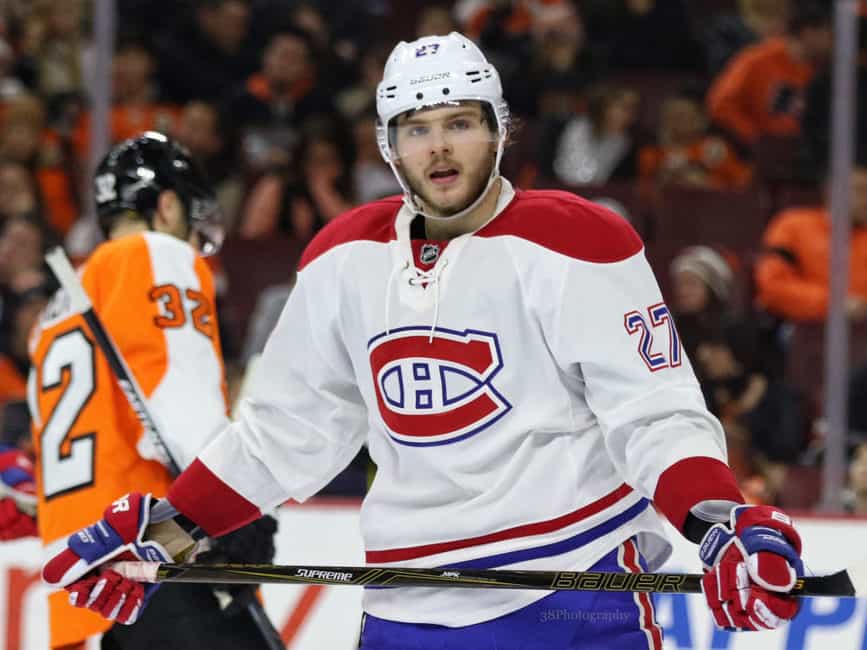 There was wide speculation that while the trade involving Drouin was likely to happen, many believed it would be for Canadiens forward Alex Galchenyuk. Clearly, that was not the case. Many of those people still believe Galchenyuk will be dealt and with news about Stepan surfacing, the connection makes a lot of sense. That said, reports are now surfacing that the Canadiens and Galchenyuk are talking about a contract extension.
What appears to be going on in Montreal is a last-ditch negotiation to see if a deal can be reached that would allow Galchenyuk and Drouin to see what they could do together. If a quick and painless deal can't be finalized the Canadiens will continue to actively shop Galchenyuk and add a piece that can contribute right away.
Galchenyuk played just 61 games this past season. He's a useful player, having scored 17 goals and finishing with 44 points, but he's also versatile, able to play both left wing and center.
The fact that the Canadiens might be just as keen to shop him as they are to sign him means they realize he's got talent and could turn things around. In the same token, it could mean Montreal has done well to help their cause on the wing and need to look at other upgrades in different key positions.