The Vegas Golden Knights could soon be dipping into the KHL pool once again to help build their inaugural roster for 2017-18.
Having already signed 30-year-old playmaking center Vadim Shipachyov, the Golden Knights now might be looking to add Russian winger Evgeny Dadonov.
According to Sports-Express' Igor Eronko, Vegas is looking to double-dip and acquire Dadonov, who would be the team's third player in addition to Shipachyov and forward Reid Duke, barring any other acquisitions beforehand.
Background on Dadonov
Dadonov and Shipachyov are generally thought to be two of the best players in the KHL, and they did much of their damage together as teammates on SKA St. Petersburg. Dadonov put up a career-high 66 points (30 goals and 36 assists) in just 53 games this season. His running mate, Shipachyov, also had a career year with 76 points (26 goals and 50 assists).
Dadonov, unlike Shipachyov, actually has past experience in the NHL. The Florida Panthers drafted Dadonov in the third round of the 2007 NHL Entry Draft at No. 71 overall. He eventually debuted for the club during the 2009-10 season, going scoreless in only four contests. While he appeared in a few more games over the next two seasons and also managed to get on the scoresheet a few times, he could never hold down a regular spot in the Panthers' lineup.
Dadonov showed flashes of his skill, tallying a total of 10 goals and 10 assists in 55 career games with the Panthers before the team ultimately dealt him to the Carolina Hurricanes in 2012. Dadonov never suited up for the parent club after the trade, and eventually left for the KHL after the 2011-12 season.
After a couple of productive seasons with Donbass Donetsk, Dadonov signed with SKA St. Peterburg, with whom he would enjoy the best statistical seasons of his career. He compiled 46 points in both 2014-15 and 2015-16 before breaking out for 66 points this season. His goal totals have also increased each of the five years he has been in the KHL. He scored 14 and then 15 goals in his two seasons with Donbass before posting 19, 23, and then 30 goals with the SKA.
At 5-foot-11 and 185 pounds, Dadonov does not have great size, but he relies on his speed and skill, which are increasingly important in the evolving NHL. With that being said, a brief scouting report from Elite Prospects points out his deficiencies that reside in the defensive and physical aspects of the game:
A small winger with good speed and finishing. Not very good defensively. Needs to get stronger and more physical. (Matias Strozyk, EliteProspects.com)
Clearly, though, Dadonov's career is peaking, and at 28 years old, now is likely the best time for him to take another shot at becoming a consistently productive NHL player.
It appears the Golden Knights are interested in facilitating that, as they are looking to unite the dynamic duo of Dadonov and Shipachyov in Vegas. With Shipachyov already on board, it stands to reason that Vegas would become a more enticing destination for the 28-year-old Dadonov. Playing with Shipachyov could very well help both players as they try to translate their production from the KHL to the NHL.
Potential Impact on Expansion Draft
If the Knights were to indeed sign Dadonov, that coupled with the acquisition of Shipachyov would likely have a significant effect on how they proceed with the expansion draft.
Having two skilled, veteran forwards (albeit in the KHL and not the NHL) could induce them to shift their expansion draft focus primarily to defense, at least as the top initial priority. A possible ripple effect from this is that perhaps it would be an additional factor for certain teams in terms of deciding which players they protect and/or which strategy (seven forwards/three defensemen/one goaltender or eight skaters/one goaltender) they use. Related to this, it could also increase the urgency for certain teams to unload other players with no-movement clauses (NMCs) to free up protection slots for players they do not want to expose.
The Anaheim Ducks serve as a great example. They are loaded with talented young defensemen, and as such, it seems that their only play is to exercise the eight skaters/one goaltender option. With 35-year-old defenseman Kevin Bieksa automatically protected because of his NMC, the Ducks are already in a bit of a bind. Assuming they protect four of their forwards—three of whom also have NMCs (Ryan Getzlaf, Corey Perry and Ryan Kesler)—that would mean that at least one of Cam Fowler, Hampus Lindholm, Sami Vatanen, or Josh Manson would have to be exposed.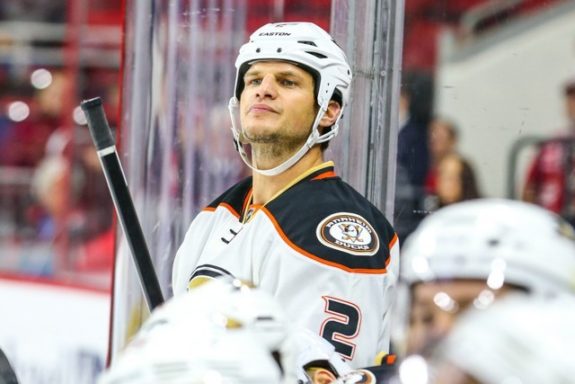 The options to ask Bieksa to waive his NMC for the expansion draft or to even buy him out despite him only having one more year left on his contract were already on the table. Now, with the Golden Knights possibly looking at defense as even more of a priority if they land Dadonov, the Ducks have even more reason to move forward with one of those options.
More KHL Players Coming?
Recent years have yielded several very successful NHL players who came over from the KHL, whether they were free-agent signings or draft picks who played in the KHL first before signing their NHL entry-level contracts. Perhaps these success stories will help get rid of an apparent stigma that seems to have existed with respect to Russian players.
Vladimir Tarasenko, Evgeny Kuznetsov, Artemi Panarin, Nikita Zaitsev and Alexander Radulov have all proven their worth in a big way with their respective clubs after first playing in the KHL. Panarin and Zaitsev signed with their NHL teams as undrafted free agents while Radulov made the most of a second chance in the NHL after signing a free-agent deal with the Montreal Canadiens last offseason.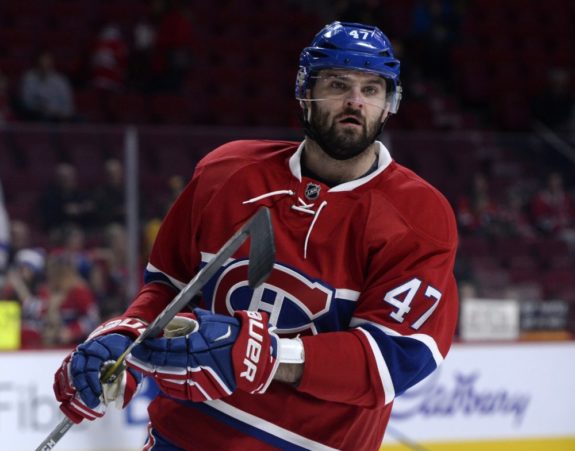 If Shipachyov and potentially Dadonov experience similar success with the Golden Knights, more NHL clubs could look to the KHL to sign players. They could also prioritize Russian or European players in future drafts, at least more so than they currently do (numerous teams have to regret passing up on Tarasenko in the 2010 draft, as he fell all the way to No. 16, where the St. Louis Blues grabbed him).
Depending on how these moves and the performances of the players pan out, Vegas could also become an attractive destination for KHL players, so other teams would want to follow suit and get in on the action to try to negate any potential competitive advantage for Vegas.
Tom has been with The Hockey Writers for almost four years. After previously covering the LA Kings and the New York Rangers, Tom now covers the Anaheim Ducks.
While in college at Clemson University, the 2016 college football national champions, Tom wrote game summaries and feature articles for the official team website of the Greenville Drive, a Class-A minor-league baseball team and affiliate of the Boston Red Sox. Tom is happy to be able to continue to fulfill his passions for sports and writing with THW.