It's no secret that the Pittsburgh Penguins want to add Vancouver Canucks center Ryan Kesler before the March 5th NHL Trade Deadline. There have been reports that Penguins General Manager, Ray Shero, made a pitch while in Sochi during the Olympics. The Canucks turned them down, but that hasn't stopped the Penguins from pursuing the talented center.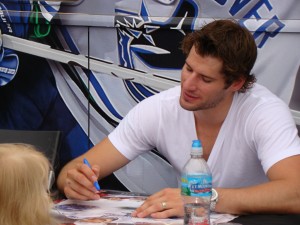 Penguins beat writer for the Tribune Review, Rob Rossi, reported that the Penguins have made a pitch for Kesler recently that included: "A proposed deal would send Kesler to the Penguins in exchange for center Brandon Sutter, two 2014 draft picks — likely a first- and third-round — and the Canucks' choice of defensemen Simon Despres or Brian Dumoulin, the sources said."
However, is this the correct move for a team that already has little to no cap room, a viable third-line center in Sutter and has a bigger weakness on their offense at the wing. Penguins fans should be wondering if Shero should be targeting someone else that could be a rental; rather than someone that would count against the Penguins cap until 2015-16.
Adding Kesler, who's two years at $5million per-season cap hit to a Penguins roster that is already at the max, will push a key role player out at the end of the season. According to Capgeek, the Penguins have a small window of $1.195million to play with. This could increase with adding an additional Penguins player like Despres, or Sutter to any deal.
Instead of bringing in Kesler the Penguins should target one of their former players for a grand homecoming to end his career. Shero should turn his attentions towards a winger in the Eastern Conference that has played an integral part on a team that went to the Stanley Cup. A former Penguin that was able to gel well with the captain of the Penguins.
I'm sorry, were you thinking that I was leading you to Ryan Malone of the Tampa Bay Lighting? No, the player that Shero should target is none other than Jaromir Jagr. Not only has he eliminated the Penguins in the last two playoffs, but at the age of 42 he's still one of the best at his position.
Plus, Jagr doesn't have a "no trade clause" and he only counts at $2million against the cap. Now, there is the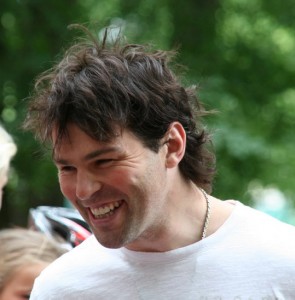 hiccup that Jagr has recently said that "I'm not going anywhere" in regards to the trade deadline. He also went onto say:
"I don't know what the situation is with Marty, but the situation with me, I think if any team tried to trade for me, they would probably ask first if I want to go there," he said. "I don't have a contract (after this season) and I'm 42 years old. So what about if I decided to go home? Nobody is going to give any players or draft picks for me if I don't know. The same thing happened when I went to Boston. They called before." (H/T Randy Miller of NJ.com)
Recent history has proven that Shero and the Penguins will make a move either on Wednesday or before then. They seem hell bent on adding Kesler and going back to their three elite center approach that carried them to back-to-back Stanley Cup Finals in 2007 and 2008.
But, with the repercussion of the salary cap hit, Kesler breaking his hand in the Olympics and the bigger need at winger it's not a smart move. It's time for Jagr and the Penguins front office and the fans to mend the broken relationship. And, what better way than to come over at the deadline and helping the Penguins win their fourth Stanley Cup.
As a Penguins fan I say, "Come on back home Jaromir." It's time to finish your illustrious career where you started it winning your third Stanley Cup and having your jersey raised to the rafters next to Mario Lemieux's and Michel Briere.
You can follow me on Twitter here at: @tjmcaloon